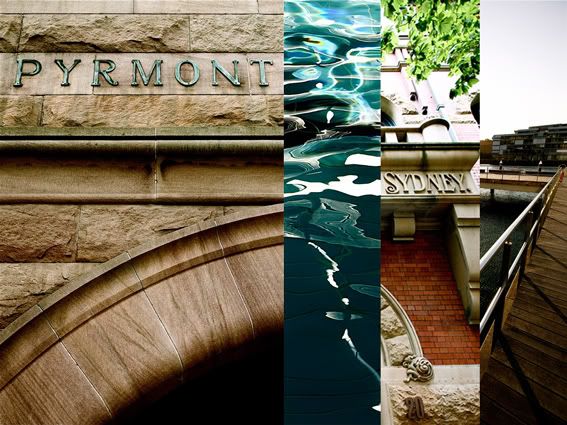 I was working in Pyrmont this week on a freelance job so the only way I could squeeze in
52 Suburbs
was to make Pyrmont the suburb of the week.

I'm so glad I did - it made my head spin on so many levels. Massive old factory buildings, rows of
small terraces and a handful of derelict buildings rub shoulders with ultra modern high rise with
million dollar views. Here and there you are reminded of the history - the enormous sugar refinery,
sandstone quarries and powerhouses. It's not hard to imagine tiny St Bedes Church disliking its brash
new neighbour, Star City, the site of a former power station. The wharves survived, now filled by
young urbans with soft hands. Then there are the surprising parks, the harbour and that beautiful
bridge dedicated to the brave.

All the elements in one place...
Part 1: Water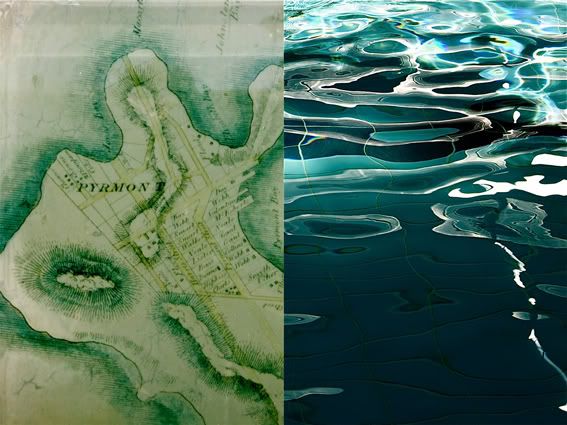 Pyrmont is on a peninsula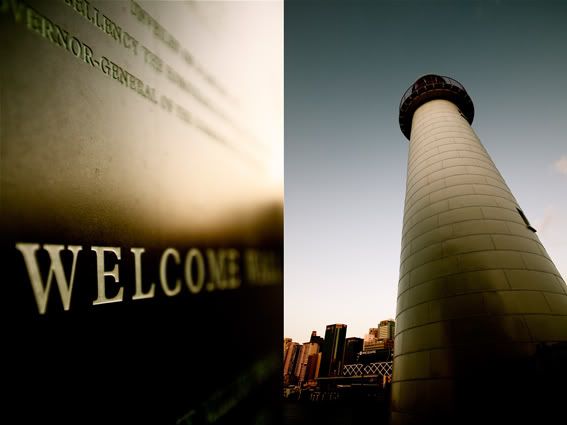 a welcoming sight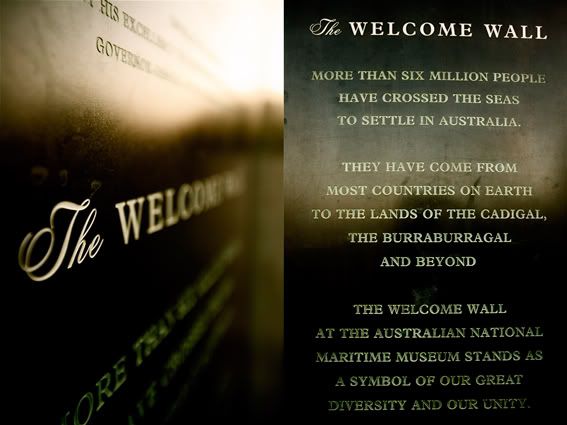 home of diversity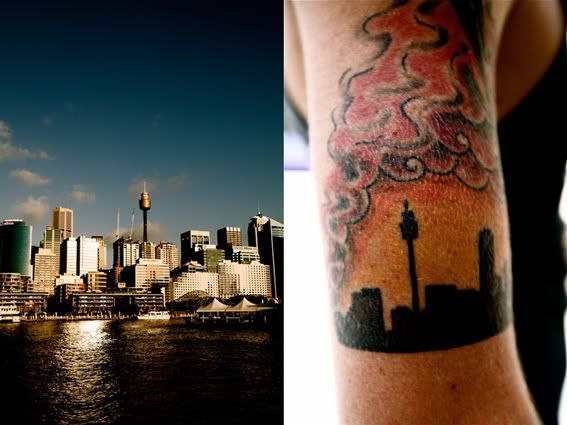 proud
(Centrepoint Tower)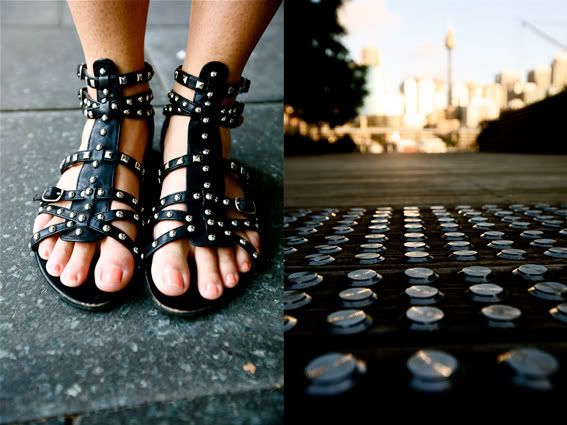 semi-industrial feel :: 1

(Pyrmont Bay Wharf)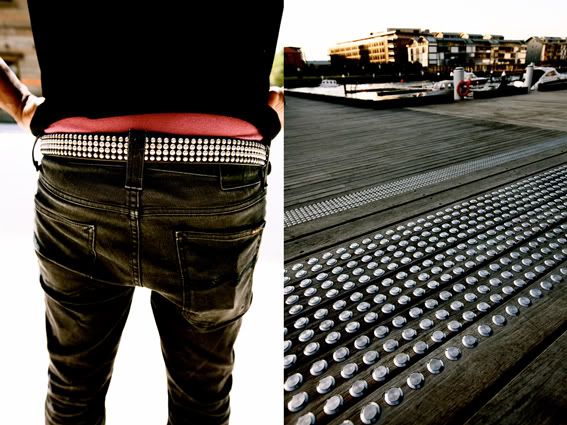 semi-industrial feel :: 2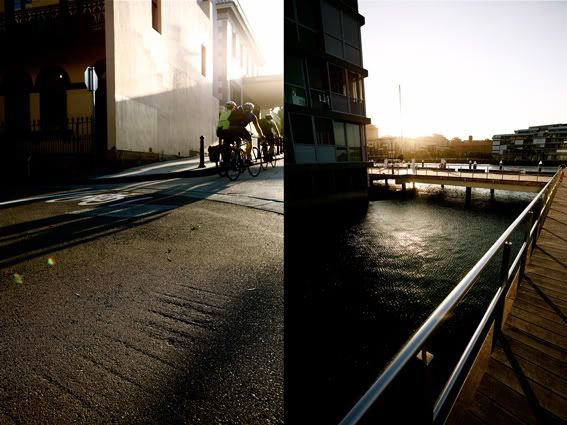 worlds apart in the same suburb :: 1
(Union Square terraces. Pyrmont Bay Wharf)
worlds apart in the same suburb :: 2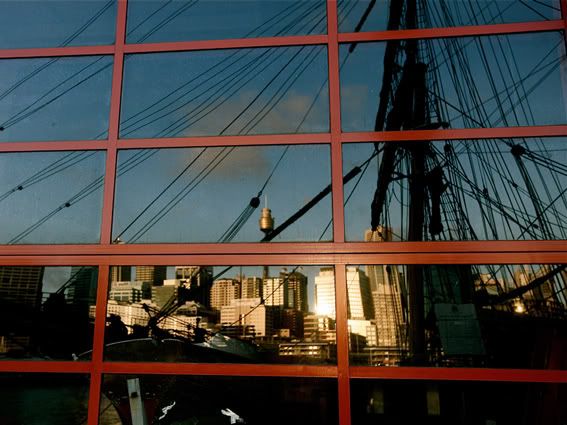 past and present all tangled up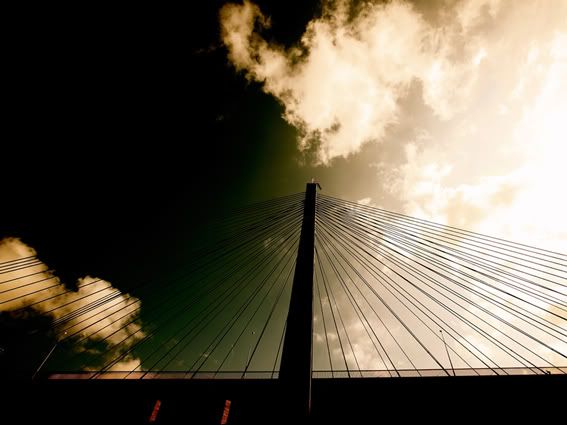 named in honour of the brave

(Anzac Bridge)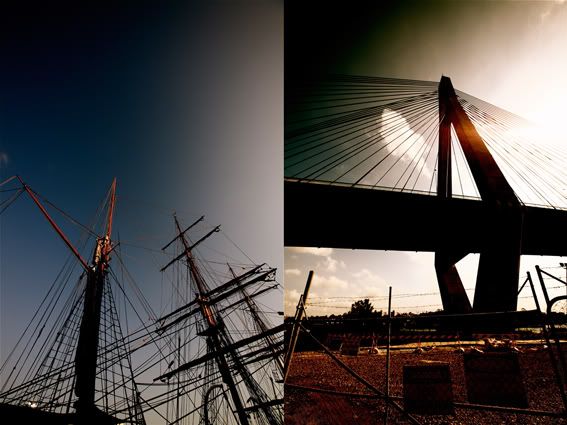 high up on the bridge

(James Craig ship, 1874. Anzac Bridge, 1995)
i heart u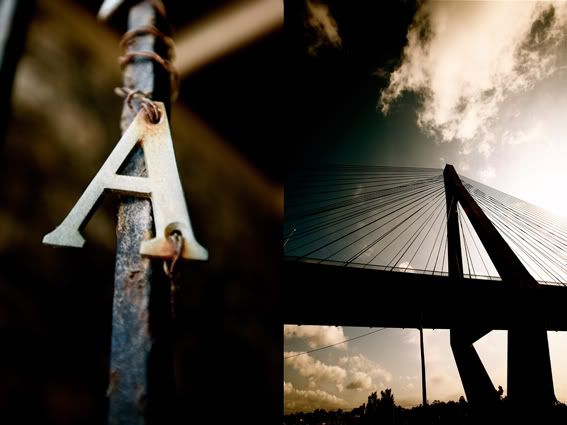 A is for Anzac Bridge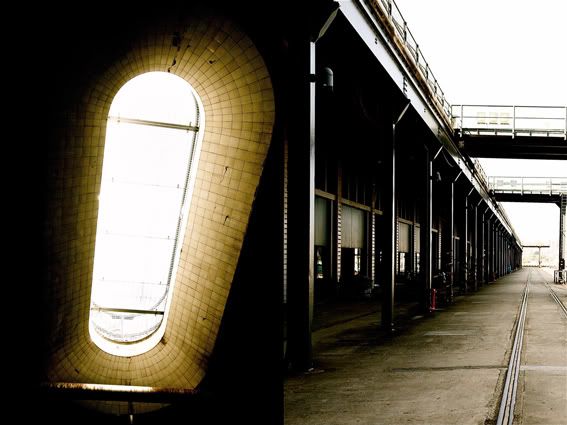 still sees the light of day
(Jones Bay Wharf)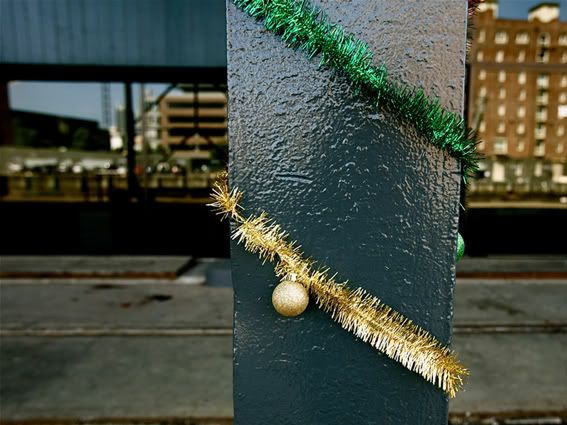 in a merry mood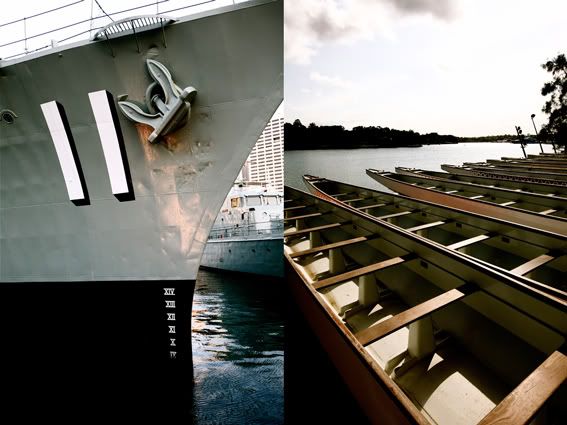 it takes all kinds
dragon boats at rest
Part 2: Earth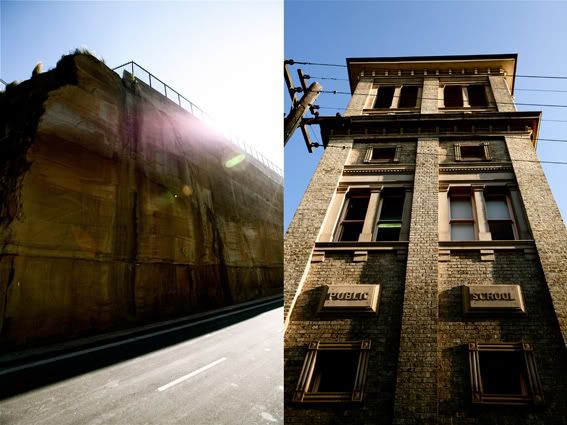 before and after

(Clifftop, Jackson's Landing. Former Public School, 1892)
amazing what you can do with a chisel and a block of stone
a year apart

(former wool factory,

John Taylor building, 1893)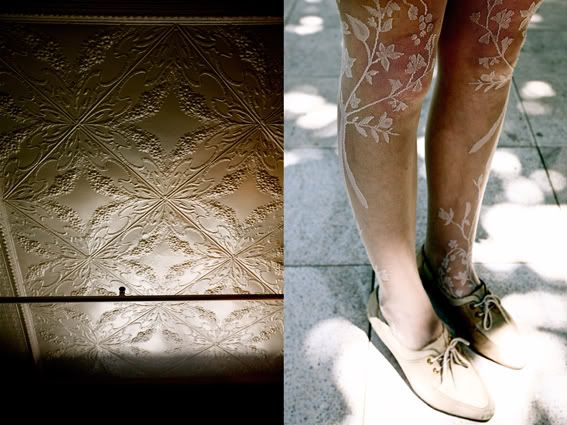 flowers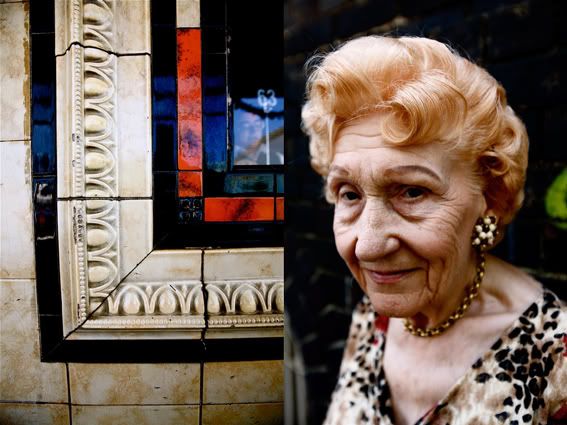 long-time residents :: 1
(Pyrmont Bridge Hotel. Doreen, born in Pyrmont 1925, lived in the suburb all her life.)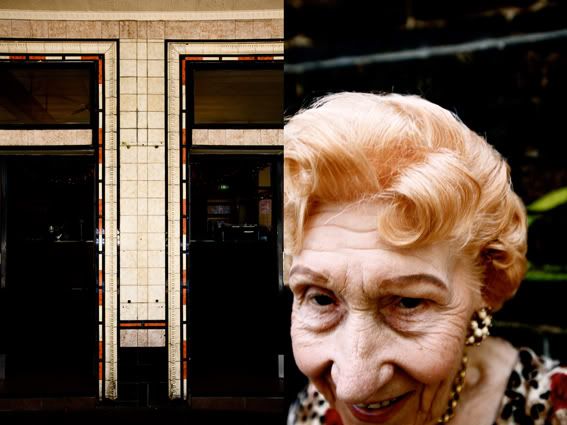 long-time residents :: 2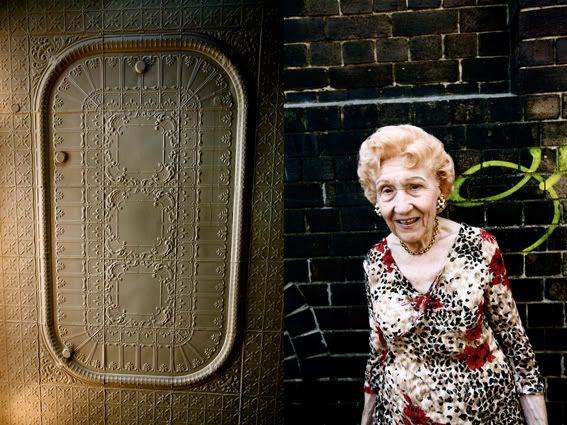 long-time residents :: 3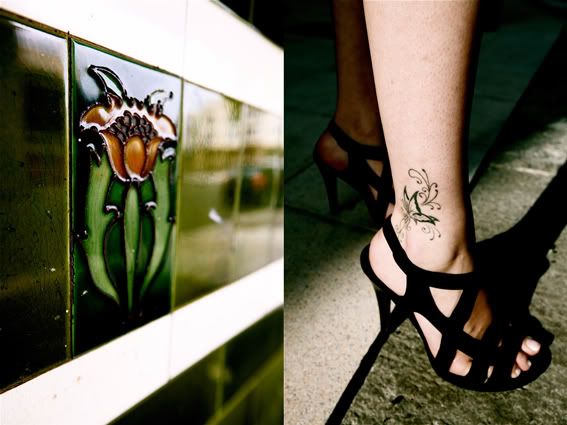 tiles : 1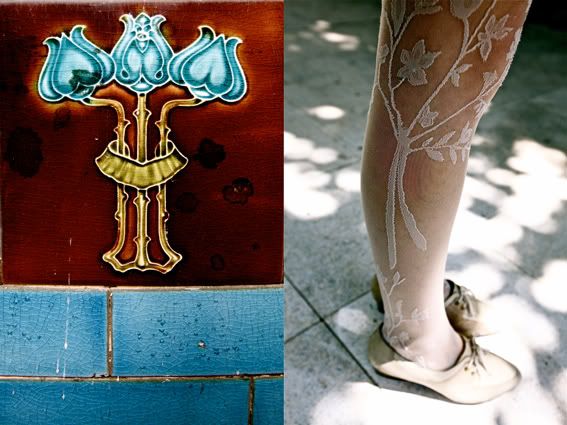 tiles : 2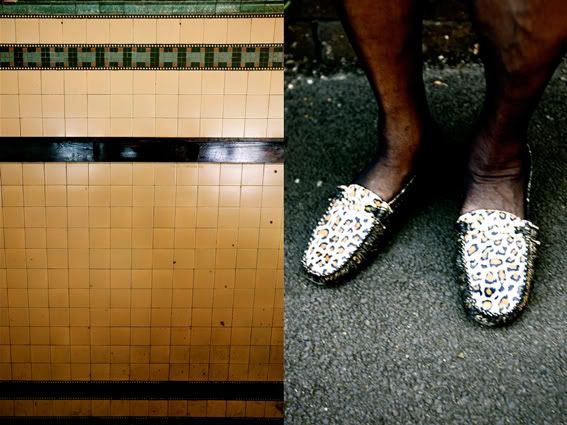 tiles : 3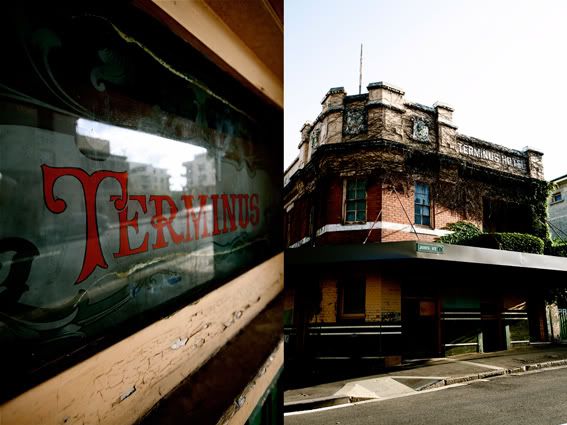 is Terminus terminal? :: 1

(Boarded up after the owners' only son was shot on the premises more than 20 years ago)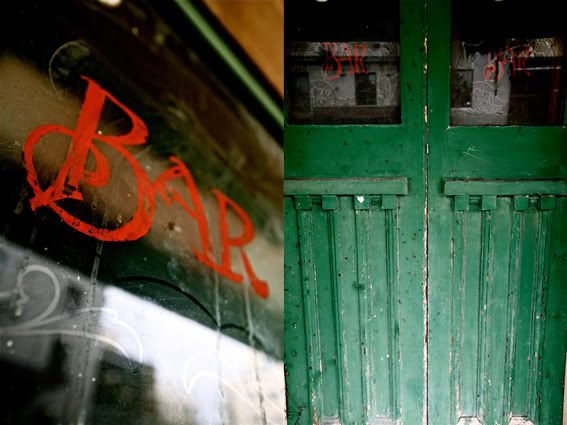 is Terminus terminal? :: 2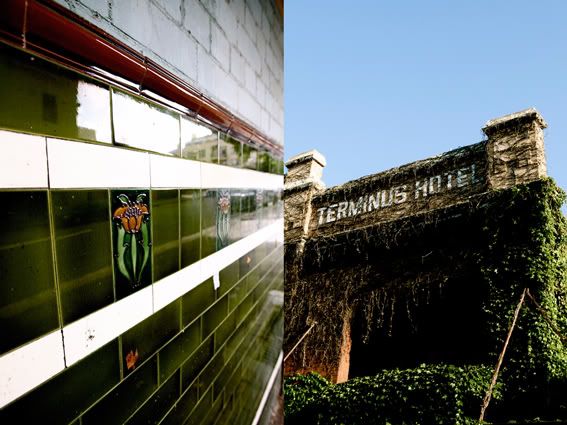 is Terminus terminal? :: 3
a shadow of its former self
(derelict buildings)
Part 3: Wind
A
s in the wind that whips down the clean streets of the peninsula's major residential development,
Jackson's Landing, once the place of stinky sugar and molasses ...
then and now

(Horse drawn sugar carts heading up Jones Street. Jones Street now)
Jackson's Landing all mapped out
(model of area)
old and new

(The Cooperage, part of CSR. Model of same building)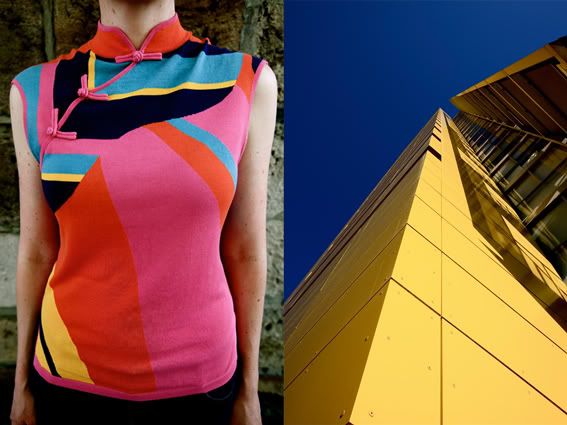 sharp angles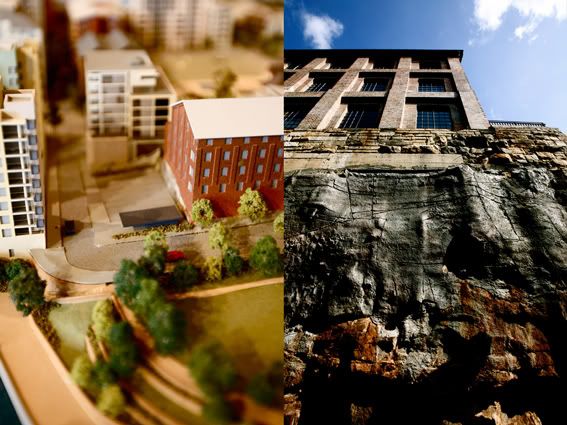 solid foundations
(model and real, The Cooperage)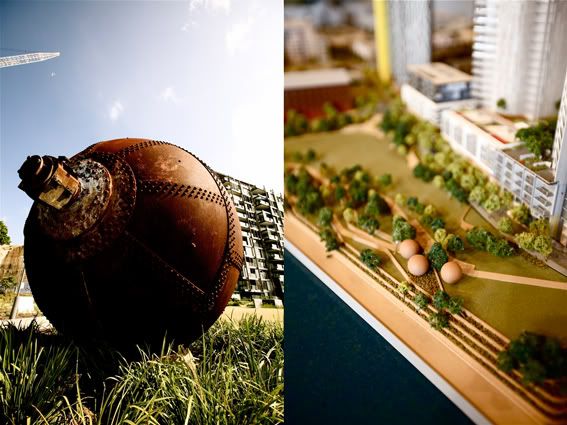 those balls
(Equipment from the CSR days. Model of same)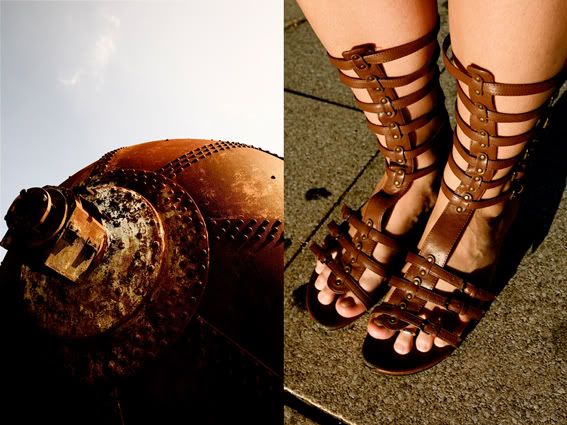 more gladiator sandals? aren't there enough already?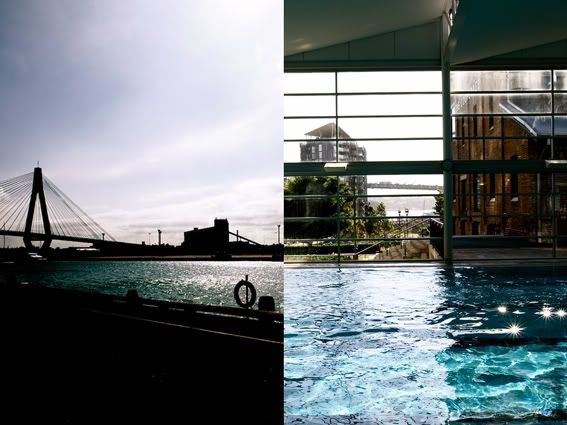 water water everywhere
(view from Jackson's Landing. Pool in complex)
Part 4: Fire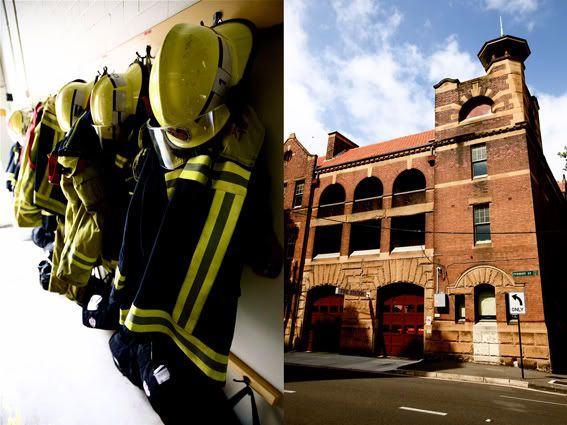 fire fire

(Pyrmont Fire Station, 1906)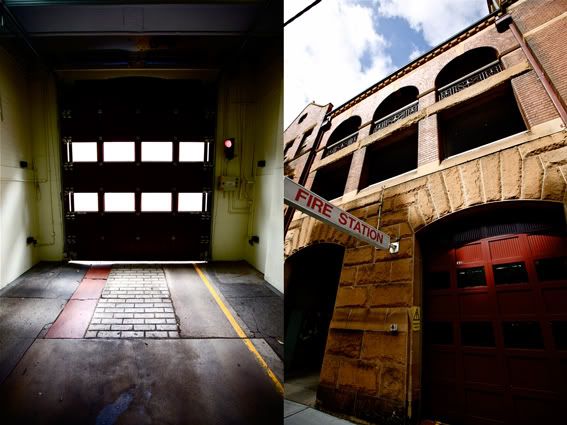 inside out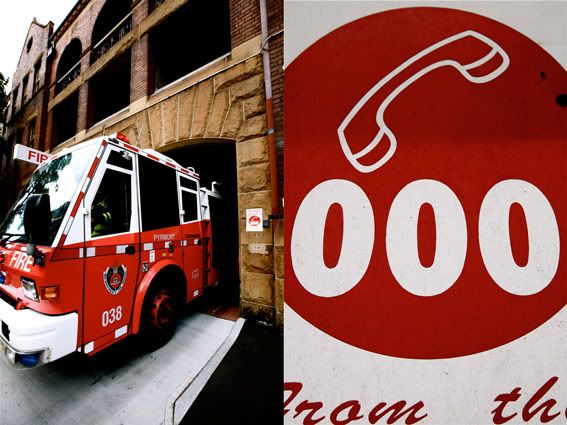 nee nor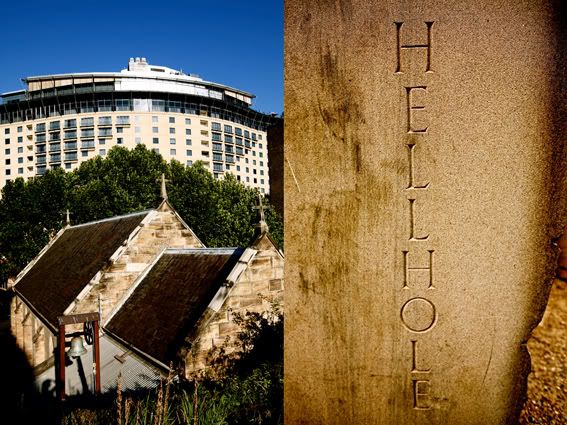 heaven and hell

(St Bede's Church and Star City Casino. Hellhole, the name of one of the sandstone quarries)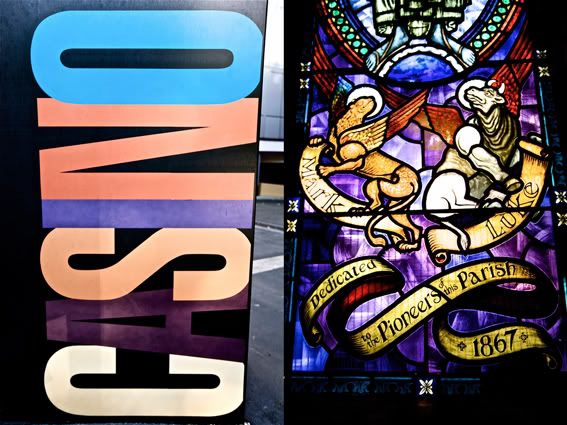 say a prayer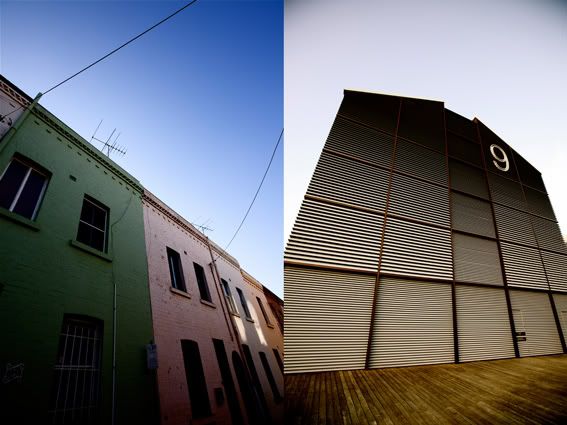 healthy diversity or playing with fire?

(Row of terraces in Union Square. Pyrmont Bay Wharf residential building)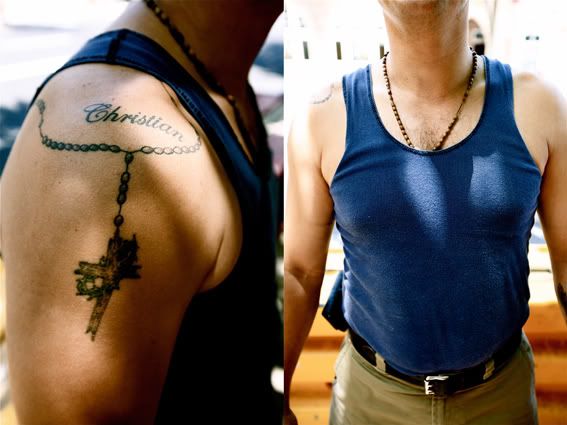 does this...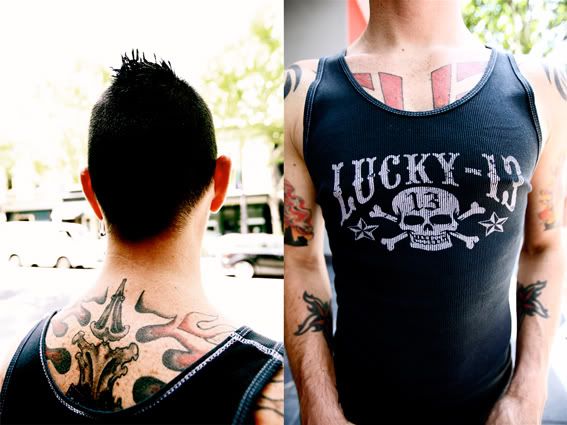 go with that?
Beauty ... of the fascinating, successful face-lift variety. Just hope they don't get rid of any more
wrinkles or the place might start looking unrecognisable.

Next week - well, er, in between the freelance job (finishes Tuesday) and the shopping (who does
it before Christmas Eve?) and the child wrangling (did I mention I have a child? well, I do!) and all
the rest, I'm wondering how much of a suburb I'm going to be able to tackle. But tackle I must - so
prepare yourself for a thinner version of
52 Suburbs
please. And probably a late one too.

In case I don't post next Friday - in between the turkey and the plum pudding - Merriest of Christmases
to you. And thanks for hanging around these past 15 weeks. Wouldn't have been nearly so much fun
without you.