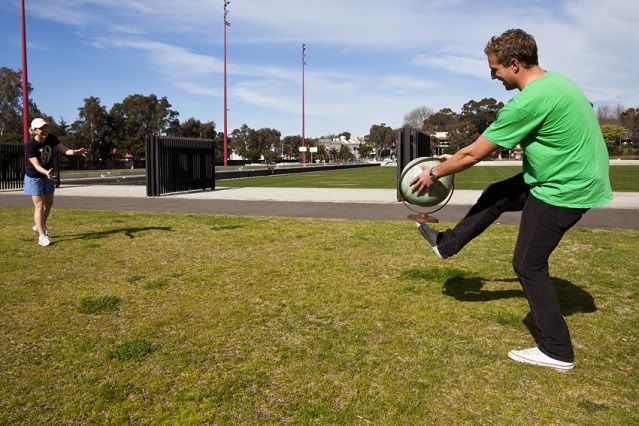 Four days ago I blogged about my next project, 52 Suburbs Around the World - as if it was a done deal, I realise
now. So apologies if you assumed it's full steam ahead. My mistake. I'm just so excited about the project
I think I got a little ahead of myself.

So let me rewind a little. The good news is, it's a project that I reckon will be amazing, to do and to
follow. As evidenced by all the great responses - thank you all so much for your fantastic suggestions.
The less than great news is, before the project can take off, it needs funding. Hence my reference
to the moola bit at the end of the last post. I said I would explain where the cash is coming from to
make
52 Suburbs Around the World a reality - so let me explain.

I'm hoping to raise the necessary funds by a couple of methods. The first one is from corporates
- so yes, that would mean some advertising on the blog page. I would limit the sponsors to ensure they
were in keeping with travel, photography, design, that sort of thing.

The second way I'm hoping to
make
52 Suburbs Around the World a reality is through something
called Crowd Funding. It is as it sounds - a crowd that funds. There are various platforms to do this -
I've chosen one called Kickstarter.

I'm madly putting together a Kickstarter page that I can direct people to but it takes some time and I
didn't want to wait any longer before I let you know exactly what's happening. But here's an excerpt from
the page that should help to explain:

"Before we can all fasten our seatbelts onboard the virtual 52 Suburbs Around the World private jet,
there's just one thing. Moola. Cashola. The folding stuff. I self-funded 52 Suburbs by being frugal for a
year and increasing my mortgage. This time around I can't do it on my own - my piggy bank is officially
empty and this is a much more ambitious, expensive project.

So I'm asking for your help. Unless I can drum up sufficient funds, 52 Suburbs Around the World will
remain stranded on the tarmac."
So yes, Crowd Funding is basically a sophisticated form of donating to help get projects like mine off
the ground. But unlike passing the hat around, with Crowd Funding you receive various 'rewards'
depending on how much you give. They range from a simple acknowledgement to prints and various
other things. And of course everyone would be rewarded with another year long virtual adventure
with a weekly burst of new to brighten up their day.

Look, to be honest, I'd much rather be able to wave a magic wand and whisk us all away without
having to ask for help. But the reality is this project won't happen without help.

I am so sorry if my former post led you to believe it was imminent and all organised. As I said I'm so
excited - and strangely confident - that I just sort of glossed over that one tiny enormous fact.

Once my Kickstarter page is up and running I'll give you the details. In the meantime, if you're curious,
you can check out how it all works here.

Of course I'm loving - not - the fact that I'm about to launch a fund-raising campaign just as GFC II is
about to rear its very ugly head. But you know, if it does, I guess there'll be an even greater need for
escape from the everyday via a project like this one. Here's hoping anyway!