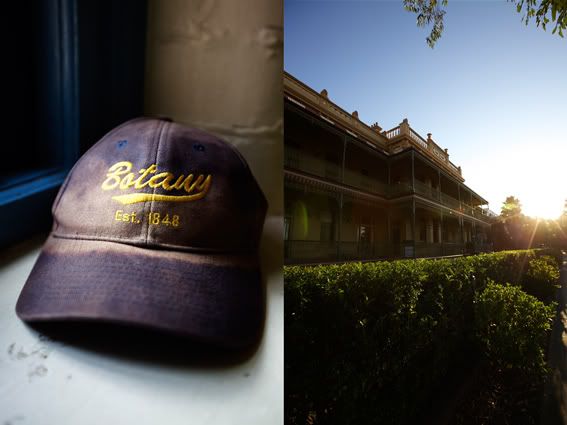 I have to be honest. I spent my first half hour in Botany wondering what other suburb I could do
instead. Then slowly but surely this enigma of a suburb revealed its secrets, one by one. So much so
that by my last afternoon in the place I found myself wondering how I could move there.
Some history: Dharawal people first in. Captain James Cook lands in 1770, along with botanist
Joseph Banks. As a result, the area was called Botany Bay and the suburb, Botany. Fishing village
then industrial, albeit with a popular 'resort' and zoo, the Sir Joseph Banks Hotel, on the then
shores of the bay (now reclaimed). While still very old Sydney suburban, a 'new Botany' appears
to be emerging, helped along by the recent influx of inner-city and eastern suburbs types seeking a
home without a choking mortgage.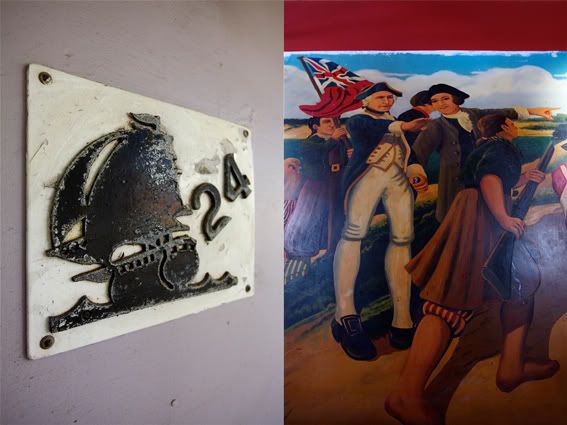 everything changed when the Endeavour sailed into town
all was not well on the glistening coastline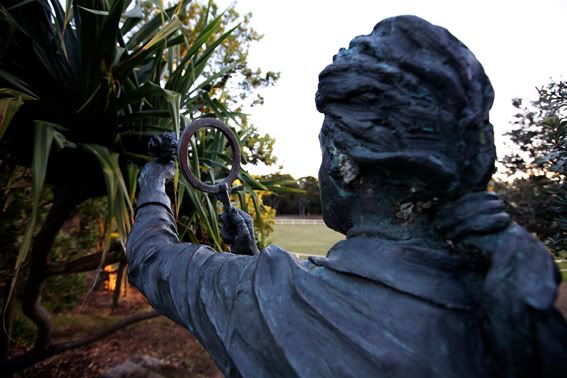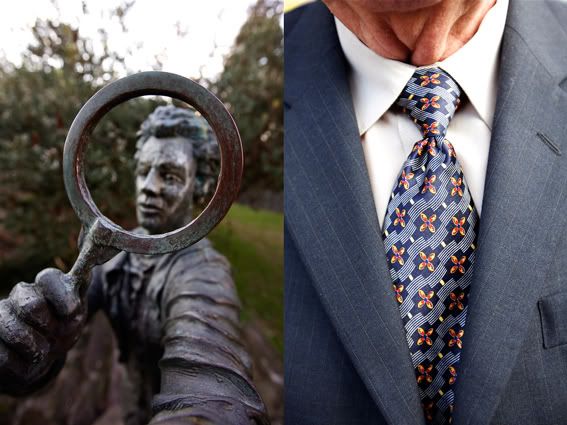 i do believe that is a rare species of flower kind sir
Pandanus Tectorius - 'Screw Pine'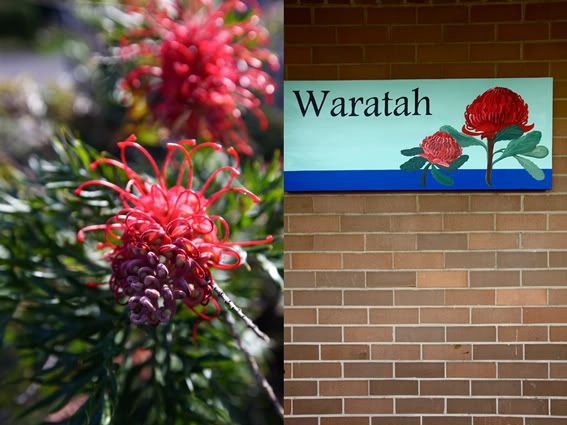 Grevillea Robyn Gordon and Waratah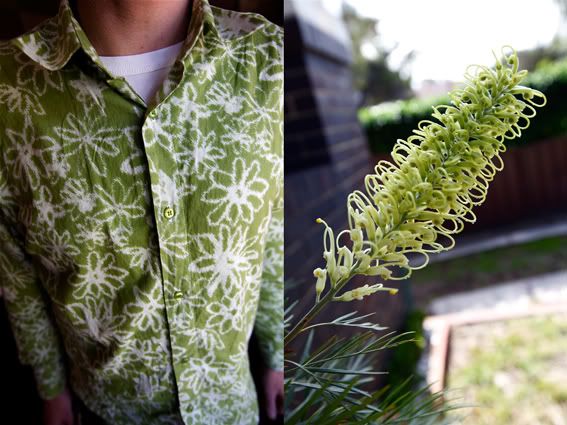 The original Sir Joseph Banks (SJB) Hotel was built in 1844. It sat right on the bay and included the first
zoo in Australia, with creatures from all over the world. Since then a lot has changed: the sea was
filled in to create more land so that SJB now sits on the edge of green not blue. And the hotel is
no longer a hotel but five separate apartments. In 1987, the Pleasure Gardens were created
around the building as a reminder of what once was. A golf course and wetlands sit adjacent to SJB.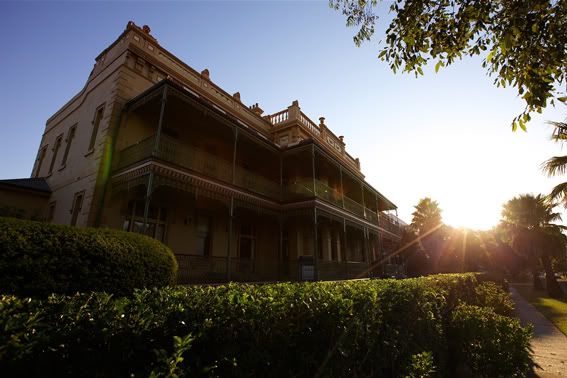 the Sir Joseph Banks Hotel
daytrippers arrived by horse and carriage, then tram, then car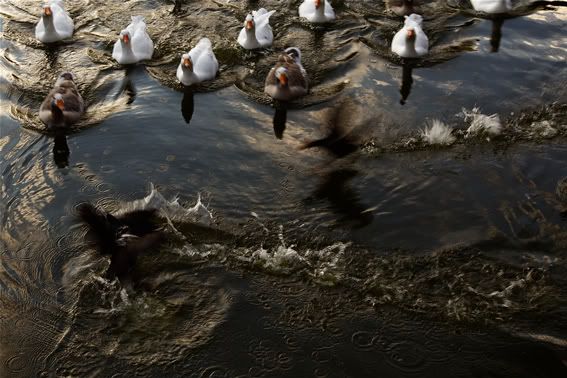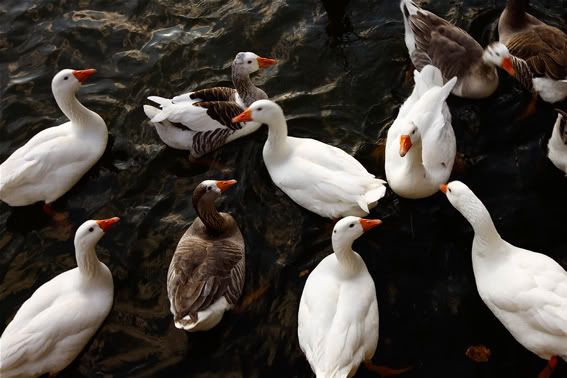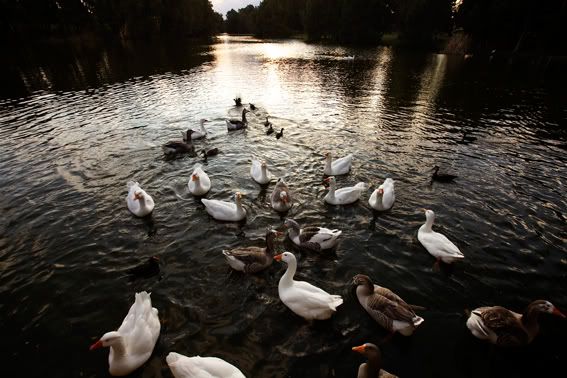 do not feed the birds bread, even if it is gourmet sourdough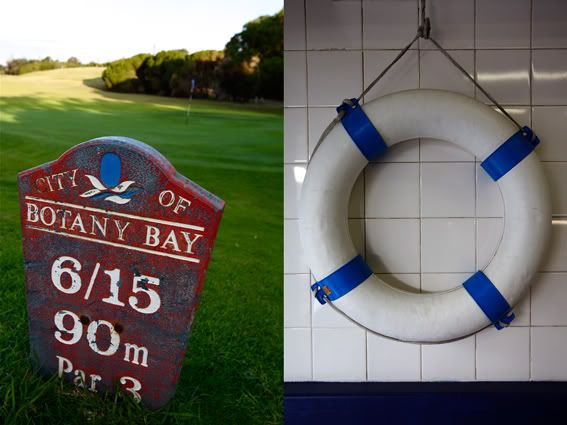 playing golf where once was water :: 1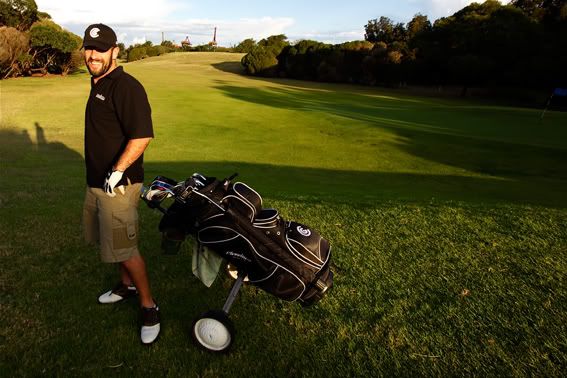 playing golf where once was water :: 2
the 'new' Sir Joseph Banks Hotel (1920)
My dramatic shift in attitude towards Botany was helped by my 'education' at the local school.
I just happened to be in the area when Botany Public School was opening its 'historic pathway'.
Listening to the speeches given by school staff, former students as well as the Deputy Mayor of
Botany, I quickly realised how much depth and history the suburb has. The school itself began life
in 1848, making it the oldest public school in NSW.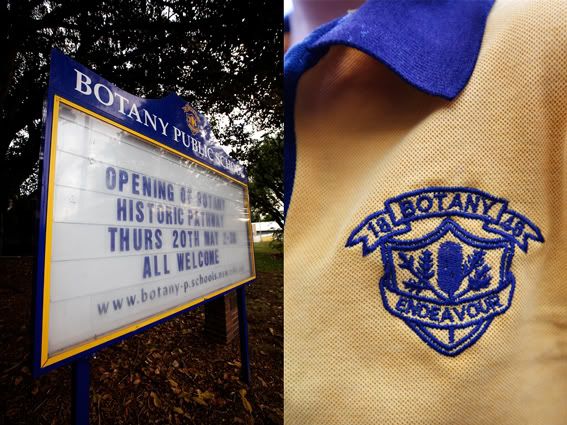 the history lesson is free
back to school, 50-90 years later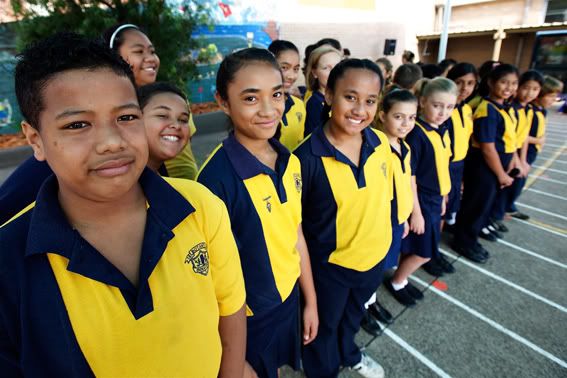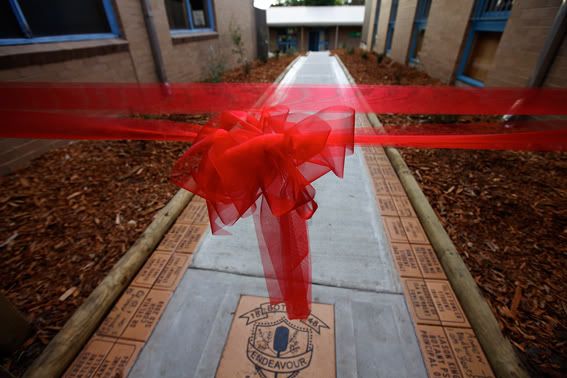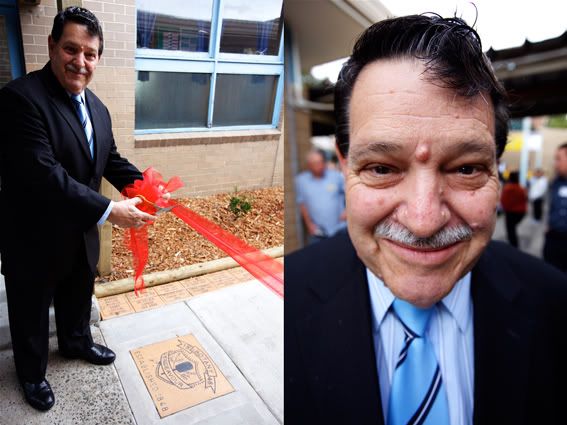 Deputy Mayor does the honours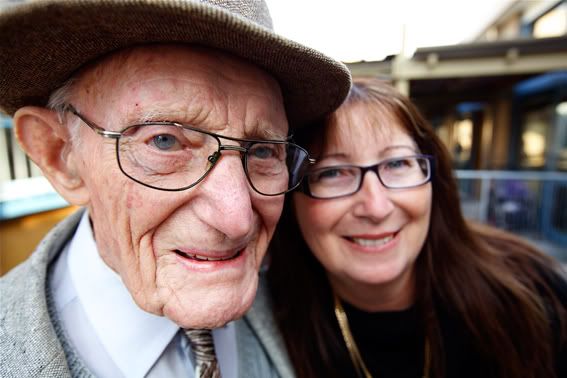 former students - father and daughter :: 1
former students -
father and daughter :: 2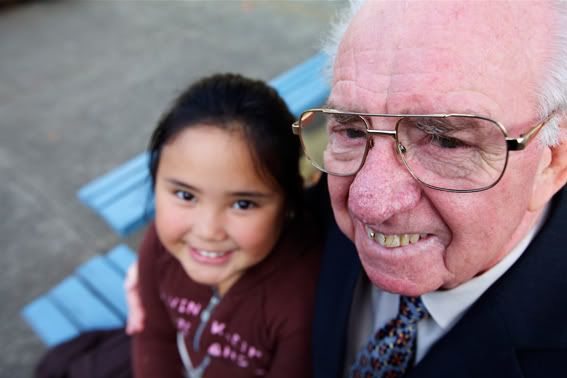 current and former student - grand-daughter and grandfather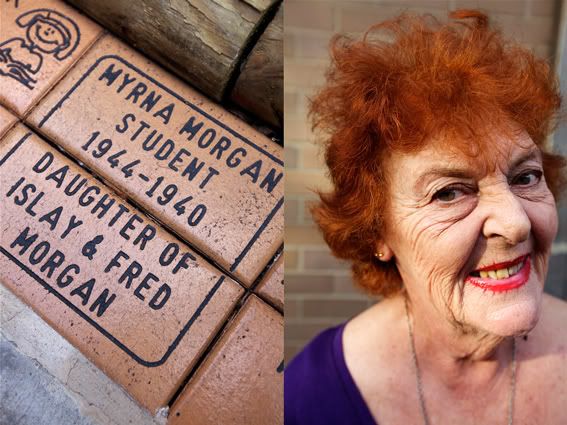 Kindy class of the 1940s - Clarence and Ted :: 1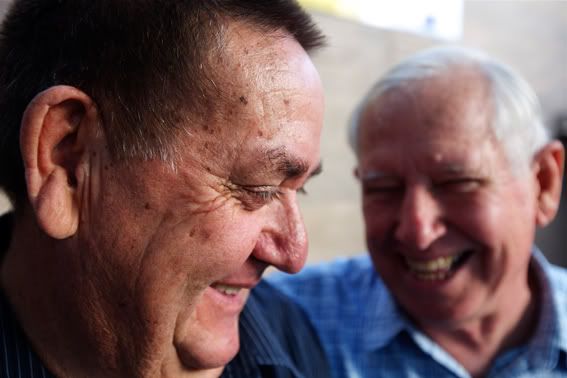 Kindy class of the 1940s
- Clarence and Ted :: 2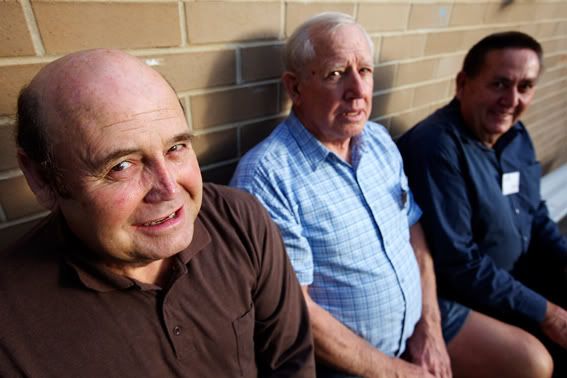 back in the playground, 60 years later - John, Ted and Clarence
former students - sisters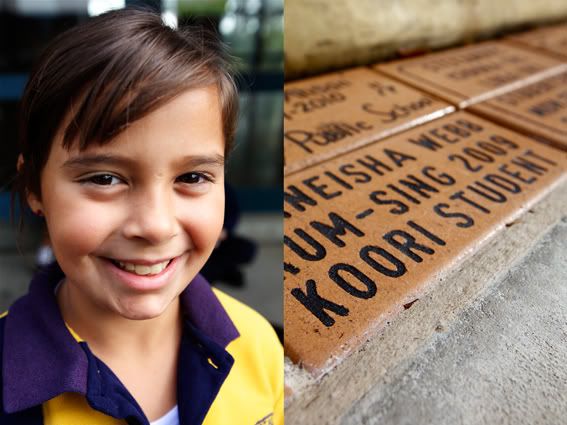 current student, Taneisha, Koori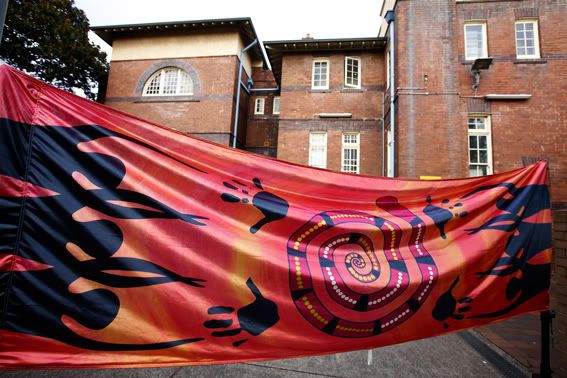 Taneisha helped design the banner for the 2010 Redfern Street Community Program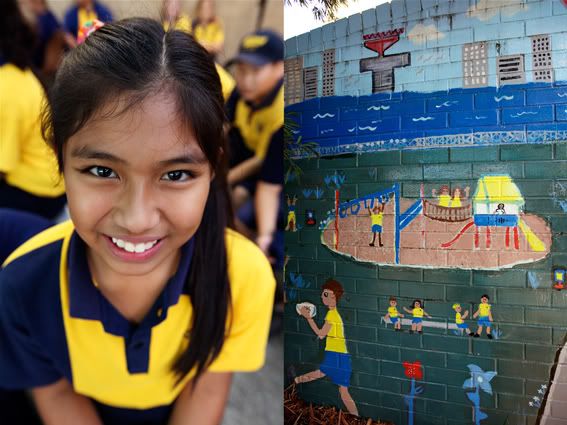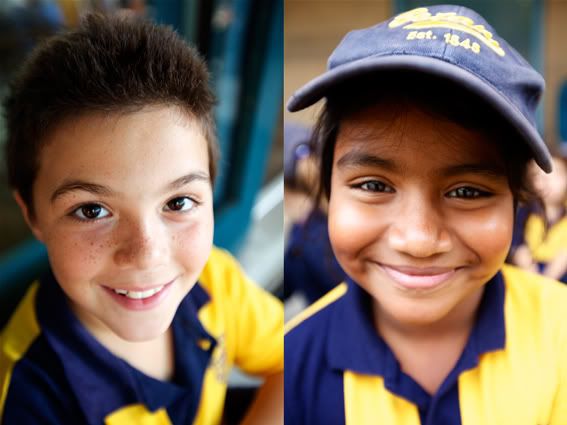 after school, off to Tae Kwon Do
Aside from the school's history, I was really impressed with how it's run. It's a public school that's proud
of its heritage - and present. I was especially impressed with how Deputy Principal, Arthur Taylor, deals
with any troubles angst-ridden boys may have - using drama and music to improve their communication skills.
I also loved how much the other Deputy Principal, Mark Illich, is so into the history of it all.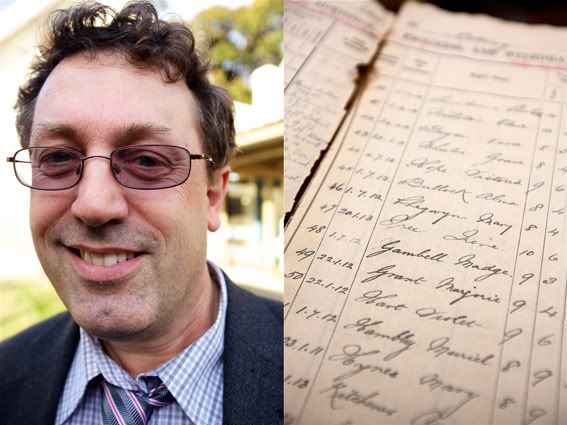 Deputy Principal Mark, with the 'history' books
Deputy Principal Arthur, has got the boys all figured out
king of the school,
Principal Jason King
Part 4: Across the road at the pre-school
Deputy Principal, Mark Illich, from Botany Public School was kind enough to take me across the road
to visit another historic building, the School Of Arts, built in 1867.
It's now a great little pre-school
named after a former town clerk, John Brotchie (also a former student of Botany Public School).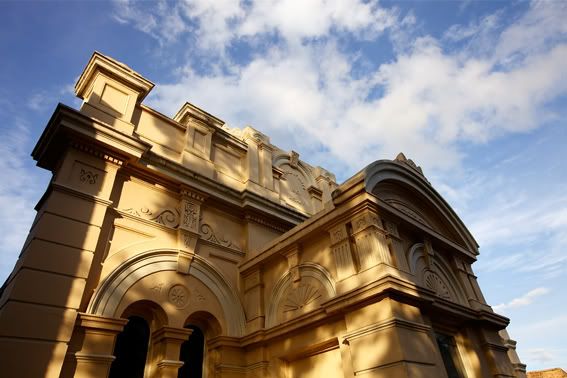 School of Arts, now John Brotchie Pre-School
John Brotchie's name on Botany Public School's old register
pirate ship, Botany style
growing young minds and tall flowers
I met Des wandering off home after visiting the shops. He seemed happy enough, for a 96 year old
man. So I was quite surprised to learn he's had a hell of a life. Half white Australian, half Aboriginal,
Des was taken from his mum at six months. In and out of foster homes with one particularly bad
experience as virtual slave labour. He then spent most of his life as a union delegate and I couldn't
really understand why, but he told me he was or is still waiting to get paid for years of work.
You'd hope to have it a little easier by 96 wouldn't you? I'm not the only person who found Des's
story compelling - a book was published about him last year, 'Slipped through the net', by Elly Inta.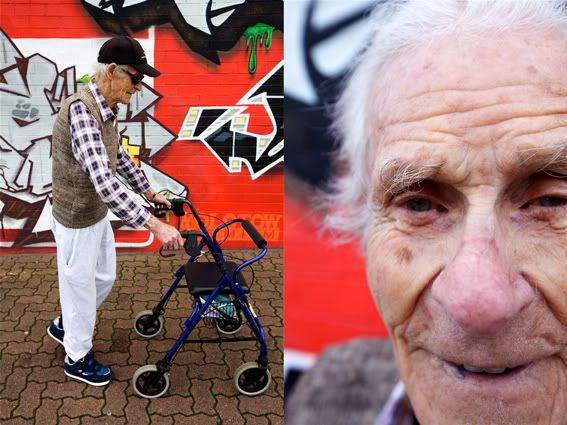 Mr Melrose Desmond Donley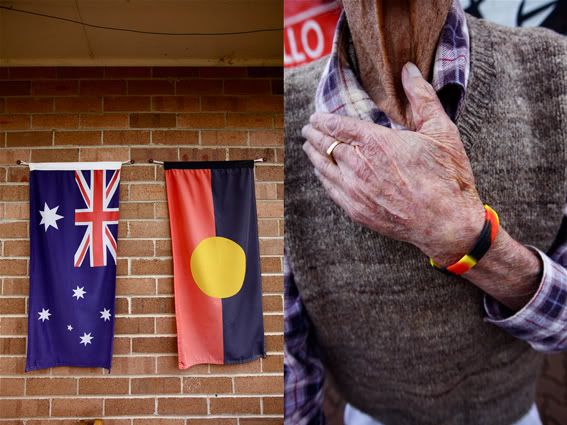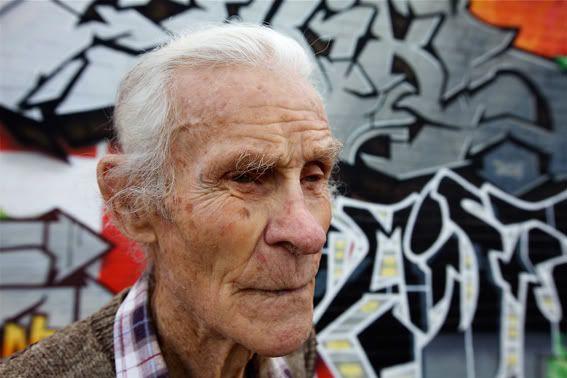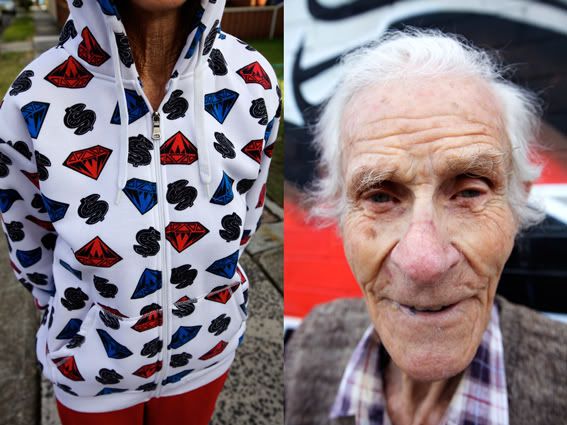 despite his losses, Des still manages to smile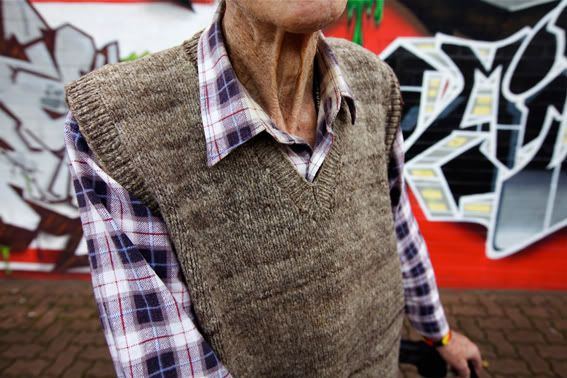 Part 6: Ronny and Terry, car mechanics
When I drove past Bahram's, a slightly art deco-ish looking building containing the workshop of brothers
Ronny and Terry, the afternoon light was streaming in the back of the place, giving what is essentially
a messy, greasy garage a lovely glow. I had to have a look.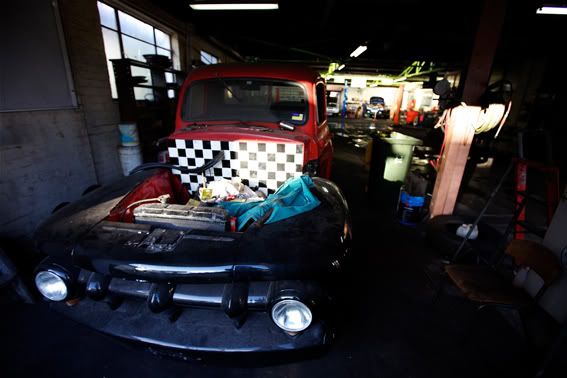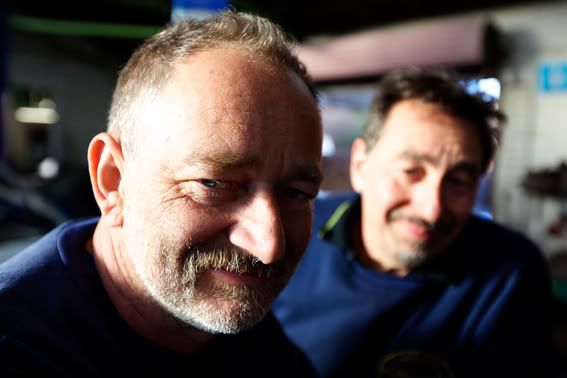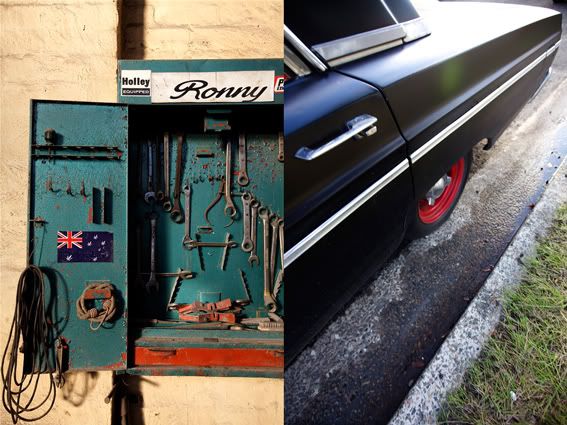 they look like kids again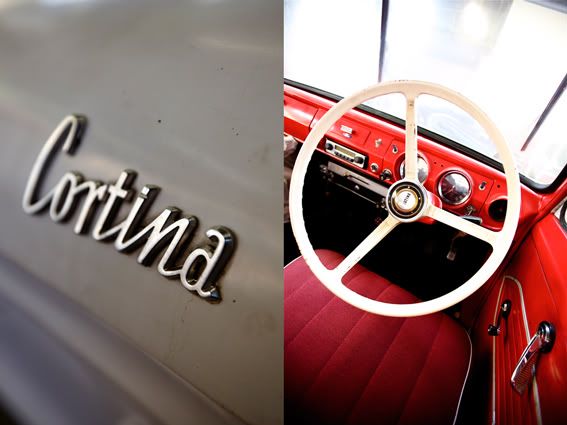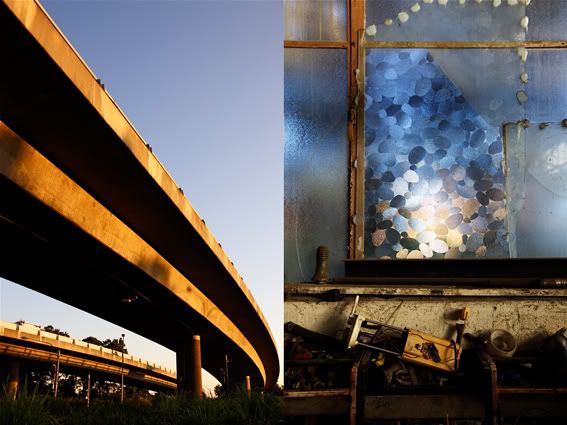 getting cars back on the highways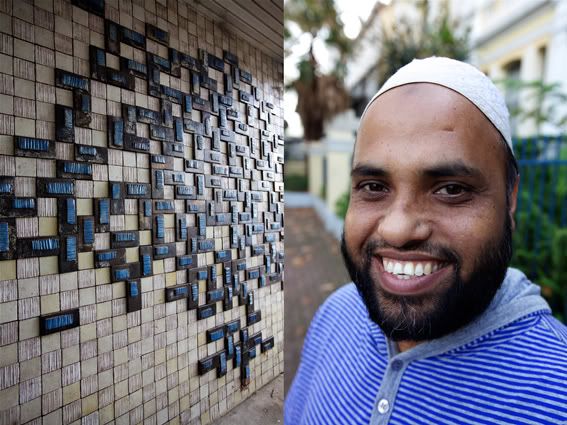 from far across the seas, Bangledesh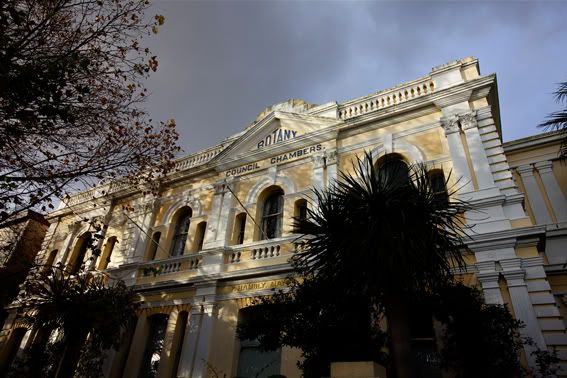 Part 8: Botany's industrial face
containers for neighbours :: 1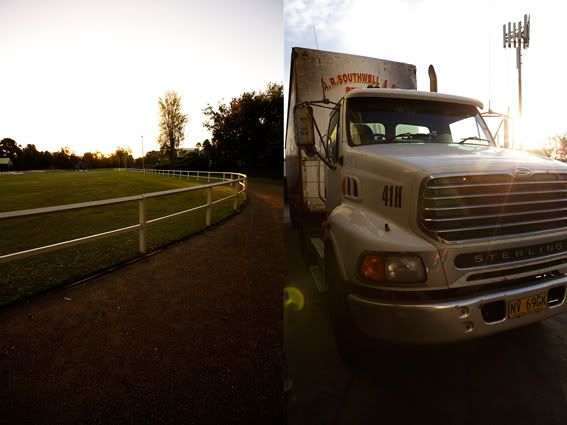 'woolwasher' way back when
containers for neighbours :: 2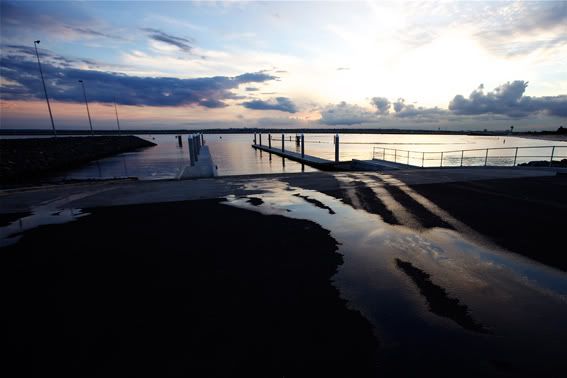 Botannix is a cafe-yoga studio-art gallery-landscaping business run by Jeff and Andrew. They left
Newtown for a change of pace and the space of Botany. Not far down the road is a cafe and baking
school specialising in sourdough. Sure signs that Botany is indeed changing - that and the fact that
real estate is no longer a steal.
the changing face of Botany
to keep your wheels spinning, go to yoga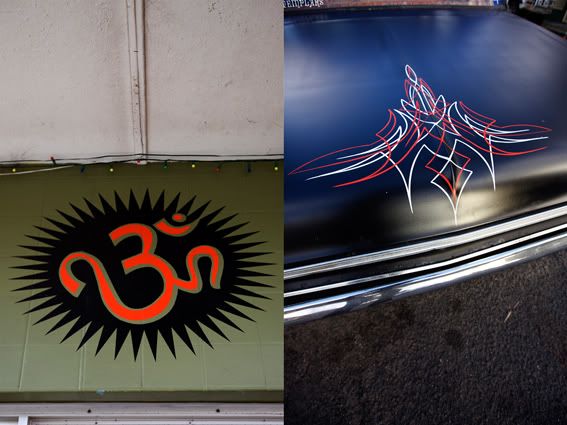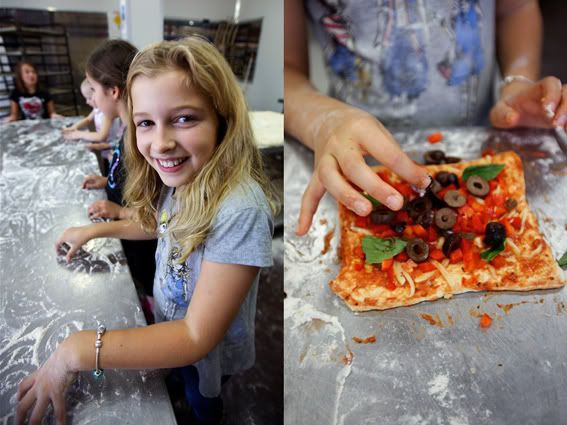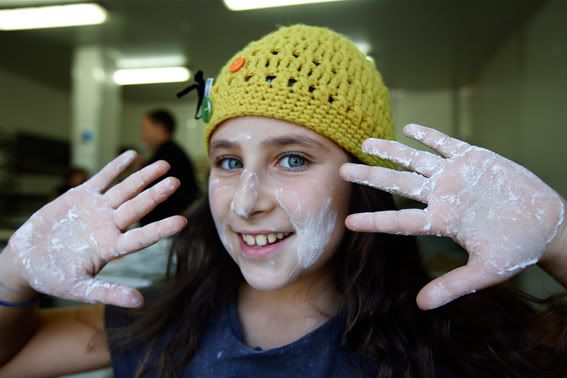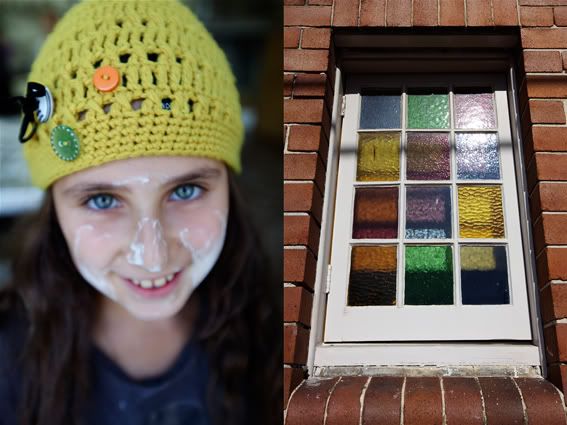 Part 10: And finally, best car in Botany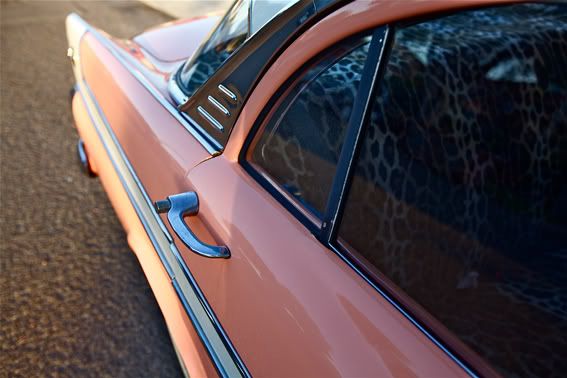 As I was driving home, all I could think about was how interesting it would be to live in Botany -
until I saw this shot and had to stop. The guy was so silhouetted that I couldn't read his face to
see what he was thinking about the strange lady stopping her car in the rain to take a photo
of him. But I smiled and hoped he understood.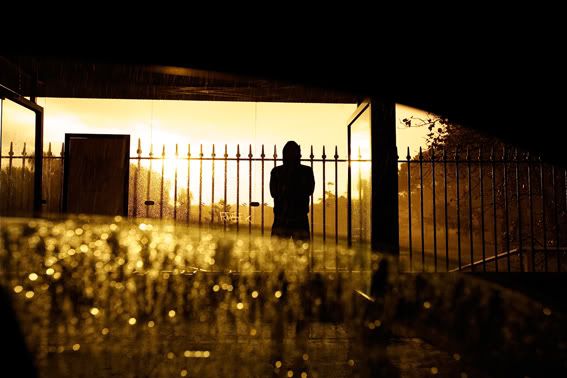 Is there beauty in Botany? A whole load more than I would ever have imagined.
See you next week.