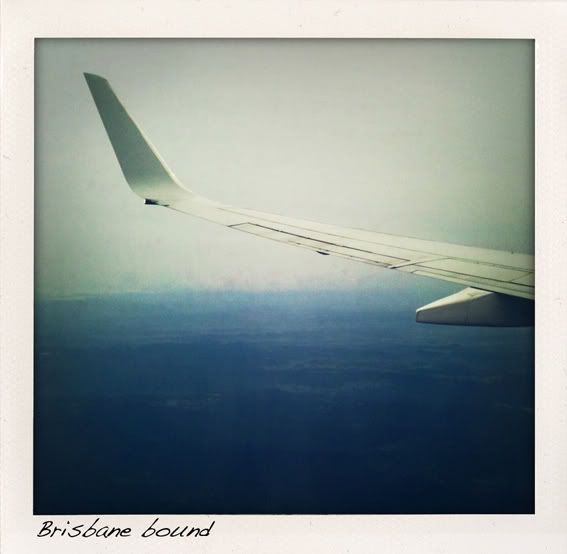 Last week Tourism
Queensland
invited my daughter and I to spend five days in the Sunshine State
photographing whatever caught my eye. How could I say no?
I chose to spend the majority of time in Brisbane and just 24 hours in Longreach, 1200 clicks northwest
of Brissie. I thought, well, I'm kind of an urban photographer so it would make sense to aim my lens at the
big smoke rather than a more rural landscape.
Little did I know Longreach would be so interesting. I'm obsessed with flying and planes - and guess what?
Longreach is where Qantas began all those years ago. As a result it has a handful of wonderful things
to inspect. My fave? One of the original Boeing 707s - with the most incredible retro interior, complete
with patterned screens and Mahogany timber panelling.

But I'm jumping ahead. Let's start with our first stop, Brisbane, Queensland's capital city and home to
more than two million people. Once the home of the Turrbal and Jagera people, the city is named after
the river that snakes through it which was named after Sir Thomas Brisbane, the Governor of NSW from
1821-1825. That was when Queensland was part of NSW - it wasn't until 1859 that it was proclaimed a
separate colony.

Fast forward to January this year when Brisbane hit the headlines after some of the worst floods since
1974. Everything is now so back to normal that I kept forgetting the city faced such a crisis. I'm sure for
some people the events of January will never be forgotten but to an outsider it seems that it's all just
business as usual.
Let's go Queensland!
Part 1: The Brisbane River

To my eye, Brisbane is all about the river. It sweeps and swerves and is crisscrossed by more than
15 very different bridges.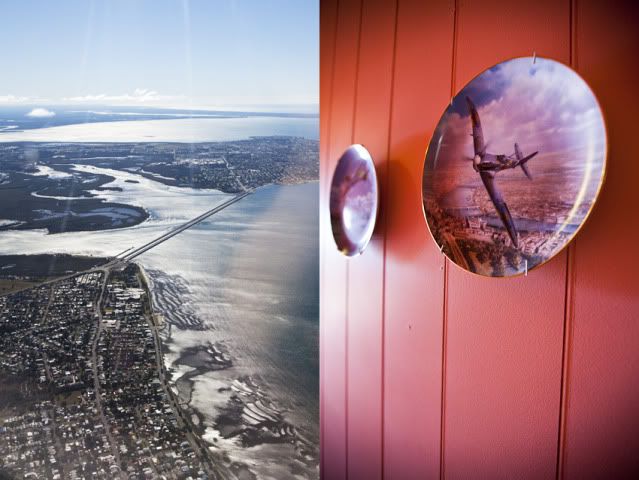 arriving by air
Victoria Bridge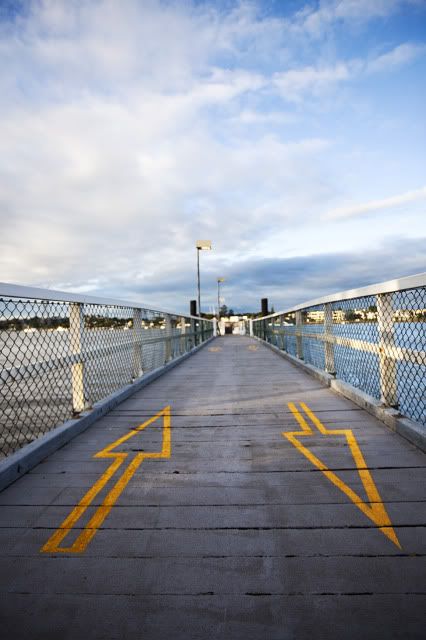 the river went up and then down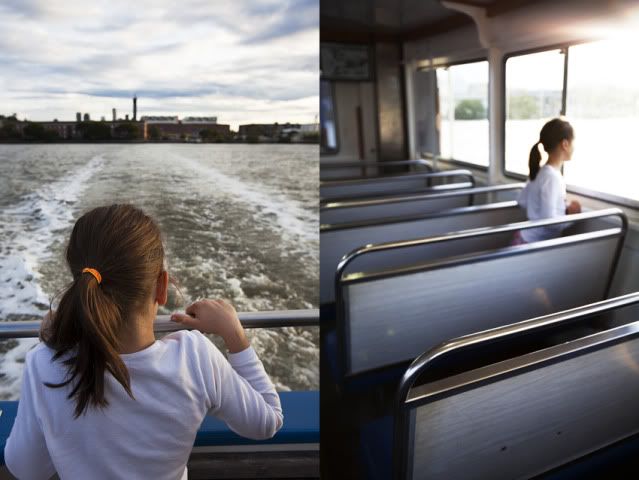 riding the river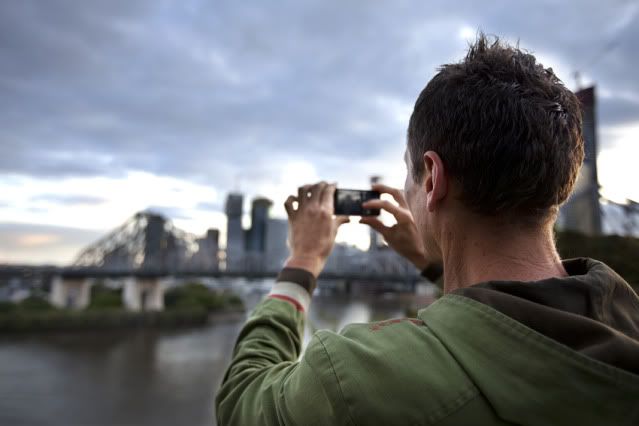 Story Bridge :: 1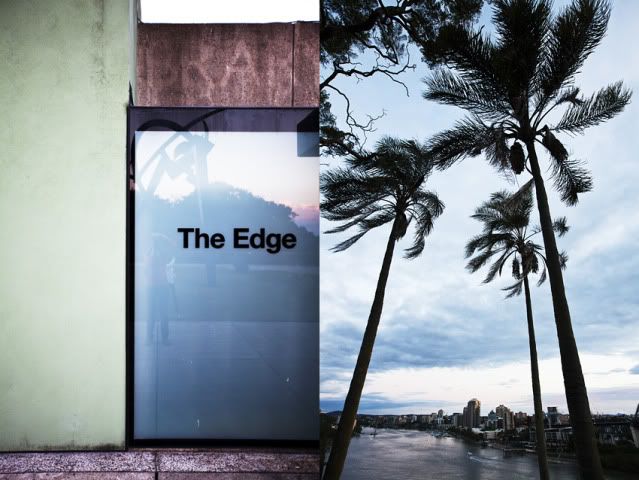 of the river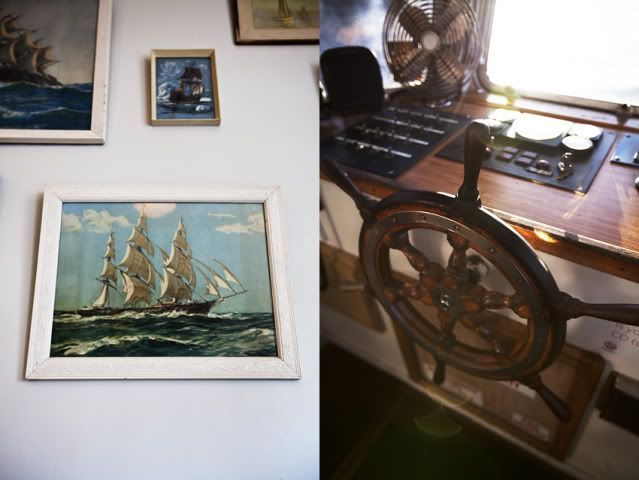 on the high seas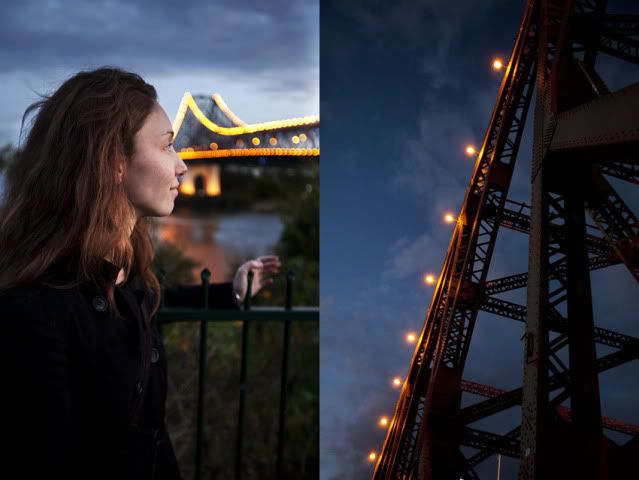 Story Bridge :: 2
Part 2: Nice types

We stayed at the very wonderful boutique hotel, Spicers Balfour, in New Farm and at a more traditional
guest house, Franklin Villa in West End. From there Coco and I journeyed around the city in a pleasantly
lost sort of way.
But no matter where we were - from the suburbs of New Farm, Fortitude Valley, Teneriffe, Paddington
and West End to Graceville, Highgate Hill and the city itself - I kept noticing words. Words in different
fonts from a variety of eras being used in different applications.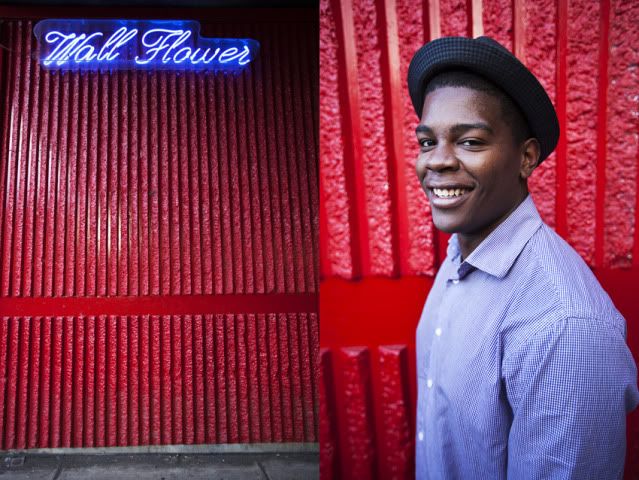 Clary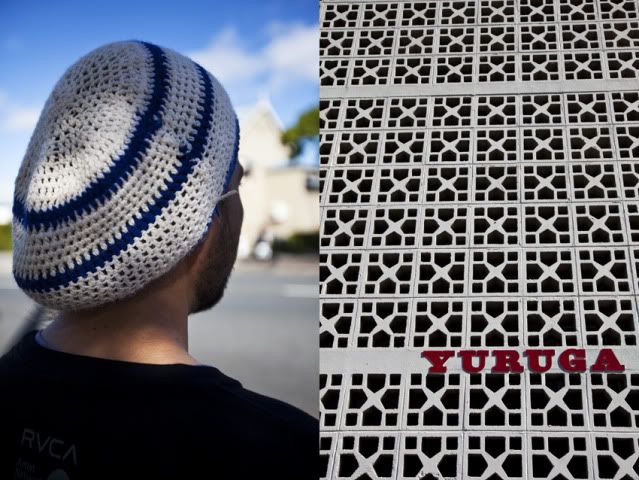 knit one, purl one :: 1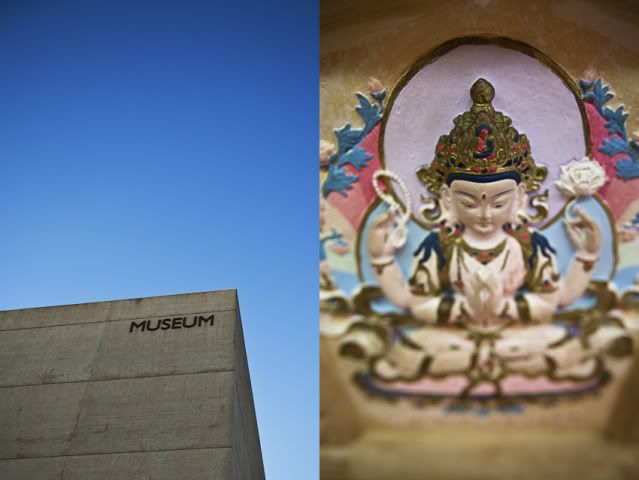 plain vs pretty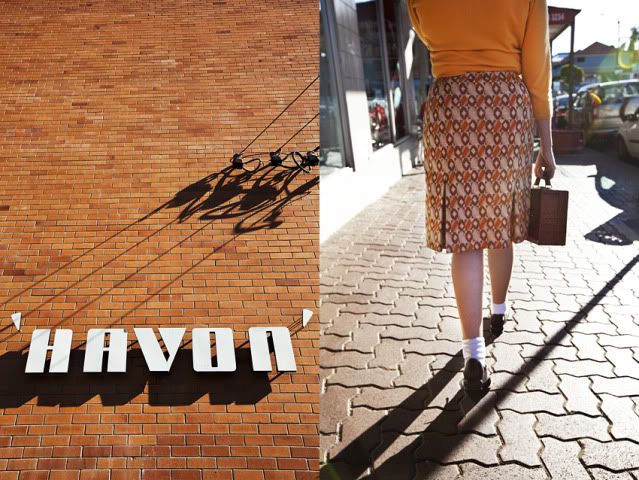 old style :: 1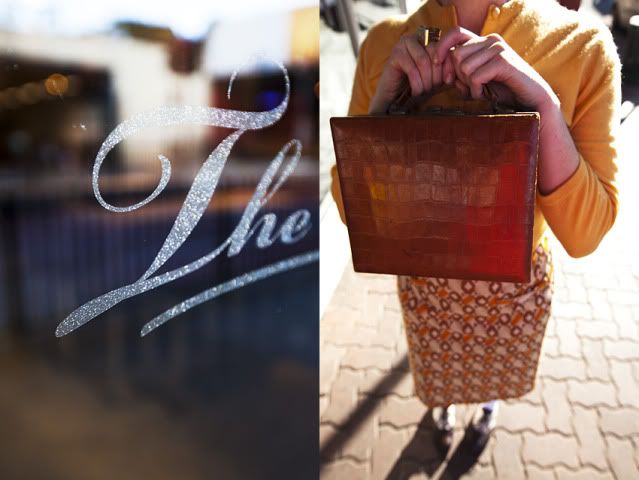 she's got the look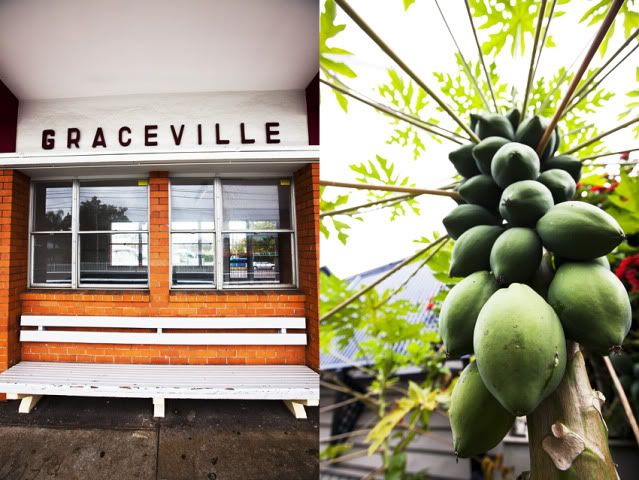 just hanging in there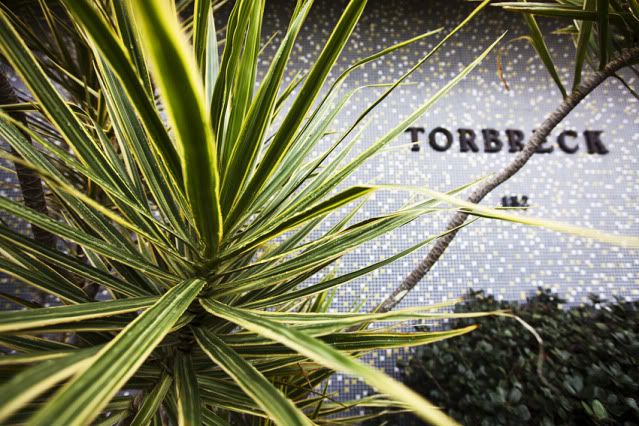 icon :: 1
icon :: 2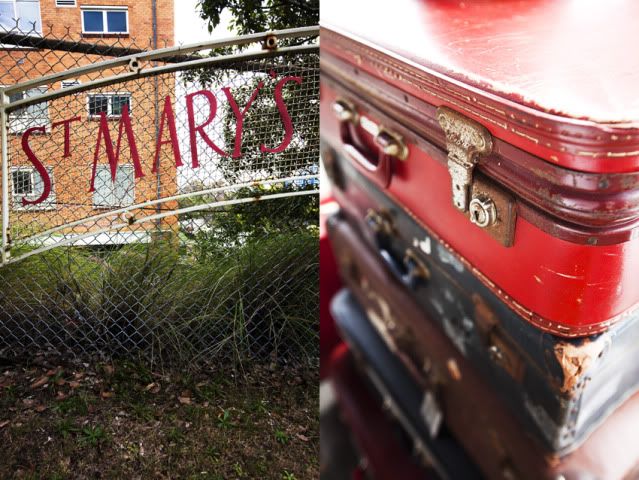 showing their age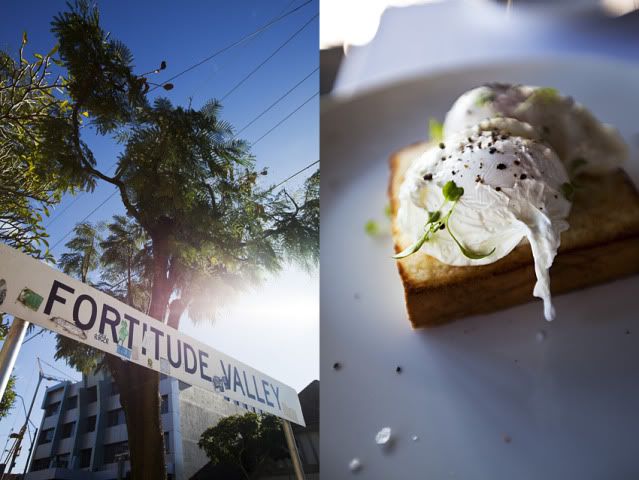 place of fine food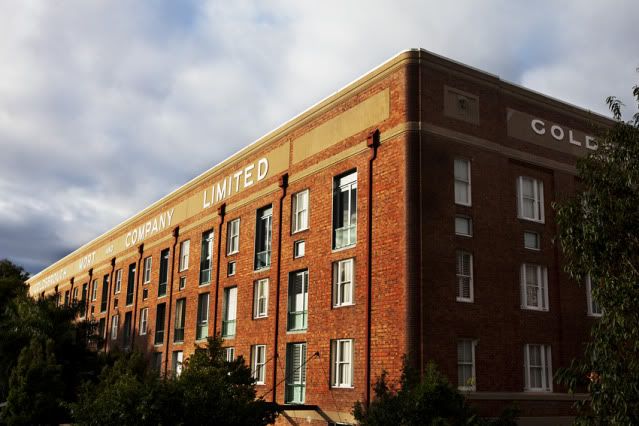 homes where once was wool
Part 3: Brisbane's feminine side

Once again, images drawn from a number of different suburbs, all with a vaguely female theme.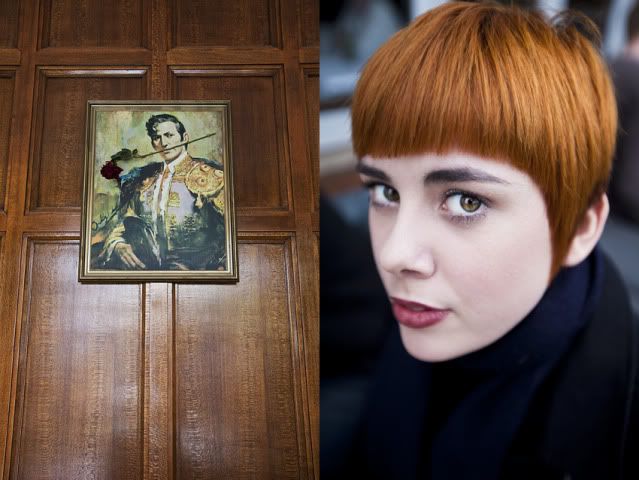 a rose for the redhead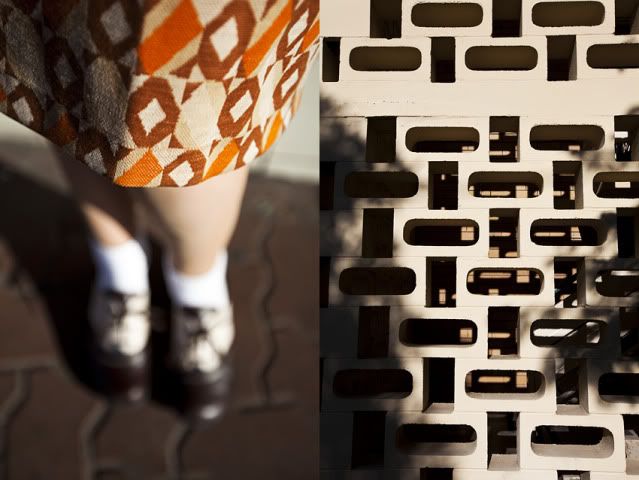 knit one, purl one :: 2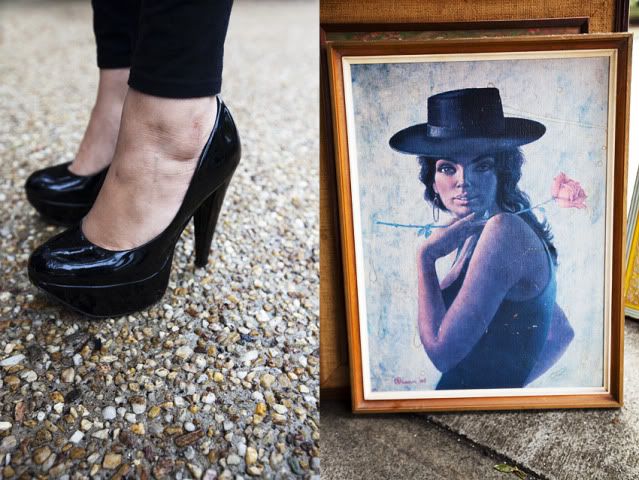 Spanish dancer
pink in Paddington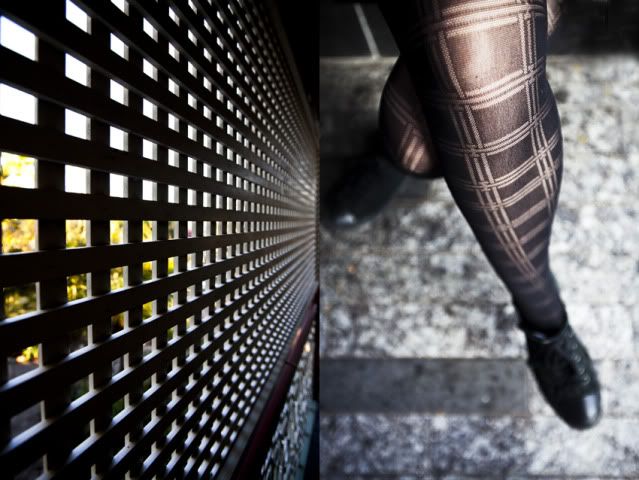 lovely lattice :: 1
lovely lattice :: 2
And a more masculine image for good measure - the fantastic Brisbane Powerhouse, refashioned as
an arts centre extraordinaire.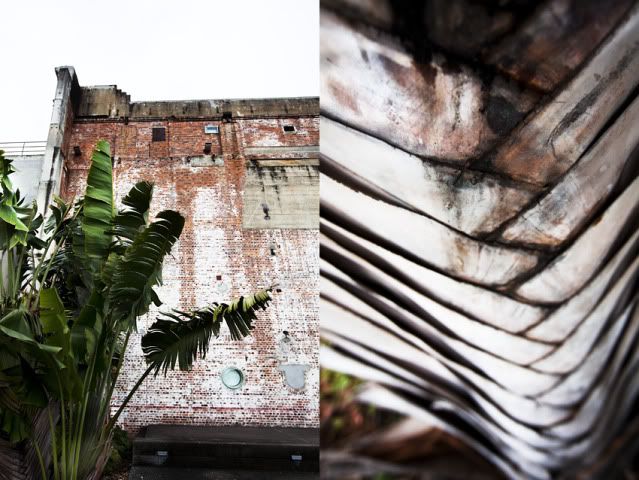 powerful
Part 4: Religion in the suburbs

Feeling the need for a hit of cultural diversity, we hit the highway and headed to the suburbs far
far away. First, to the Chung Tian Temple in Priestdale, and then to nearby suburb Eight Mile Plains
to visit the Brisbane Sikh Temple. They were both worth the hike.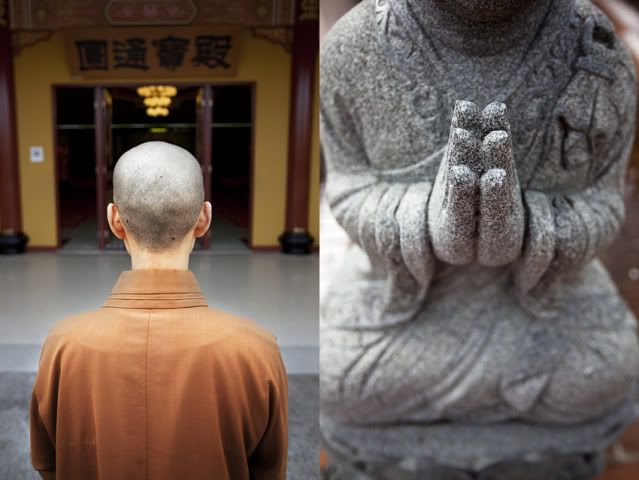 prayer :: 1
tropical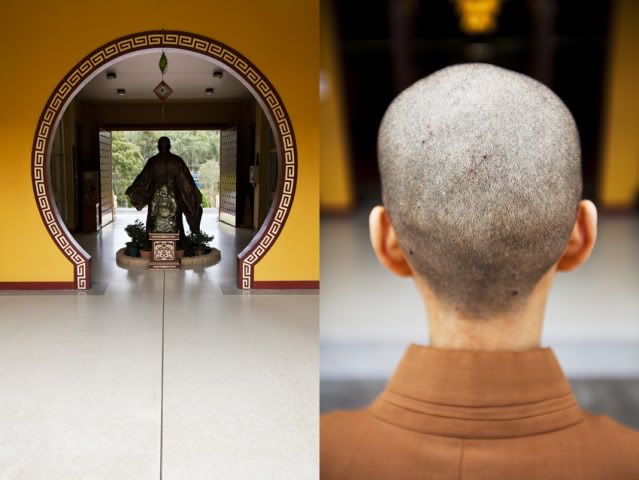 prayer :: 2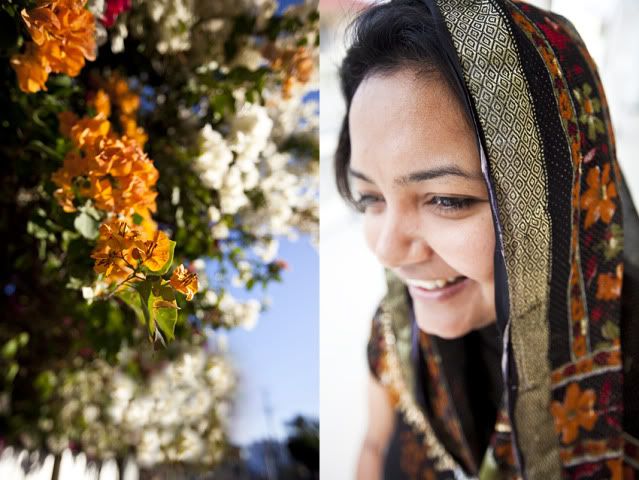 orange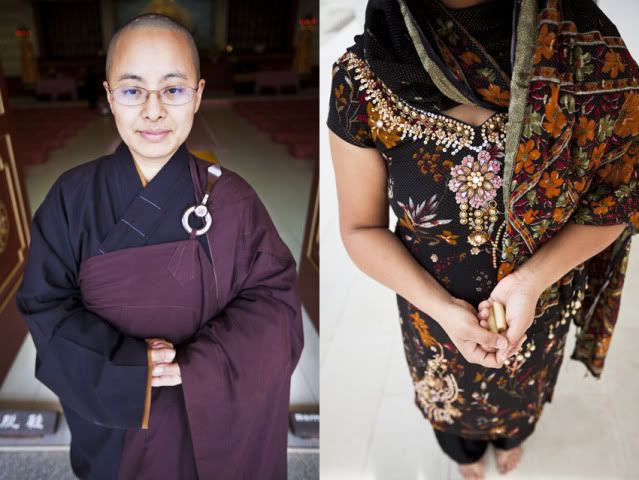 shaven vs covered :: 1
making chapatis :: 1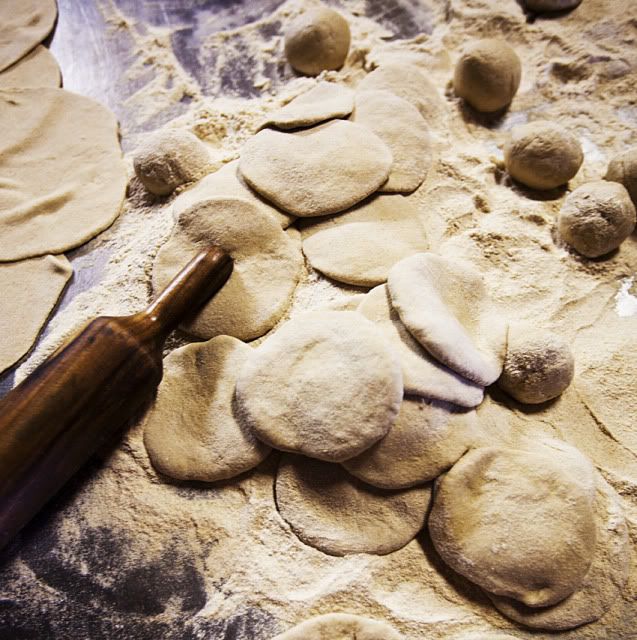 making chapatis :: 2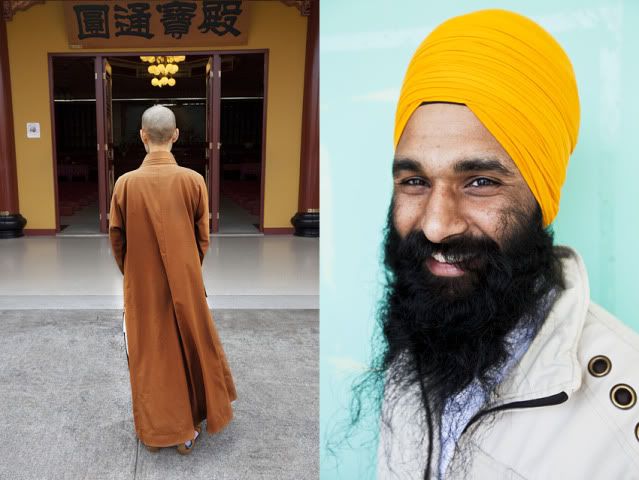 shaven vs covered :: 2
Part 5: Beyond Brisbane

I'm one of those adults that fight small children for the window seat on a plane. Luckily Coco doesn't
(yet) mind too much and with the help of small but significant bribes, surrenders her right to the fun
spot. Which meant I got to spend hours gazing earthward, noting the increasing redness of
the landscape as we moved from coast to outback.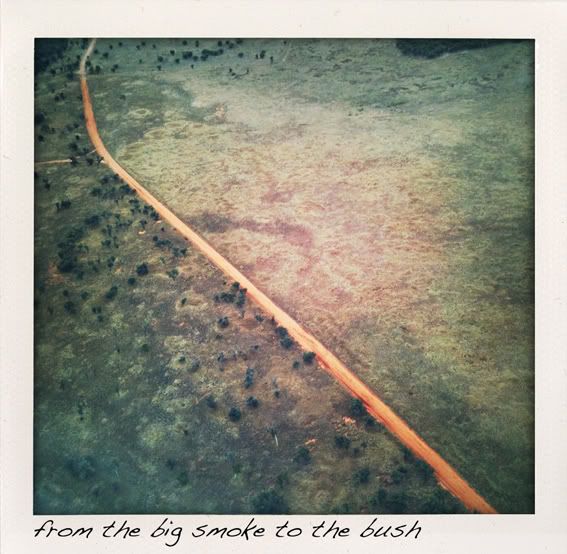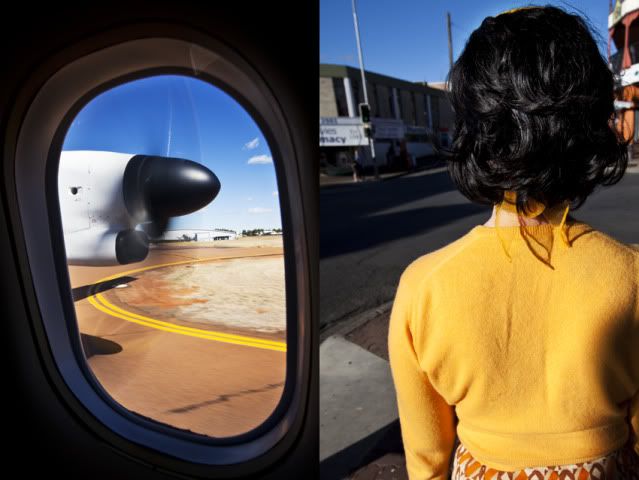 old style :: 2
acrobatics
Part 6: Surprising Longreach


We landed in Longreach on a grey old day. But not even the heavy skies could dent my glee at discovering
that Longreach is the home of Qantas, and as such boasts their very first jet aircraft, the Boeing 707,
as well as a whopping 747. These two glorious creatures are parked just outside the tiny terminal
so that people can explore their interiors as soon as they've hopped off their own plane.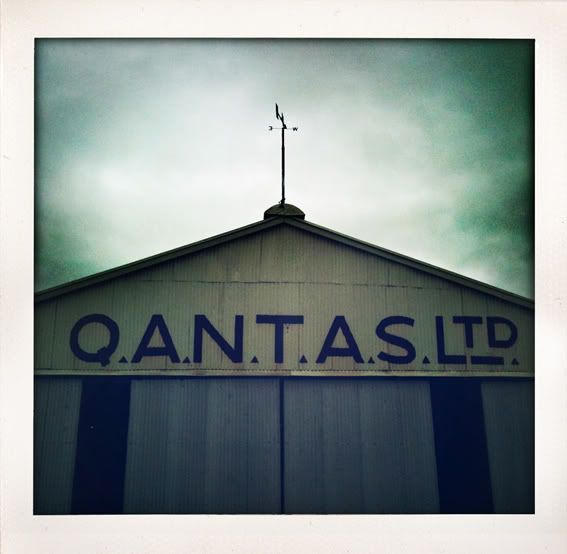 The 707, built in 1959, is the one that really took my fancy. Saved from a British scrapheap after a stint
in the Middle East, the 707 was brought home to spend the rest of its days delighting fans of the retro
persuasion. Instead of being filled with seats, it's kitted out as a luxury jet - but all vintage. Heaven for
touring the heavens.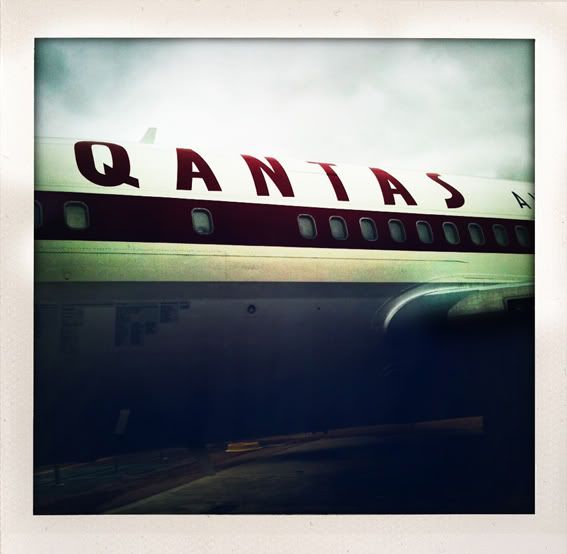 Sadly no-one is allowed to photograph the interior. But that does mean if you have the chance to
visit it for yourself, that first look will be all the more glorious.

After that we were whizzed over to the other main attraction at Longreach, the Stockman's Hall of
Fame. As wonderful as it is, we didn't dally, keen to have a drive around the town to get our bearings.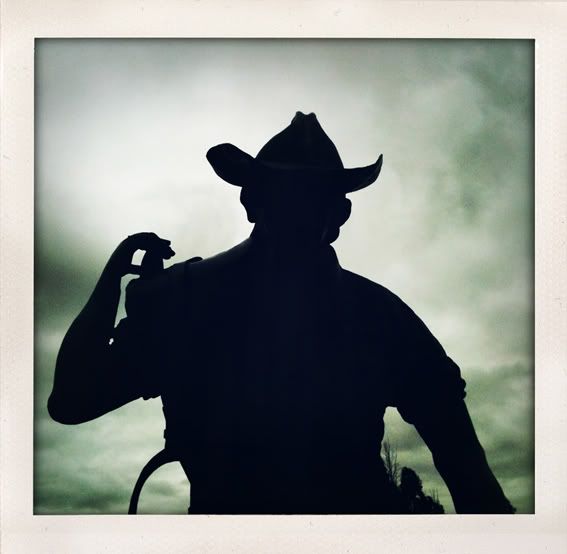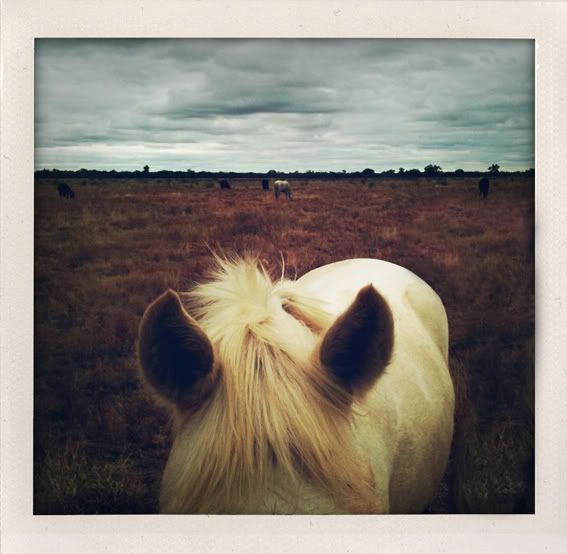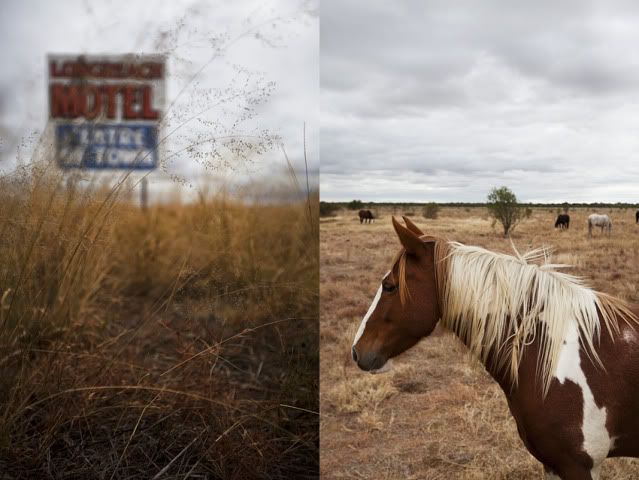 this wide brown land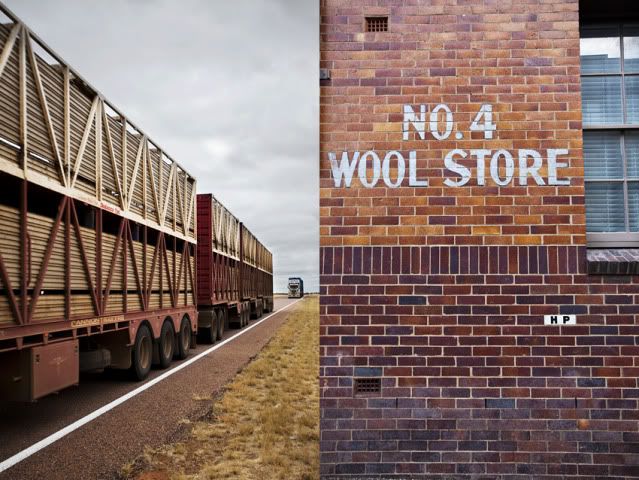 from the bush to the big smoke
We finished our first day in Longreach on
the Thomson River for a 'sunset cruise'. Nice food, friendly Grey
Nomads and a glass of wine in hand. Who cared if the sun didn't make much of an appearance?
Not Coco anyway.
Part 7: The next day, Longreach in the sun

Waking early I ducked out to see what Longreach looked like in the sun.
where bougainvillea bloom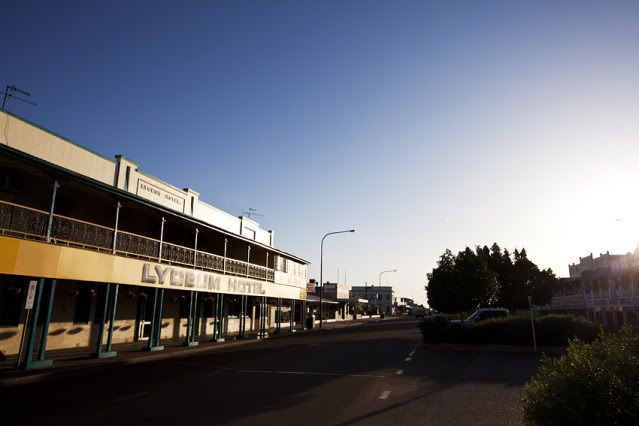 the pub
Then it was time for our next appointment on this whirlwind trip - a ride on an old Cobb & Co stagecoach.
Not one for these sorts of things normally, it was a hoot. Especially the bit where the four horses pick up
their feet for a short but enlivening gallop. Yee ha!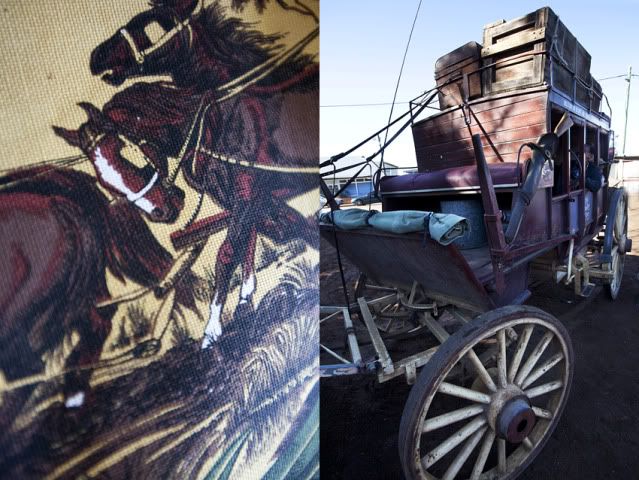 horse and carriage :: 1
horse and carriage :: 2
Jeremy, riding shotgun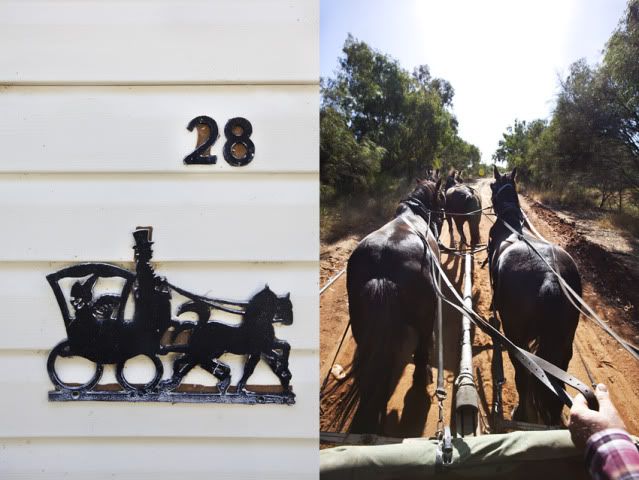 giddy up
Rusty at rest
Part 8: A quick stroll through the town before heading home

For some reason I'd imagined Longreach would be far more touristy than it is. While it does have a handful
of 'tourist attractions', the main street is just like any other country town's, filled with old buildings,
a buzzing bakery and some friendly locals. Like twins Zach and Sam, the sons of a local policeman,
and George wearing his 'town' hat.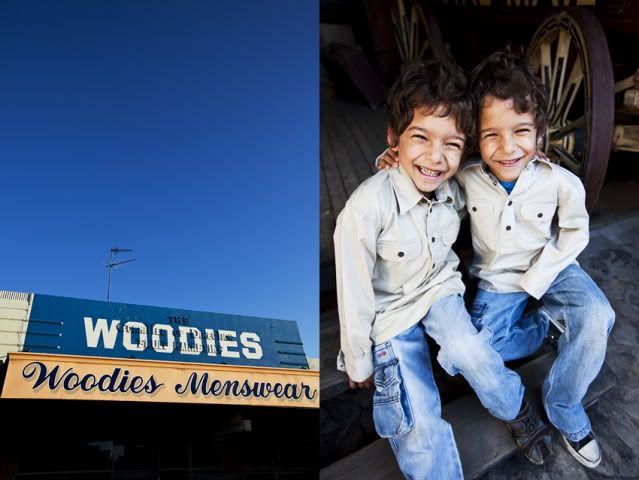 and boyswear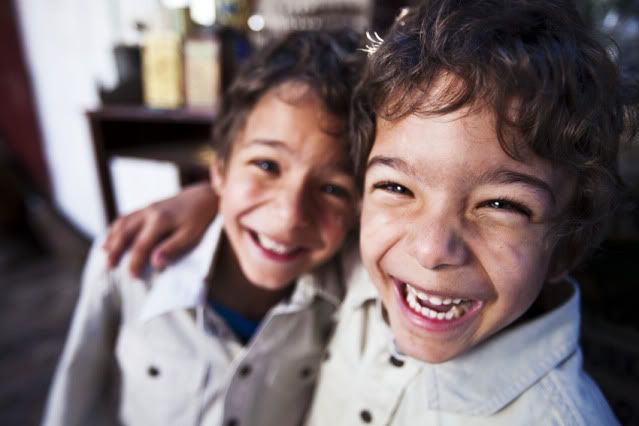 double the fun
George and partner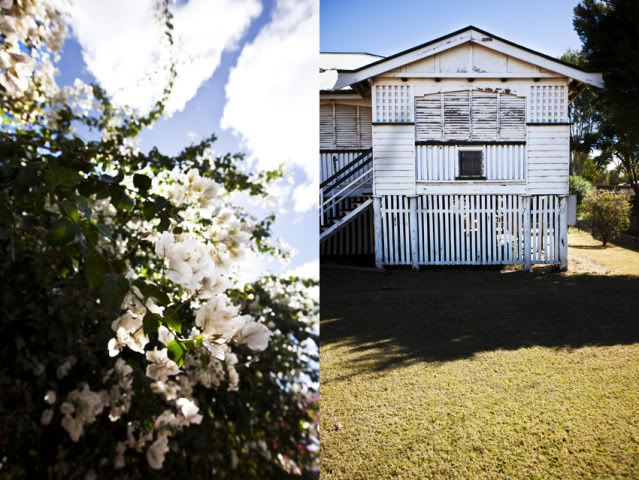 wild vs weathered
Just as I felt myself slip into a semi-relaxed state, it was time to fly. Back to Brisbane to catch our plane home.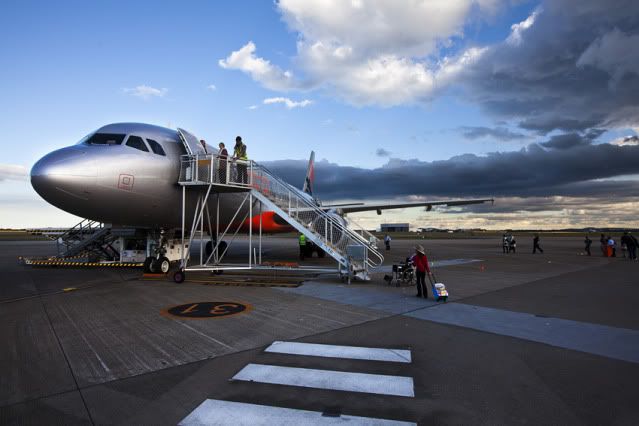 homeward bound
As much as I enjoyed getting lost around Brisbane, I really loved Longreach. Those vintage planes.
My favourite beasts (horses) wandering the commons. And genuine, lovely people. I think I'm too
much of a city-slicker to live so far away but another visit? My oath.
We stayed at:
Brisbane - Spicers Balfour and Franklin Villa
Longreach - Longreach Motor Inn
We visited:
Brisbane - CrossTownEatingHouse
Longreach - Qantas Founders Museum; Australian Stockman's Hall of Fame; MV Longreach Explorer Sunset
Cruises; Kinnon & Co Station Store (Cobb & Co stagecoach)
We thank:
Tourism
Queensland
, www.queenslandholidays.com.au
Longreach Motor Inn and Kinnon & Co Station Store