I've been nose to the computer fleshing out Project No 2 for the past few weeks - all will be revealed soon.
But as exciting as it is to be dreaming up the next project, it is making my head swirl a great deal.
Which is why it was so delightful to be whisked away today by ABC TV's Art Nation for a walk down
52 Suburbs memory Lane - a return to the suburbs of Bonnyrigg and Cabramatta. The piece will air next
Sunday June 19 but in the meantime I thought I'd share with you a few pics I took while waiting for
Fenella Kernebone and her trusty crew, Peter and Grant, to set up the shots.

To the Mingyue Lay Buddhist Temple in Bonnyrigg first. Not even 37 bronze buddhas or the heady smell
of incense could disguise the fact that today was cold. Cold enough to find a patch of sun and plant
oneself firmly in it.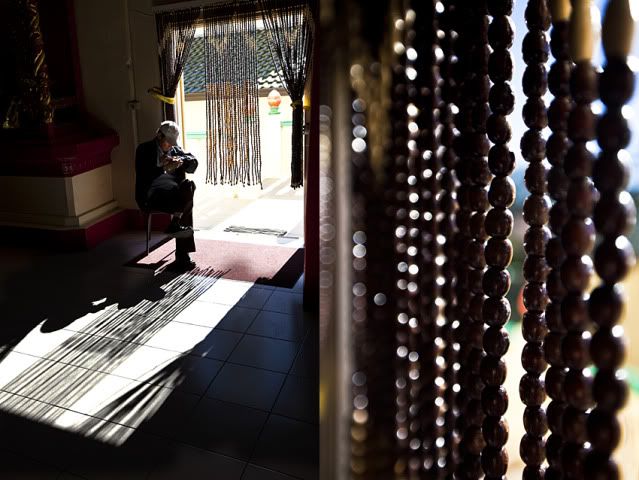 sun worshipper
Then to Bonnyrigg's Cambodian Buddhist Temple just around the corner. When I last visited I was surprised
by how plain the main temple's interior was. Not so anymore. Since August last year a Cambodian artist
has been busy whipping up an incredibly colourful mural telling the story of Buddha.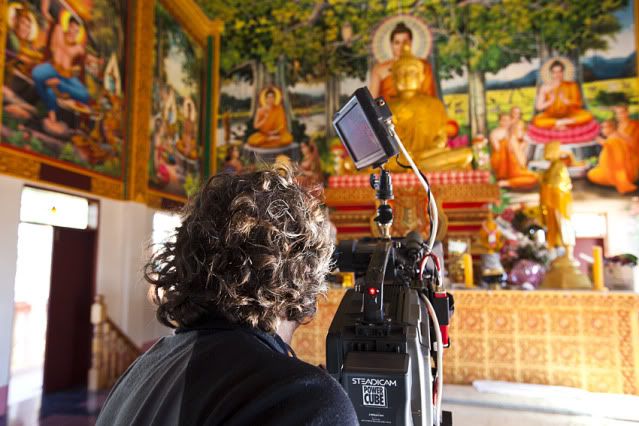 behind the camera - Peter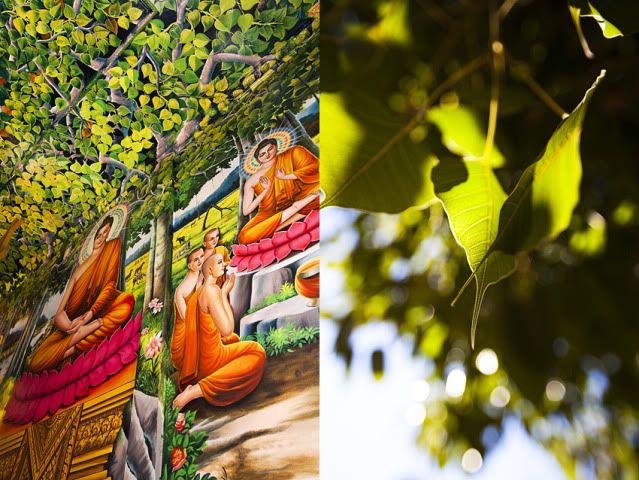 the Bodhi tree, inside and out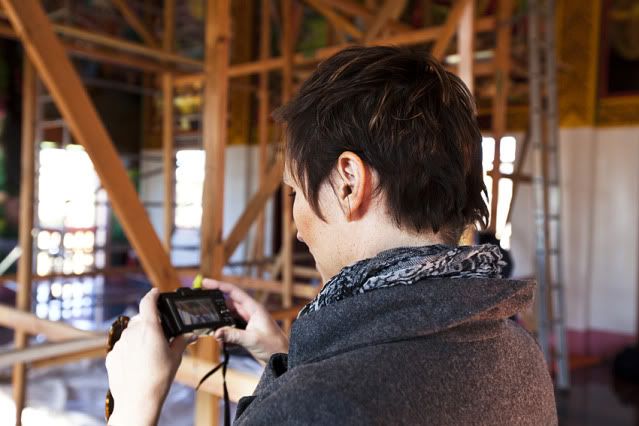 behind the camera - Fenella
even the flags are colourful
Then finally to Cabramatta. To eat food and then film it.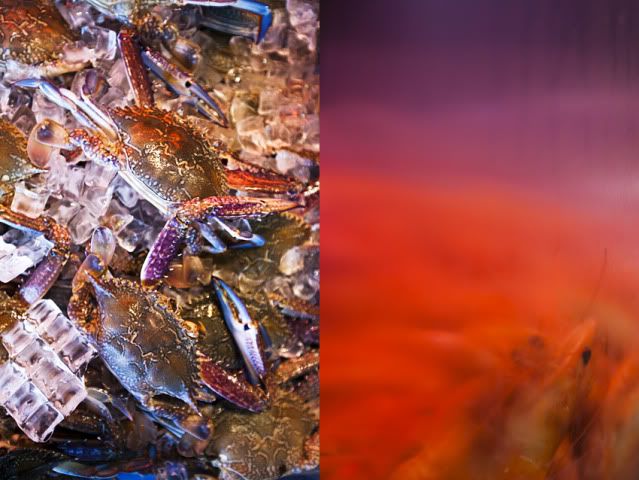 see food everywhere
The piece will air next Sunday, June 19, on Art Nation, ABC1 at 5pm. Back soonish with news of Project No 2.