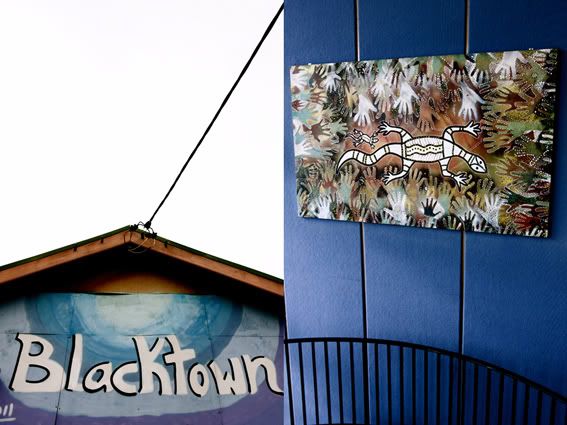 What did I know about Blacktown before I ventured out there this week? Only that a 52 Suburbs
follower suggested I visit it for a 'real challenge'. Cripes. What if I returned sans snaps? What if
I
couldn't find a single interesting angle, appealing pattern or, god forbid, artful tattoo to photograph?

The weather was conspiring against me too – at the very least a clear blue sky would offer some colour,
some interest. But no, just grey blandness everywhere in Sydney earlier this week. As I rocketed along
the M4 in search of a suburb so obviously bad they couldn't even give it a colour, under an equally
monotone sky, I felt sure I was doomed.

Enough of my internal agonies – the facts:

• The Warmuli, Gomerigal and Wawarawarry clans of the Darug people lived in the area until the
arrival of the Europeans in the 1790's

• Governor Macquarie, more pro-Aboriginal than his mates, established Blacks' Town in 1821 and
granted land to two indigenous men

• In 1862 the suburb became known as Blacktown. Semi-rural until it took off in the 1950's when the
railway line was electrified

• Blacktown still has the largest Aboriginal population in NSW, as well as immigrants from the
Philippines, India
and Africa (Sudan, Liberia)

• There are some historic buildings dotted around in nearby suburbs of Mount Druitt, Rouse Hill and
Prospect. But in Blacktown itself, there are only two: a former school that's now the Visitor & Heritage
Centre and an old church, now home to the Blacktown Arts Centre.

How was it? I won't lie. It was pretty tough going. At one stage I was more interested in what to have
for lunch than what to photograph.

But then something happened. Lured to a public hall in the centre of town by the smells of spicy food I
chanced upon the Community Expo 09. Doesn't sound like a riot I know. But compared to the
characterless suburban streets I'd just driven around, desperately waiting for something to catch
my eye, it was gold.

The room was filled with colour and movement. Bollywood dancers performing at one moment,
didgeridoo booming out the next. I met Africans from Sierra Leone, Sudan, the Congo and Liberia.
An afro-Brazilian. And Martin (skin name, Jupurula), the didgeridoo guy, from the Gamillaroi tribe of
northwest NSW…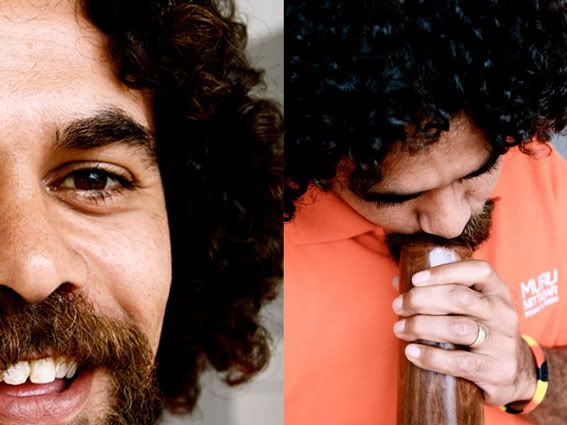 Jupurula and his didgeridoo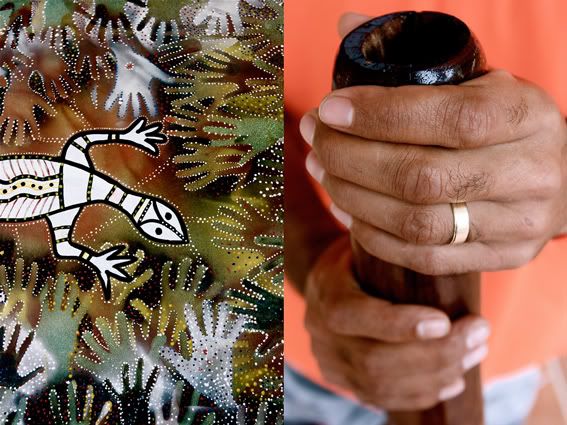 hands
tribes, old and new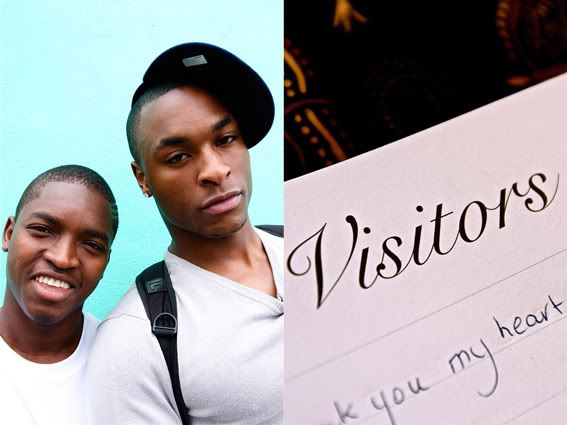 aren't we all?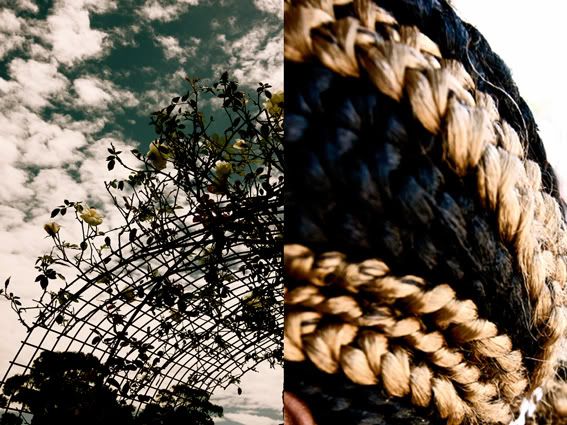 taming nature
from Sudan to Sydney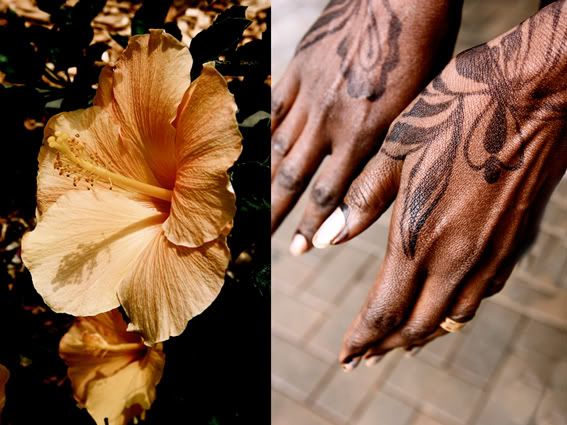 skin deep
street art
(mural on utility box and hair twists)
one of the lucky ones
red brick in Blacktown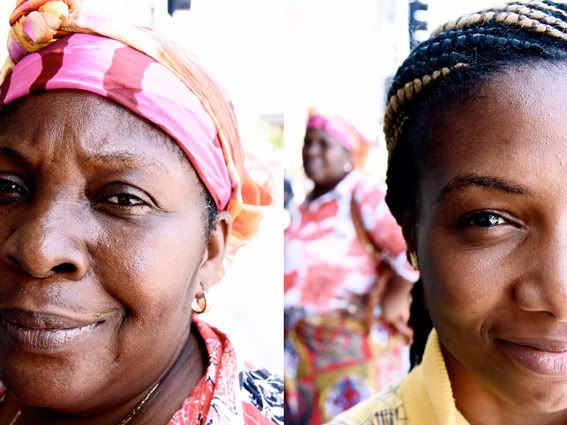 mother and daughter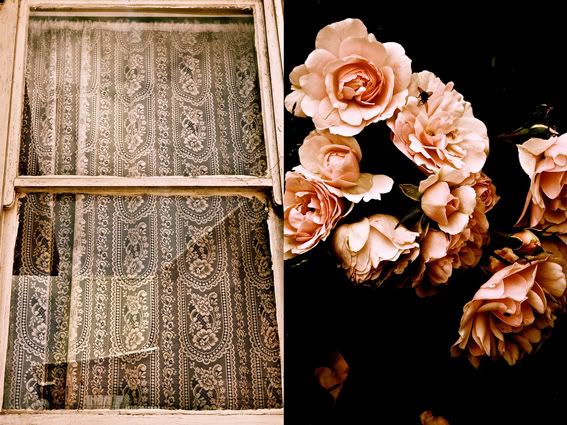 lace and roses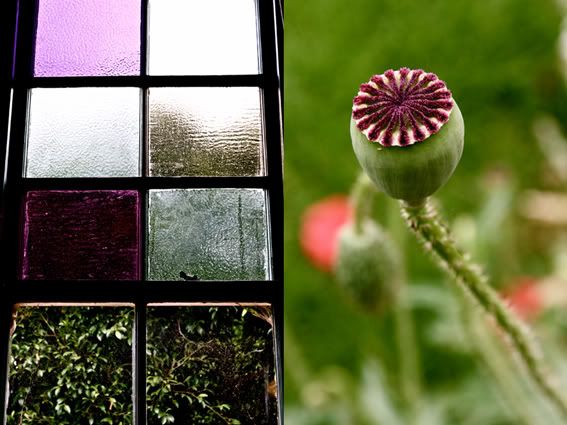 the colour purple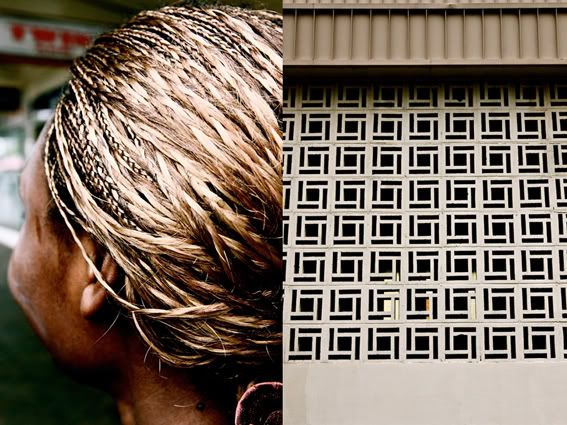 row upon row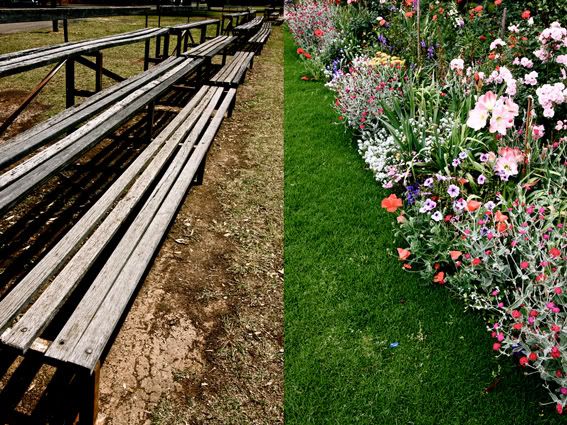 how does your garden grow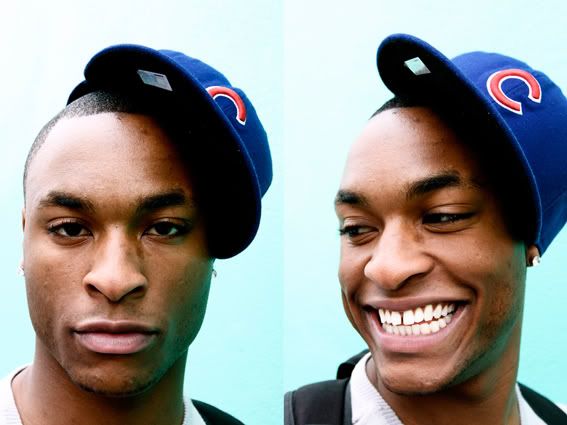 say cheese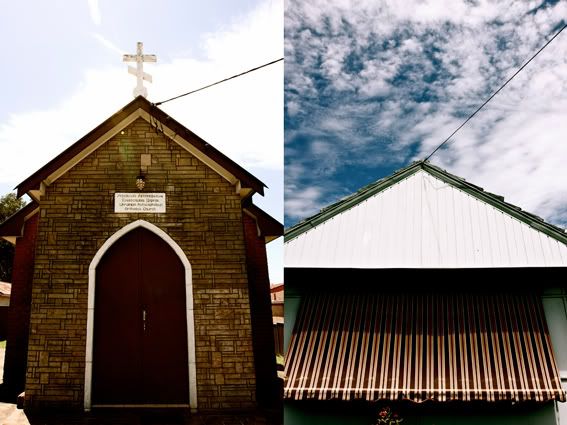 we're all connected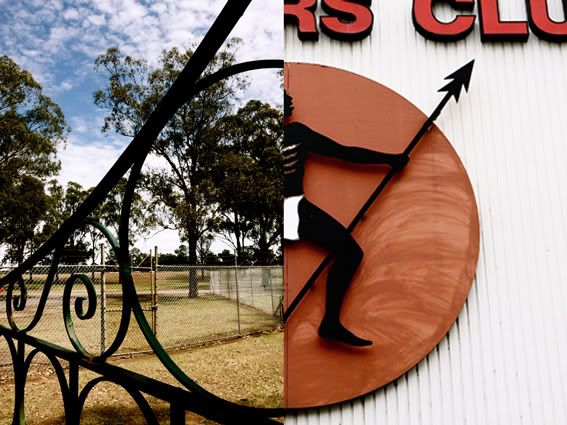 past history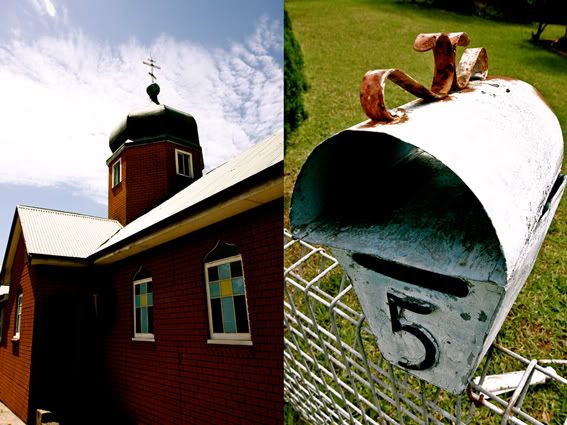 messages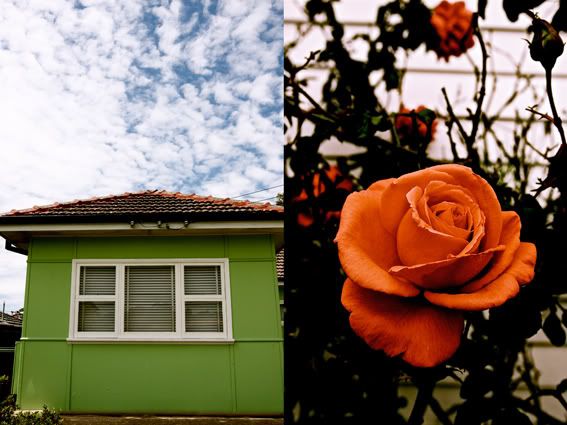 vivid
Beauty? Blacktown didn't jump out at me as a place blessed with beauty of a natural or built
variety.

In the town centre 99% of the old has been replaced with not so good new, much of it
looking in need

of replacement itself. As far as homes go, I didn't spot any McMansions thankfully
and the old weatherboards and fibros have some charm, enhanced by a rose bush or in a couple
of cases, well tended gardens. But - there's also a lot that's appealing about a suburb that can
accommodate vastly different

cultures and traditions, providing much needed sanctuary from
less tolerant societies. To my eyes

Blacktown represents hope and is full of life and colour - you
just have to search for it.
You might like to visit...
Blacktown Visitor Information and Heritage Centre
,

Flushcombe Road, Blacktown.

A wonderful sounding play on at the Blacktown Arts Centre about the experience of being
Sudanese in Sydney, My Name is Sud. 19-21 and 26-28 November. Bookings, 9839 6558.