I got lost once. Okay, maybe twice. But that was the truck's fault, obscuring the turn off sign at
the critical moment.
Thanks to my navigation errors I had plenty of time pelting along the M5 to reflect on what I knew
about the suburb of 'Cabra', located 30km from Sydney's CBD. It wasn't a long reflection – good
Vietnamese food and evil drug gangs. That was it.

Way before lemongrass and crime arrived in Cabra the Aboriginal Cabrogal tribe lived there for
oh, 30,000 years. Hence the name - 'Cabra' is Aboriginal for fresh tasty water grub, and 'Matta', a
point or jutting out land mass.

Fast forward to the 1950s and '60s when post-war immigrants from Europe got busy setting up
business in the area. The Vietnamese, fleeing the Vietnam War, followed them in the 70's, along
with refugees from Cambodia and Laos. Many other nationalities were to join them so that today
Cabra is
Australia's most multicultural postcode
with 120 nationalities and nearly 70% of the
population born overseas.

The result is an amazing melting pot, literally; the suburb seems to bubble over with spicy, fragrant

Asian food and freshly baked croissants and baguettes, taunting your olfactory nerves at every corner.
So I got the food bit right. Not so with the whole scary gang thing. Apparently that was then and this
is now and it's all much improved.

Anyway. Cabra is pretty interesting. Worth a visit – or three. That's how many times I ventured out
there this week, first to the Moon Festival and then twice more, to snap away and eat and use the
five words of Cantonese I know. They laughed. I laughed. Then it was time to go.
Cabramatta, Part 1: Moon Festival
A big deal in the Chinese calender, to celebrate the moon shining at its brightest. Legends include a
story about an Emperor's wife who floated to the moon and that moon cakes were used
by revolutionaries in the Yuan Dynasty to secretly communicate messages.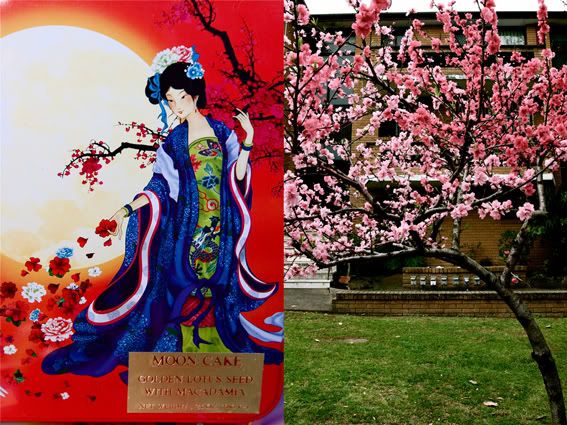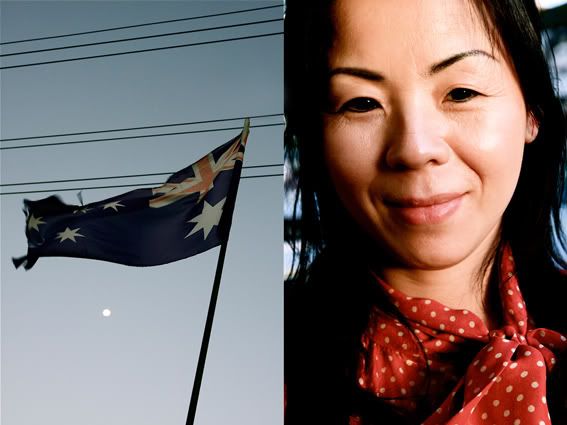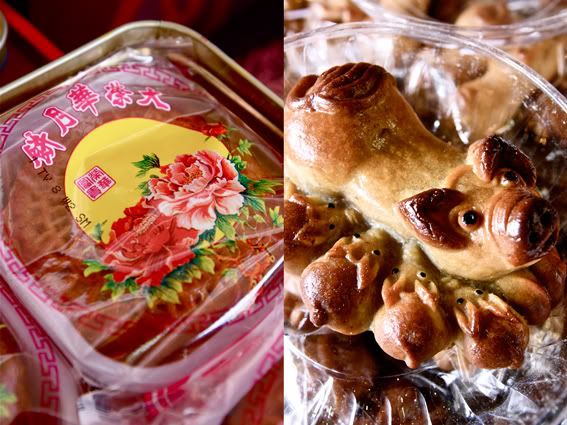 moon cake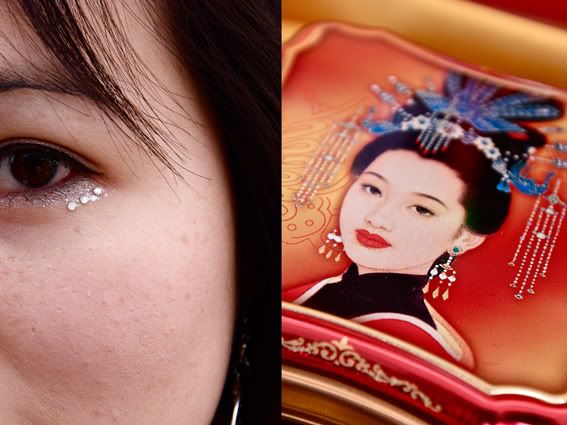 double happiness

Cabramatta, Part 2: The food

Spicy, aromatic goodness wafting out of Cabra's many restaurants…endless displays of the freshest
greens…scary looking 'Lucky' butcher shops.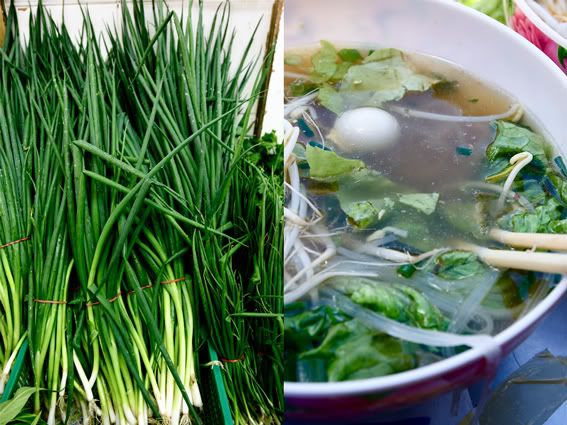 before and after

bowls of goodness

feed the soul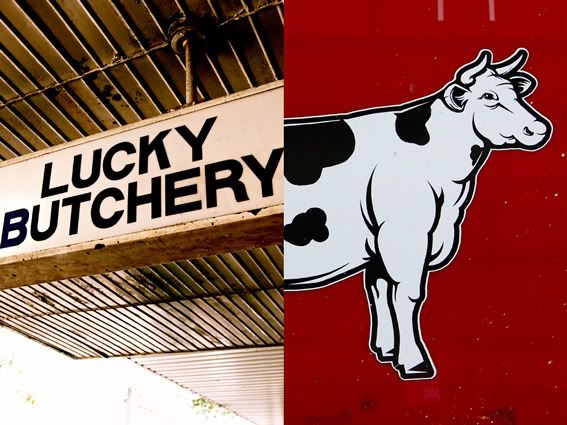 not for some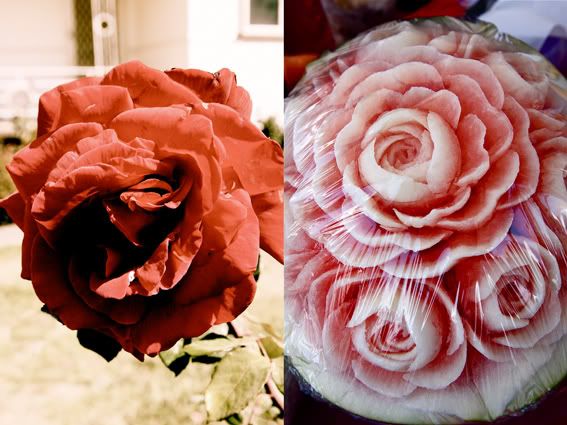 not your average watermelon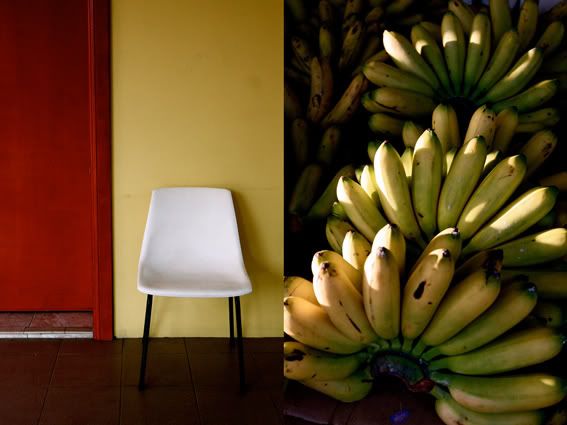 red and yellow, fire and earth I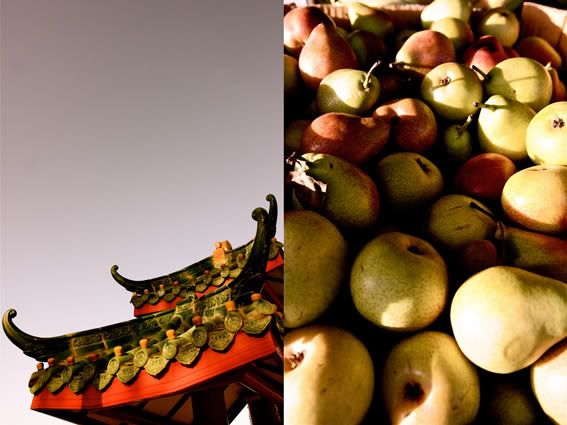 red and yellow, fire and earth II
Cabramatta, Part 3: Multi-everything

The gateway or Pai Lau in Freedom Plaza, is a symbol of harmony, democracy and multiculturalism.
'The World is for us to share and respect'. Different beliefs...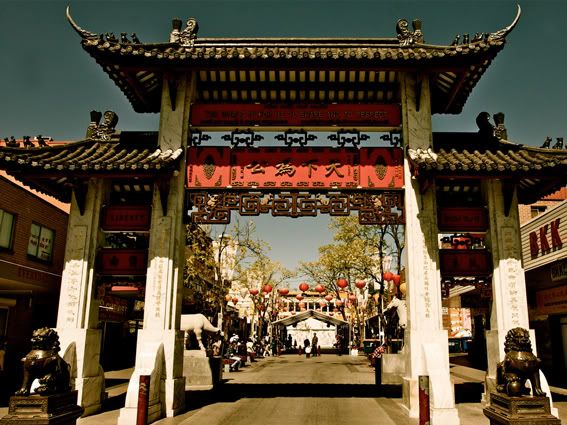 to share and respect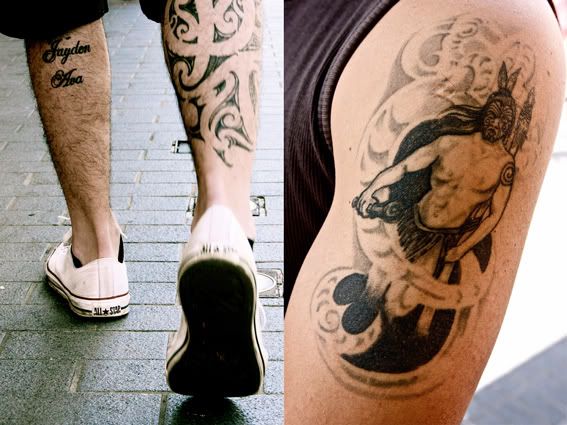 Maori from head to toe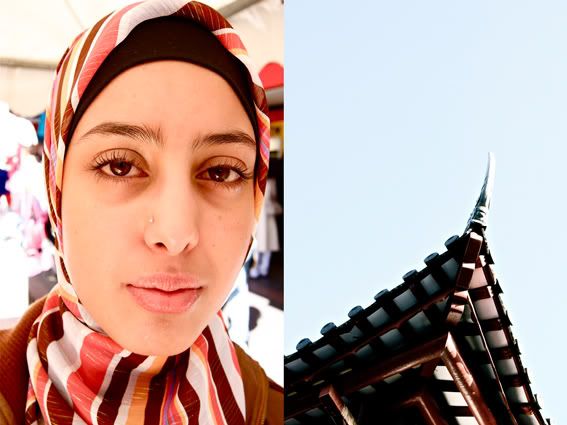 all welcome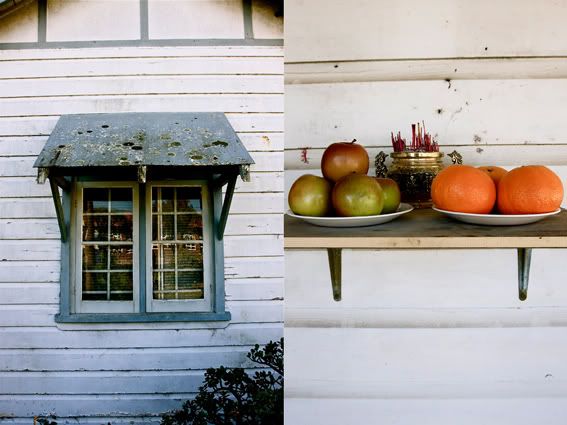 rich in spiritual life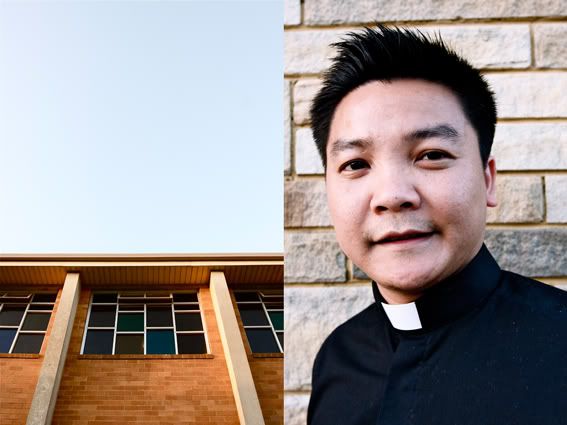 Father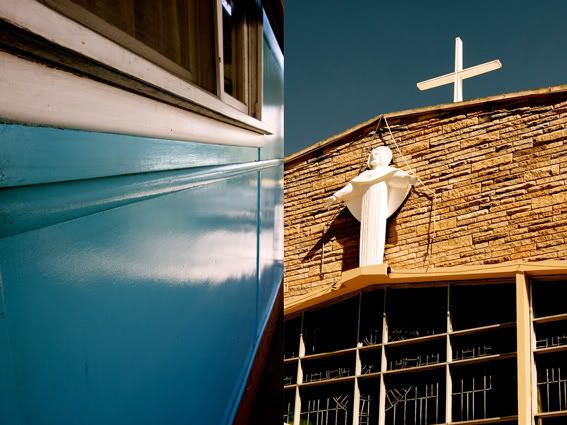 sanctuaries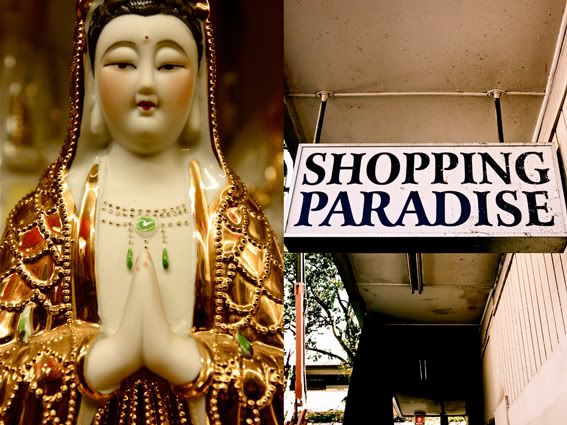 different gods

t

o help you sleep



Cabramatta, Part 4: On the street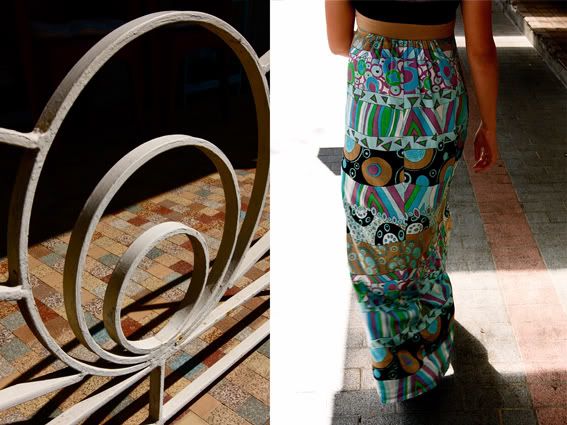 circles of life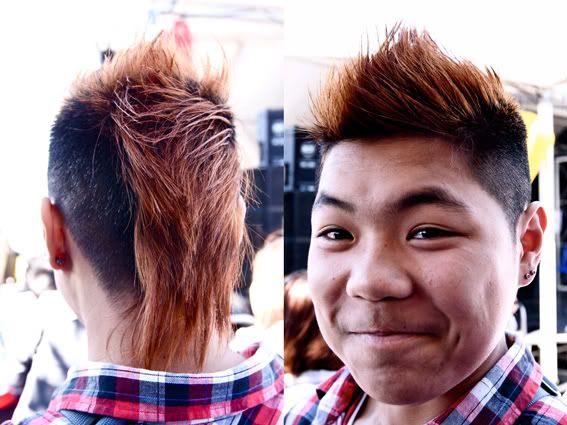 why not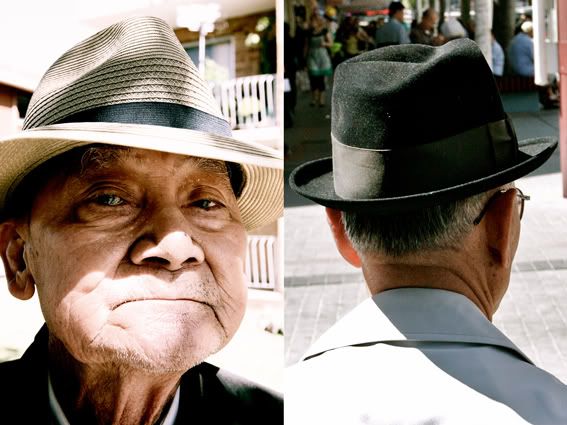 trend setters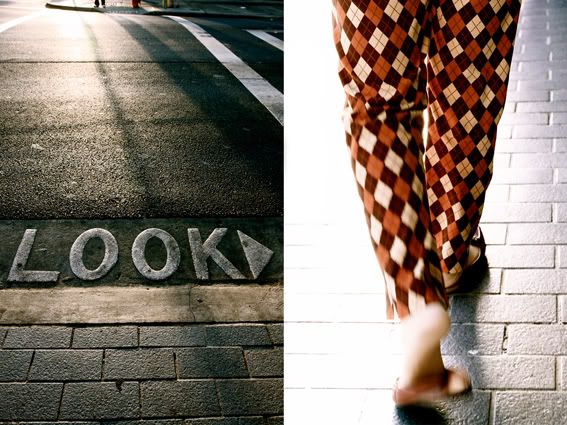 a loud pant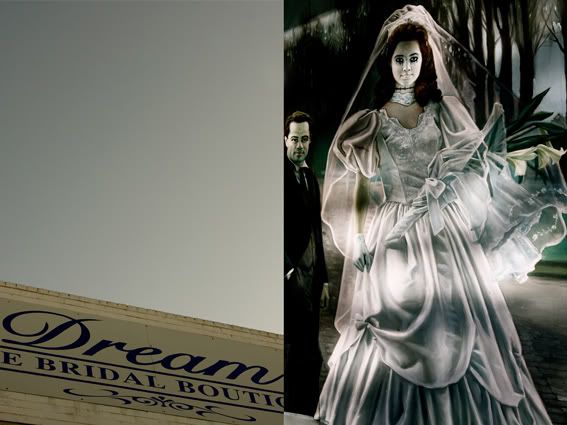 nightmare

Cabramatta, Part 5: Patterns and colours, because I like them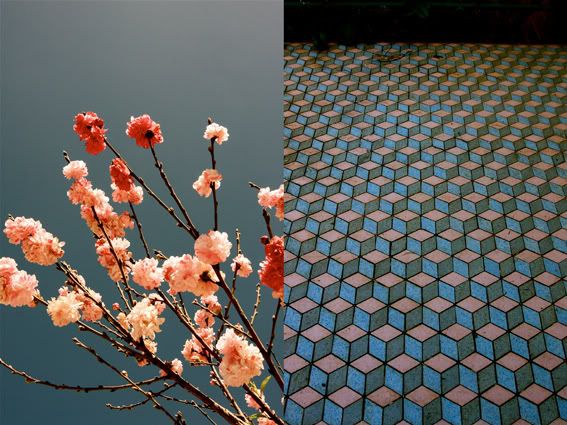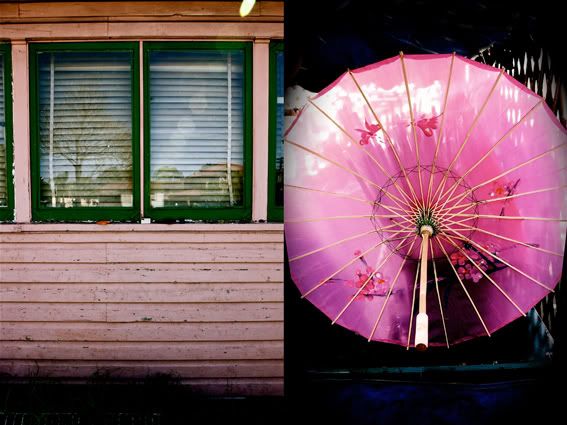 IV
Cabramatta, Part 6: The Italian barber
Slam bam in the middle of all this Asia I stumbled into Little Italy. Italian born Angelo, the barber
and owner of Paris Style Barber Shop, has been tending to the tresses of Cabra residents for 40
plus years.

You don't have to imagine what his shop was like all those years ago. It's exactly the same, like
it has been preserved in formaldehyde. From the black and white flooring and flock wallpaper, to
his amazing collection of 45s (records) and Italian Mickey Mouse 'Topolino' magazines, it's so old
Italy and so unexpected.

What has changed is the clientele, from mainly European way back when to mostly Asian nowadays.
Angelo charges $15 for a flat top but the nostalgic trip back in time is free.
Paris Style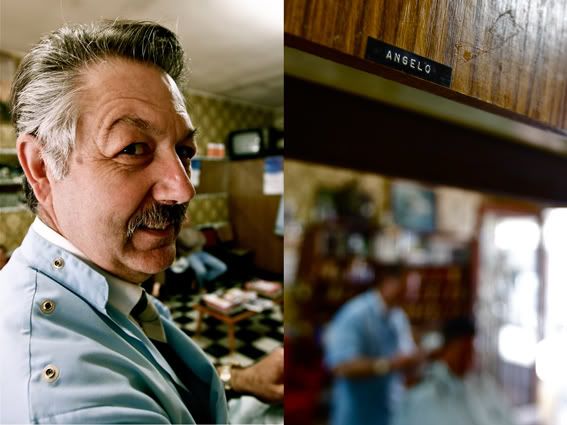 Angelo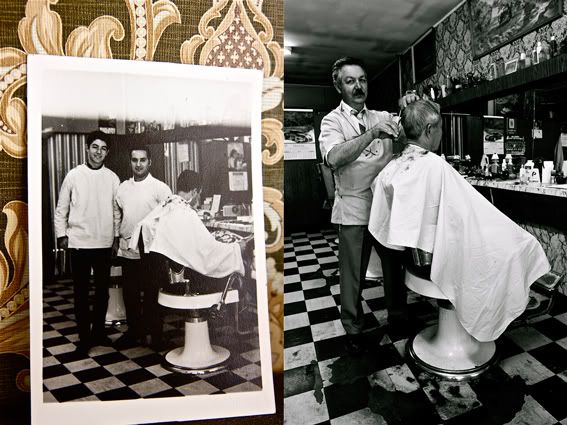 40 years on

(Angelo on the far left of the photo on the left, 40 years ago and today)
45s and magazines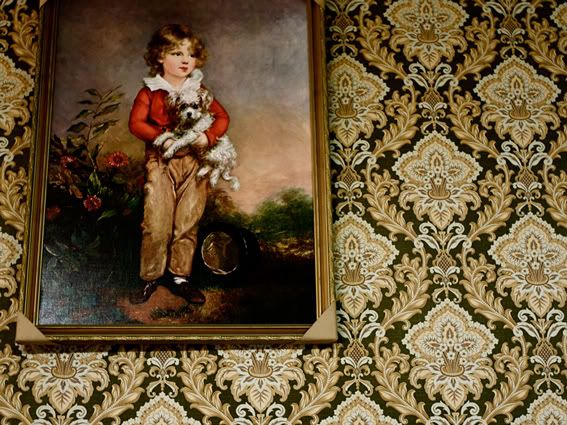 a boy and his dog

black and white

Did I find beauty? Yes, in the rich traditions and stories of survival, adaptation and integration.
In the pastel coloured fibros that beat the pants of their new brick neighbours towering over them.
In the aesthetically pleasing cuisine. And in Angelo's time capsule of a barber shop. Most definitely
in the barber shop.
Next week, the suburb of Eveleigh. See you then.