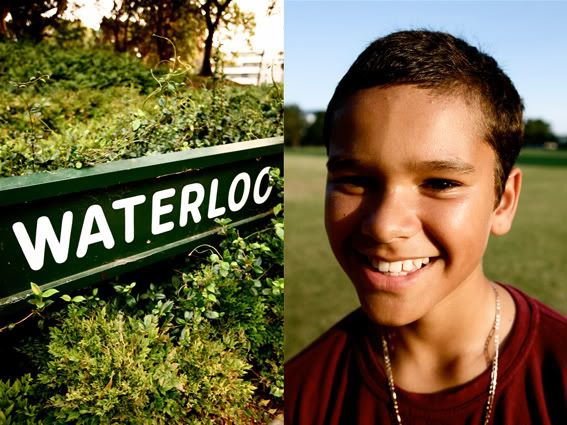 I found Redfern so captivating last week that I decided to stay in the area and visit neighboring suburb,
Waterloo. Two consequences of that decision. One, I have had a certain Abba song on high rotation in
my head all week, and two, my suspicion that this is one of the more interesting areas of Sydney has
been confirmed.
Why so interesting? Because it's so hard to pin down. Enormous public housing towers watch over swanky
cafe/art gallery patrons, who in turn can drink their lattes while observing busloads of Hillsong-ers
arrive at their church, just down the road from one of the highest concentrations of Aboriginal
people in Sydney. What exactly, I wondered, do the men sitting across in the Salvation Army centre
make of it all? In the southern end of the suburb there's a major oval, a skate park and on the site of
the old Waterloo Incinerator, a new 'mini-city' in the making, Green Square
.
Some history: Gadigal until 1788, Irish and English settlers worked in the many industries (brick, glass,
brewery, flour, paper) in the area during the 1800's, joined by Chinese market gardeners in the late
19th century, public housing estates built in the second half of the 20th century. Today, it's an edgy mix
of industrial, trendy retail, and residential (towers and terraces).

Oh, and it was named after the Battle of Waterloo of 1815 (I just find that so weird. An area that
was and still is so 'Aboriginal', named after a war in Belgium, involving the British, their mates and
a small French man.)


Part 1: Aboriginal Australia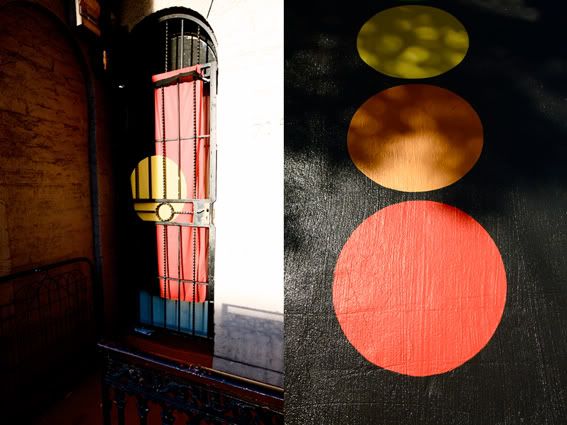 many suns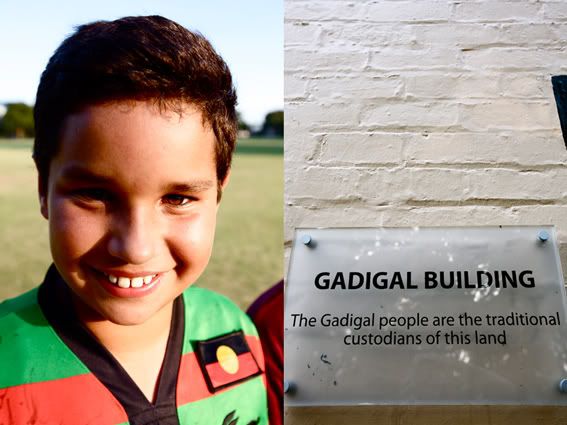 in black and white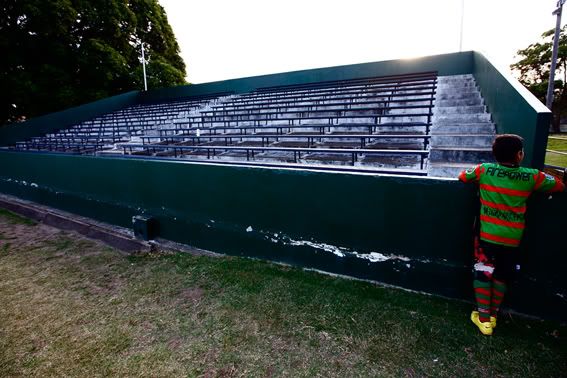 his colours
on the oval
(Eileen Napaltjarri, 'untitled 2008', Utopia Art Sydney)
kicking goals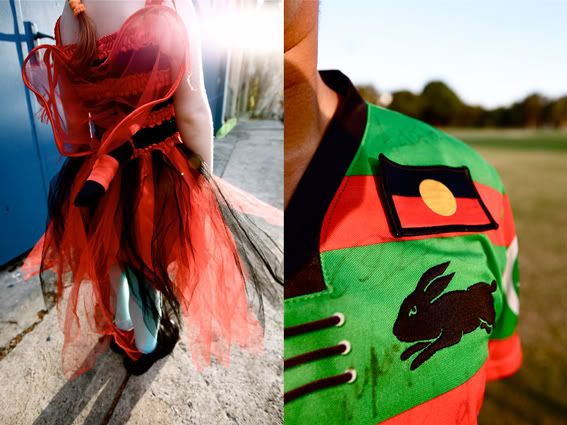 the bee and the rabbit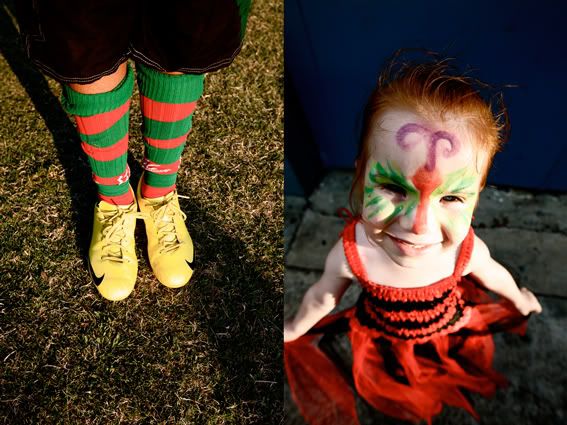 stripes
Part 2: Skate Park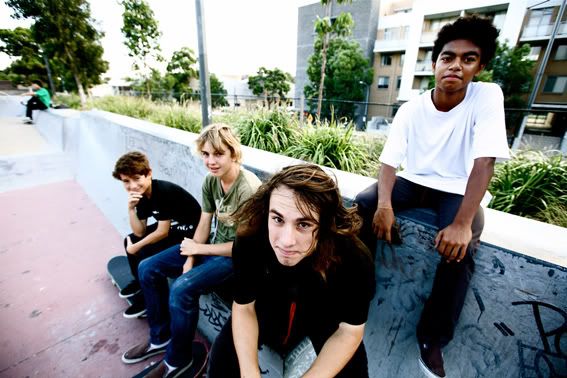 having a break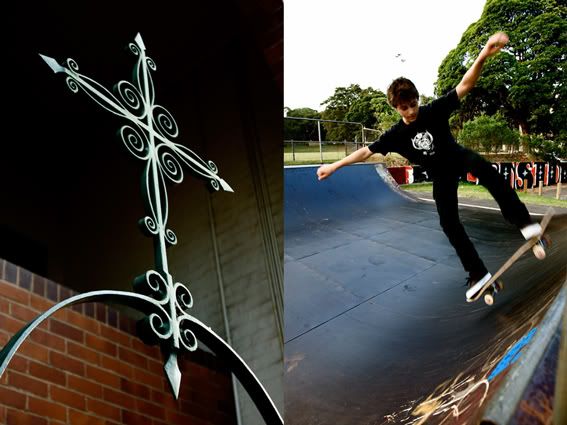 it's a religion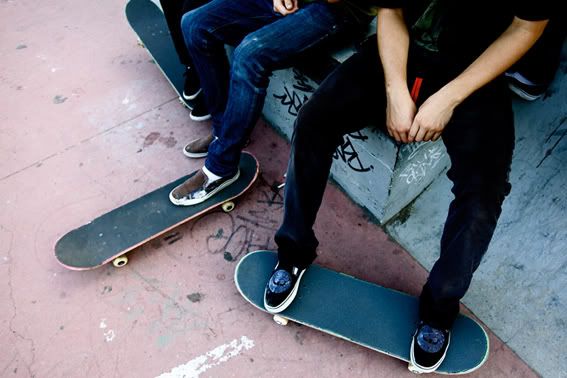 their wheels
lady
Part 3: Those girls again

I ran into the gorgeous girls I met last week in Redfern. Turns out they actually live and go to school
in Waterloo. They were playing on a structure that I've admired a thousand times while driving
through Waterloo. What I'd always thought was a bus shelter is actually a place to play chess -
or, as the girls see it, a climbing frame.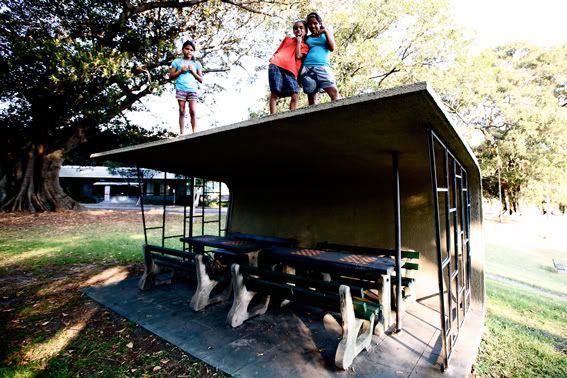 'wanna take our pictures AGAIN?'
why play chess when you can climb?
(Teora)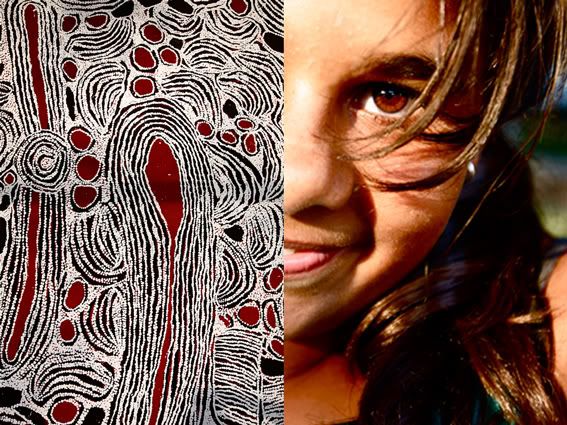 brown eyed girl
(
Eileen Napaltjarri, Utopia Art Sydney, and
Christine)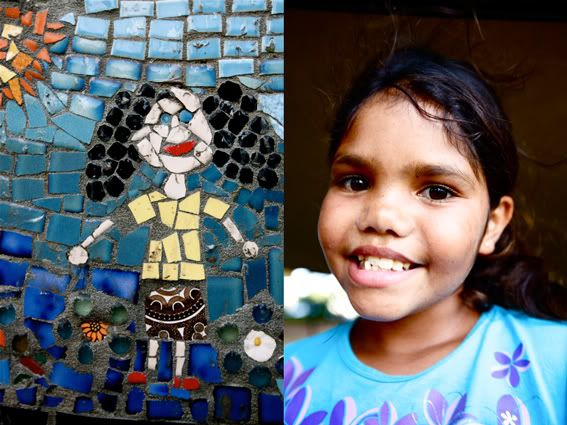 flower girl
(Kim)
A note about the image above. The image on the left-hand side is a mosaic done
by a partnership between South Sydney City Council, the Factory Community
Centre, local residents and children and community artists Angela Yeend, Marily
Cintra and Malcolm Cooke.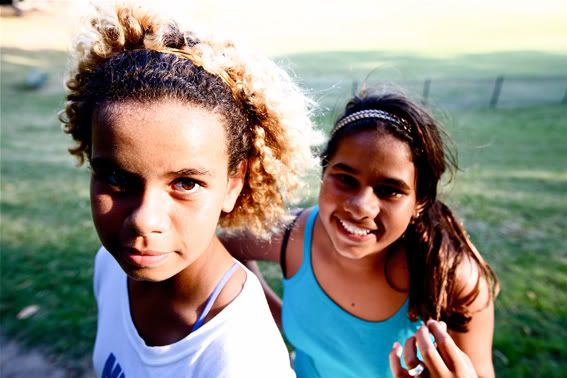 sun girls
(Saysha and Christine)
Part 4: Art and cafe culture

Turn right past the public housing towers, keep going past the Salvation Army Centre, turn left when
you see the big 'Jesus' sign at the Hillsong church and you suddenly enter another world, one filled
with hip cafes and well-groomed people wandering around art galleries - Danks Street. One of the
galleries, however, isn't entirely divorced from its surrounds, exhibiting work by Aboriginal artist,
Eileen Napaltjarri.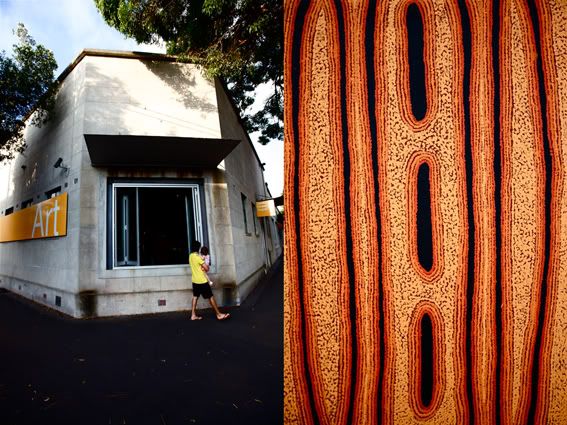 it's art baby :: 1
(Eileen Napaltjarri, 'untitled 2010', Utopia Art Sydney)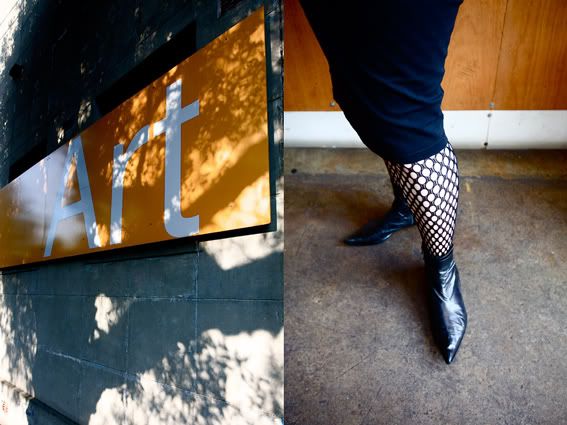 it's art baby :: 2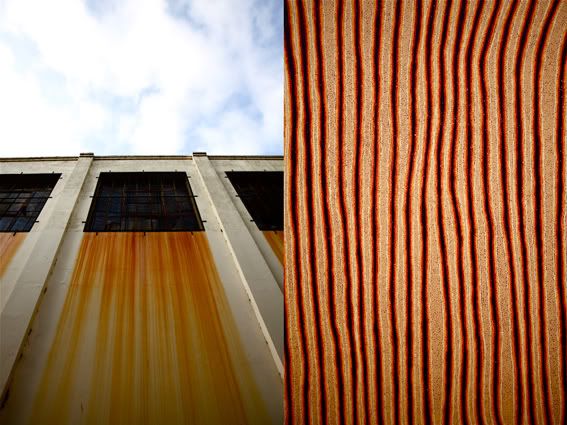 it's art baby :: 3
(Eileen Napaltjarri, 'untitled 2008', Utopia Art Sydney)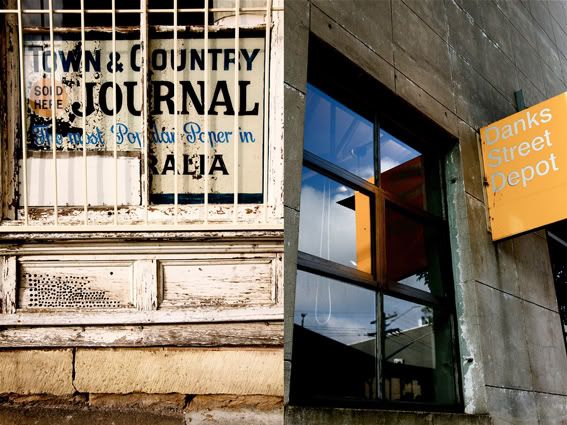 retail, old and new
paper town :: 1
(Thurle Wright, 'A history of England 2010', Brenda May Gallery)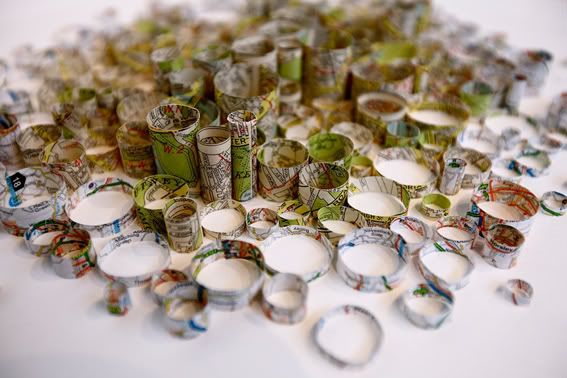 paper town
:: 2

(Thurle Wright, 'A history of England 2010', Brenda May Gallery)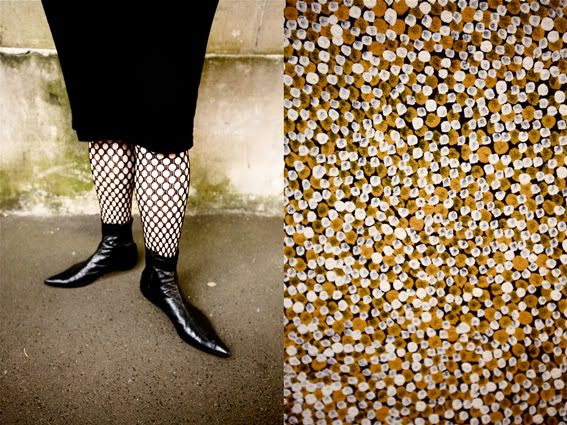 it's art baby :: 4
(Eileen Napaltjarri, 'untitled 2008', Utopia Art Sydney)
walk on by
Part 5: Again!

Checking out a local pub by the name of George, I ran into those girls again, walking past on their
way home. I think at this point they must have thought I was stalking them.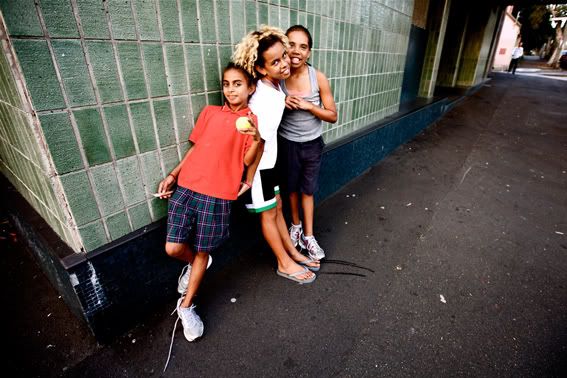 'come on, we've gotta go'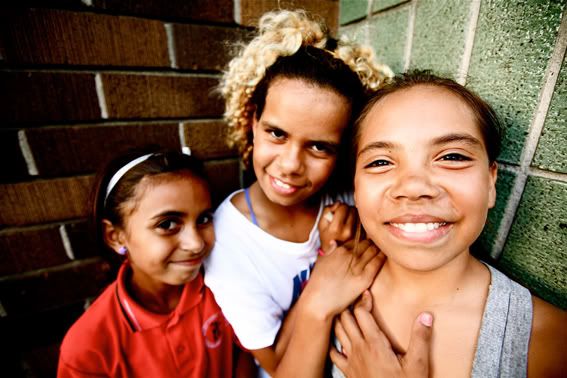 'last one okay!'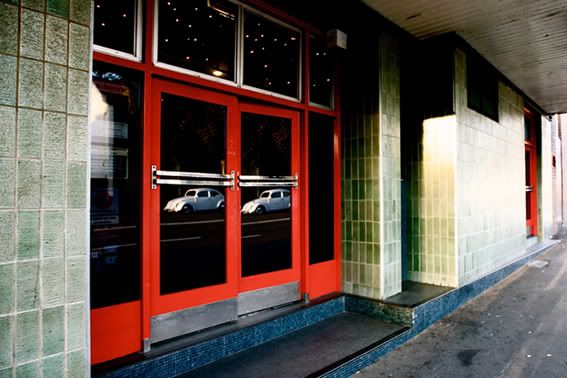 seeing double after the pub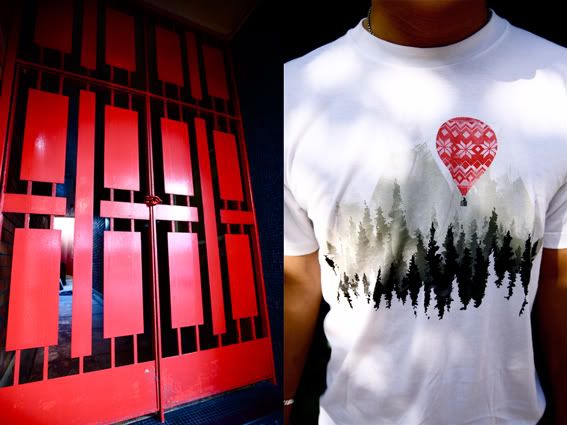 all locked up vs free as a balloon
Part 6: The AGM (Australian Glass Manufacturers) Building

This is another building I've long admired but never got out of my car to focus on. It's 1940s
'Inter-War
Functionalist style' with an art deco tower. Once a glass factory, now a storage facility (in case you
couldn't guess - I know they need to put their names up big but sheez, how to spoil the look of a great
old building).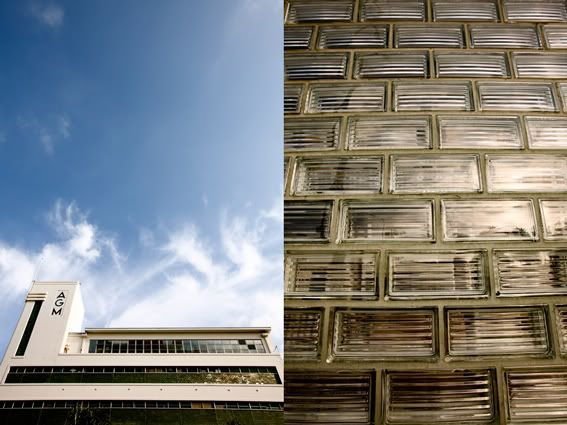 walls of glass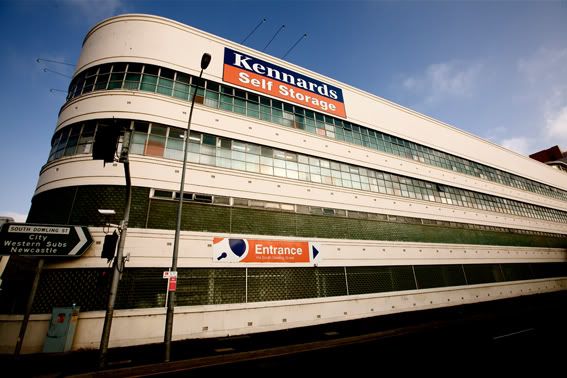 look at those lines :: 1
look at those lines :: 2
Part 7: A selection of other sights worth stopping the car for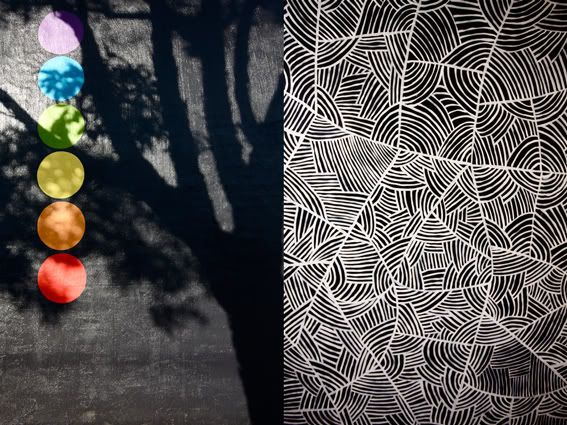 lanterns and loops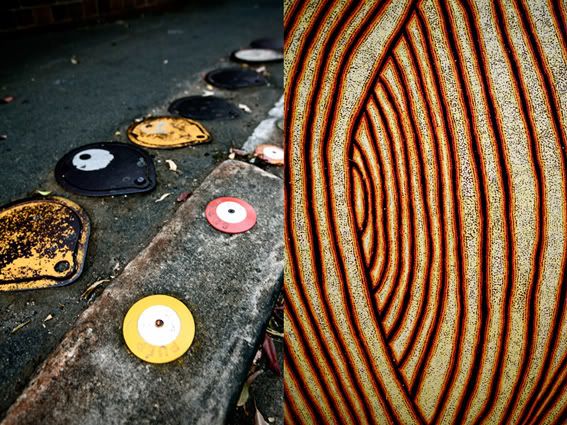 fuel
(Eileen Napaltjarri, 'untitled 2006', Utopia Art Sydney)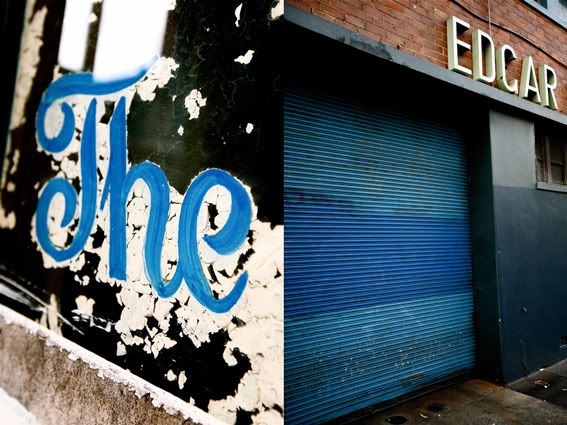 nice type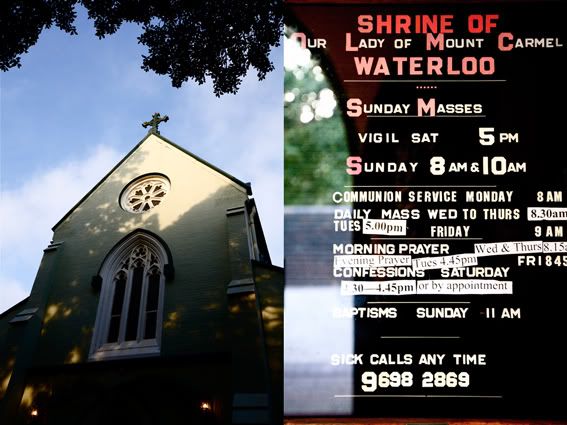 a famous church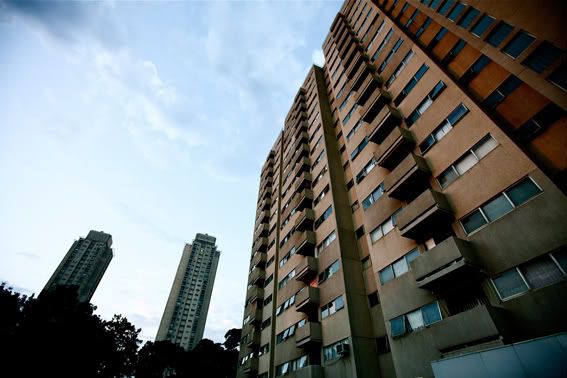 the towers that tower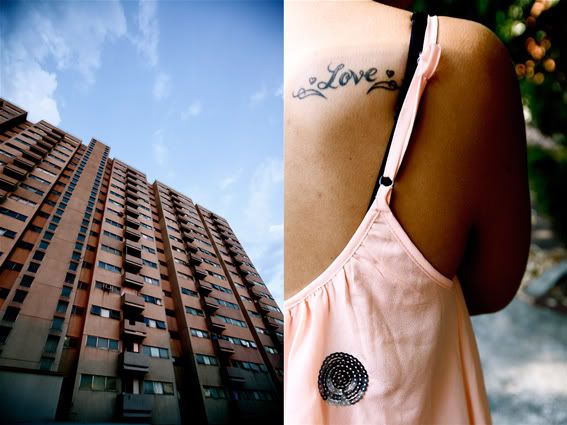 or hate 'em?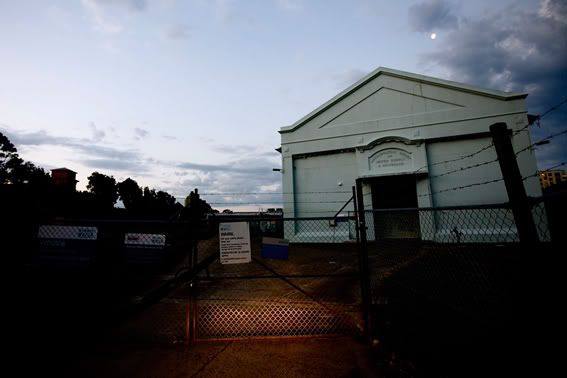 an unknown future
Beauty? For a former swamp, Waterloo's got a lot to catch your eye. The old weathered stuff that
sits happily decaying alongside the new. Some great old buildings. And those kids. Hope I run into
them again some time.
Happy Easter and see you next week.