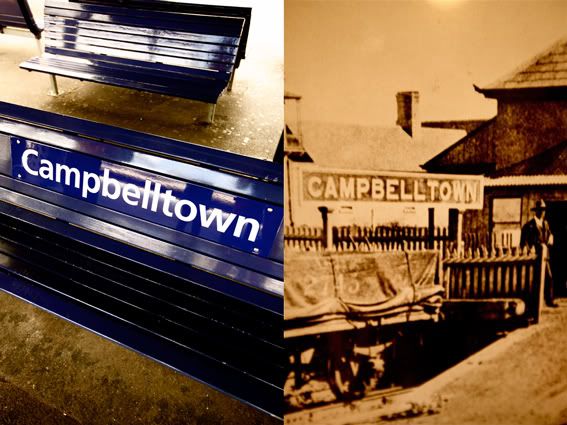 Maths isn't my strong point but if I'm not mistaken this post marks the half way point of 52 Suburbs.
26 down, 26 to go. To mark the occasion my car threw a little tantie and refused to move an inch
let alone the 51 km required to reach this week's suburb, Campbelltown.
Instead of cursing the wreck-I-call-my-car, I found it quite amusing to ring up NRMA roadside
assistance and say, "I have a flat battery." I half expected the woman to say, "Good god woman,
not again!".
A couple of jumper leads later and I was back in business, all set for my journey to one of the
furthest suburbs visited so far on 52 Suburbs. (In reality, 51 km isn't that far. But it seems further
than it is because for much of it you're screaming along a major highway in a 110 km zone, pedal
to the metal.)
When I learned that only 30 years ago this far away place was a big country town, the distance
from the city made more sense.
Which leads me to this - it is very hard to imagine a Campbelltown with wide, charming streets
and rolling hills on the horizon. There is now an enormous mall and for the most part the lovely
old buildings are gone. But. On either end of the pretty ordinary main strip, a handful of original
beauties remain - focus only on those and you can almost hear the clickety-clack of horses and
smell the country air. Aside from the old, there are also a few more recent arrivals that enliven
the place no end.
But first, some history. The Tharawal people were there for zillions of years. Then in 1820 British
Governor Macquarie established a town and named it after his wife, Elizabeth Campbell. Campbelltown
spent most of the 20th century as a big country town until it was designated a centre for massive
population and residential growth. Now a multicultural mix with a mall - and thankfully a handful
of surprises...
Part 1: History in pictures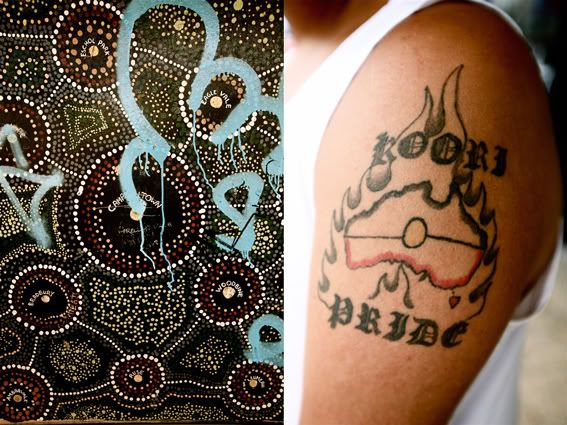 long long-time residents
the first boat people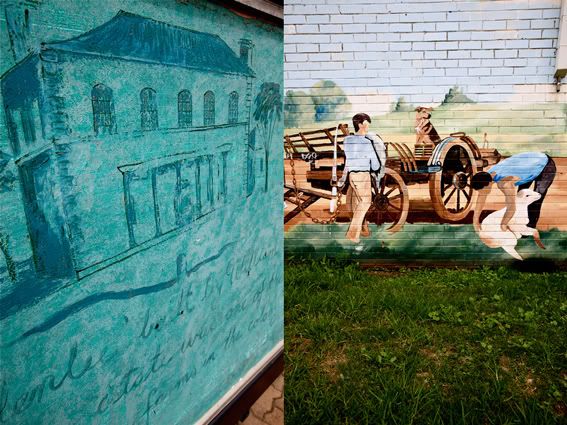 built on the sheep's back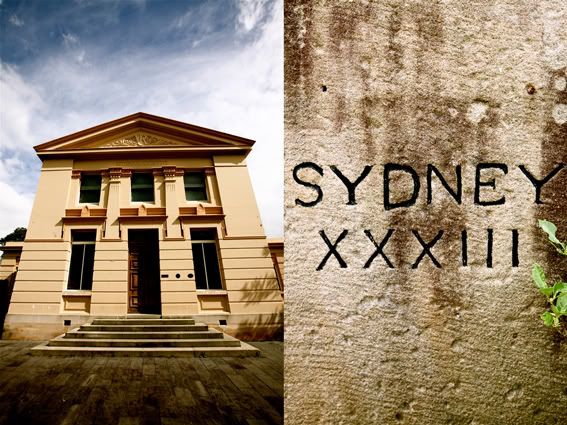 33 miles from the city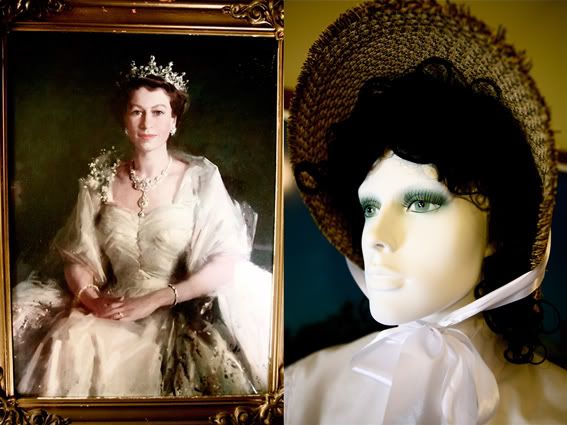 both Elizabeths, both considered royalty in Campbelltown
(Queen Elizabeth II and Elizabeth Campbell)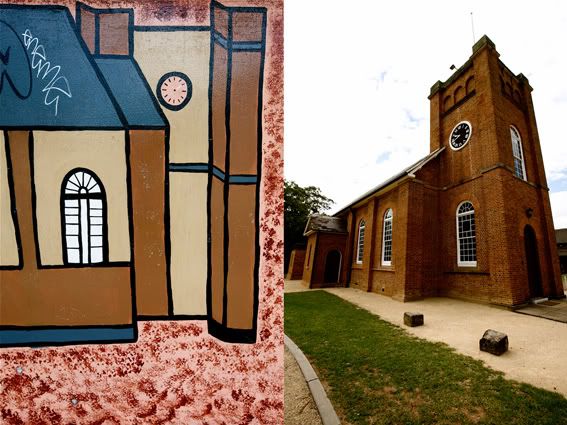 St. Peters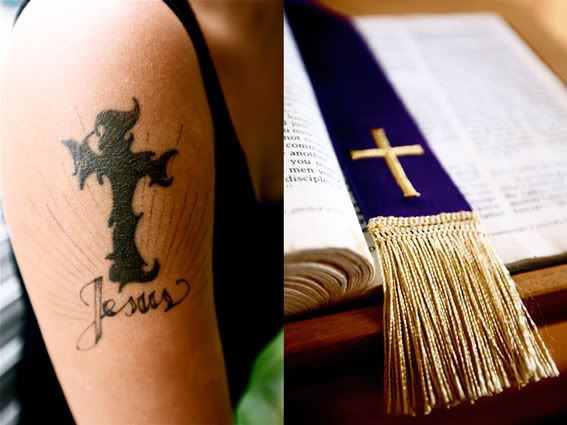 religion makes its mark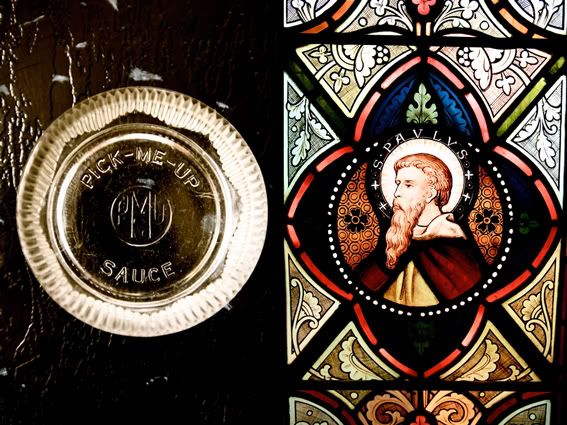 he looks in need of a little pick me up
all god's children
Part 2: Surprise No 1 - the Arts Centre and the Japanese Gardens & Teahouse
Located just south of
the city centre - and yet
a million miles from it. These striking creations
are just not what you expect to find after wandering down a main street that feels very unloved.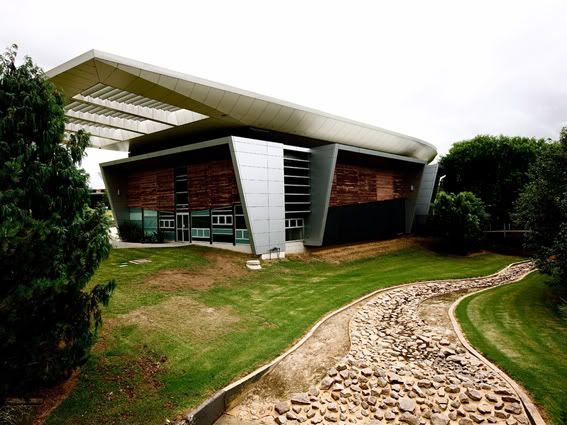 where the river runs dry
(Campbelltown Arts Centre)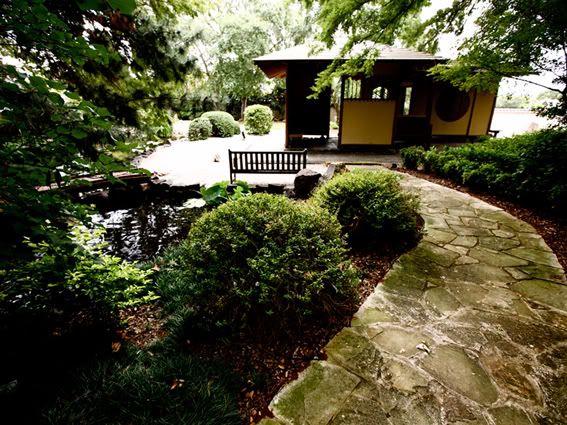 a gift from Koshigaya
(Campbelltown's sister city in Japan)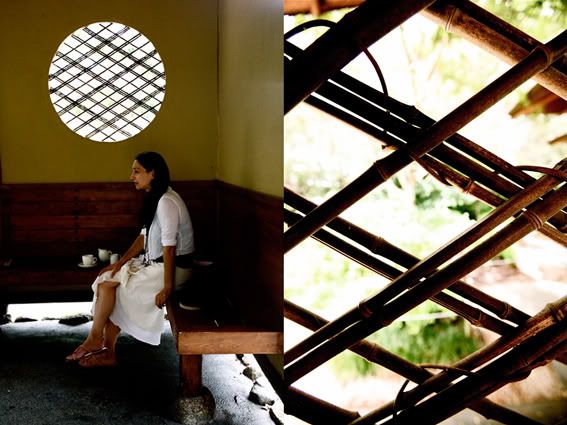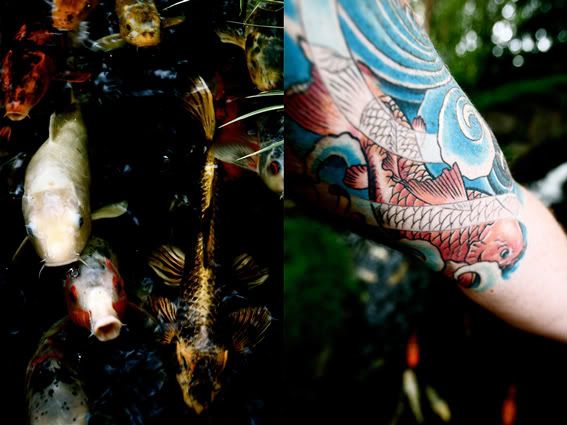 what are the odds? :: 1
(I met Neil, man of Japanese Koi tattoos, looking at the Koi)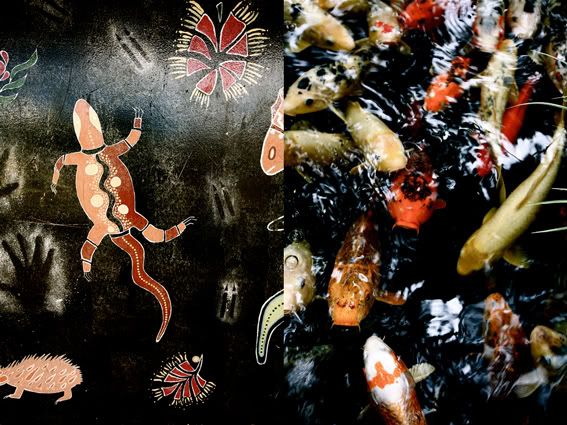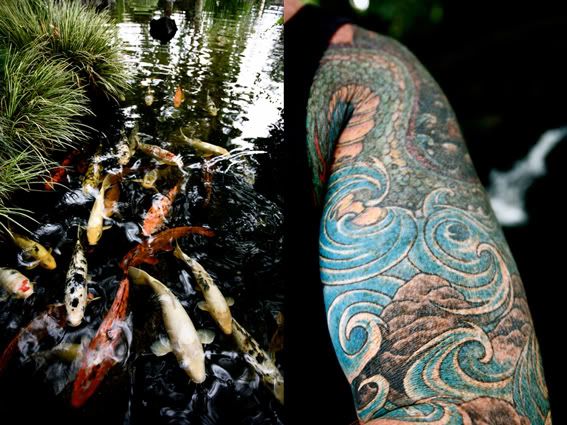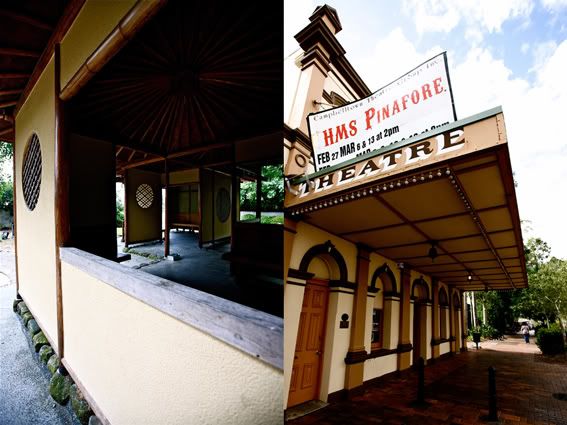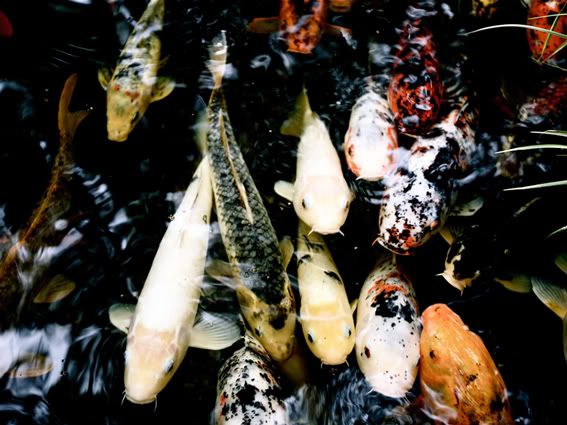 my, what big teeth you have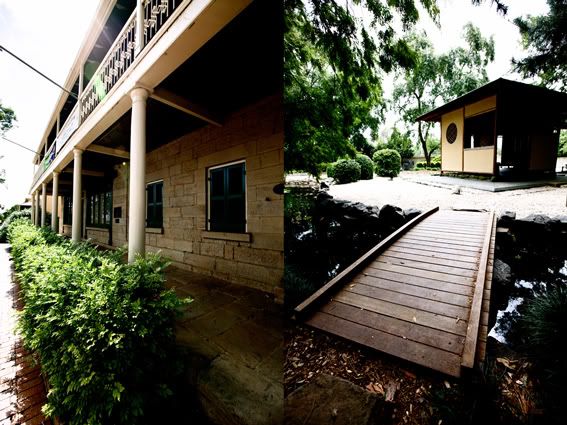 both from the olden days
in the Sculpture Garden :: 1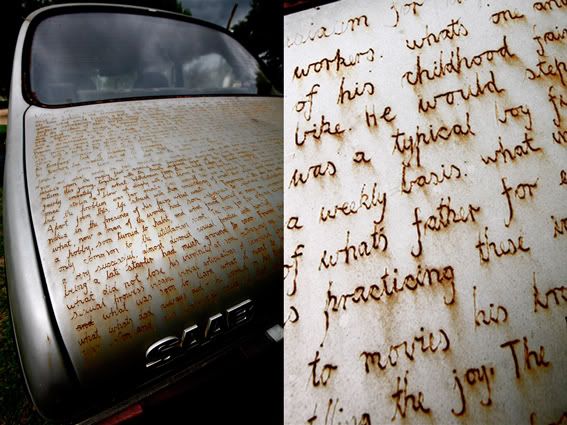 in the Sculpture Garden :: 2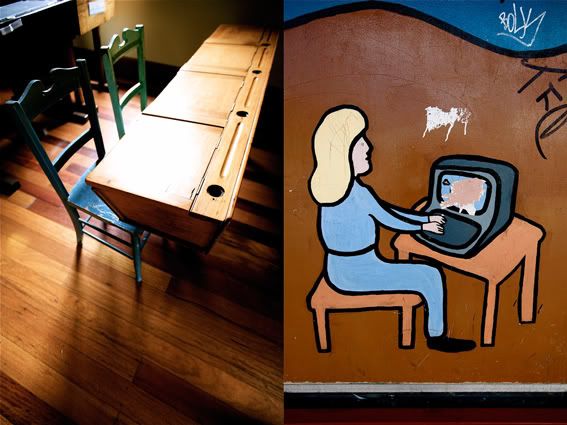 school, then and now :: 1
school, then and now :: 2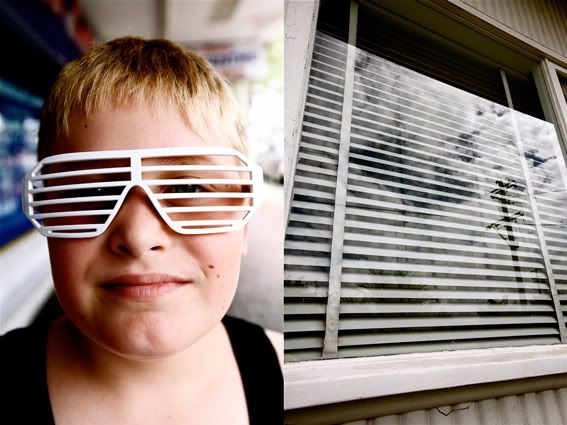 South Africa coordinates, far from Campbelltown, 34°03′54″S 150°48′51″E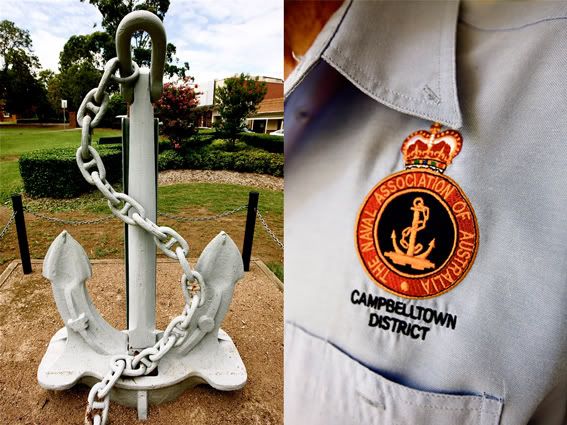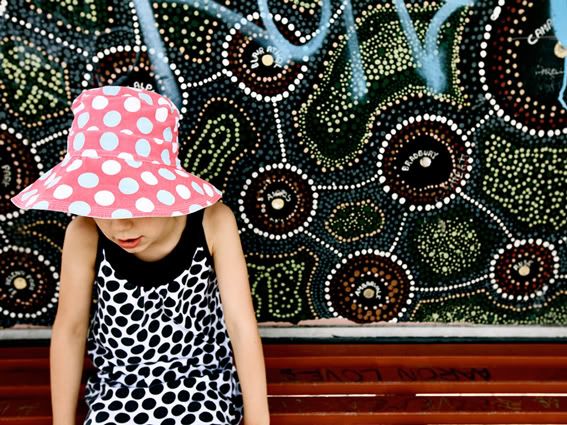 Part 4: Place of roses - and other flora
Elizabeth Campbell was mad about Irises and as a result the suburb is full of them - when in season.
There also seems to be an abundance of roses as well as some fetching native numbers.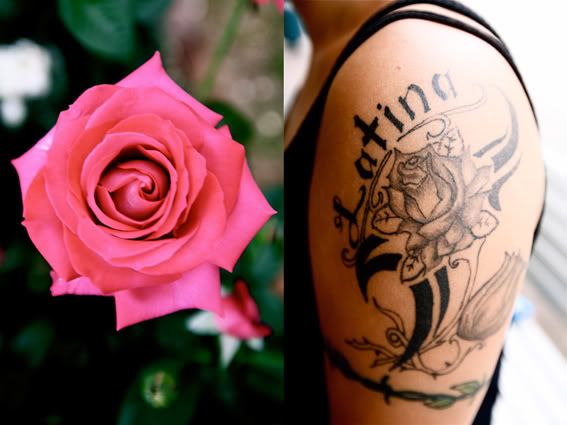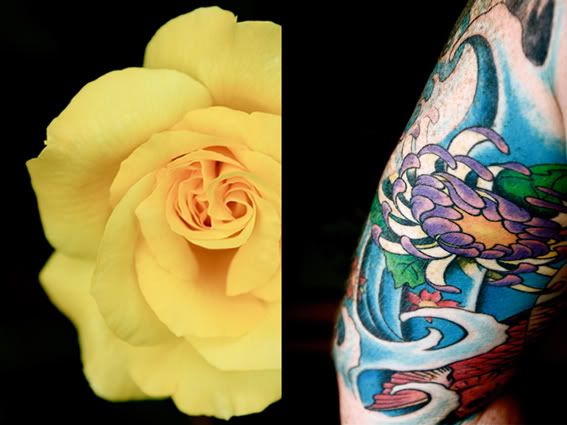 the rose and the Japanese chrysanthemum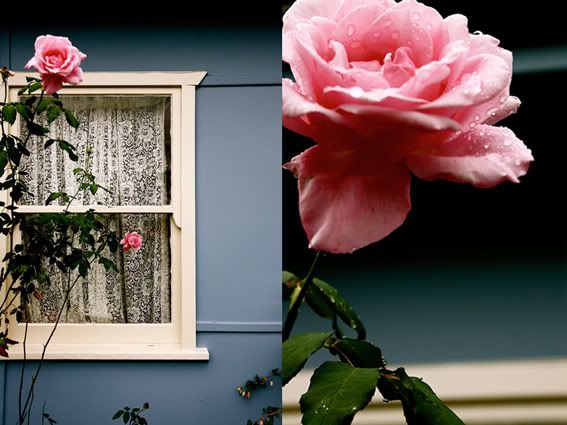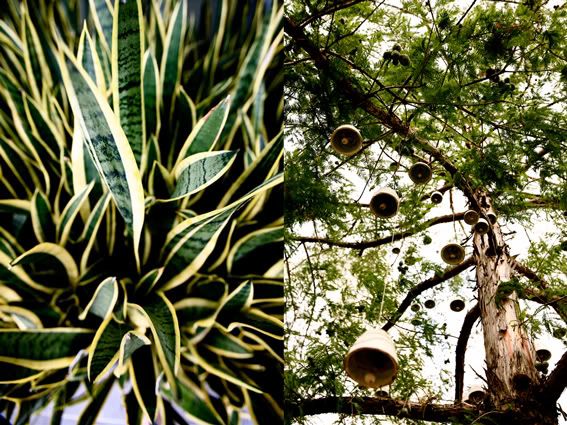 Part 5: Surprise No 2 - Kerri's corner of Campbelltown
I did a double-take when I walked past
Kerri Baxter's
Cafe le Chat. Kerri grew up in Campbelltown
and then spent many years living elsewhere. When she returned to the area to live she couldn't
find a cafe to call home - so she started her own.
I had coffee - and then I had a reading from one of the clairvoyants Kerri organises to visit the cafe.
All I'll say is that Margaret is a scarily accurate woman and should you be in need of another
'perspective', I recommend her.
I wasn't around on Saturday to see the live jazz show at the cafe but I imagine it fills the street
with vibrancy and much needed life.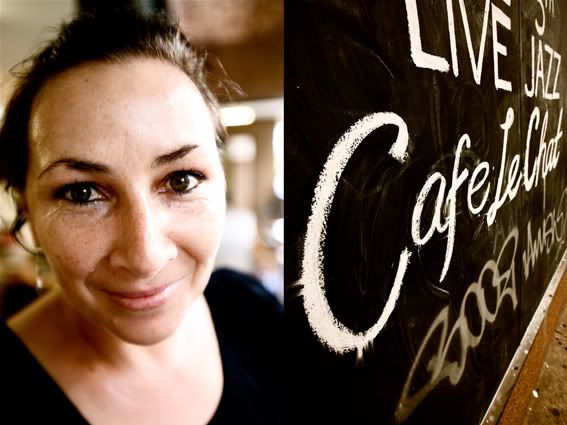 create your own fun
(Kerri)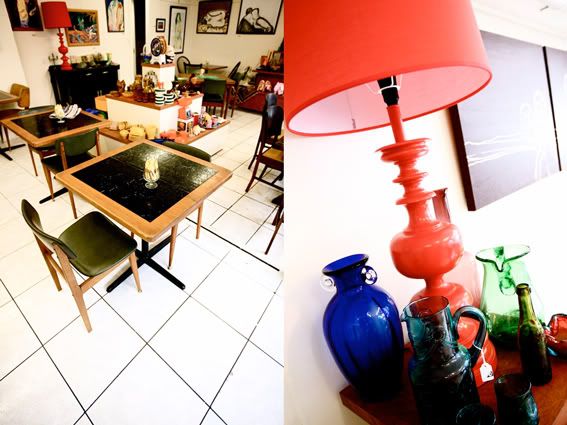 a refreshing breath of city air
i like it a lot
("I like it" image from Campbelltown Arts Centre)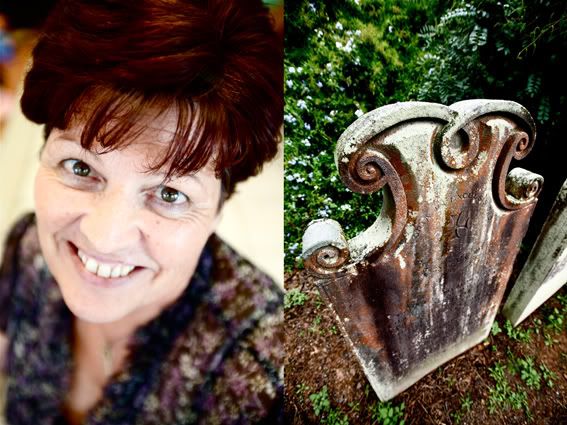 Margaret's in touch with the other side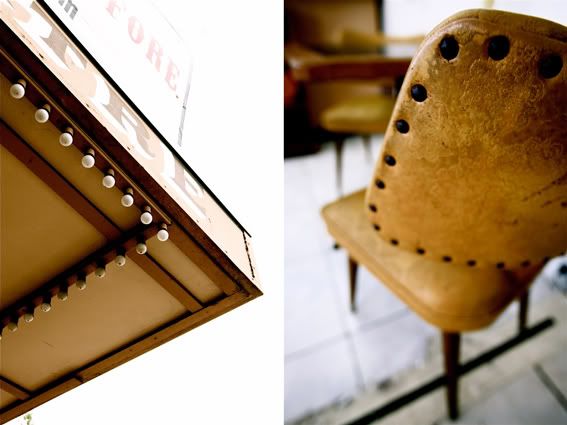 Part 6: Surprise
No 3 - a blue tree
Actually in Mount Annan Botanic Garden, about 10 minutes drive from Campbelltown. You drive
around past fields of green, green, green and then all of a sudden - a blue tree.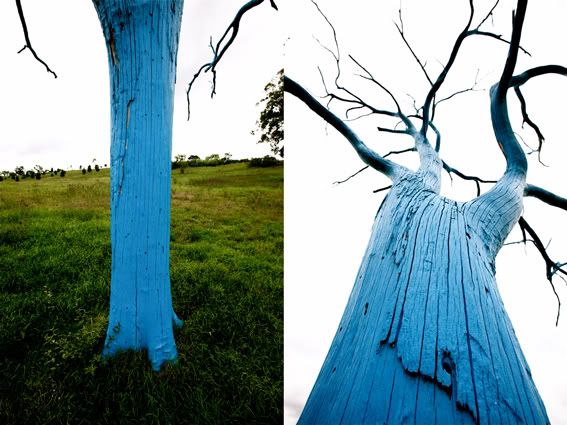 Part 7: Surprise
No 4 - a lone white house
A little while ago a 52 Suburbs follower asked me if I was going to visit one of the suburbs I mentioned
in my very first post - Blair Athol. As it's just around the corner from Campbelltown I thought I'd take a
look. Well. Blair Athol used to be a green hill - it is now a 'new suburb' covered from top to toe with
McMansions. However, there remains amongst the blond-brick, double-garaged, triple-bathroomed
homes, a single survivor of a former age (1879) - a house aptly named Blair Athol.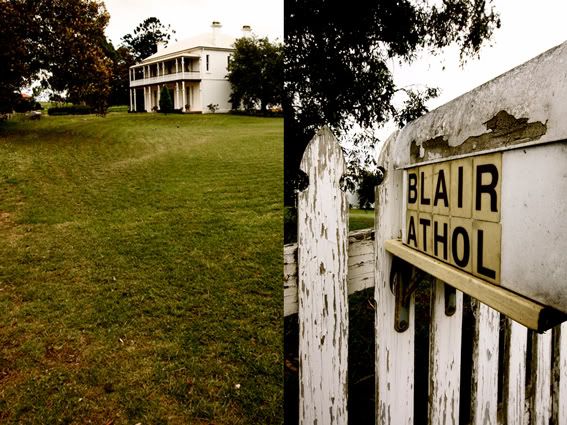 one of these things is not like the others
Part 8: Speaking of survivors...
On a hill
looking over Campbelltown's older residential area I stumbled on the oldest surviving
Catholic church in Australia, St. John the Evangelist Church, and its neighbouring graveyard.
Why I love spooky old places when I detest spooky horror films I do not know - but I do.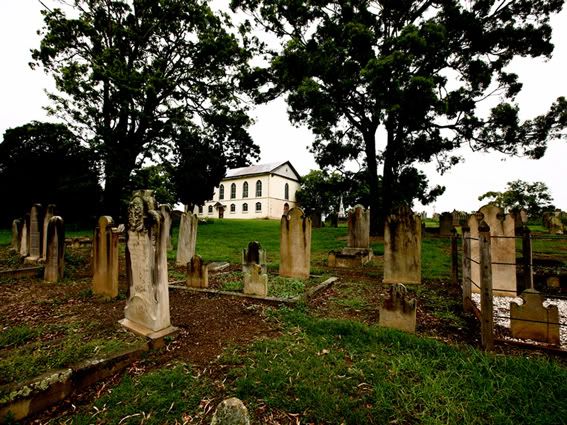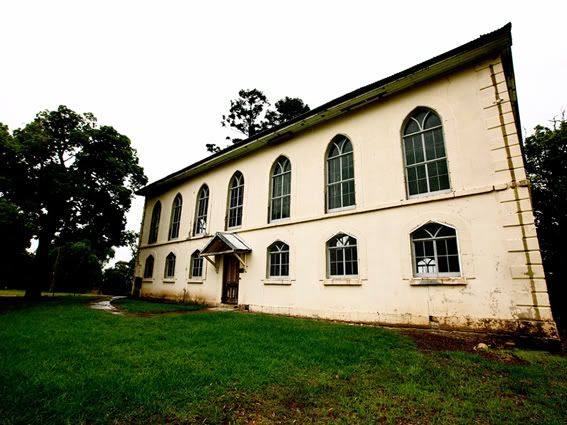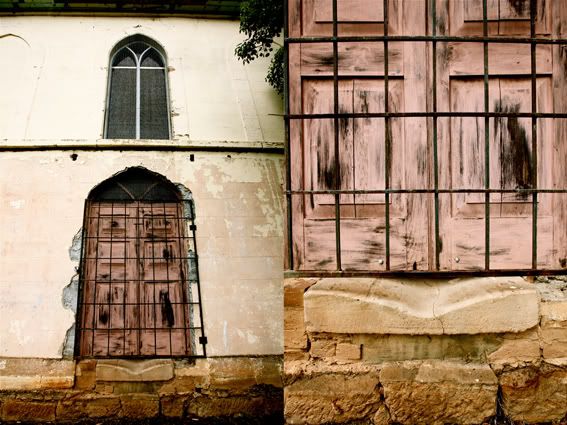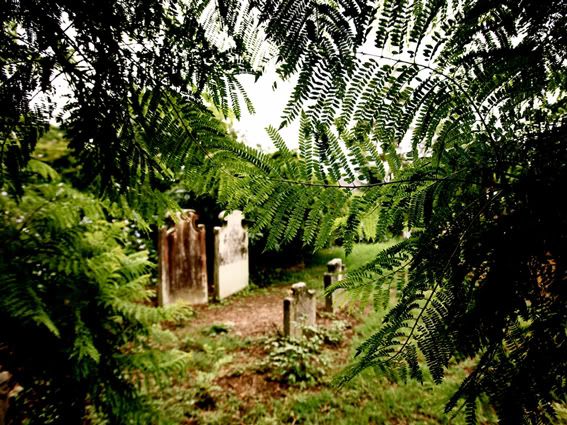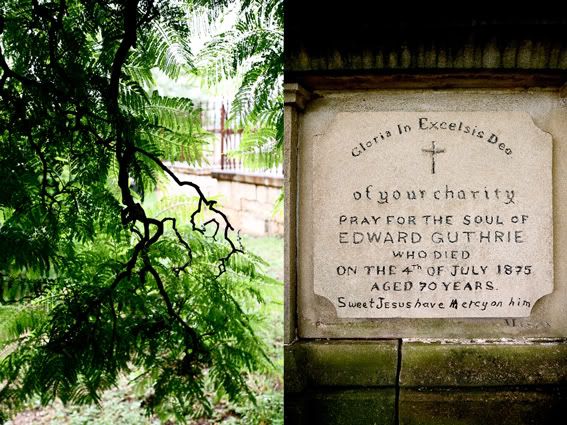 Beauty? Long-time locals told me that present day Camden, a suburb a little further west, reminds
them of the Campbelltown from 30 years ago. Intrigued, I drove over. What I found were the wide
streets and charming streetscape you wish still existed in Campbelltown. But at least there's a handful
of lovely old still in Campbelltown and a few striking new - and a cafe-curios-jazz venue to liven the
place up.

See you next week.
You might like to visit:
Campbelltown Arts Centre and Japanese Gardens & Teahouse, Art Gallery Road,
Campbelltown
Cafe le Chat, 2-3/143 Queen Street, Campbelltown
Mount Annan Botanic Gardens, Mount Annan Drive, Mount Annan