Last week I suggested we might head north. So much for that. Pouring over a map of the suburbs, trying
to decide where exactly north I was going to take you, I started thinking about the bits of Sydney that
have been refashioned and given a second lease of life.
Mid-pour, I was gripped with a sudden urge to visit one of the city's most inspiring rebirths - Ballast Point
Park. Before I knew it, I was in the car driving west to Balmain (the neighbouring suburb to Birchgrove
where the park is actually located).
A couple of things. One, I have been to Ballast Point Park before - and Balmain for that matter.
But Ballast Point is so amazing, I really wanted to share it with you. Secondly, I should warn you that
there are images in this post that look alarmingly similar to those you may find on ... postcards.
And as you know, cliched postcard images are not what 52 Suburbs is about. But as soon as I started
snapping away, I realised it was going to be nigh impossible - silly even - to leave out shots of the
harbour, and its world famous bridge - Balmain is surrounded by water and right next door to the
landmarks Sydney is most well-known for. And although I love the small suburban stuff that no tourist
would probably think to look at, I have to say the big stuff ain't half bad either.
Balmain's past in 25 words or less: It was Eora Country before British surgeon Dr William Balmain
was handed the place. Sub-divided in the 1840s. Became very industrial around that time with a
large working-class living in tiny cottages and working in shipbuilding, boilermaking or Mort's Dock
and Engineering Company. Later produced railway and mining equipment - and in 1891, the Australian
Labour Party.
Fast forward to the late 20th century when it was known for its slightly alternative population,
with plenty of pubs, bands and markets. And now? Less herbal and more mainstream. But the housing
commission blocks remain as do the tiny workers cottages. It's just their price-tags that have grown
enormous...
Part 1: From green to green - Ballast Point comes full circle
For most of its history, Ballast Point was a green headland occupied by the Eora. After the British arrived
great chunks of the sandstone landscape were removed
to act as ballast for empty ships returning home.
In 1864, a British family built their home on the headland and in 1928, Caltex followed suit, building massive
structures to process and store oil-related products.
Finally in 2009, after 70 plus years as an industrial site and decades of struggle by the local community,
Ballast Point was returned to the public as a park. Hence its aboriginal name, Walama, meaning
'to return'.

But this is no ordinary park. It respects its "rich layers of history" by incorporating much of its physical
past - fragments of the family's home as well as some of the tanks and parts of the massive walls from
the Caltex period. Aside from native plantings, it's also green in its use of recycled materials,
from the orange seatbelt 'shade cloths' to the walls made of recycled rubble.
Architects: mcgregor + coxall. Landscape architects: Context, Anton James Design and CAB Consulting.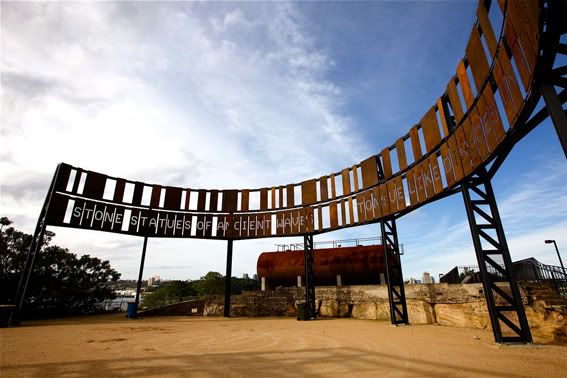 poetry on Tank 101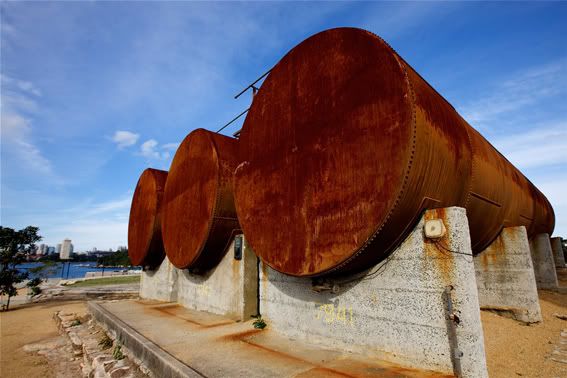 memories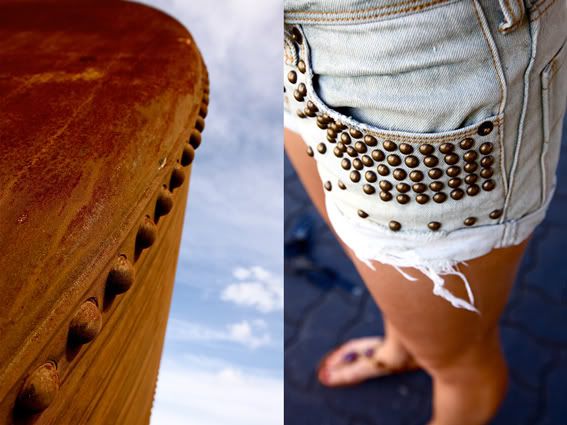 both have been adapted
of the Eora people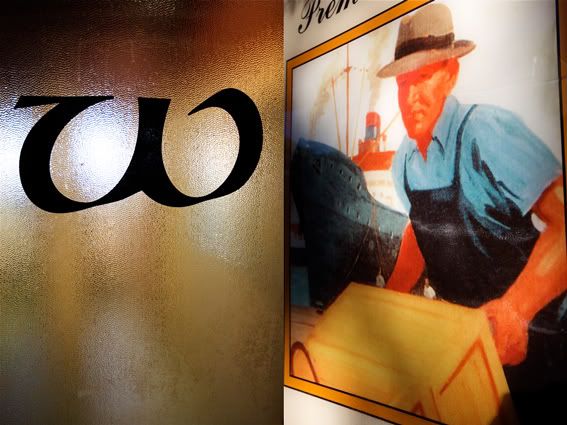 w is for working-class way back when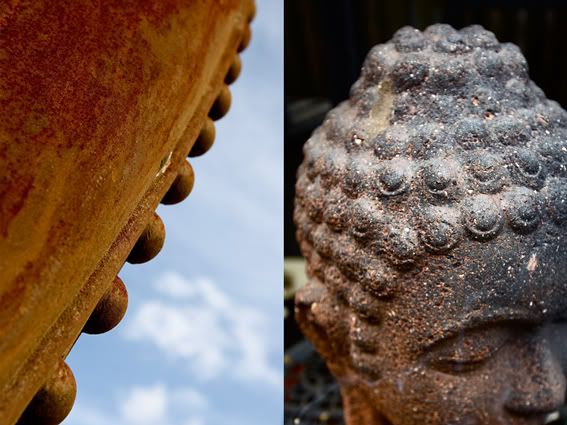 the afterlife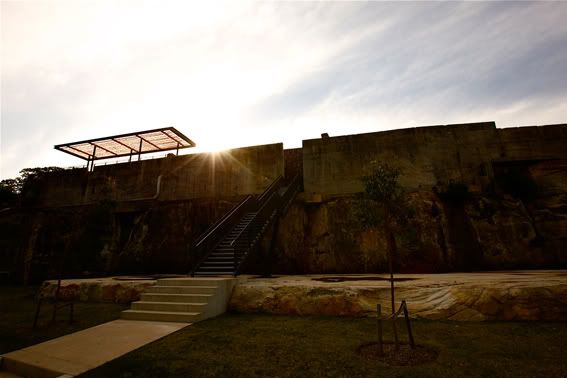 a park unlike any other
lookalikes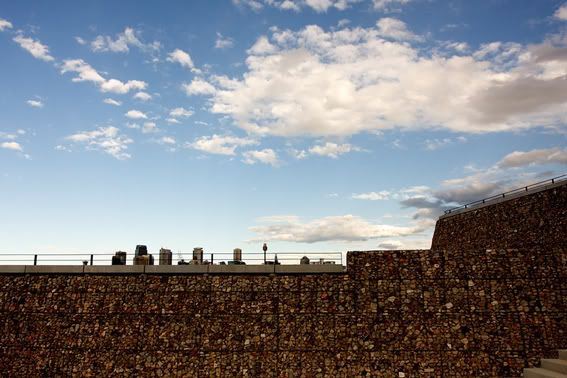 a city built on rubble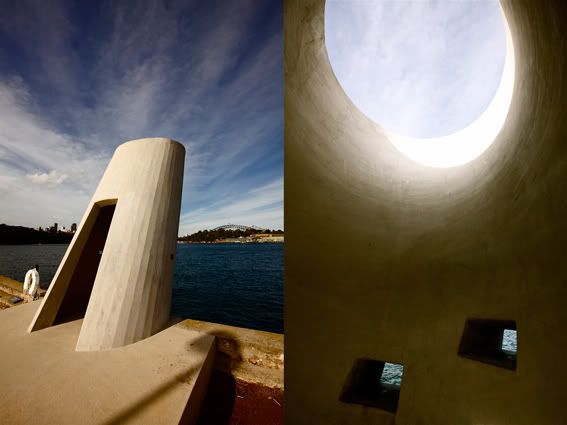 on the edge
('Delicate Balance', Robyn Backen)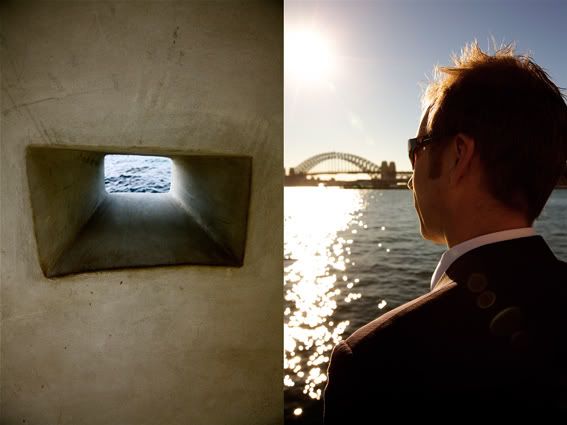 framed and unframed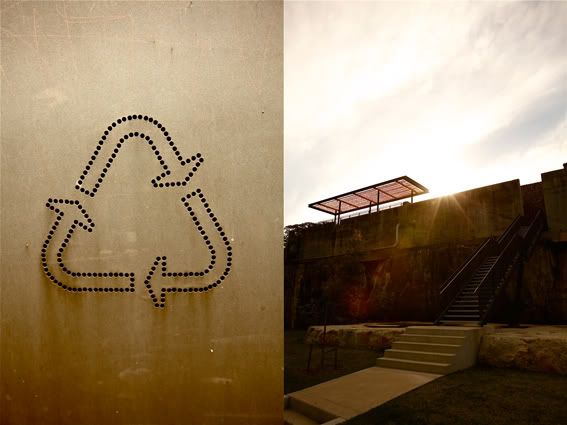 recycled, from industrial space to open space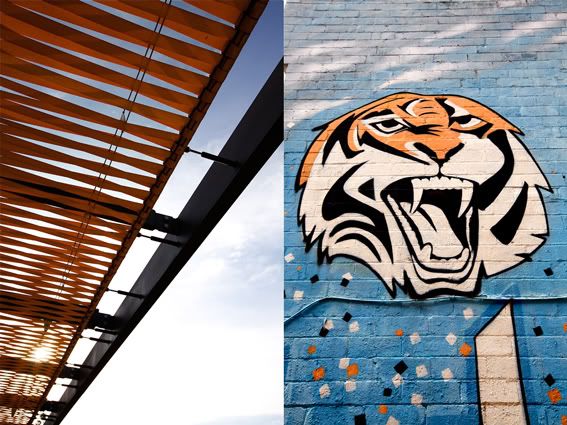 orange shade structure pays homage to the Wests Tigers footie team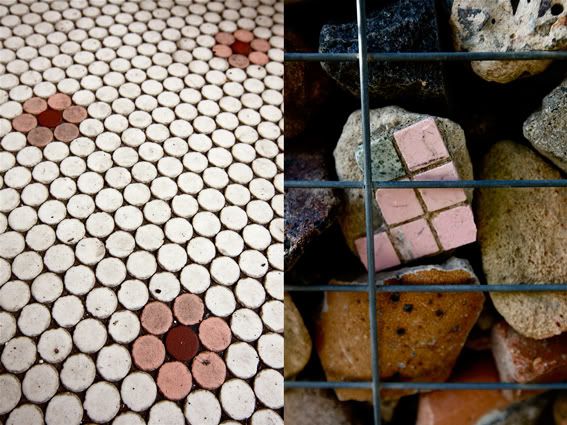 don't forget to recycle your tiles
shadow walking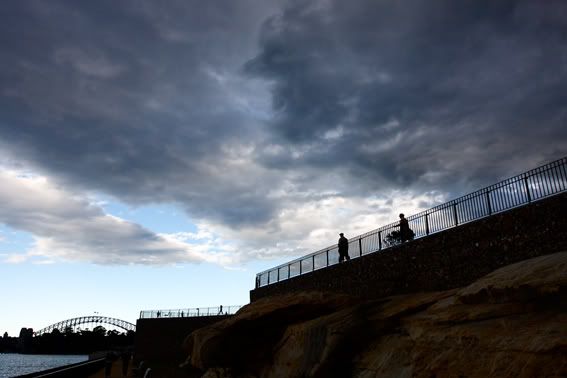 on the bridge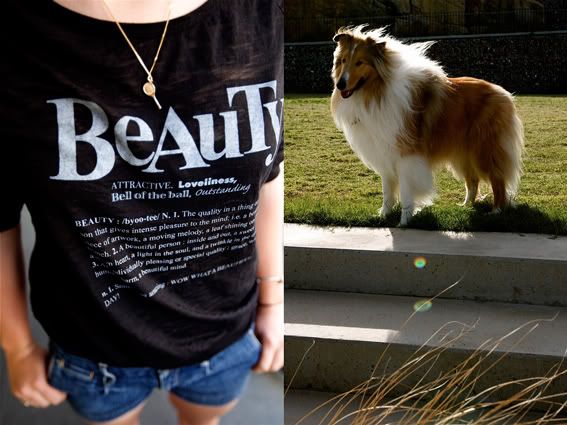 beauty and the (beautiful) beast
i wish there were more parks like this one
Part 2: A morning ferry ride

I hopped on at West Balmain and hopped off two stops later at East Balmain. Note to self - go on more
ferry rides.

By the way, for the most part I couldn't bring myself to do the usual diptych, two shots side by side
thing, here - these images need all the width they can get. And what, too much coathanger?
It may be the only time you see it on 52 Suburbs so just go with it.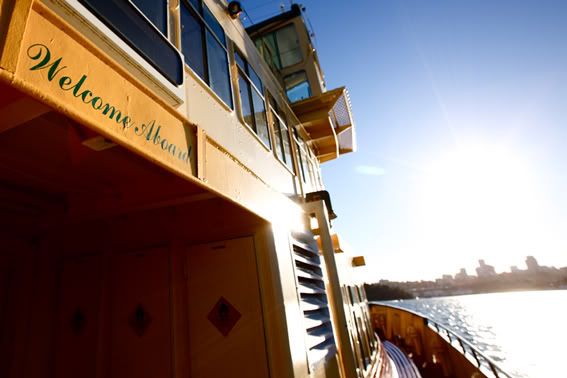 a warm welcome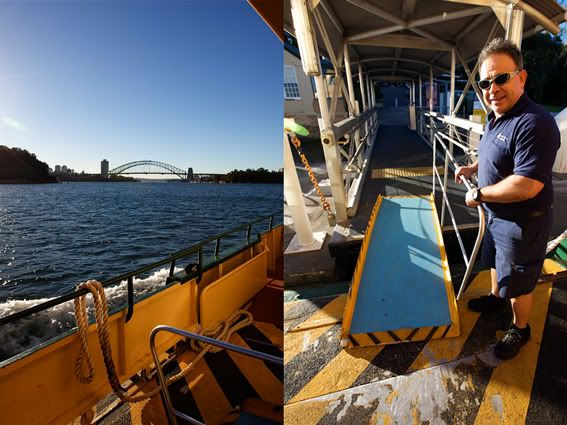 i like his office - great view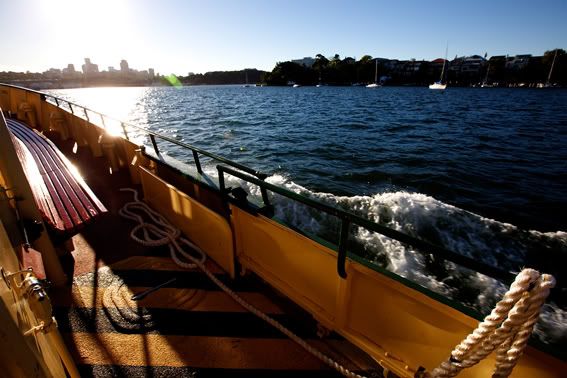 how can you not feel good?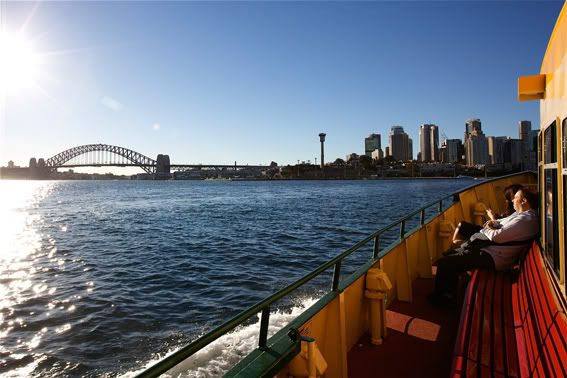 rush hour :: 1
waiting for the ferry at high tide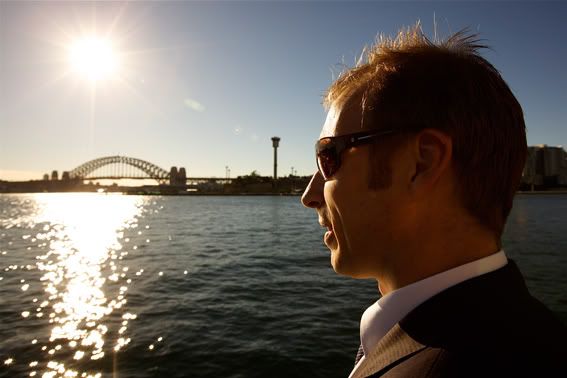 pleasure before business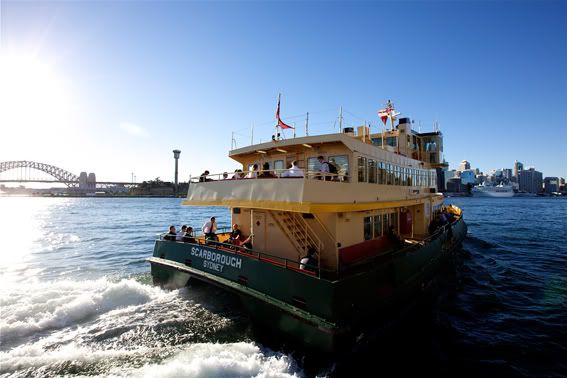 rush hour :: 2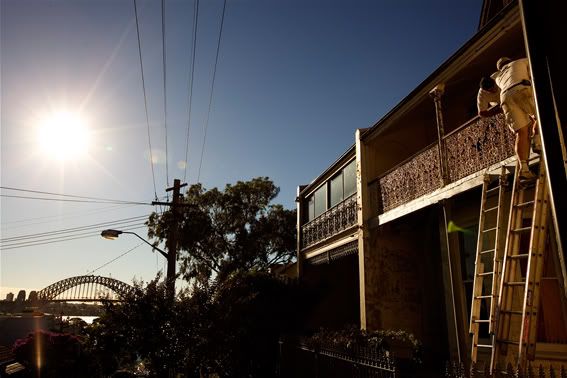 climbing the ladder
Part 3: More water
you old seadog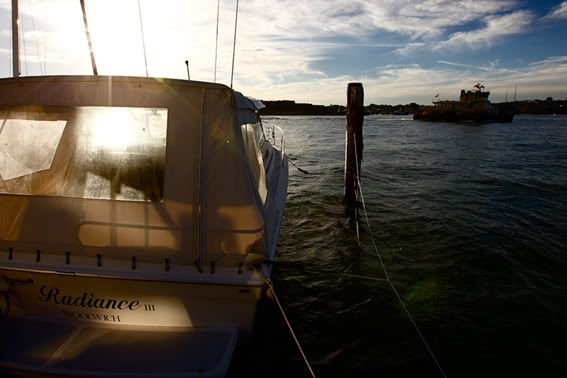 radiance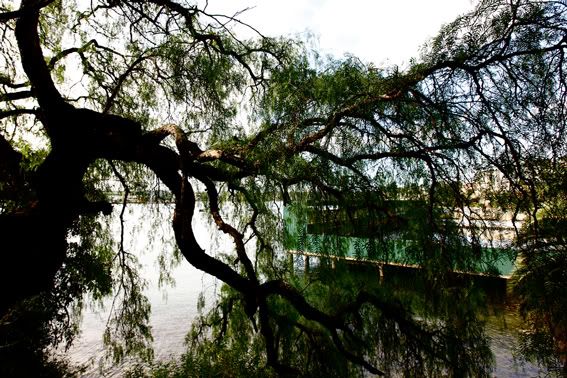 old Sydney
boats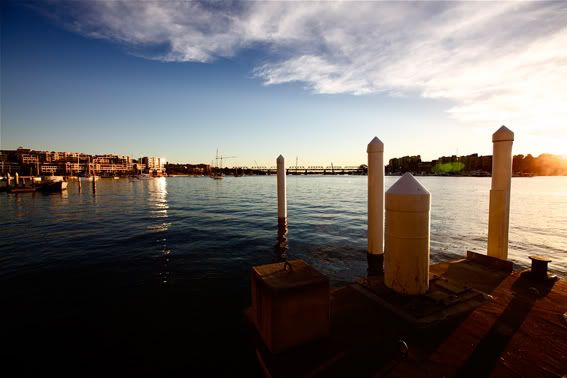 a sinking sun
Part 4: Dawdling down Darling Street
The main strip, long, busy, peppered with heritage buildings here and there. You have to fight the
cafes and the kids on their scooters for the footpath. Most of all I enjoyed meeting Maurice,
a Salvation Army gentleman who also happens to be a photography enthusiast, happy to share his
envelope of snaps with anyone.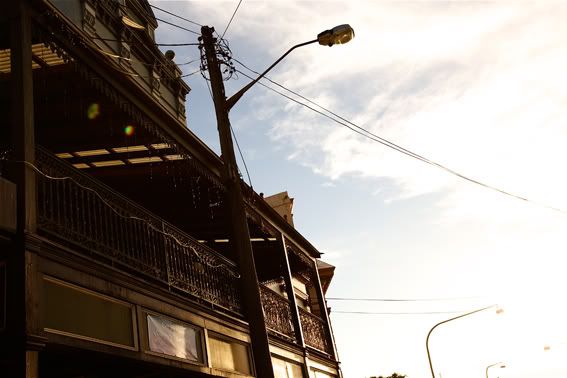 like a country town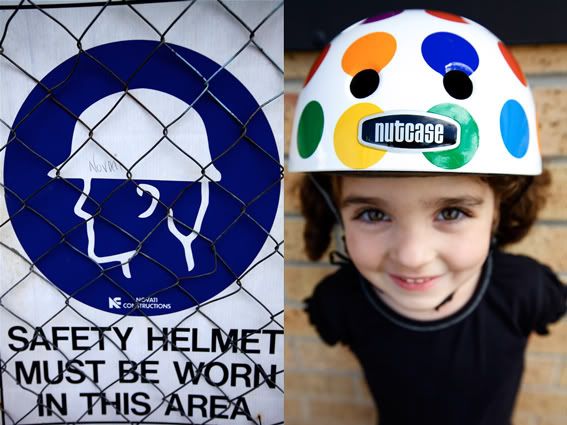 keep your nut in a case
fresh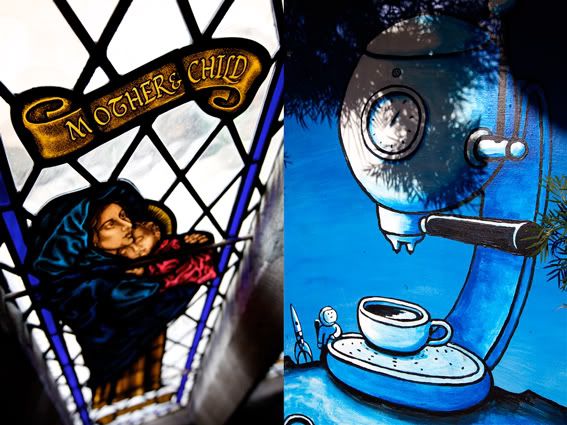 at the cafe
Working Men's Institute
another institution
(painting by Phillip Suping Xu, Balmain Markets)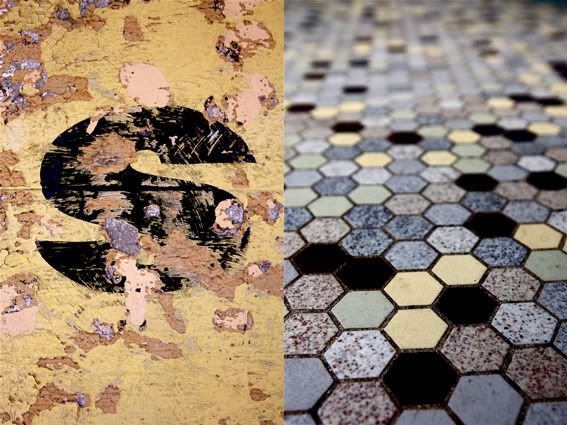 S stands for survival from the renovators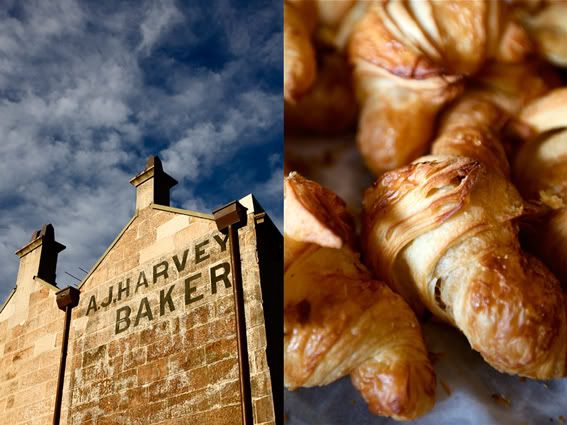 i bet AJ never baked crossiants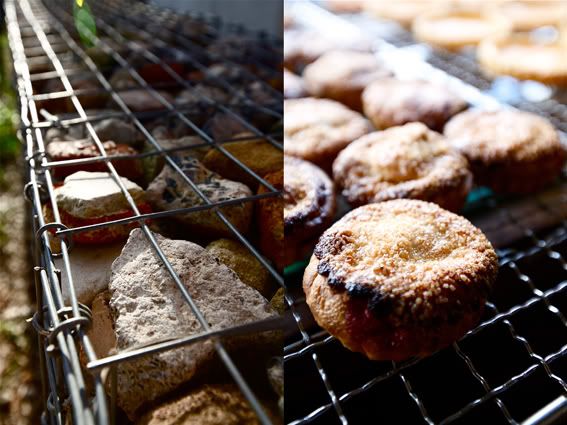 rock cakes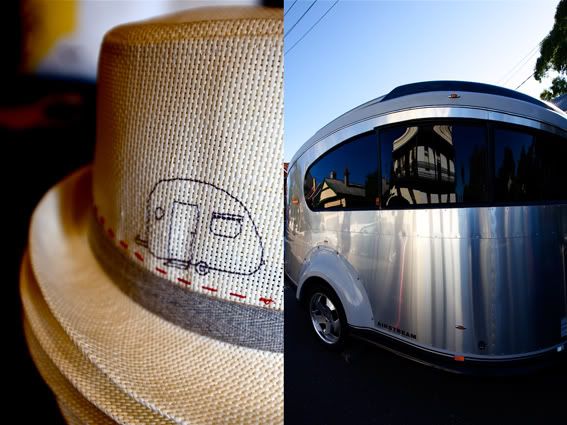 hit the road Jack
do you prefer to travel by Vespa or Plymouth?
ex-Olympian boxer
twinkle twinkle little star ... like a diamond in the sky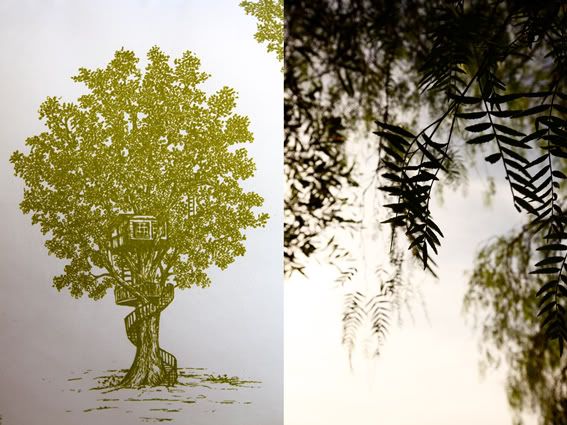 i'd like to live in a treehouse
(design by Rose Colebeck, Balmain Markets)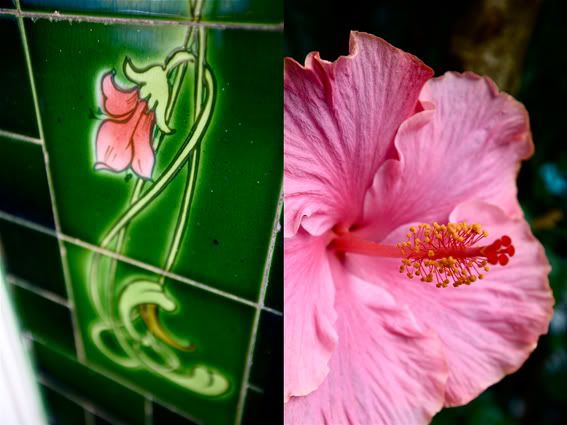 pink
can you see the lanterns in the tiles?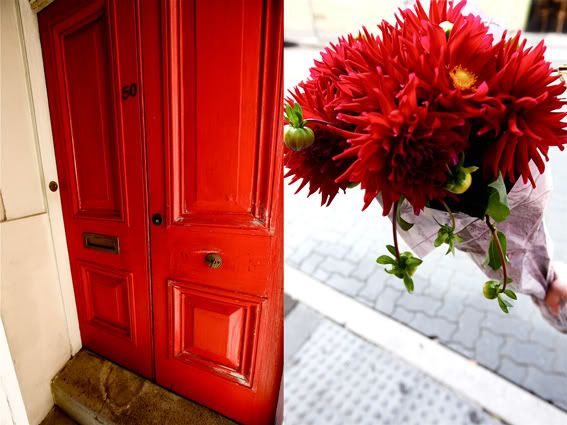 place of much red
a small price to pay to get back in the good books
shadow
purple prose
hippy vs hip
Maurice wears many hats
his photographs are his salvation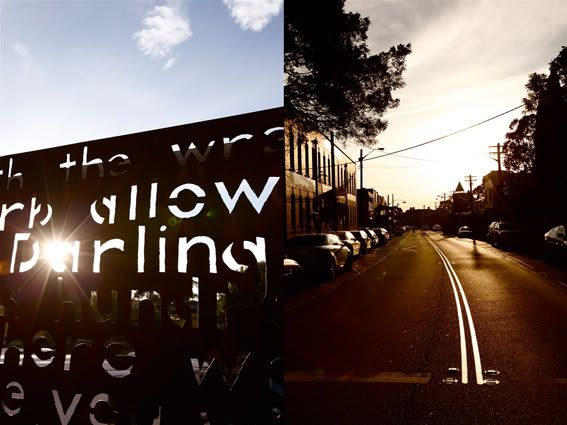 a long and winding road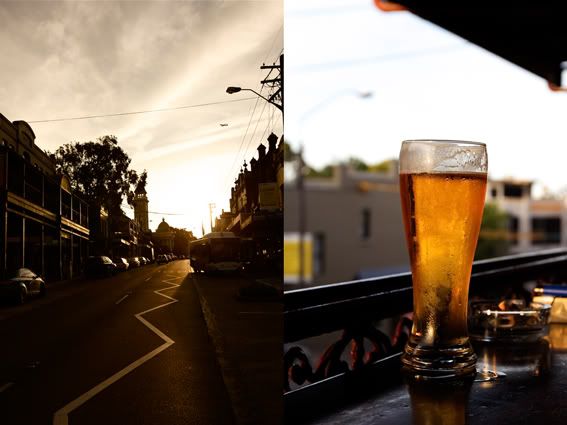 beer o'clock in Balmain
Part 5: Two pubs

Just down the road from Darling Street are two pubs, the Exchange and Dick's Hotel, sat right across
from one another. They must both be doing okay though judging by the amount of renos each one
has had. Fortunately the touch-ups haven't been so severe that you can't recognise them. They still
look more or less the same as they've always done - but like a lot of aging stars, they both wear a
lot more black.
pub duel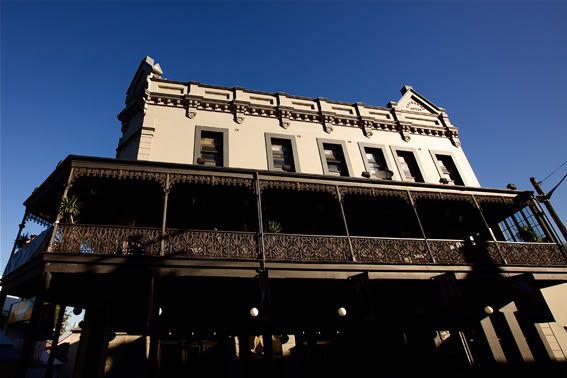 The Exchange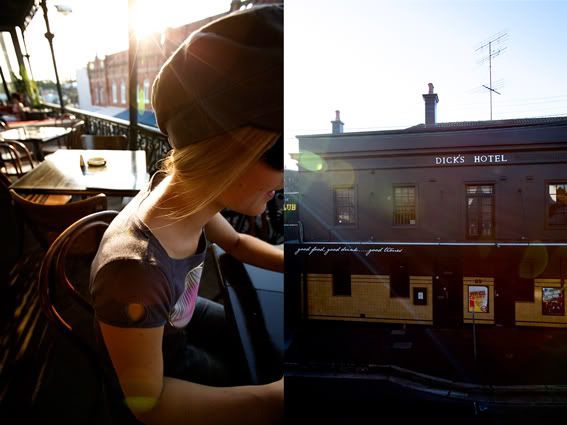 Dick's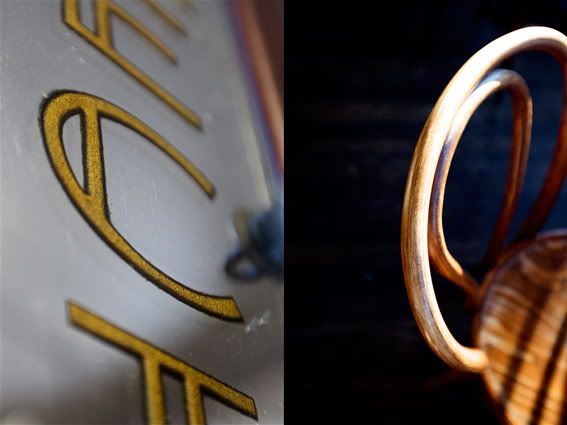 c is for (Bentwood) chair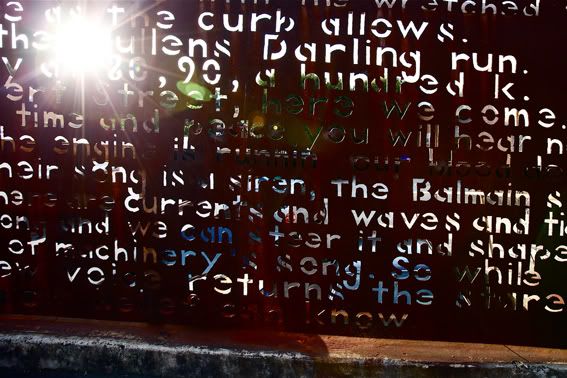 have you ever stopped to read the story?
Beauty in Balmain? Tonnes of it, enough to fill one of those empty ships that used to stop by.
See you next week - north, east, south, west? No idea at this stage but I've still got more than 600
suburbs to choose from so it's bound to be somewhere.