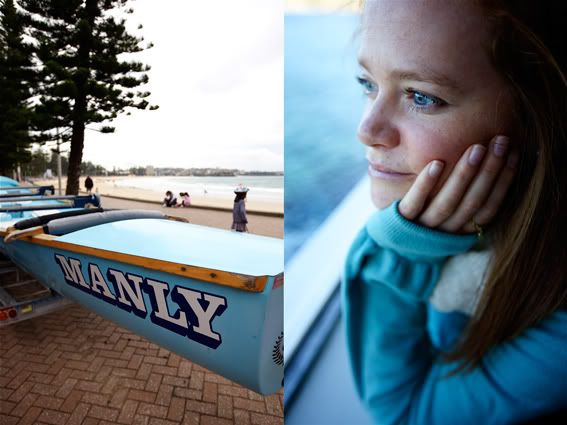 Manly? I hadn't been for years and when I scoured my memory for an image of the suburb, this is what
turned up: tacky shops and hordes of tourists ambling mindlessly around. In fact, it was only out
of a sense of obligation that I decided to include it in 52 Suburbs; I was vaguely aware it had
history and that if I was going to include Collaroy I should really include Manly too.
So what did I discover? That, der, Manly is so much more than just the beach and the Corso (and even
the Corso is so much better than it once was). F
ive minutes from tack and tourists
is North Head,
part of Sydney Harbour National Park. But this park isn't just all flora and fauna
. It also happens
to house two amazing built environments: the former Quarantine Station and the former School
of Artillery. One, a collection of charming wooden buildings from the early 1800s, the other a grand
art deco creation from the 1930s.

A few facts before we wander. Governor Phillip, inspired by the manly behaviour of the Guringai
people, named the area Manly (when later speared by one of these manly men, he acted quite
manly himself and didn't make a big fuss). Big holiday resort in the early 1900s, as long as you were
prepared to wear neck to knee swimmers.

Let's look.
Part 1: Welcome to Sydney, please wash yourself in carbolic acid

Imagine. You're a convict. Just survived three months on a leaky boat when you spy land - Sydney!
But on board your boat are a number of unwanted passengers - anything from whooping cough,
cholera and typhus to smallpox, Bubonic Plague and influenza. Before you can enjoy the 'delights'
of Sydney 1800's style, you need to spend a further 40 days in confinement - at North Head's
Quarantine Station. And first up, a hot shower - in carbolic acid.
If you were well, it was a holiday. Fresh food, nice digs, and you could stretch your legs on acres of
sand and soil. If you were sick, you were sent straight to hospital to await your fate. Even if you
were a gonna, at least you went out looking at a nice view.
Today, Quarantine Station is Q Station, a wonderful marriage of authentic old and four star new.
I stayed one night and wished I could have stayed 10. In one word, go. Especially in winter when
you feel like you have the place to yourself. Ghosts and all.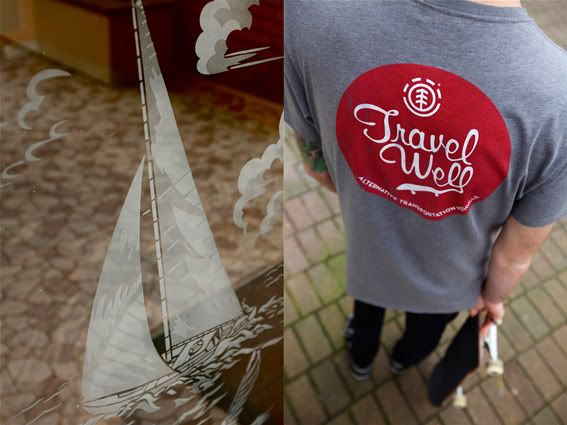 not everyone did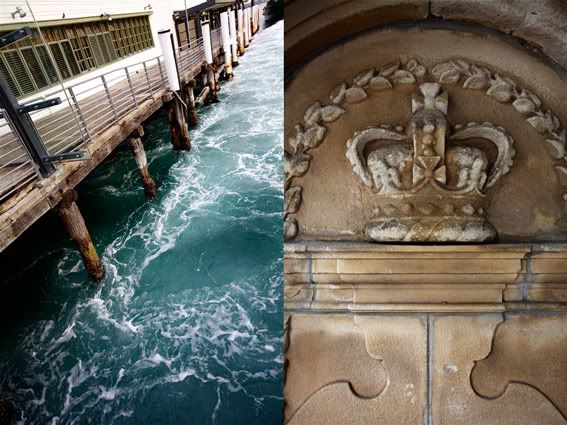 by royal decree, ships carrying disease had to be quarantined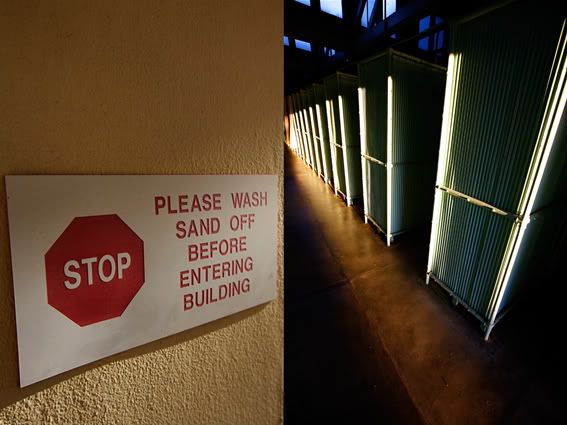 and any life-threatening diseases with carbolic acid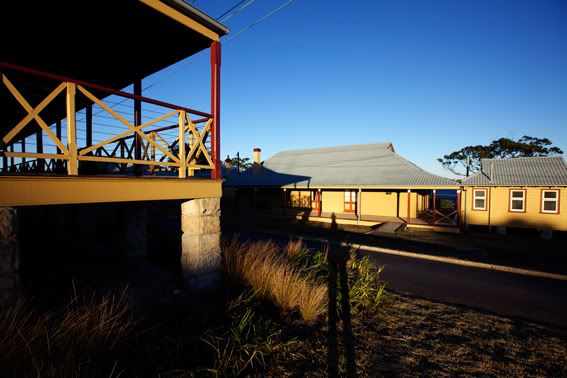 1st Class accommodation, then and now
unpack your bags and then stretch your legs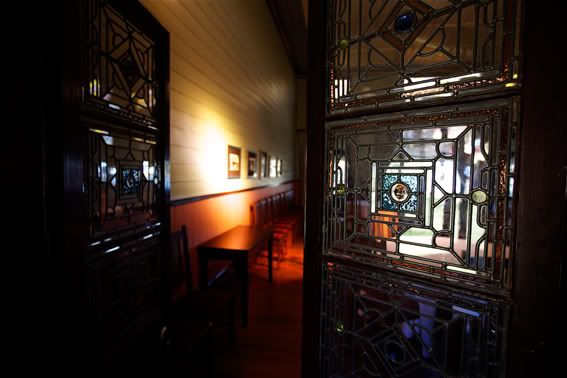 1st Class Dining Room, then and now
terra firmish at long last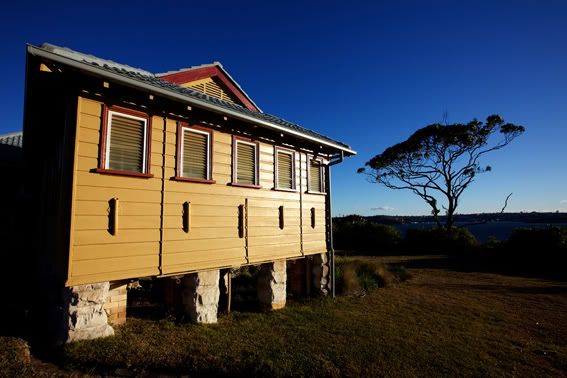 harbour view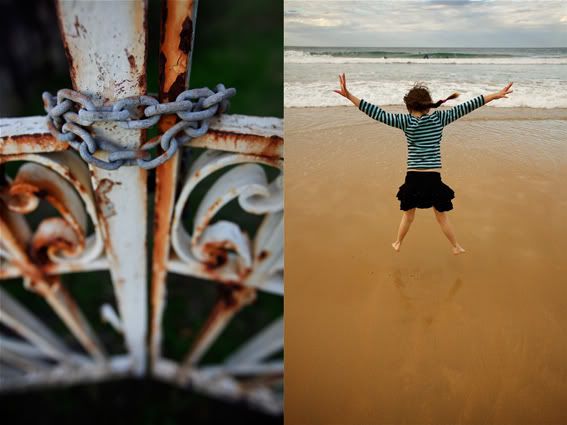 quarantined but free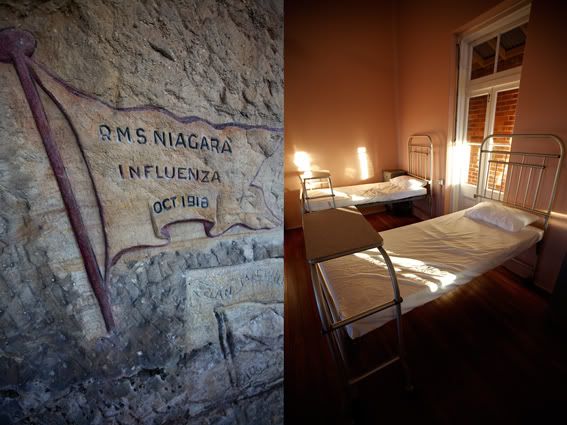 but for the ill, straight to hospital
sick in splendid isolation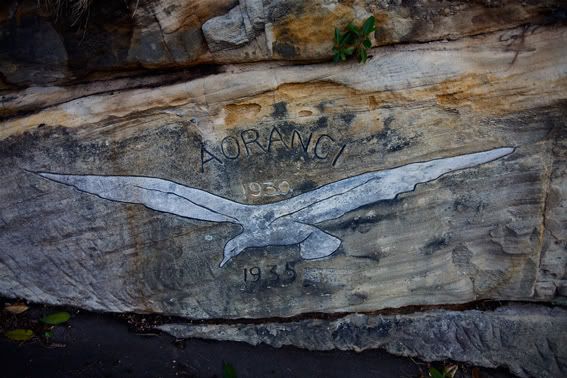 many a ship's wings were clipped by disease
at least the light is nice
at least death's doorstep had a nice view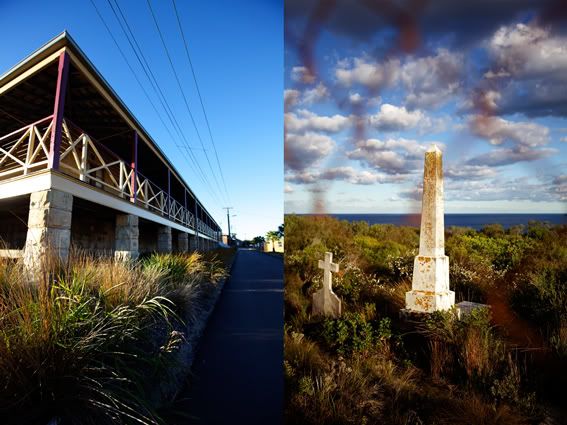 alive or dead, the accommodation was good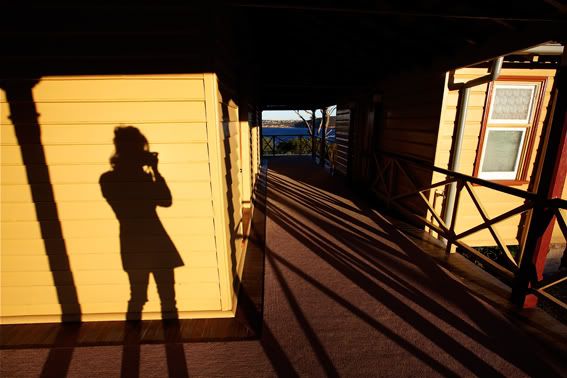 ghosts still roam the station, even camera toting ones
Part 2: A national park on the city's doorstep
Last week I admitted to not liking beaches in the summer. At the risk of sounding even more
unAustralian, I don't like bushwalking either. Well, I didn't think I did. Until this week. What was so
amazing was that you feel like you're a zillion miles from anywhere yet you can just see the city
poking its head up in the distance.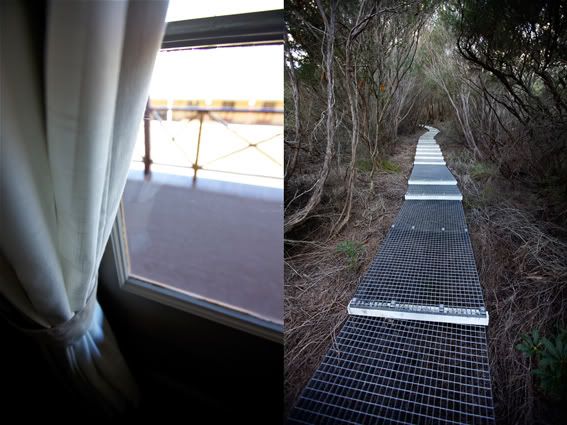 luxury in the national park :: 1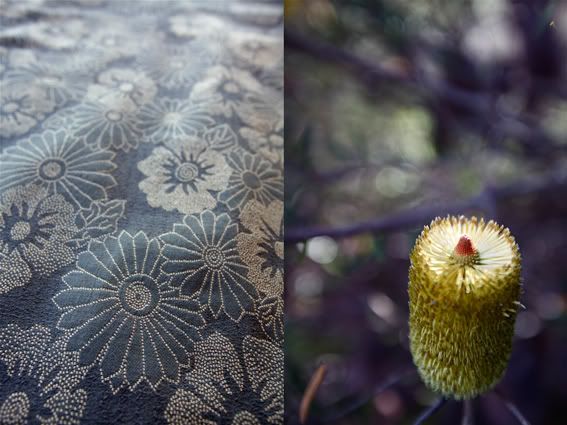 luxury in the national park :: 2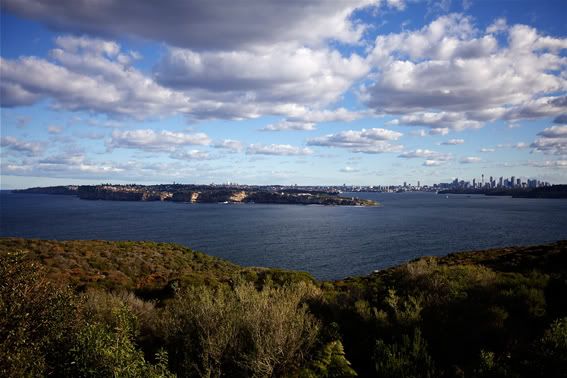 bush walking a stone's throw from the city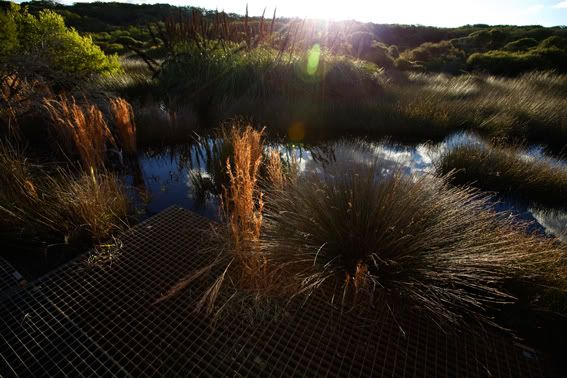 walk on water :: 1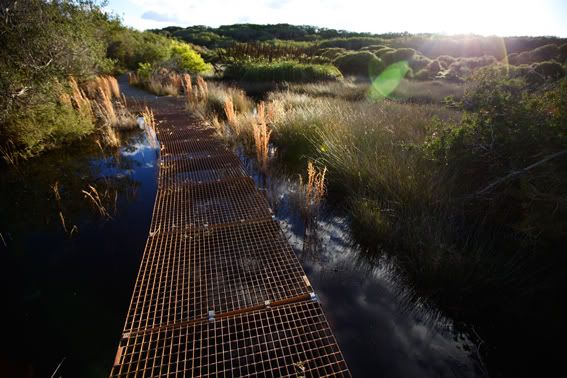 walk on water :: 2
walk on water :: 3
flame tree :: 1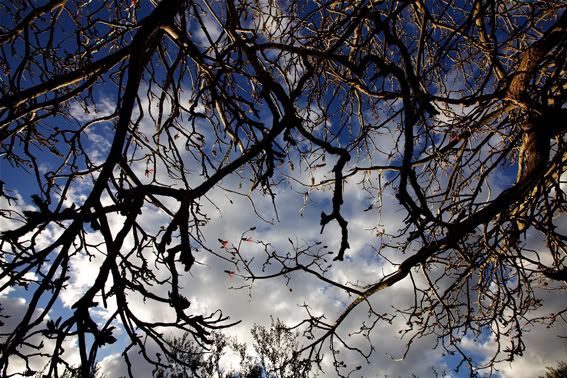 flame tree :: 2
orange flowers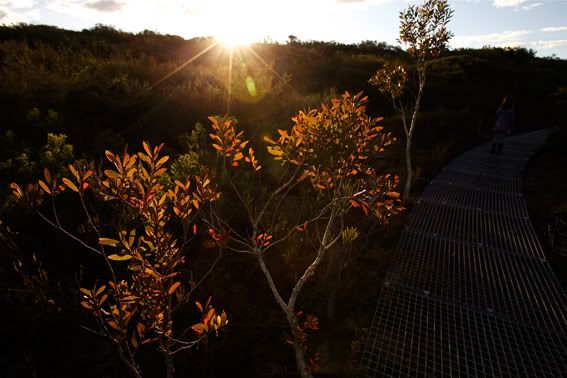 backlit
I didn't actually intend to go bushwalking at all. It was only when I stumbled on the former School
of Artillery and learnt from the visitor centre there that these walks exist. The SOA is now a 'Sanctuary',
available for lease to tenants sympathetic to the natural environment (and TV/film such as The Biggest
Loser who shot their show there).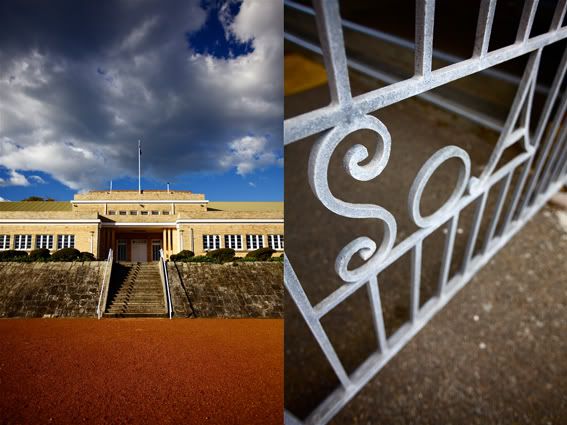 School of Artillery, former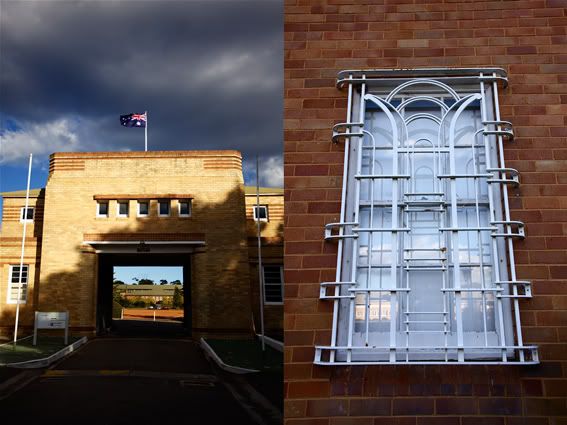 art deco in a national park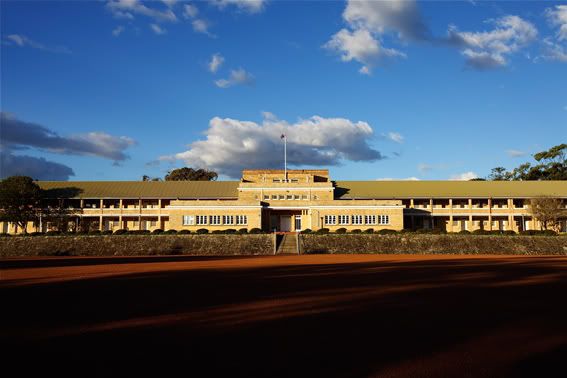 parade ground
Part 3: That building
While I was on a tour of Quarantine Station I asked the guide about the white building across
the water. "Oh, the Toilet Rolls you mean", he replied. You can see why some of the locals call it
that but I like the building. Its curves, the fact it's stuck on a point with nothing crowding it. The
first time I visited it, there was a hunky man hanging out one of the windows cleaning. "Oh, I'm not
taking a photo of you" I shouted. Well, he's so small in the shot, you can hardly call that a photo right?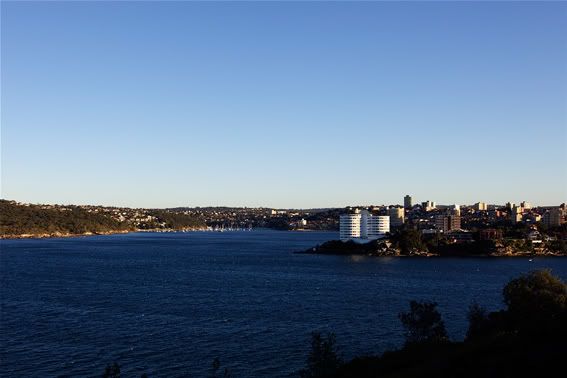 view of the Toilet Rolls from Q Station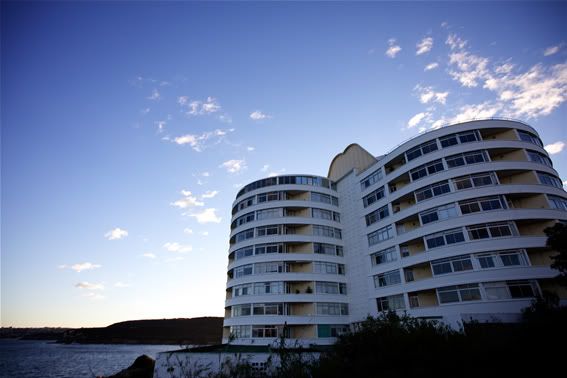 Toilet Rolls, super soft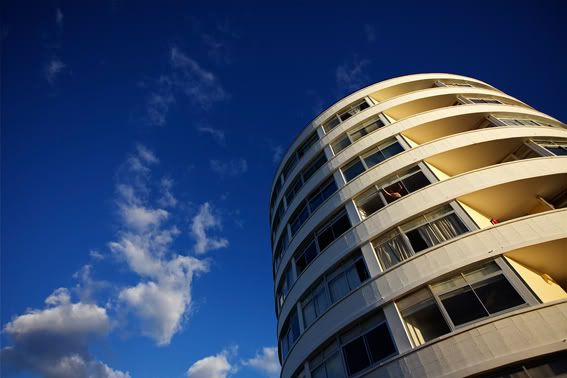 spot the hunk
I left the hunk and the building, wishing I could explore more (the building not the hunk... well,
maybe the hunk too, but back to the story...). When I got back home I found an email sent only a
few hours earlier from a girl I'd taken a photo of when I visited Balmain. A 20 something Scottish
dentist who'd had an accident and was using her time off work to explore Sydney. She loved the blog
and wondered if I was going to include her suburb. Guess where she lived - "the Toilet Rolls in Manly".
My reply - "Dear Louise (yes, she was another Louise) Sorry to hear about your accident and would it
be okay to take some shots of your building because I'm doing Manly as we speak."
Her response...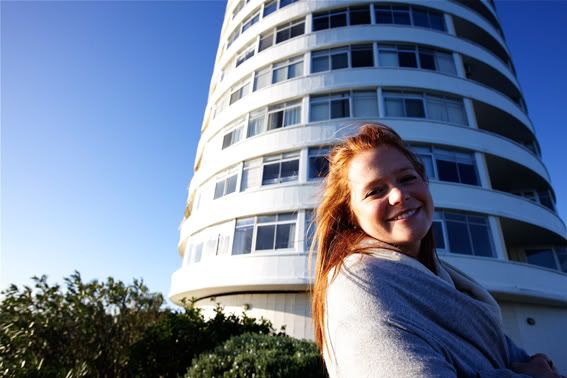 Louise :: 1
eyes the colour of the ocean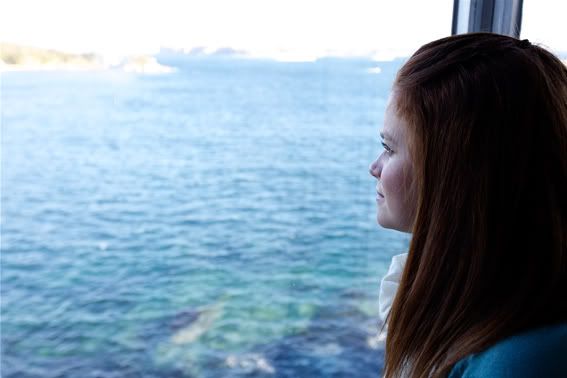 looking across to Q Station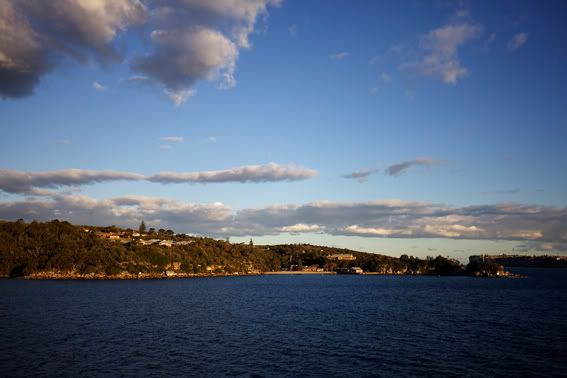 Q Station from Louise's place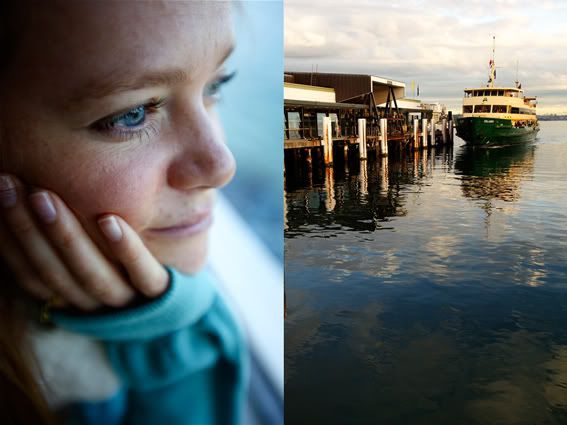 'you can see the ferry when it's 10 minutes away'
from Edinburgh to Manly
Louise didn't know the hunk but she introduced me to the lovely Roberto, from Chile, the building's
caretaker for the past seven years.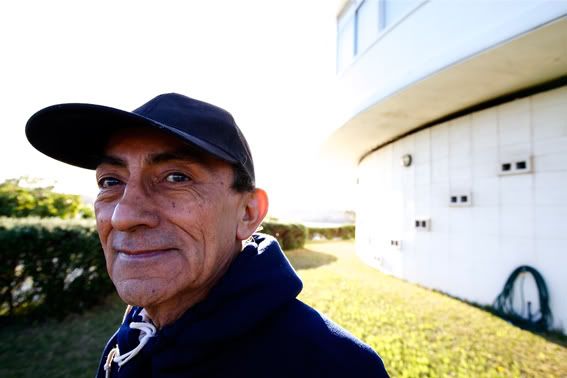 Roberto, from Chile
the eyes and ears of the building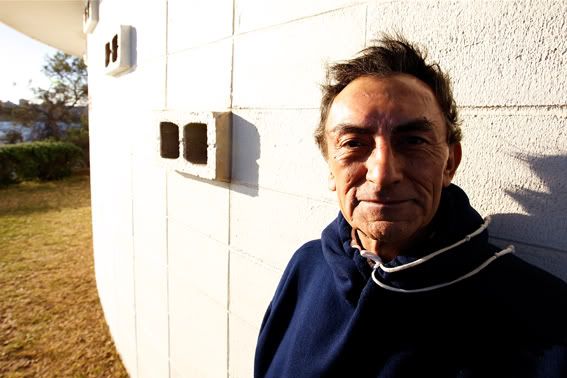 'it's a United Nations here'
Roberto hadn't heard of the 'toilet roll' nickname and clearly enjoys his job - "It's like a United Nations
here", he said in his strong South American accent, "everyone from everywhere."
Sounds fun.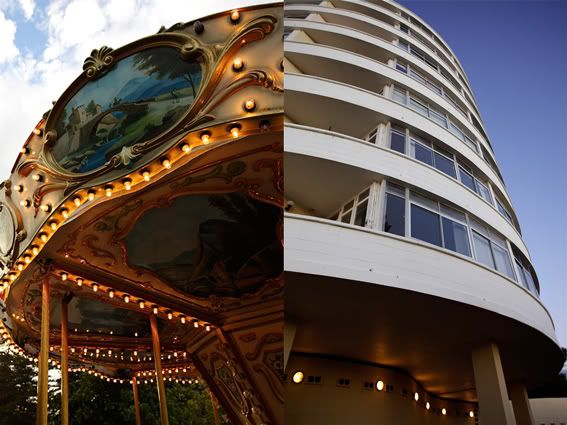 round and round
watch the ships go by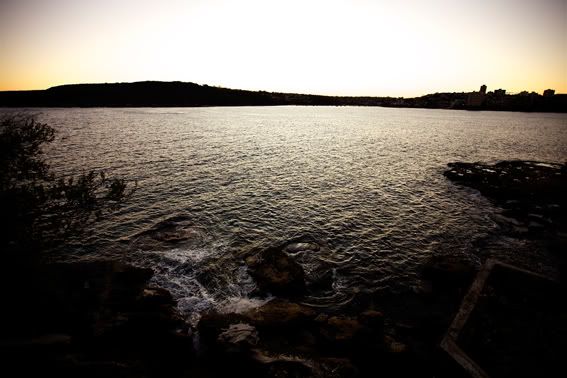 the rocks below
Part 4: The beach
The days I visited the skies were so beautiful. Perfect light to shoot seagulls devouring fish and chips
mid-air, courtesy of Lydia from Beijing and her Sydneysider friend Chris.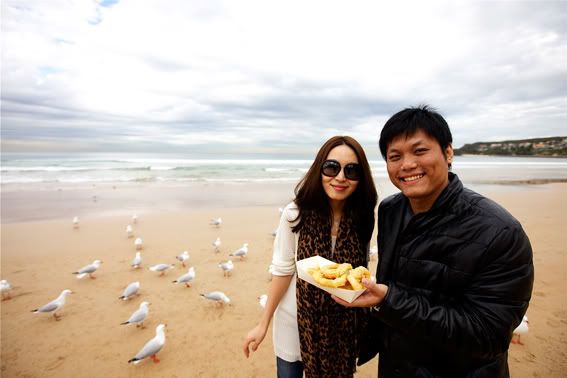 a seagull's dream come true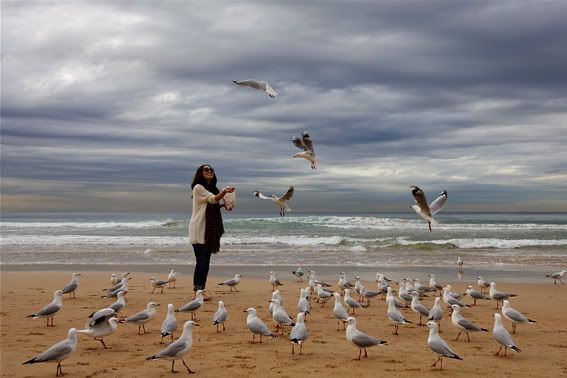 bird lady :: 1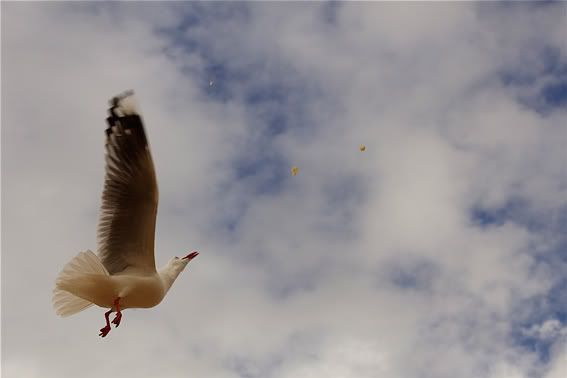 lunch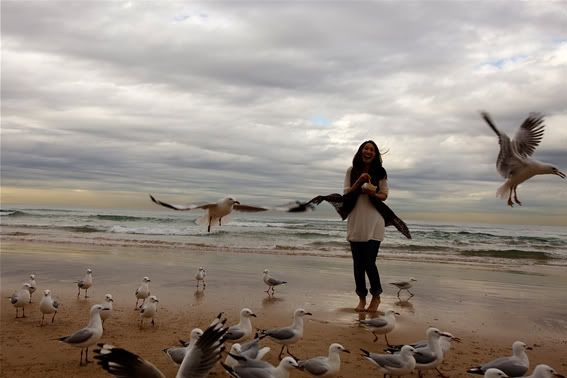 bird lady :: 2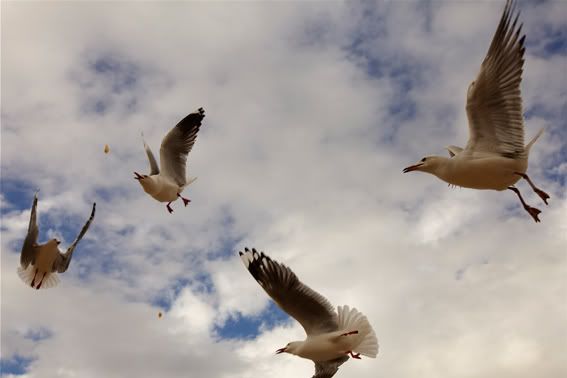 food fight
bird lady :: 3
x 3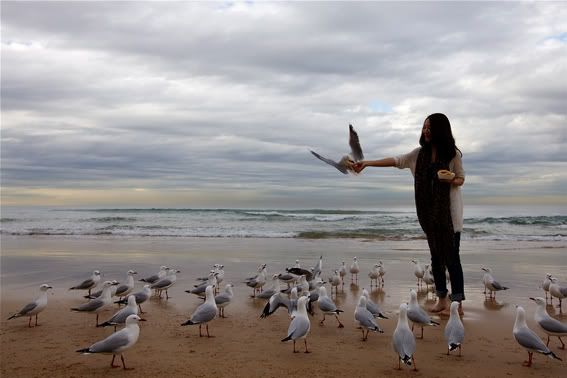 bird lady :: 4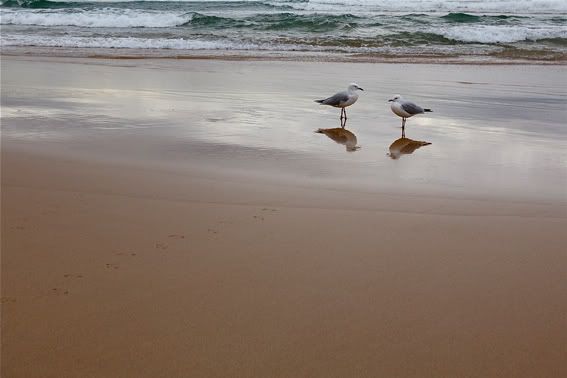 'leave them to it Bert, the chips look soggy'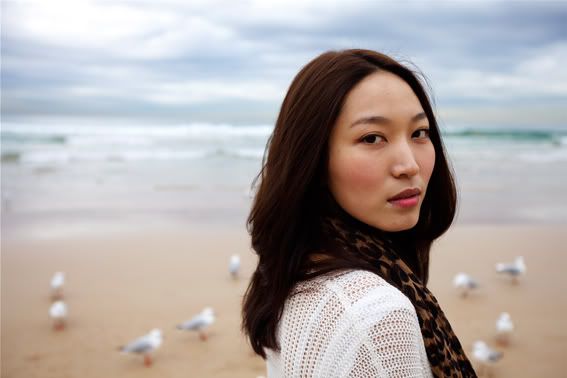 bird lady :: 5
After Lydia and her seagull flurry I met Justin from Canada, taking a long walk along and into the
ocean. Just so you know, he doesn't usually smoulder like that - I asked.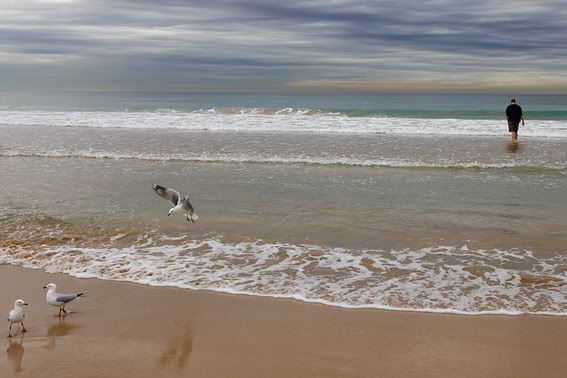 'hey, is that kid okay? he's walking straight into the sea'
the smoulder
A few other bods I met while taking in the watercolour sky...
swimmers :: 1
swimmers :: 2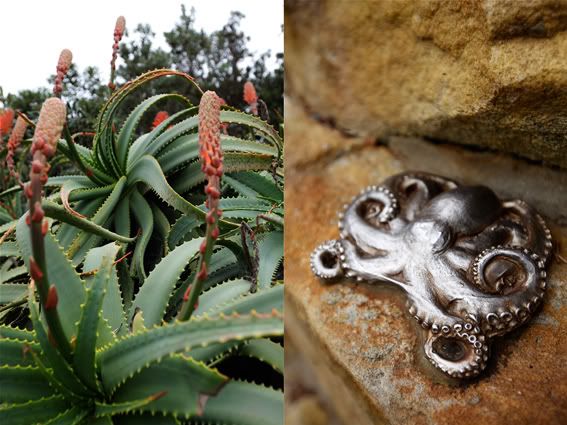 tentacles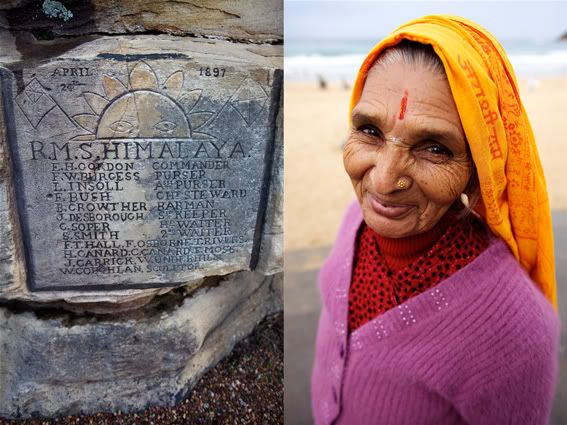 Chandra from Nepal
Monmaya, Chandra and Radha - 3 ladies from Nepal
beach ballerina
Part 5: Harbour side, Manly Wharf
There's something magical about a merry go round. Especially when the sky's putting on a show of
its own too.
merry Manly :: 1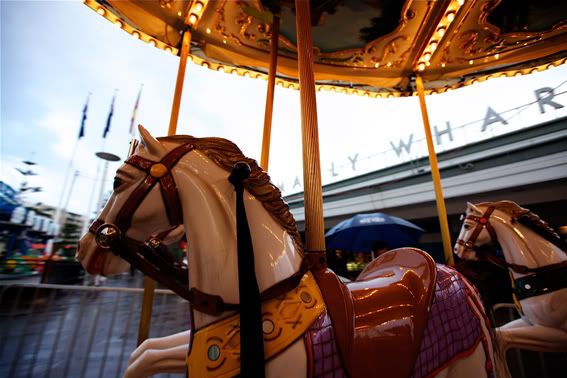 merry Manly :: 2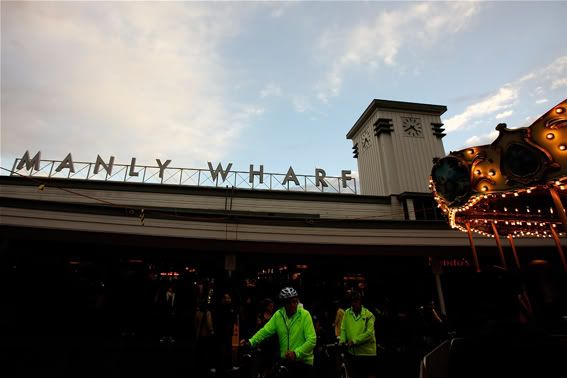 on their own rides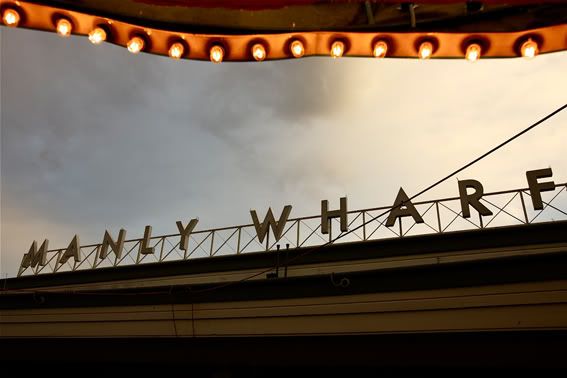 merry Manly :: 3
merry Manly :: 4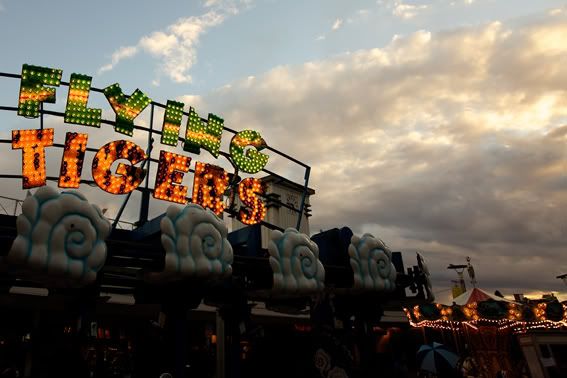 merry Manly :: 5
heaven on water :: 1
wharf :: 1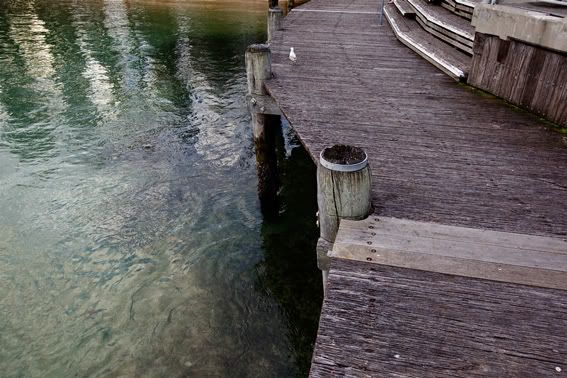 wharf :: 2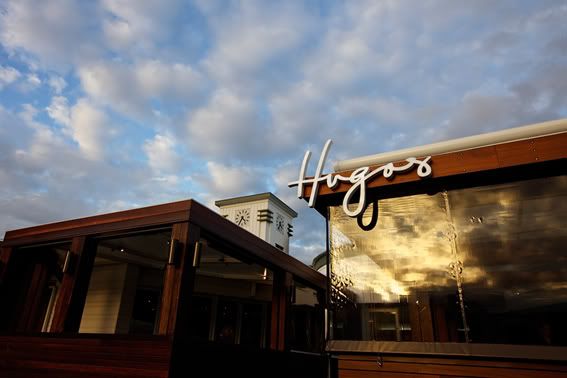 meet me at Hugo's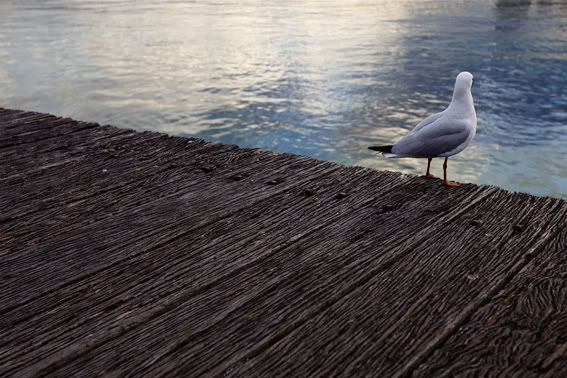 watching the sun set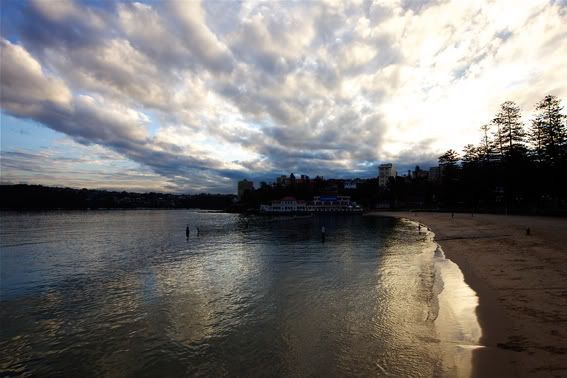 heaven on water :: 2
Part 6: The built environment
An assortment, from large to small.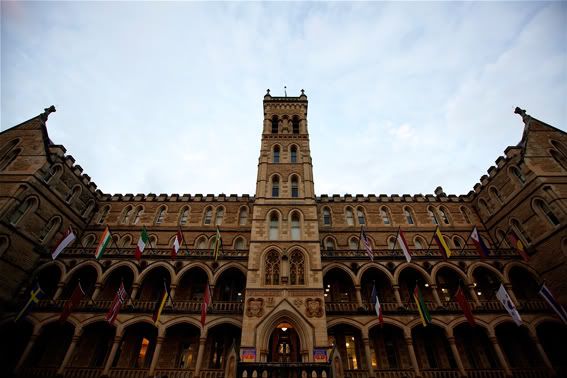 St Patrick's Seminary, now management college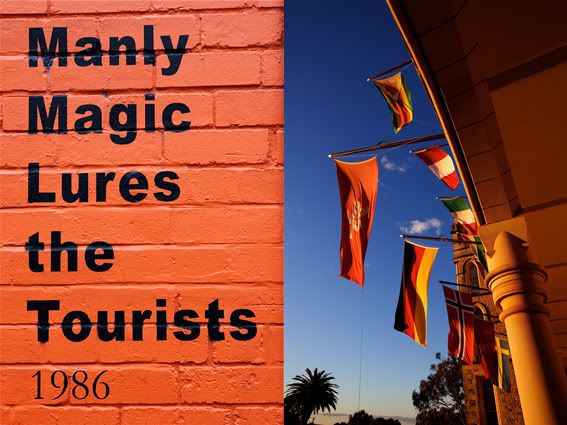 from all over the globe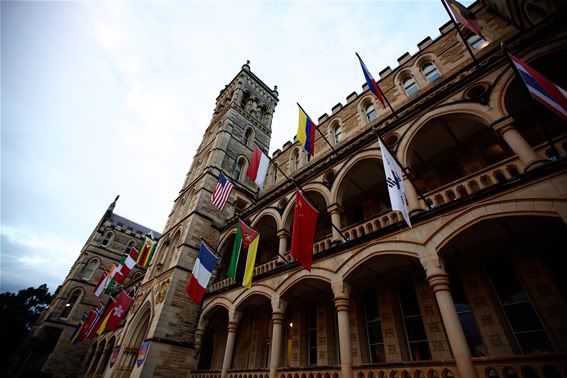 flag flying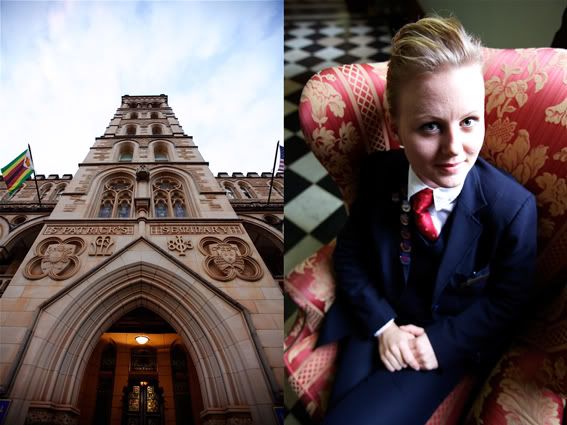 Pia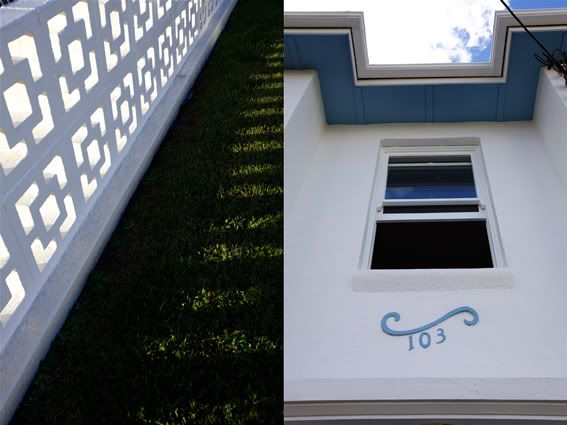 bright whites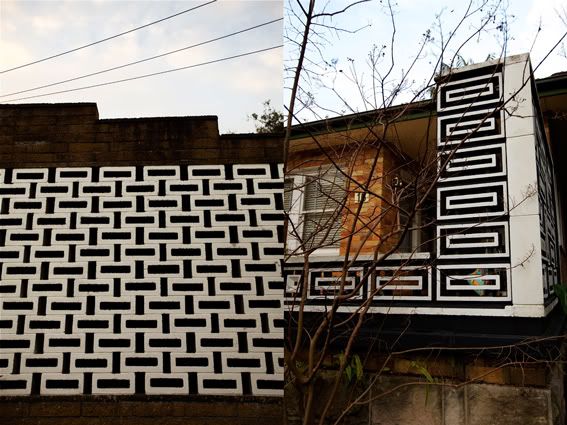 pleasing patterns :: 1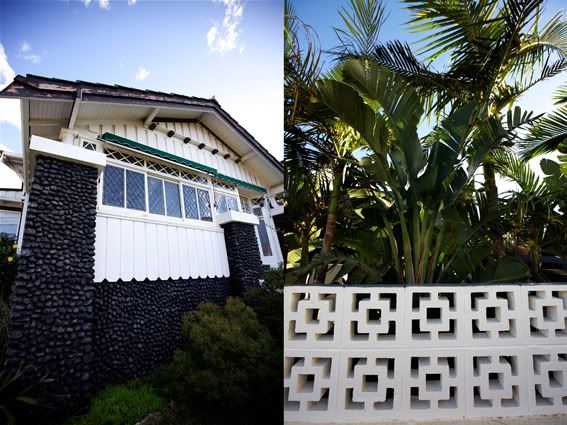 pleasing patterns :: 2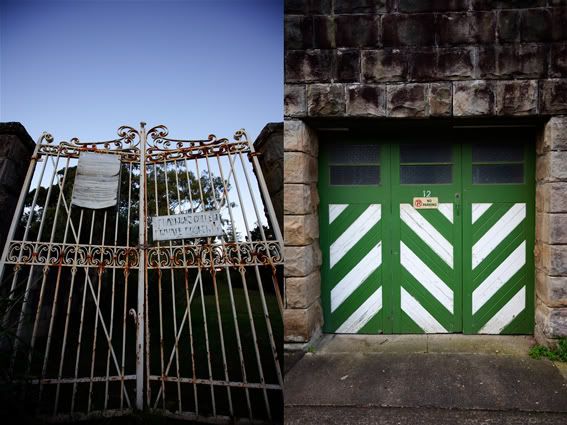 pleasing patterns :: 3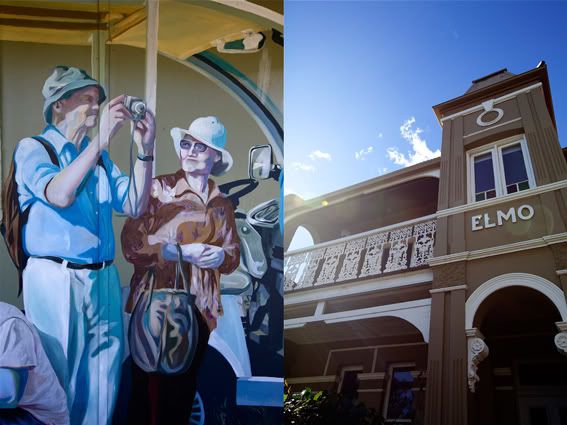 better take a shot of Elmo for the grandkids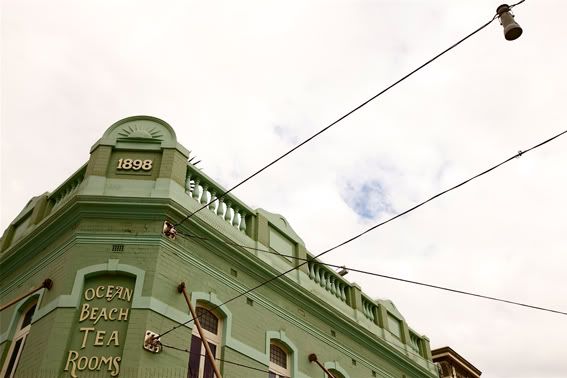 tea?
Part 7: Tattoos and piercings
I met a tattoo walking along one day, attached to a man called Mark. And then I met the woman
in the tattoo, in the flesh. Mark and Sepideh (Persian) have just started a cafe with their neighbours
which doubles as an art gallery called Salt Motion. Part of a new wave that seems to be livening
up things on the Corso.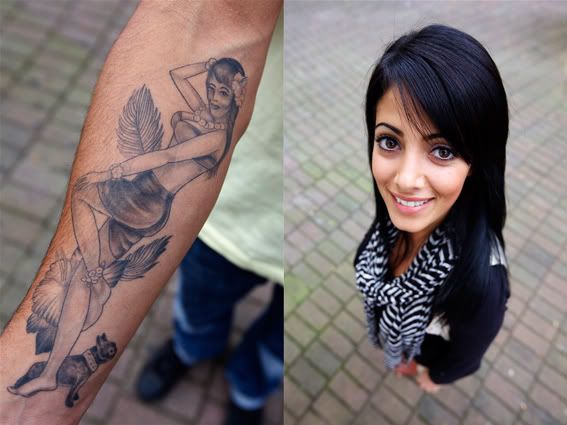 Sepideh x 2
Later I met a group of piercings wandering along the Corso. What are you doing, I asked. "Just hanging."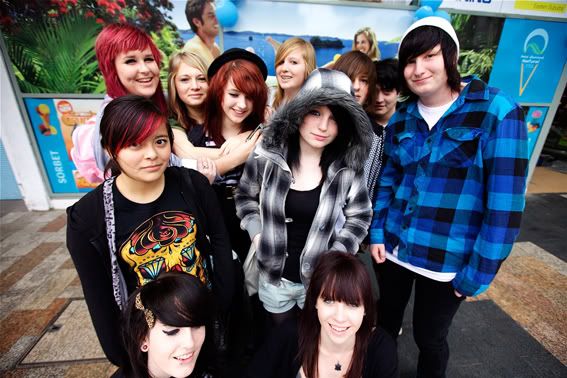 just hanging :: 1
just hanging :: 2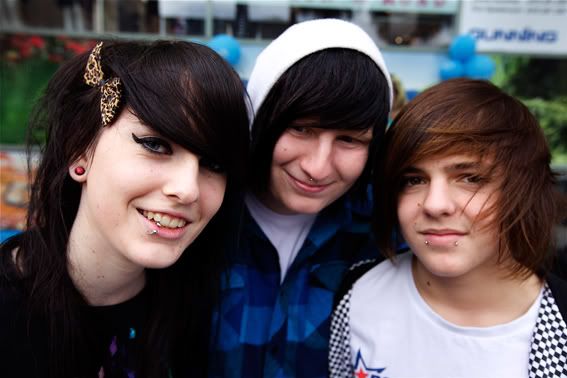 just hanging :: 3
And finally I met a woman who had neither tattoos or piercings - it was her open face that caught
my eye. She was visiting Manly and lives in Collaroy. So we end where we started.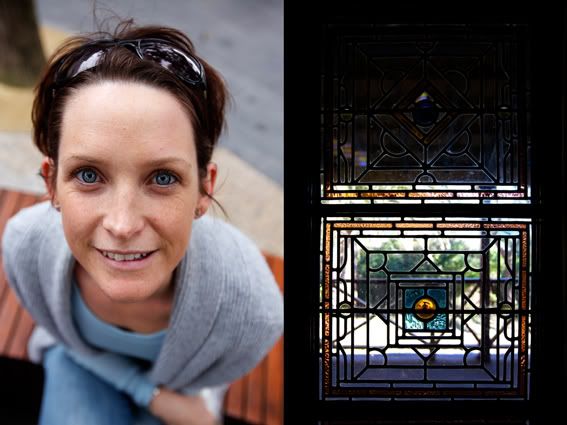 open face
Manly has a vivid, other worldly, steeped in history sort of beauty. Much to my surprise.
See you next week.