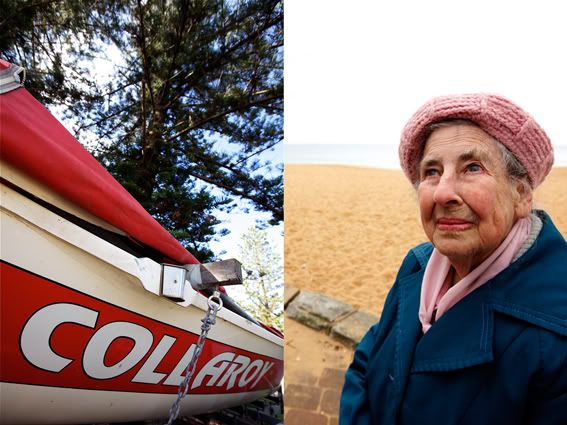 Staying north this week I headed to Collaroy on the Northern Beaches, 22 clicks from the big smoke.
Even though I lived in Avalon on the Northern Beaches for a number of years, I would rarely drive
through Collaroy, choosing the Wakehurst Parkway instead. In fact, the only time I've ever actually
visited Collaroy was a zillion years ago to visit my nan who lived in the Salvation Army home there
.
I adored my nan and I remember every detail of her tiny room at the home, packed full of her life's
treasures. Hence the flood of nostalgia as I pulled into Collaroy on a grey, rainy day with fantastic
stormy skies brewing over the ocean.
Collaroy also strikes me as old worldly for other reasons aside from my nan. Because it's on a main road,
it's been saved from too much trendification and cafe-ifying. Aside from one new beach themed
cafe, there's an old art deco cinema with peeling paint, a tiny Indian restaurant and a few other shops.
(Anyone who lives in Collaroy may at this point be thinking, lady, are you blind? Didn't you see all
the new apartment blocks? My answer would be, yes, took one look and decided to completely
ignore - this project is after all a search for the beauty in a suburb and I shamelessly cherry-pick
all the good bits.)
OK, so, Collaroy - named after SS Collaroy which ran aground on the beach in 1881. Er, that's about all the
history I can give you. If anyone can elaborate, please do.
Got your raincoat (and your sunnies)? Let's go.
Part 1: The main strip
Cinema, Indian, new cafe. Sound of the ocean free of charge at all of them.
the cinema across from the beach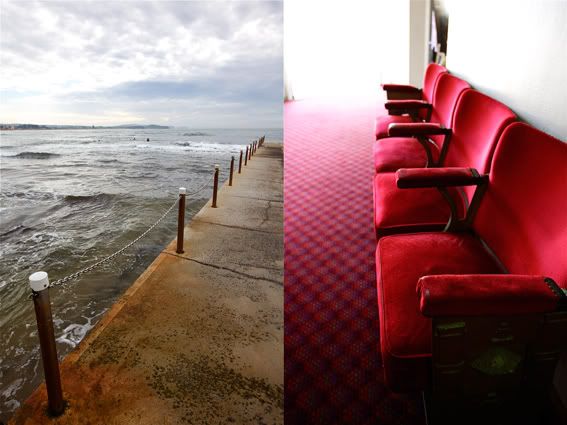 front row seats
enjoy surround sea sound at the cinema
Ranjeet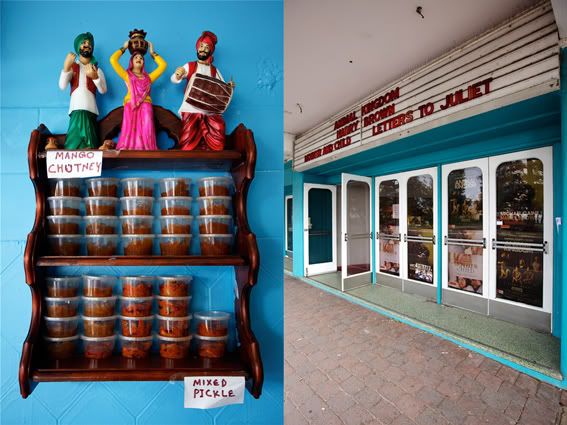 a little Bollywood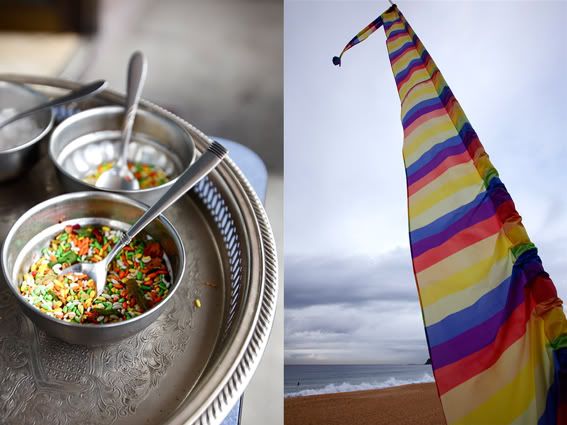 colourful Collaroy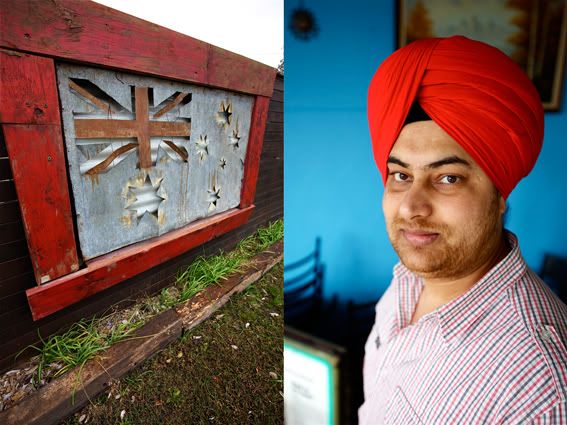 Australia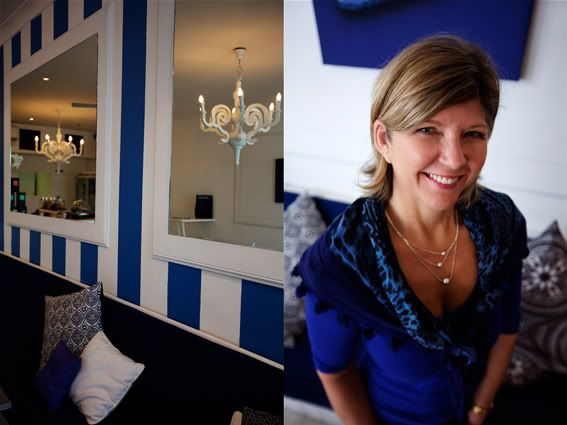 Billows
Part 2: Flight Deck
On the rare occasions I would drive through Collaroy, I'd always admire one of its older apartment
blocks sitting right on the beach - Flight Deck. Built by the air force, for the air force, after the war.
Like all the older homes built along the beach, it's somewhat of an endangered species - if storm
surge doesn't get it, climate change could well do. I discovered that much is done to combat
the threat of erosion but still, eek.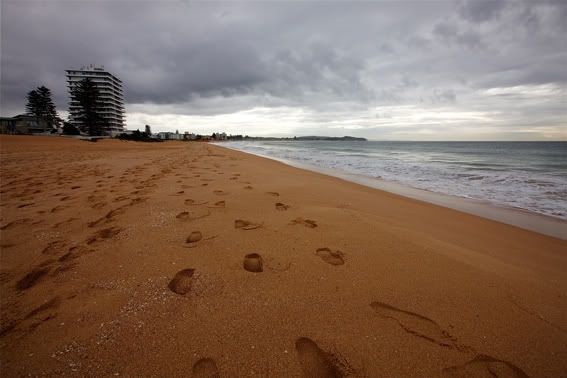 sand castle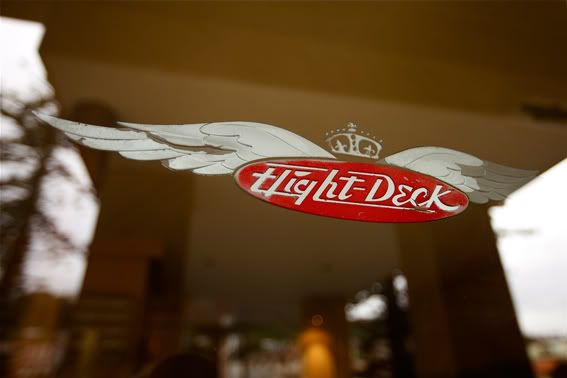 wings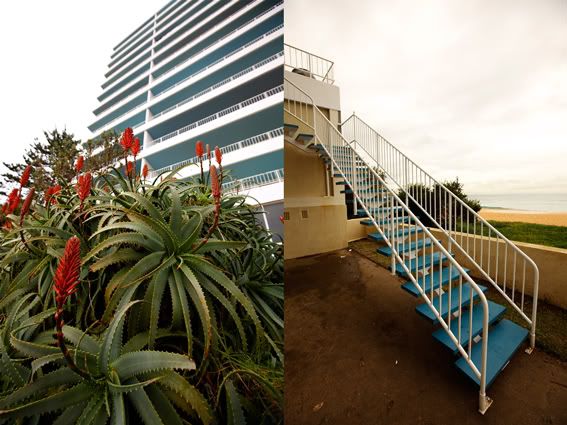 spiky things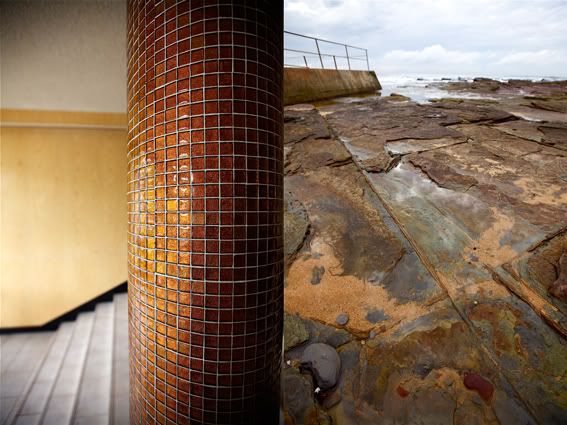 rust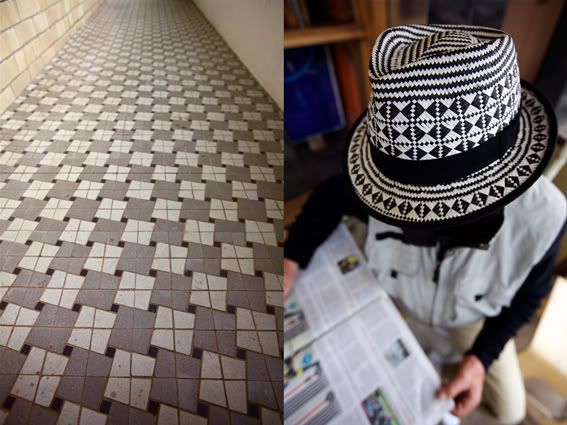 check
As luck would have it, I ran into two guys who have been working on the building for a year, ridding it
of concrete cancer. It was their very last day and they invited me to have a squiz of the view from
the roof. With no railings I edged as close as I could without freaking out to take a few shots.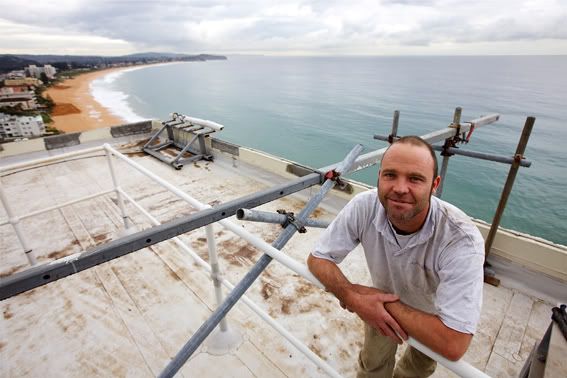 a head for heights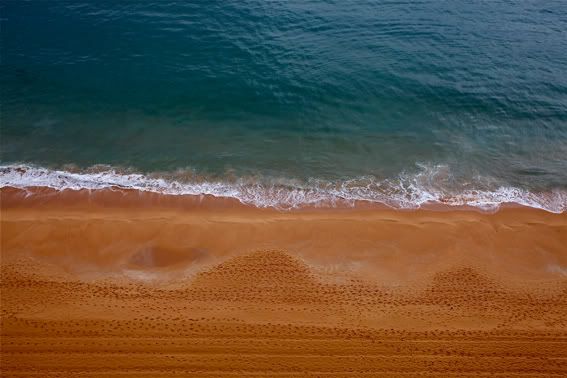 view from the top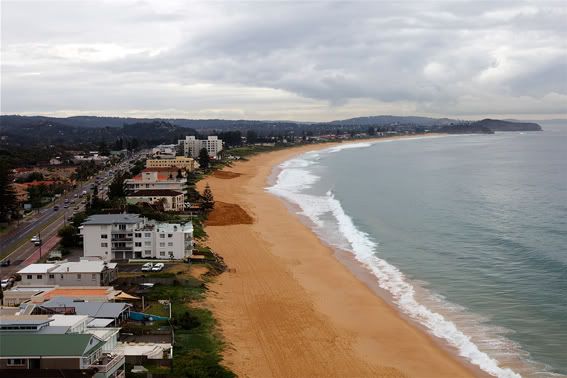 here today, gone when?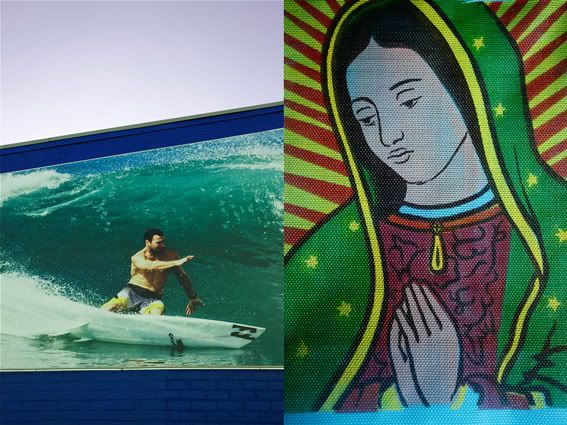 please god, don't let the surf erode the beach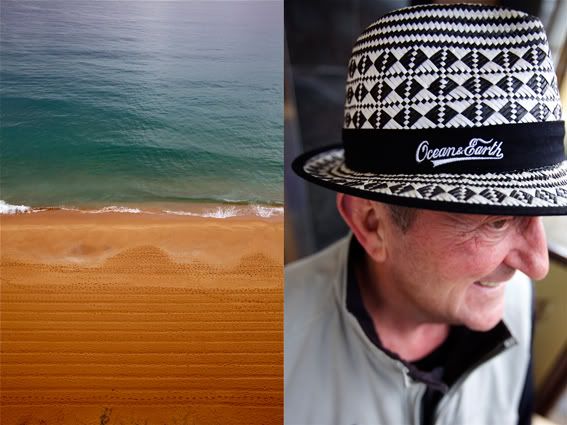 ocean & earth
Part 3: Beach girls
Have I ever told you I'm not a huge summer beach fan? Crowds, gloop, sand. Not my thing. But in the
winter when hardly a soul is around? Love them. In fact, the more wintry the better - big moody
heavens, wind in your face, taste of salt when you lick your lips. My kind of beach experience.
So I was delighted that on the two visits I made to Collaroy this week, both were kind of rainy.
But on the second day, the rain clouds parted just long enough to let the sun have a go. Which is
when I met the girls - and we had a bit of a photo shoot.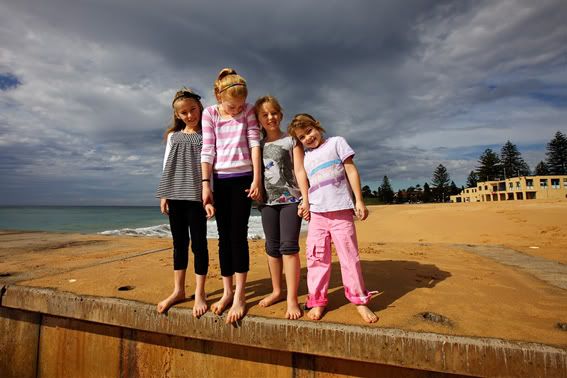 Zoe, Alyssa, Mia and Ella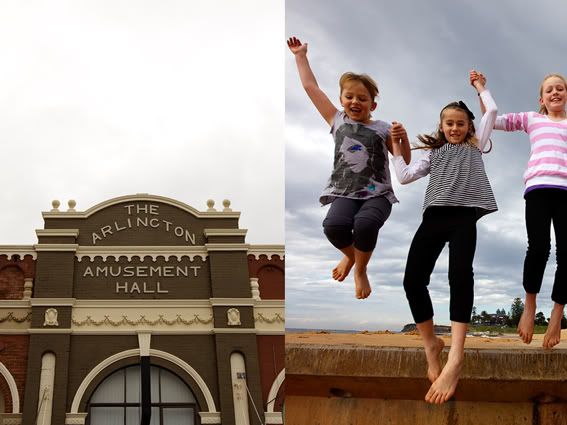 who needs a hall?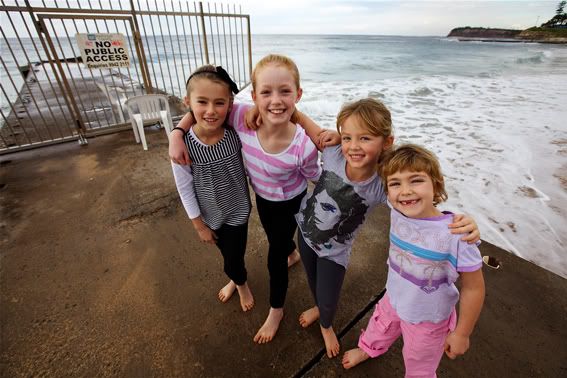 storm drains are fun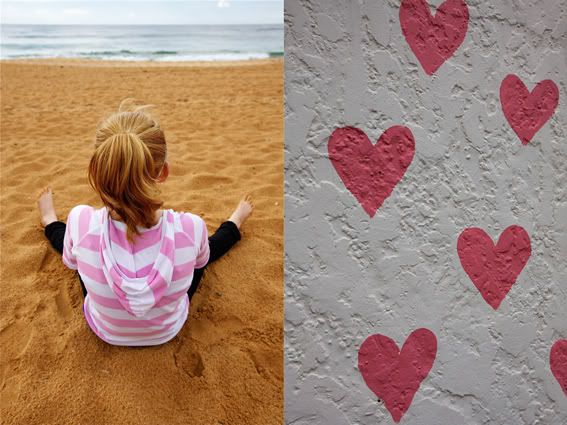 love watching the ocean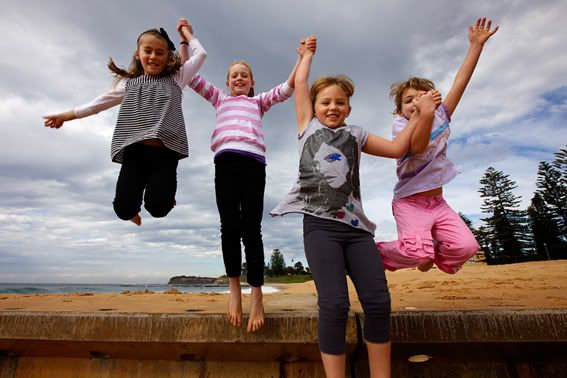 the fabulous four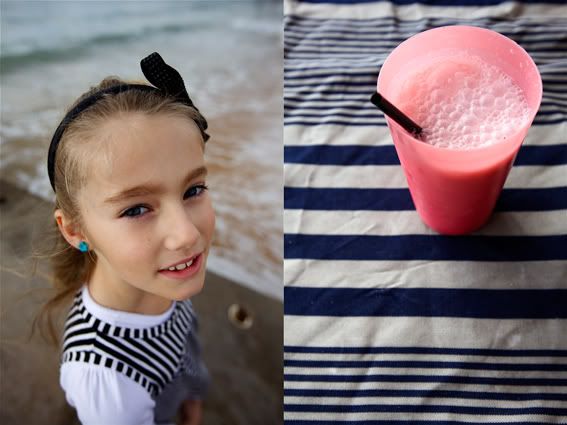 stripes
cheeky

Part 4: Madge
The other gorgeous 'girl' I met was Madge, almost 90. I noticed Madge from the other side of the
street, walking very slowly along in her powder pink hat and teal blue coat - I had to meet her.
I told her she reminded me of my nan and could I please take a photo of her on the beach. She smiled,
took my arm and we crossed the street to take the shot. When I left I told her I'd never forget her.
"And I'll never forget you Louise". Gulp.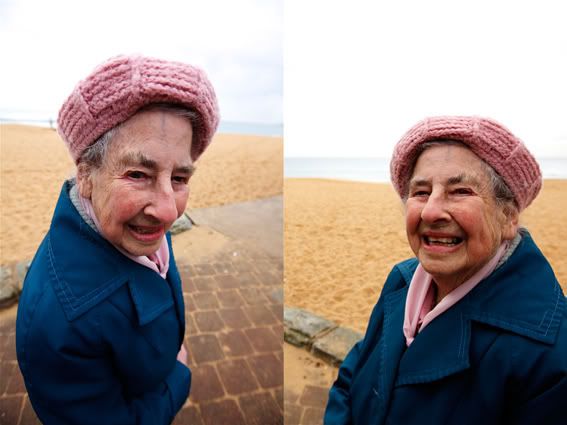 delightful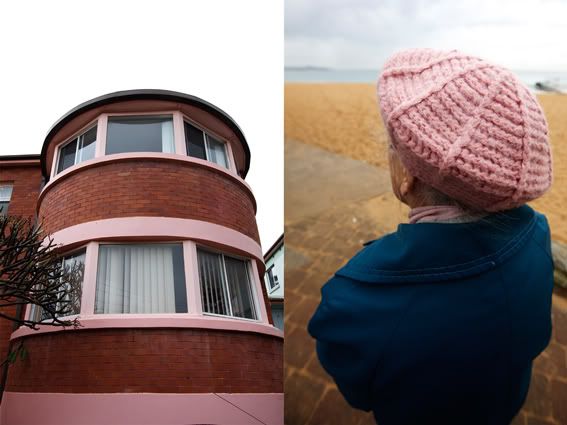 pink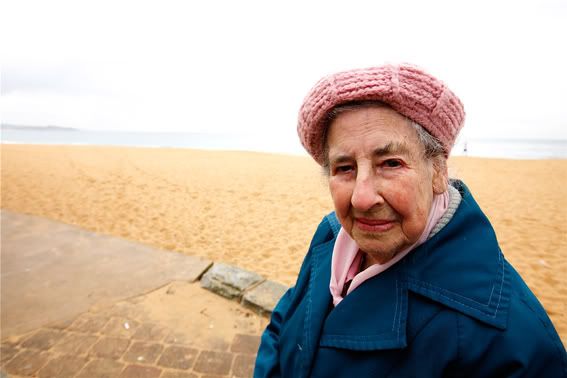 serious for a moment
Part 5: Cherry Blossom
I left Madge and wandered down to another building that used to always catch my eye - but I never
once stopped to explore. Well, it wasn't so much the building as what the building housed - a sweet
colourful little shop called Cherry Blossom.
Cherry Blossom and spiky plant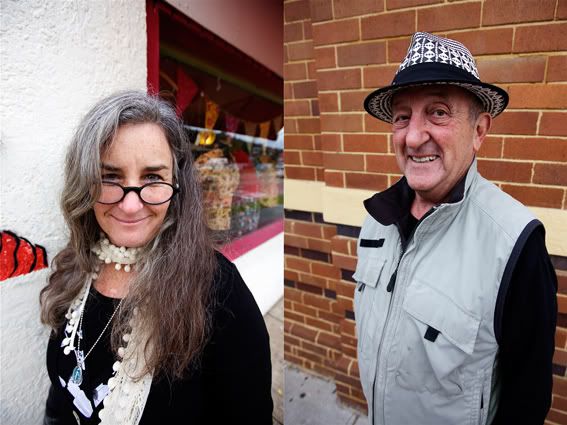 neutral tones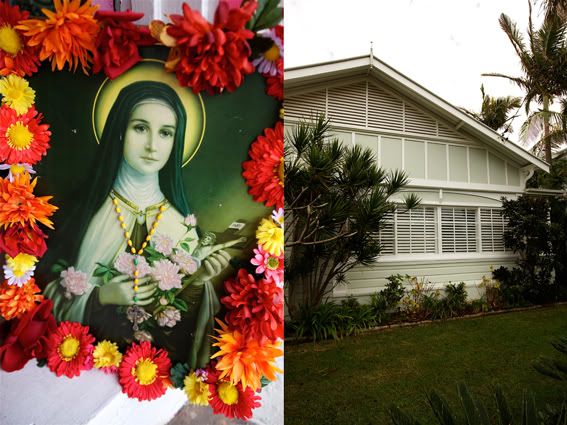 I pray that maybe one day...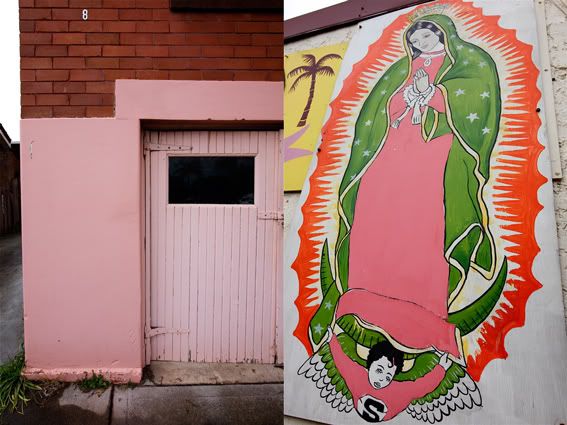 I pray that you don't park in front of my garage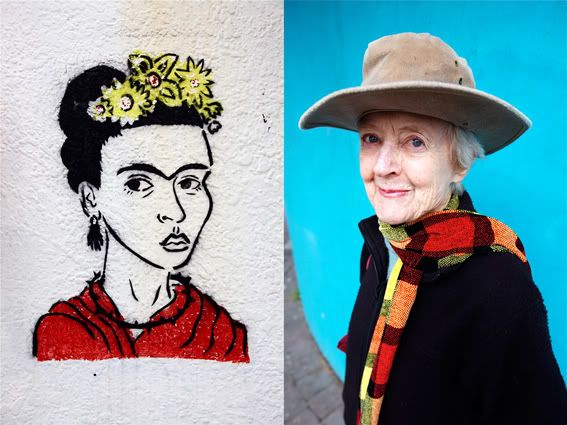 ladies
Part 6: A natural world
Collaroy is so much about the beach really, all 3.4 km of it (when you include Narabeen Beach too).
I liked the southern end most, with its rusty rocky patterned platforms.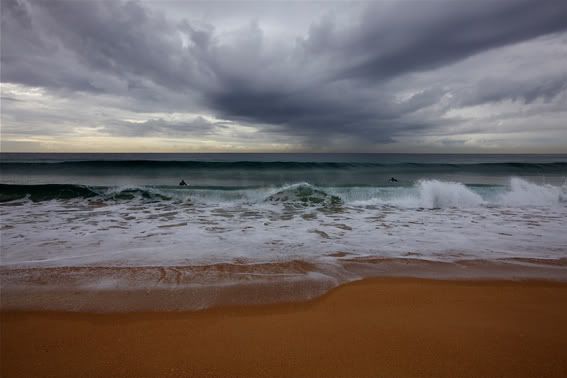 surfers :: 1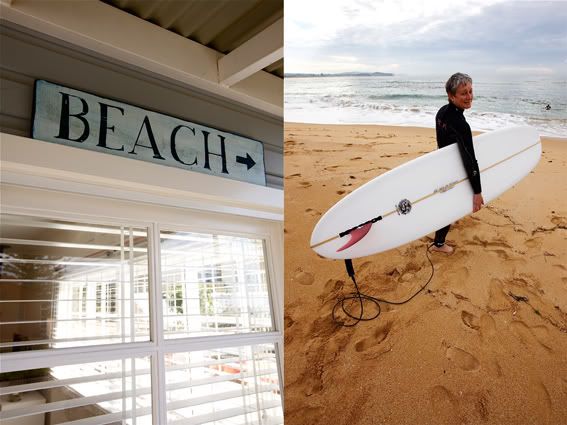 surfers :: 2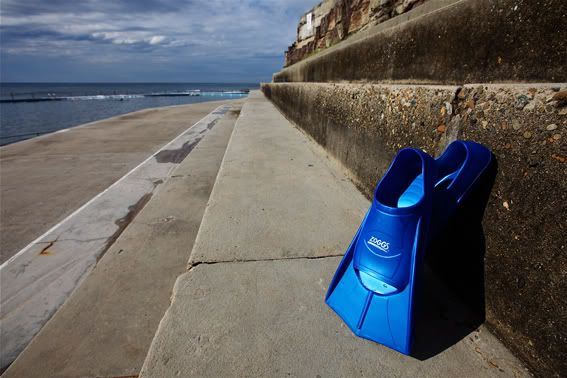 flippers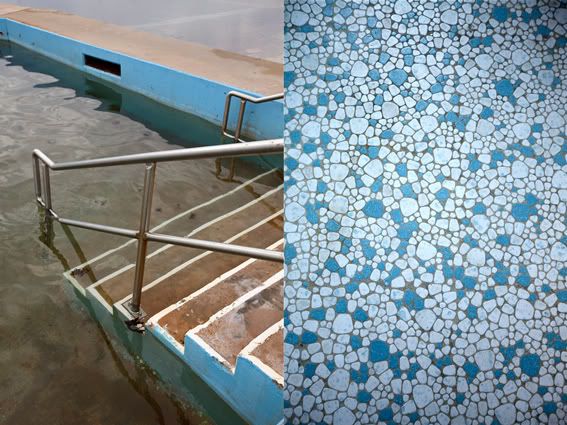 blue
rust :: 1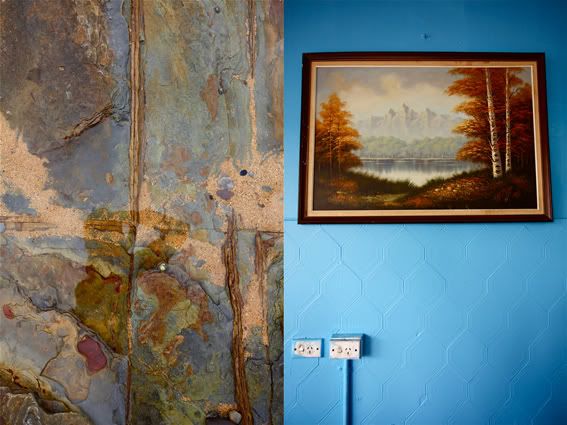 rust :: 2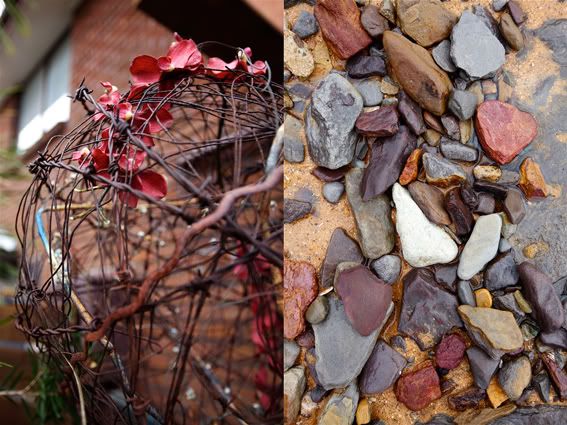 rust :: 3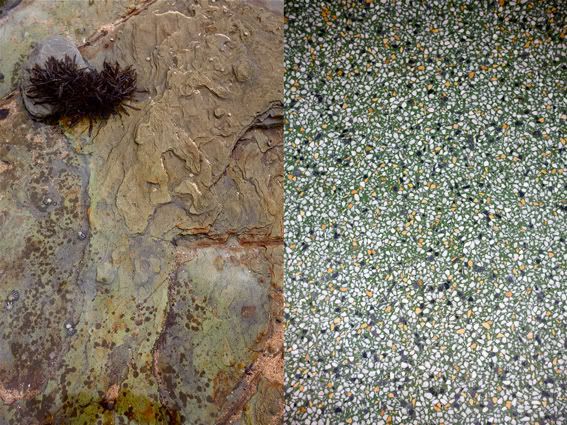 speckle
where plants grown on sand and walls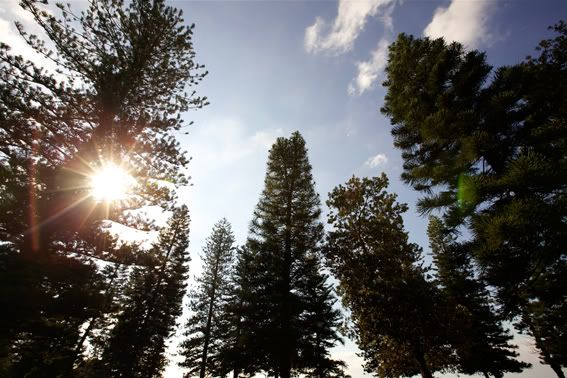 Norfolk Pines, to honour the brave
Part 7: Up the hill
Collaroy Plateau is as you'd imagine, the bit above Collaroy Beach. Nice views from up there but
what really caught my eye was a house covered with mad sculpture in its garden.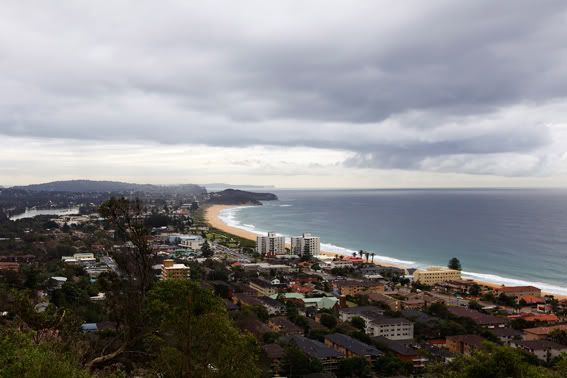 hill top
bedroom in the sky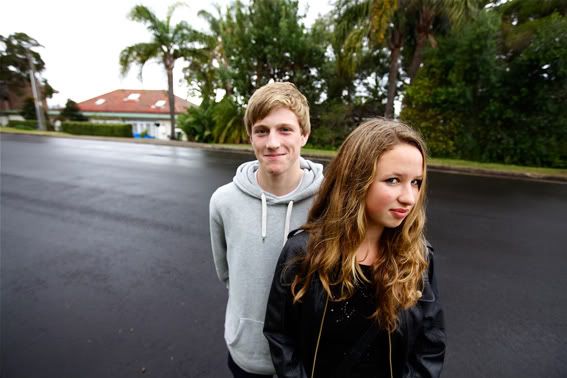 holidays
the life aquatic :: 1
the life aquatic :: 2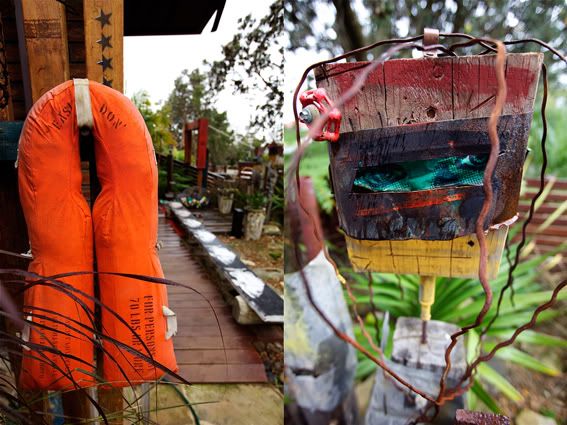 the life aquatic :: 3
Did I find beauty in Collaroy? The skies, the nostalgia, the mad sculpture, those gorgeous girls -
and Madge. Beautiful Madge.
See you next week.