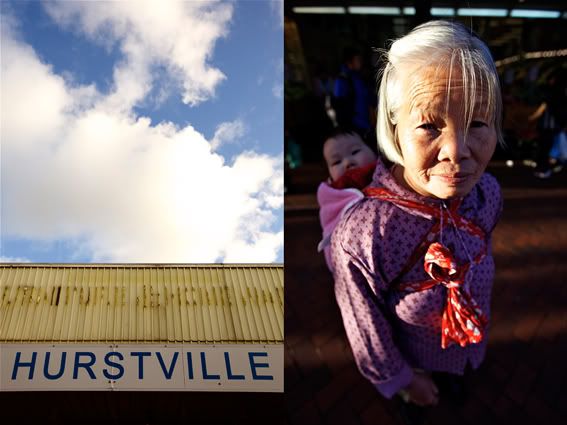 Hurstville. Last time I went I was a lanky kid in a white skivy and flares, clutching a bag of multi-coloured
popcorn in one hand and my dear old nan in the other.
Growing up in Hong Kong, we'd come back to Sydney to visit relies every few years. My brother and I
would always spend a few days at my nanny's place in Hurstville (before she moved to Collaroy).
My memory can be pretty shocking but I vividly recall so much about those times. Nan's generous
nature and easy laugh.
Sitting in front of TV at 6am watching Lost in Space. Visiting Roselands
shopping centre.
But I could not remember for the life of me where she actually lived in Hurstville. With my mum long
gone my family struggled too. Finally my brother had a flash - Carrington Avenue. While he couldn't
recall the number he remembered it was within 50 metres of the main road.
So this week, decades after those childhood visits, I headed south-west to Hurstville. First stop,
Carrington Avenue. I was so excited to have finally made it there but after scouring every inch
of the street, and speaking to someone who's been there for ages, I realised that her little house
had probably been demolished long ago.
It was bitterly disappointing - yet I don't really know why. I miss my mum and my nan so much
- but if I had found the little house, would it make it any better?
What made the visit to Hurstville even more nostalgic was that it's now a sort of mini Hong Kong,
the place I grew up in, from ages 6 to 16. So even though it's so changed from the Hurstville
that my nan knew and that my brother and I had visited as young kids, it was very familiar, in a HK
sort of way.

Anyway. Apologies for the hand-wringing but I wanted to let you know the back story to my visit to
Suburb No 44 (which by the way means double death in Chinese - eek!)
And now for some back story of the suburb itself. 16km from the city, name a combination of 'forest
wood' and 'town'. People wise: Eora, then British, then Greek and Italians, Macedonians, then
Chinese, and more recently New Zealanders.
Let's look.
Part 1: The Chinatown of the South - the people

Although Hurstville now accommodates dozens of different nationalities, the place feels predominantly
Asian, largely due to all the Chinese restaurants and shops on the main street. My nan wouldn't
believe her smiley eyes.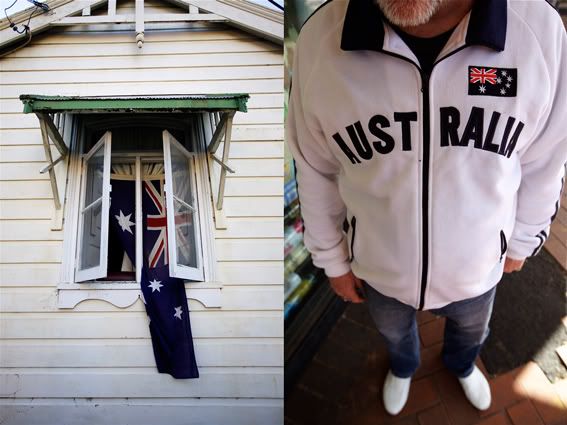 an all white Australia long gone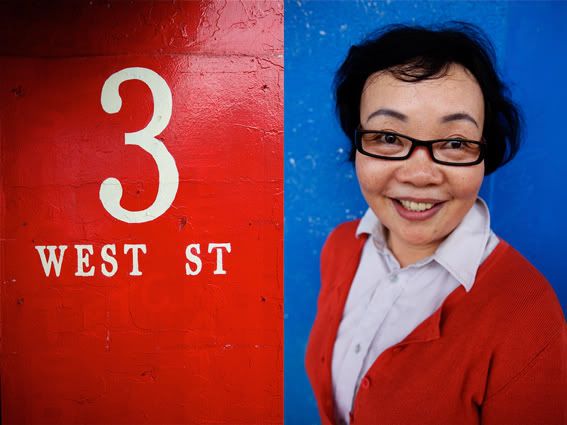 the east of the west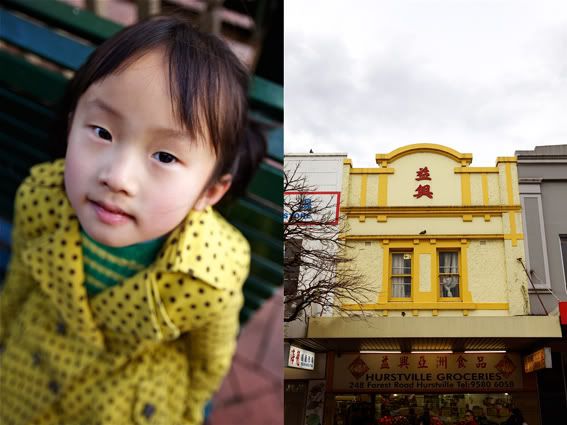 growing up Australian in Chinatown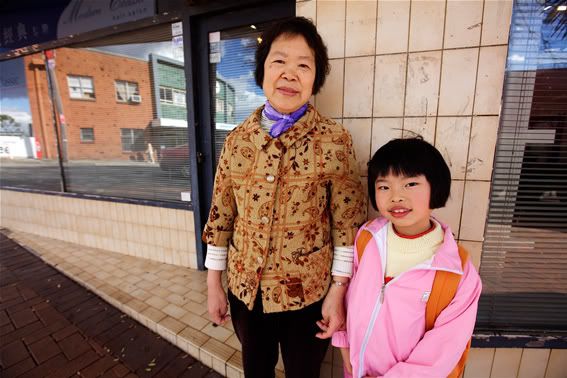 Lily Chen and her grandma :: 1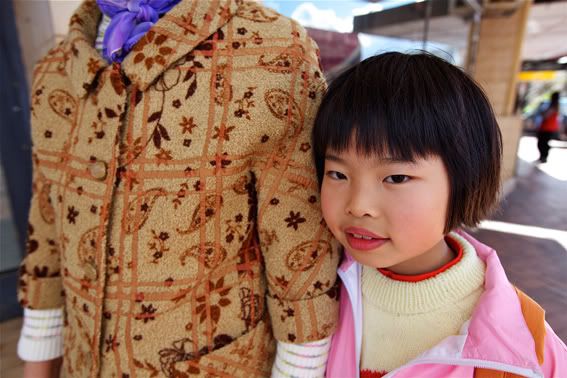 Lily Chen and her grandma :: 2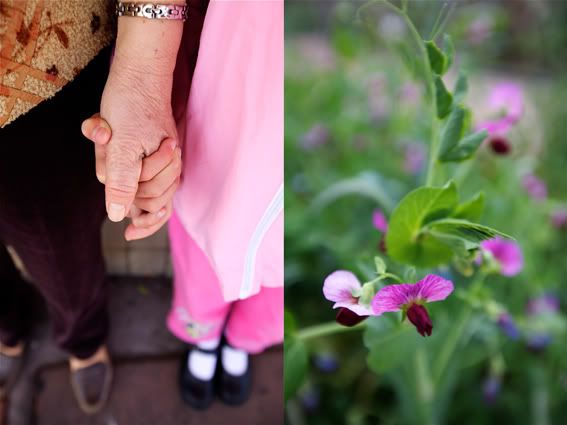 helping the young ones grow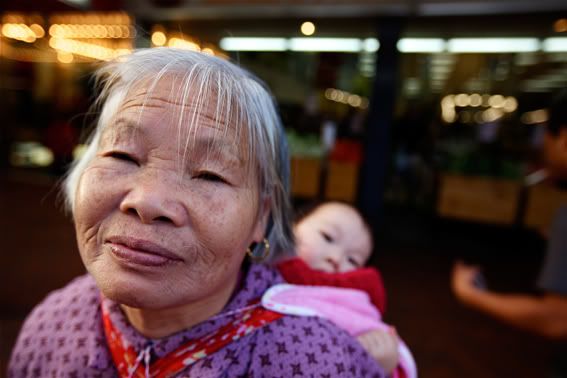 the chinese Baby Bjorn :: 1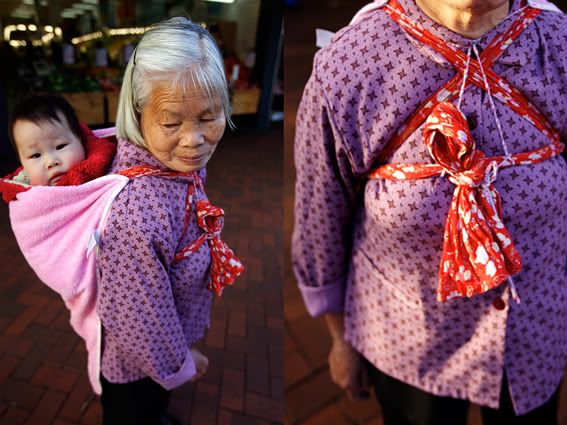 the chinese Baby Bjorn :: 2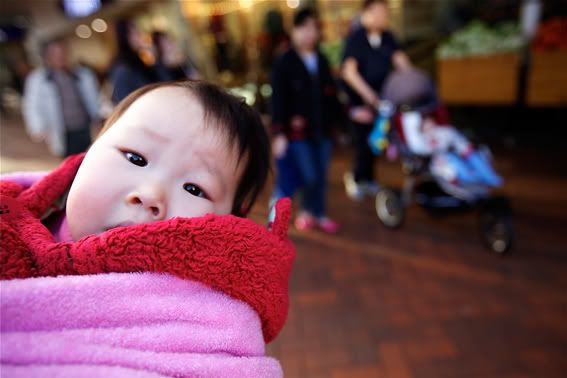 baby transport, the traditional way and the modern way
the chinese Baby Bjorn :: 3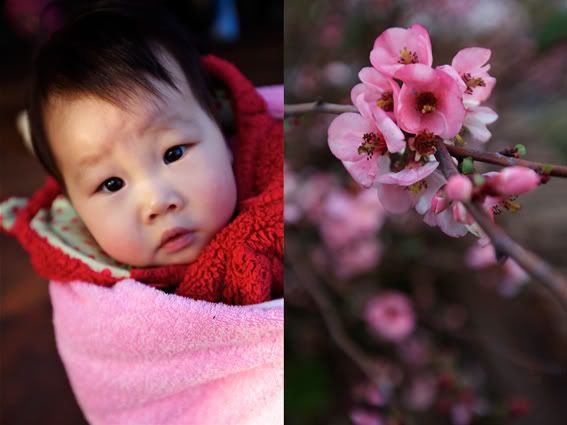 blossom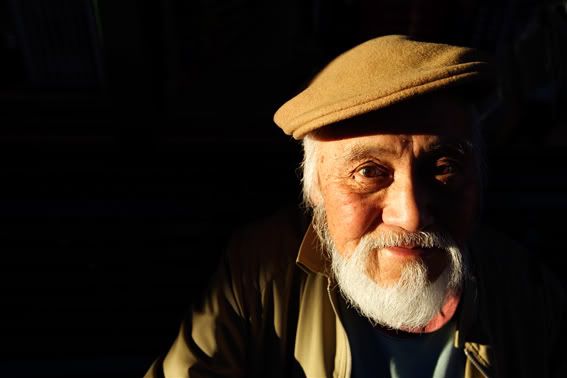 Derek, 85, a Chinese Scotsman :: 1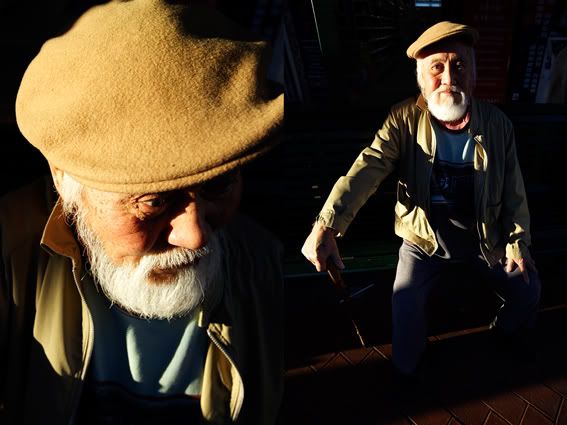 "I'm a great grannie"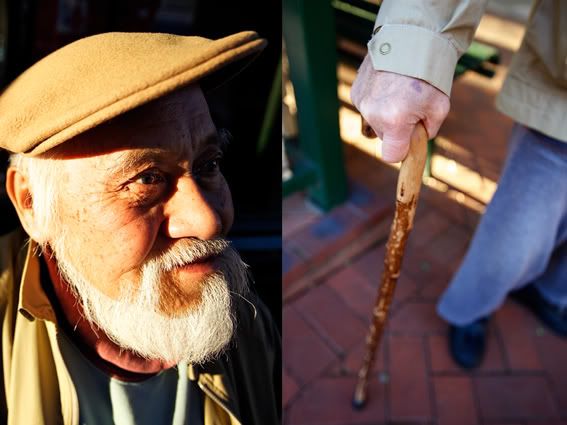 his only health issue at 85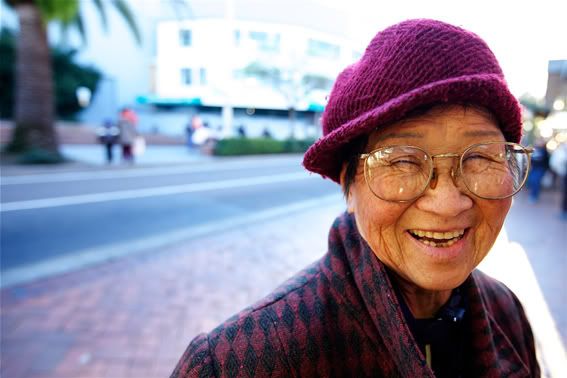 YK, 83
Part 2: The Chinatown of the South - the food

Confession - not a big fan of chicken feet or shiny red meat. So even though Mr Chao BBQ Bar has
a permanent queue outside it, I can't tell you how good it is because I didn't sample the wares.
Yum cha, on the other hand, I love but can't do, being gluten free. So no reports about Mr Chao
Seafood Restaurant and its famous yum cha either. But again, judging by the feverish crowd
waiting a turn, it must be pretty tasty.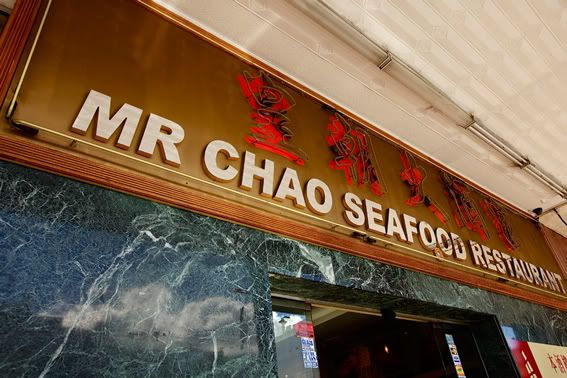 yum cha r us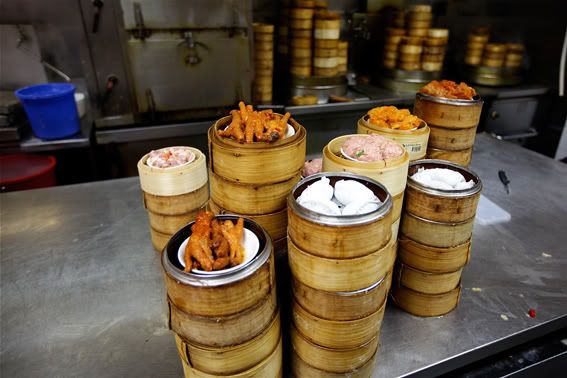 ready for steaming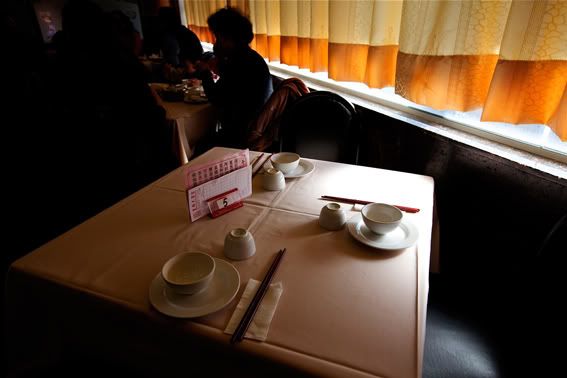 empty for just a moment
yum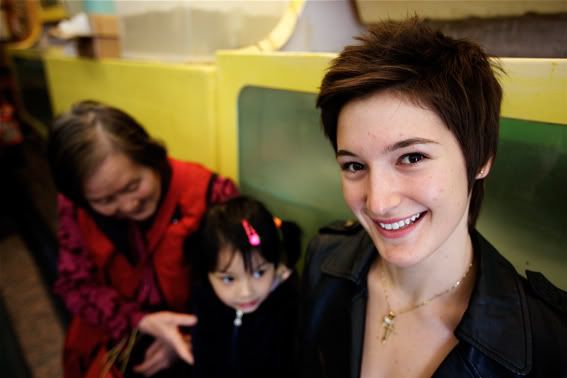 waiting for a table - Rebecca - "often I'm the only Anglo in the place"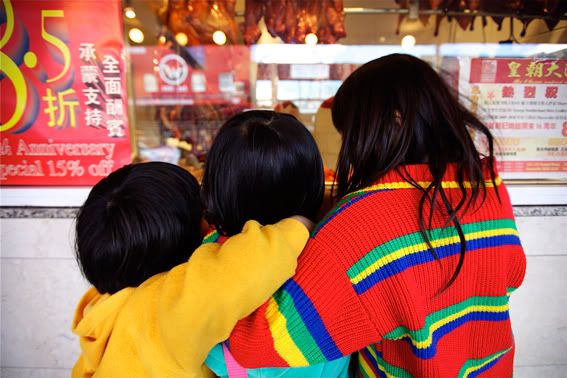 waiting for mum outside the BBQ shop :: 1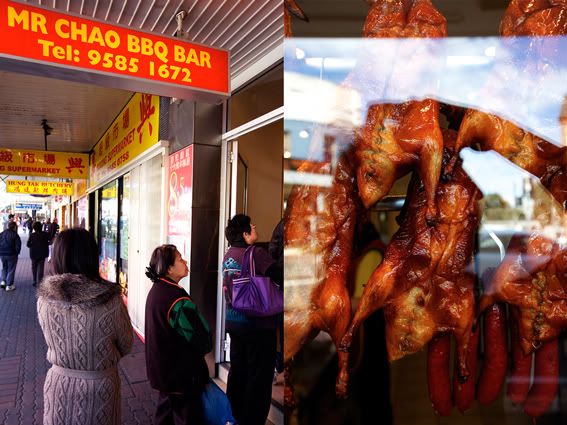 a permanent queue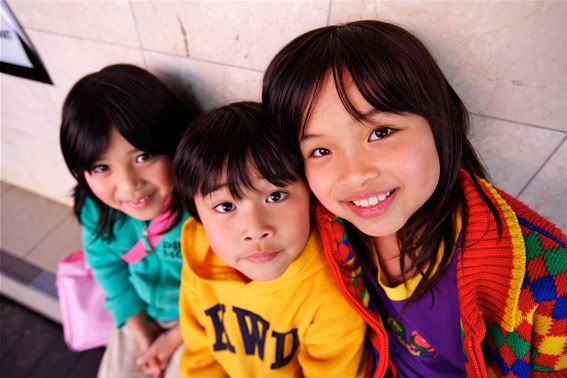 waiting for mum outside the BBQ shop :: 2
Part 3: India in Hurstville

At the former Hurstville Entertainment Centre, admiring the 1970s beaten copper panels and green
tile combo, when I noticed an ornate swan-like, flower-covered thing inside (a doli). Turns out there
was to be an Indian fund-raiser that evening, launched with a bride being carried into the building
on said doli. Indian community big in the area and would I like to come back to see it?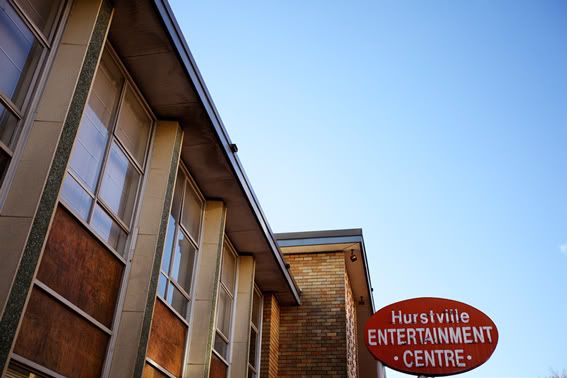 copper and green :: 1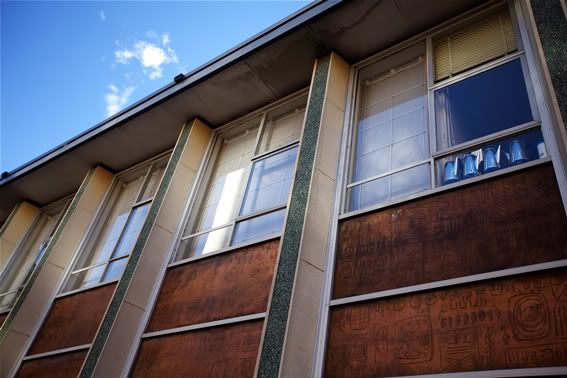 copper and green :: 2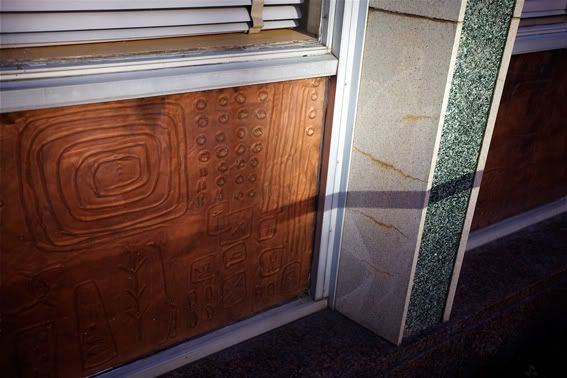 copper and green :: 3
a marriage of cultures :: 1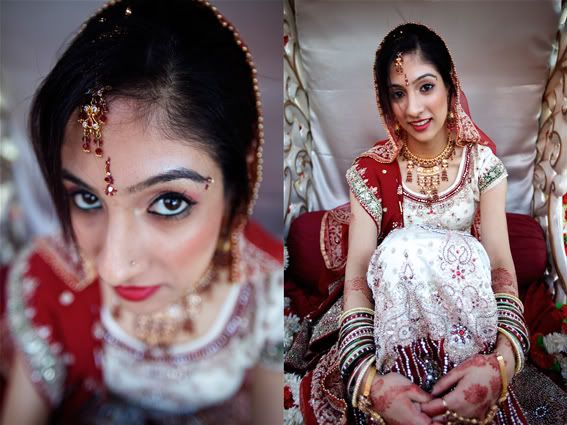 a marriage of cultures :: 2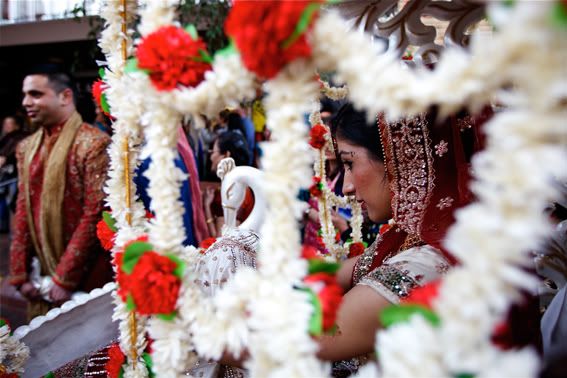 a marriage of cultures :: 3
patterns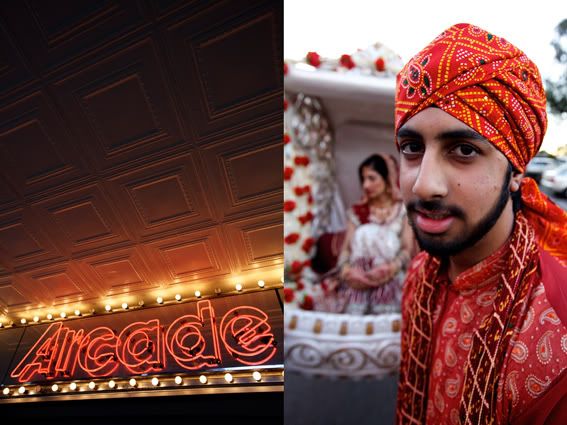 that's entertainment :: 1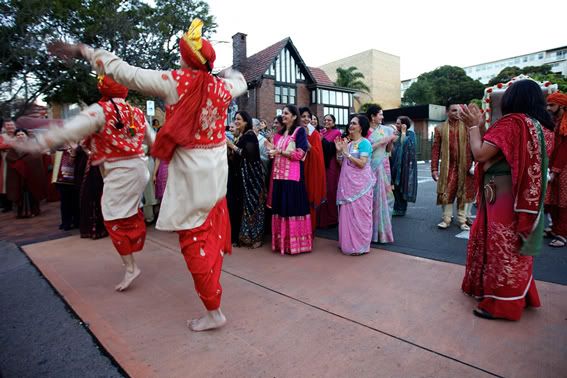 that's entertainment :: 2
Veda, 69 years young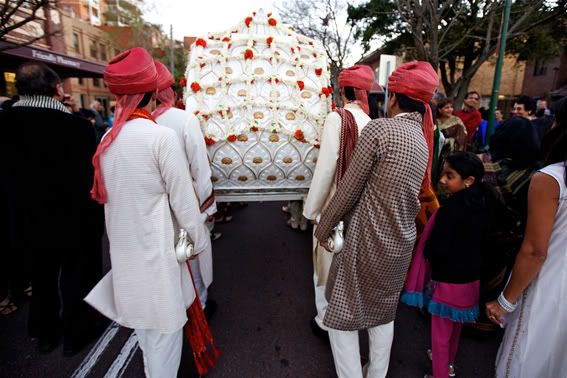 that's entertainment :: 3
that's entertainment :: 4
India and China, superpowers of Hurstville
Part 4: Macedonia in Hurstville

Having enjoyed that little bit of Bollywood on the Saturday evening, I headed back to Hurstville
the next day - to stumble upon a Macedonian pre-wedding celebration in full swing. I later learnt
that the Macedonian family's neighbours included Sri Lankans, Greek, Croation, Lebanese and
Chinese. And the name of the street? Australia Street.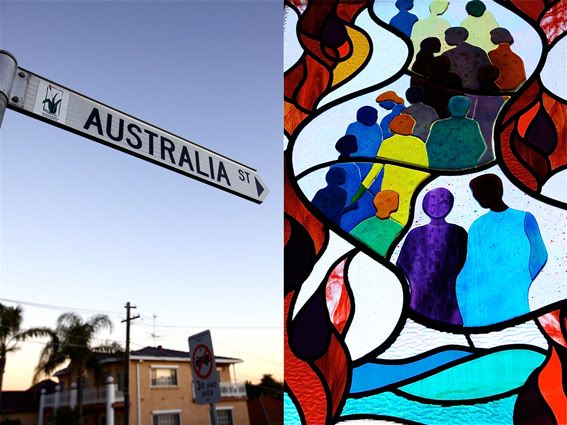 a street of people from all over the world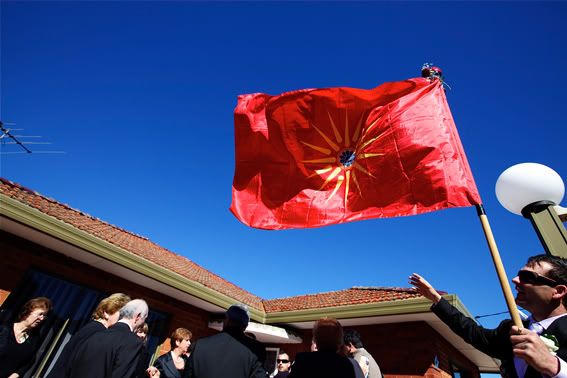 flying the Macedonian flag on Australia Street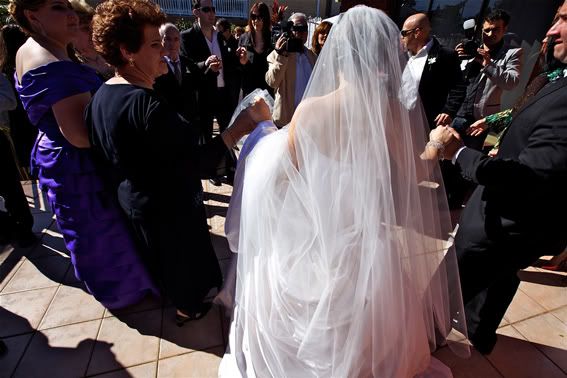 the wedding dance before the wedding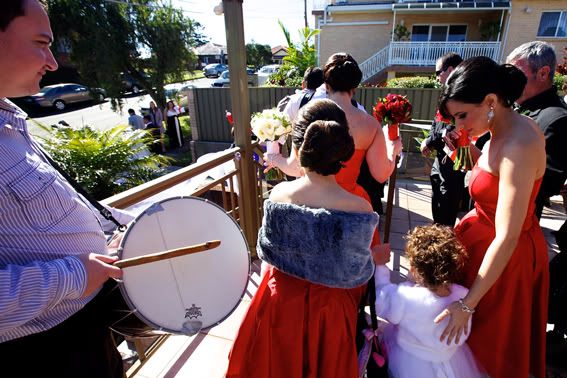 and the band played on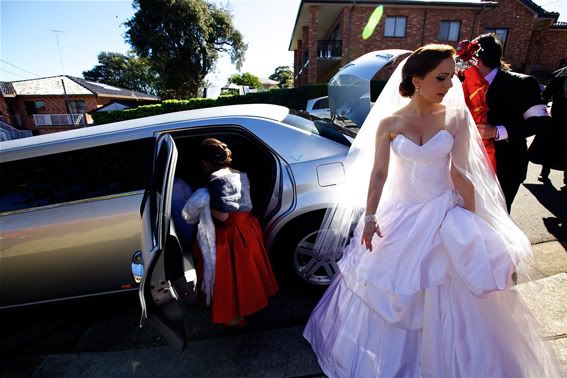 off to church - Lydia :: 1
off to church - Lydia :: 2
Part 5: More multi-cultural Hurstville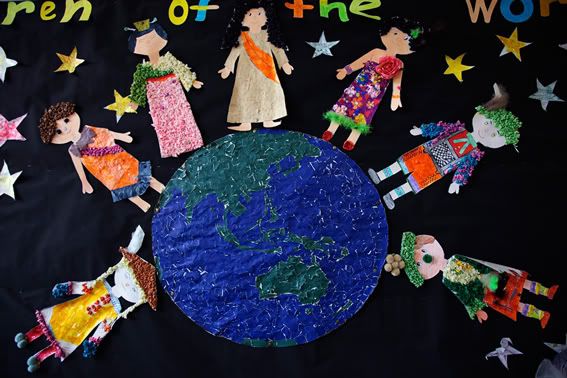 'children of the world' , Hurstville Public School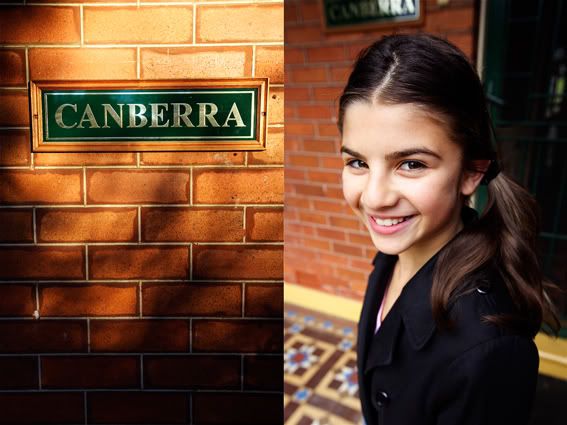 Rebecca, half Lebanese, half American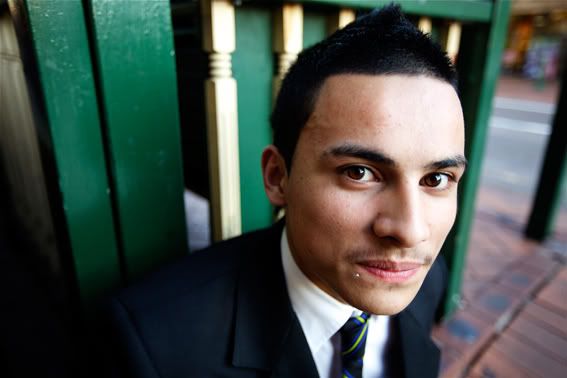 PJ, "half Filipino, half Australian"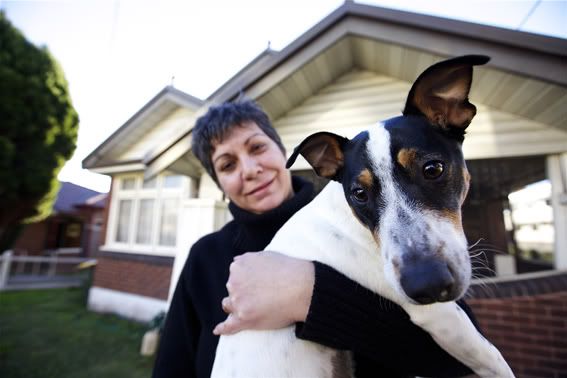 Demi and Ray, Greek
Part 6: Community Garden

Slam bam in the middle of Hurstville's densely built-up northern side, there's a large block of land
dedicated to a community garden. I met a Chinese lady there collecting and preparing her vegies
for dinner - but as she couldn't speak English and I can only manage one to ten, hello and thank
you in Cantonese, we spoke in hand gestures - and did just fine.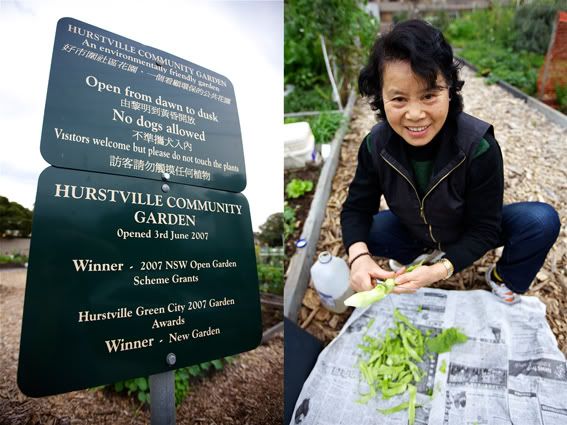 community garden - and kitchen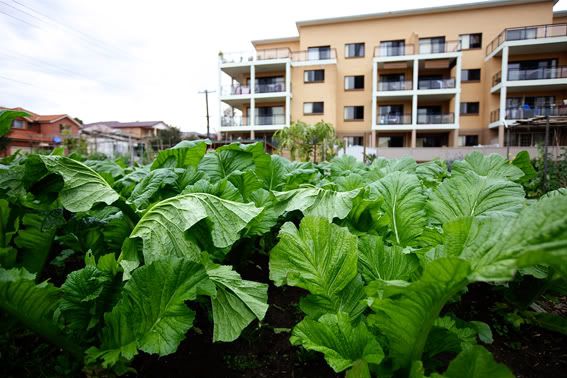 high-rise and the vegie patch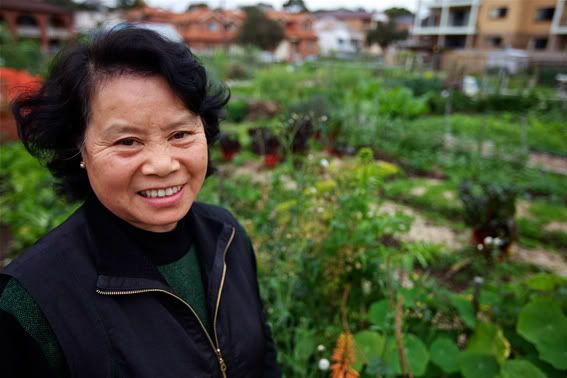 back to your roots :: 1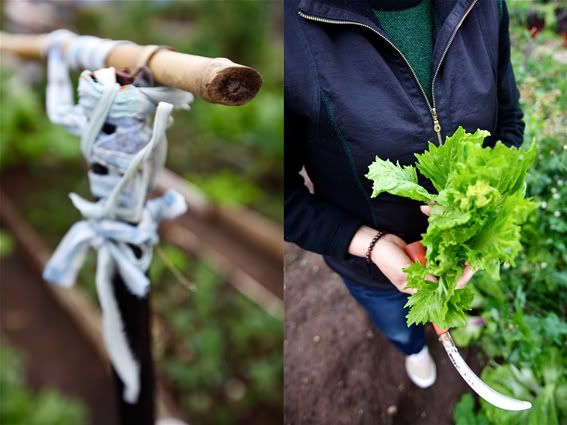 hand-made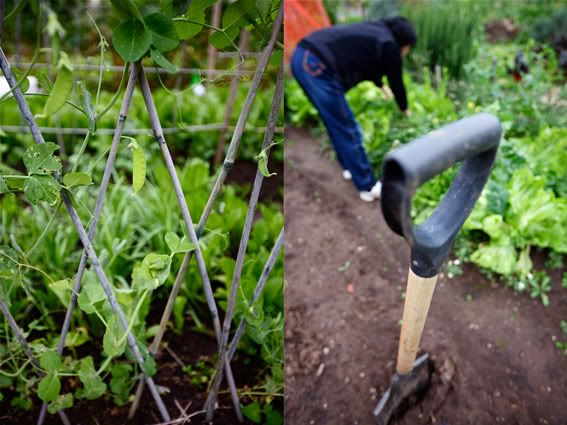 back to your roots :: 2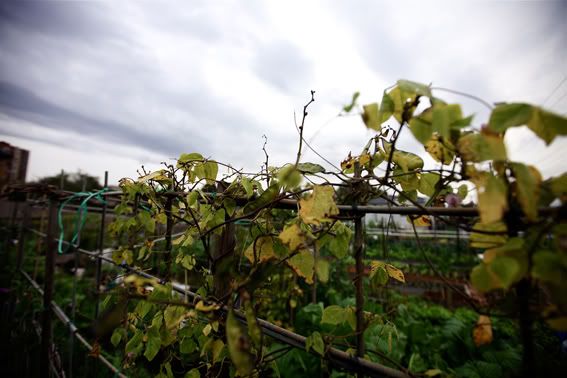 growing wild
Part 7: The old and the new

There are new apartment blocks, villa townhouse types and large McMansions aplenty in Hurstville.
But there's also a handful of heritage listed buildings as well as a few survivors from the 70s.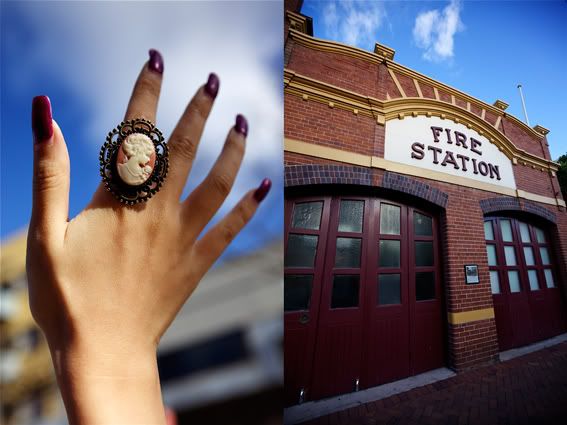 fire, fire!
diamonds
circles of life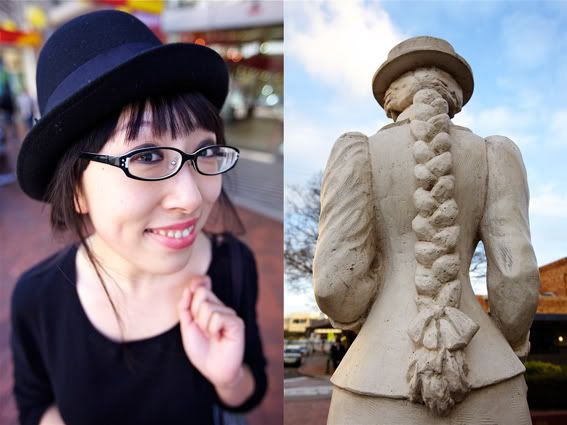 hat ladies: Zoe and Miles Franklin
Part 8: The nanny files

My mind filled with memories of my nan, I couldn't help stalk a few real life grannies too. I don't
think I was too scary.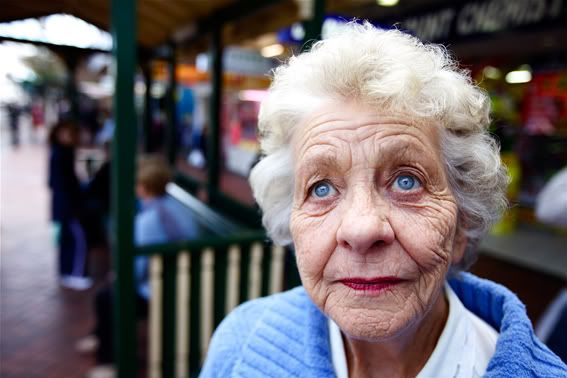 Mary, 77 - "I used to like it but it's too busy now"
Claire, 85 - "I've seen my best days love"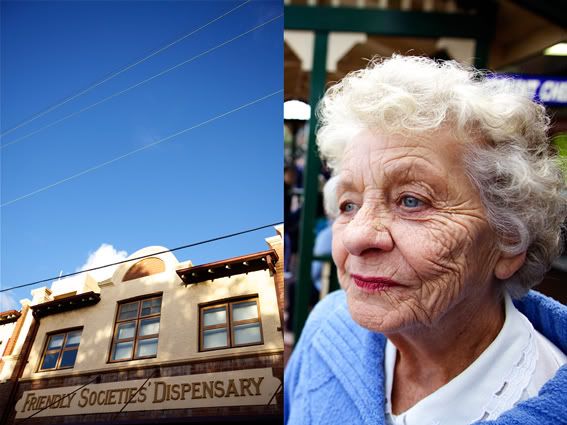 remembering a gentler time
when I'm 64
I left Hurstville, filled with images of births, deaths and marriages - in a variety of ethnicities.
That was the beauty, right there.
See you next week.