Yesterday was too good to stay chained to the computer. Perfect blue sky and two things of interest on the
calendar - an open day at the Lakemba Mosque and the Surry Hills Festival.
I also wanted to show my book to show some of the people in Lakemba that I photographed.
If I didn't physically take it there, I doubt they'd ever know they were in the book. I could only find one
family so I decided to show other random people the book anyway - and photograph them having a flick
through.
Two worlds collide...
Part 1: Lakemba Mosque Open Day
Fairy floss and a jumping castle for the kids, tours of the mosque and all questions answered by
the "Ask Me" guides for the adults. Everyone was happy.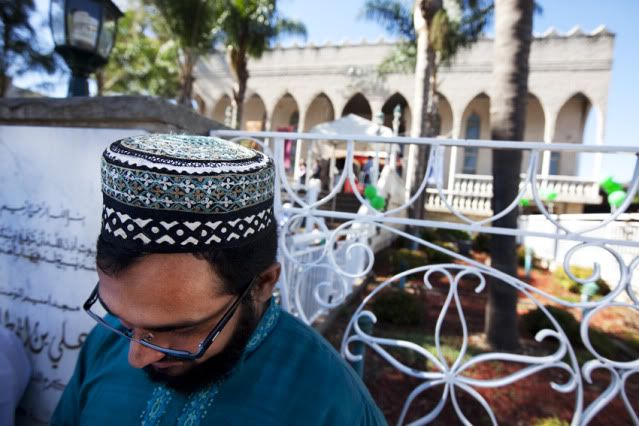 Harunur's hat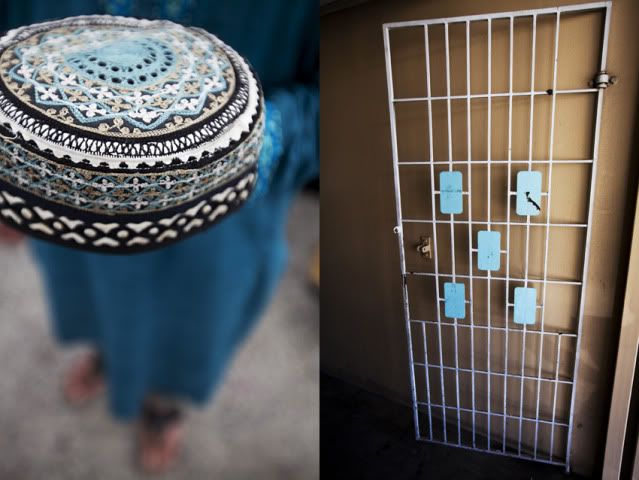 Islam opens its doors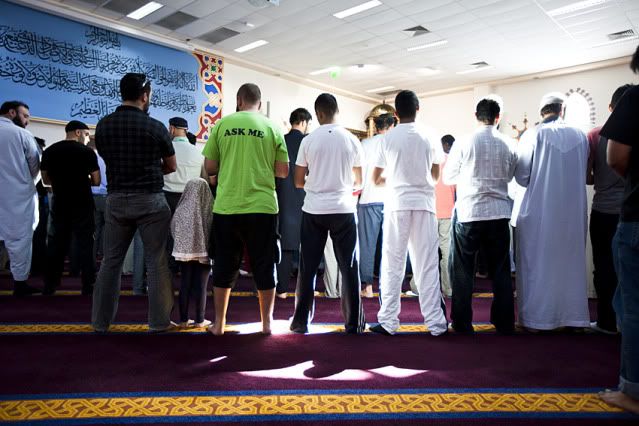 ask me anything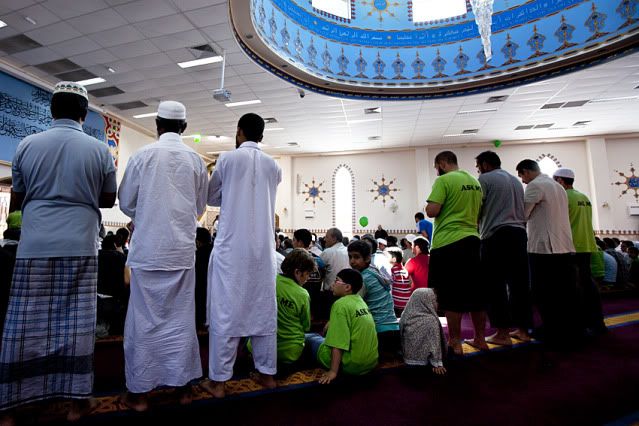 the 'ask me' crew
little red riding hood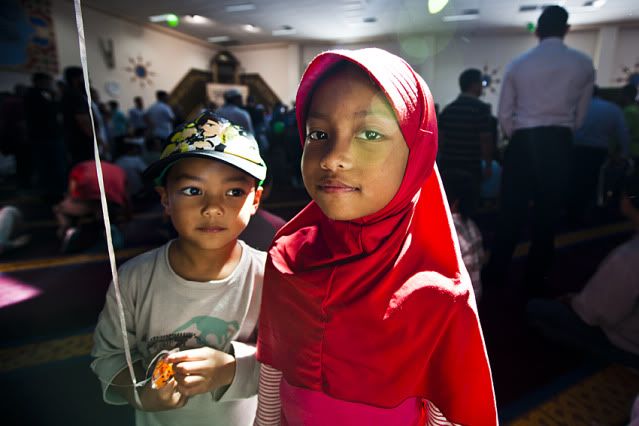 little red riding hood and her bro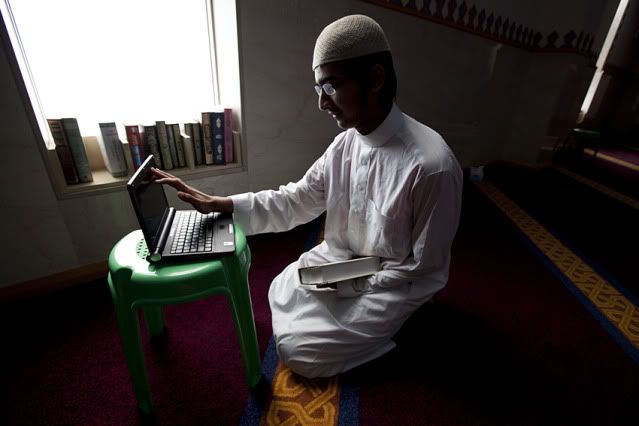 Shahbaz, Koran cramming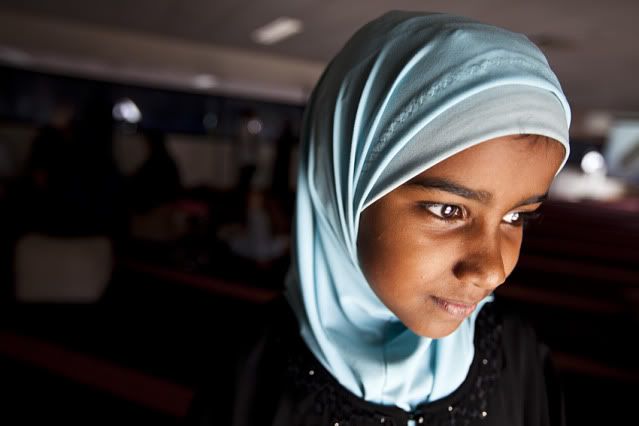 Kadejat, from Ethiopia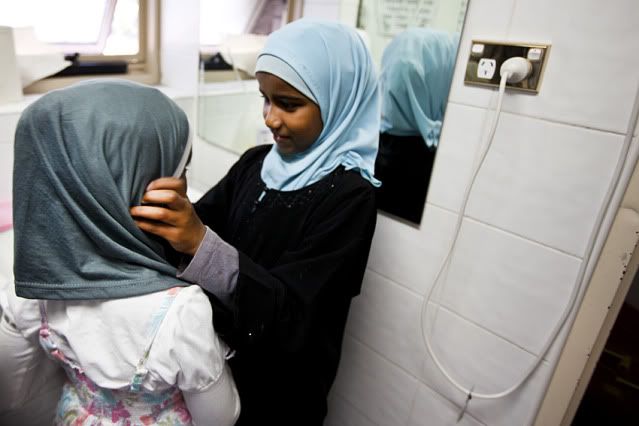 Kadejat adjusts her sister's hijab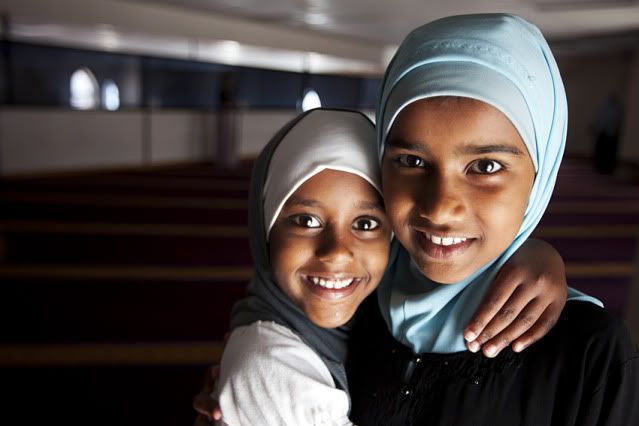 Shayma and Kadejat
Part 2: 52 Suburbs, the book, in Lakemba
I met Allen, Roba and their daughter Sabah 18 months ago when I took their photograph inside their
cake shop. They were delighted that their photo made it into the book - and could I please come back
and take some shots of their biscuits and cakes for their front window some time soon.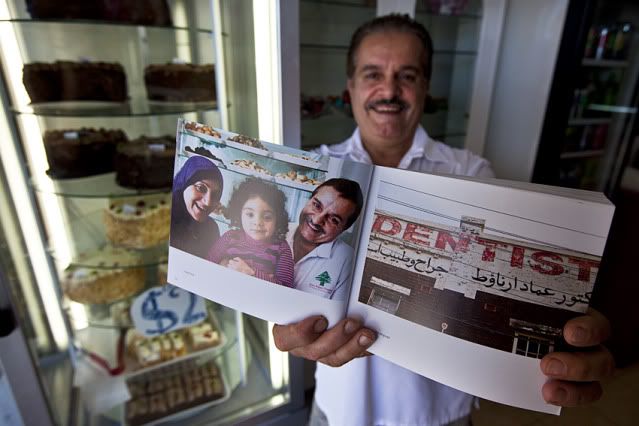 Allen and his family in print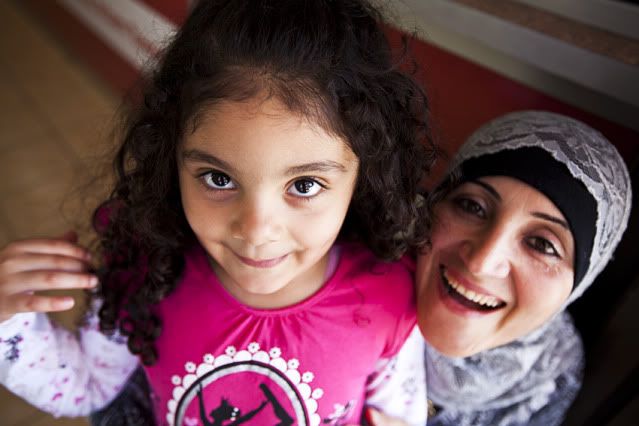 Sabah, 18 months older
After leaving them I wandered down the main street and showed the book to random people.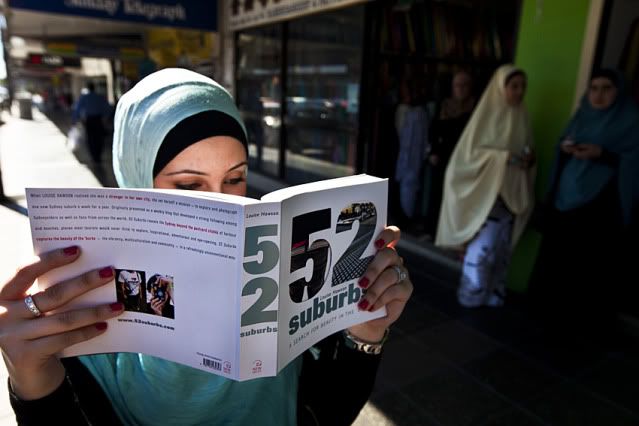 Lakemba literature :: 1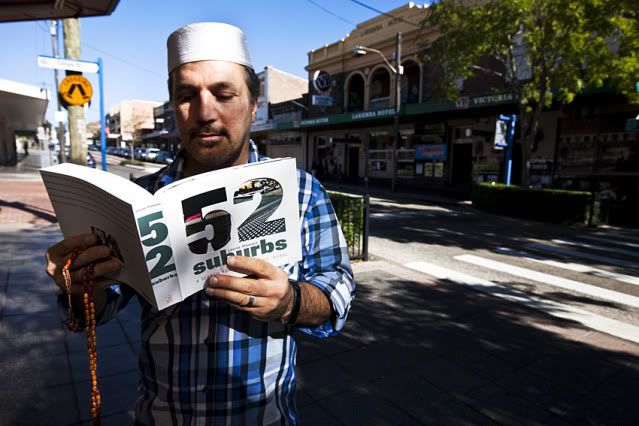 Lakemba literature :: 2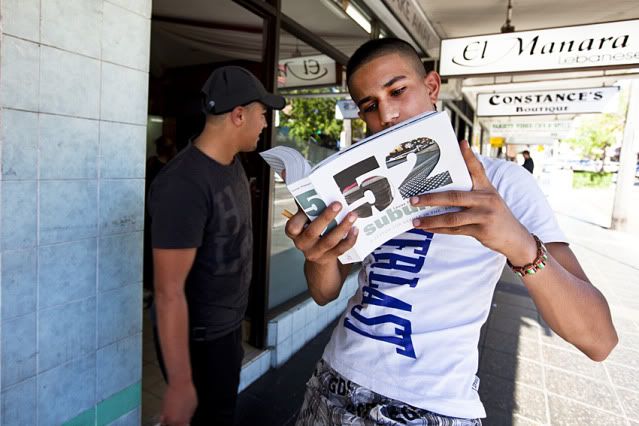 Lakemba literature :: 3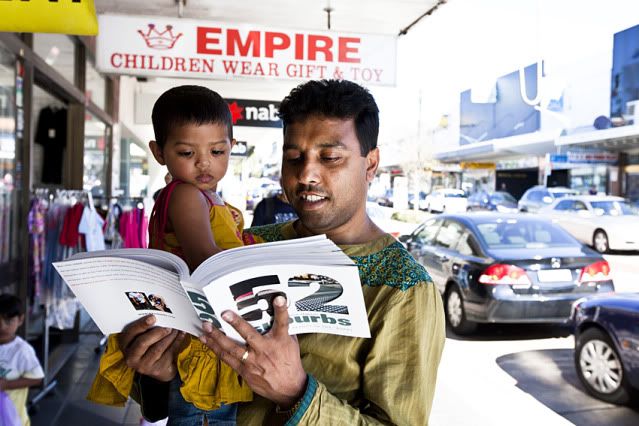 Lakemba literature :: 4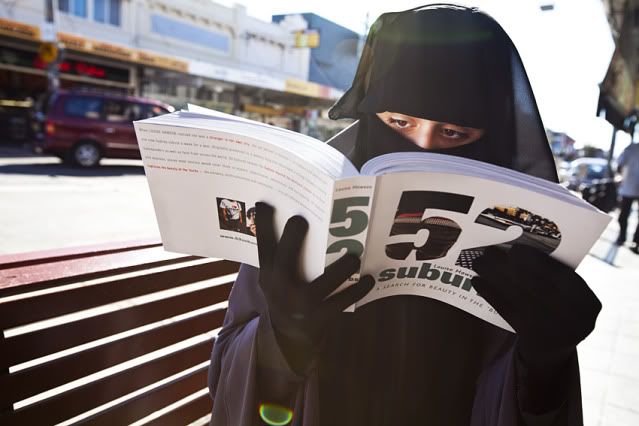 Lakemba literature :: 5
It would be great if the book made it into the local shops one day.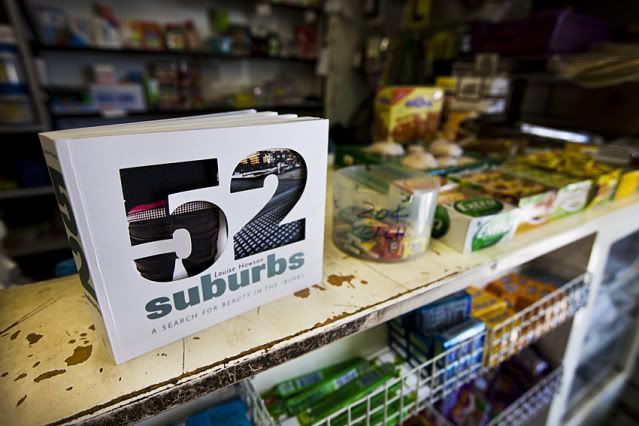 you never know
Part 3: Surry Hills Festival
From the land of veils to skimpy frocks and free flowing beer, Surry Hills. I can't give a fair account of the
festival as we arrived late and my daughter's patience was running out rapidly. Just time enough to snap
some people with the book before giving in to the tugging of my arm and retreating home.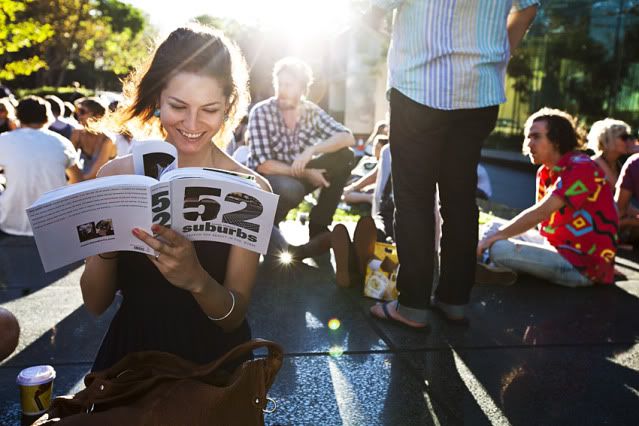 Suburb No 17, Surry Hills :: 1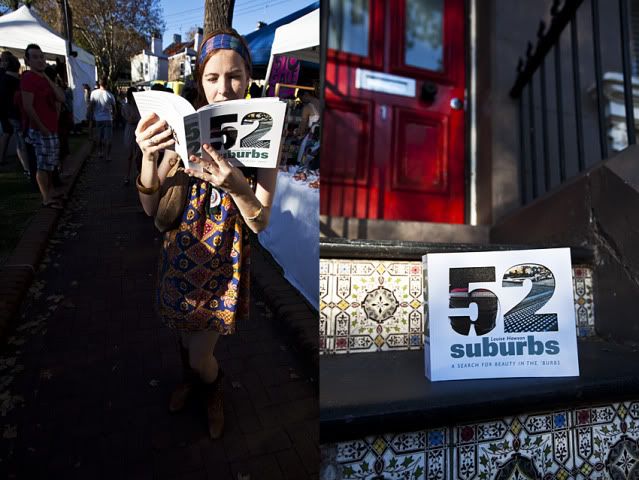 Suburb No 17, Surry Hills :: 2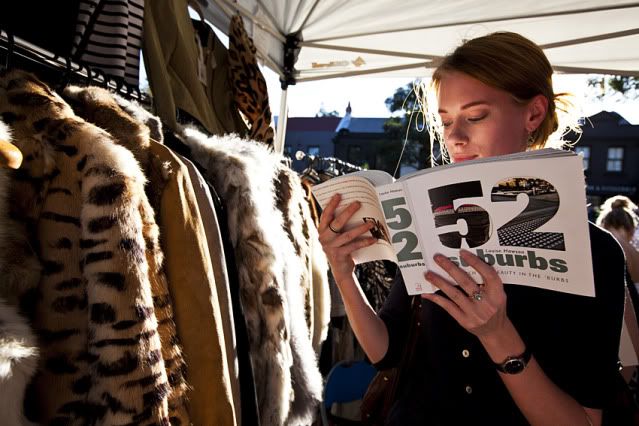 Suburb No 17, Surry Hills :: 3
Suburb No 17, Surry Hills :: 4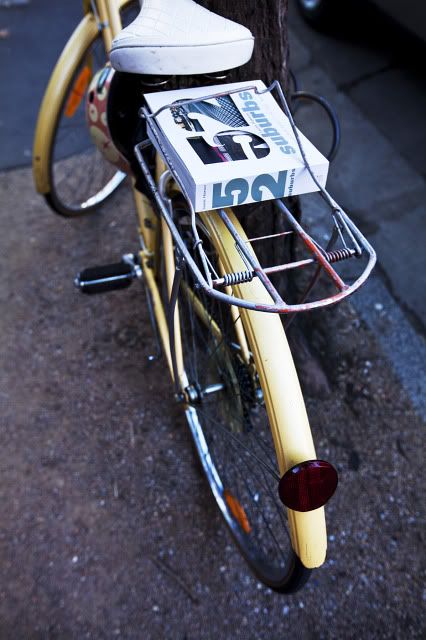 Suburb No 17, Surry Hills :: 5
The book will be out in just three weeks time. So anyone who's pre-ordered should find it on their
doorstep pretty soon.
coming soon to a suburb near you
Back to processing
images for the exhibition - made so much easier by the fact the clouds are starting to
roll in again and that perfect camera-friendly blue sky of yesterday is no more. Hope you enjoyed it
while it lasted.