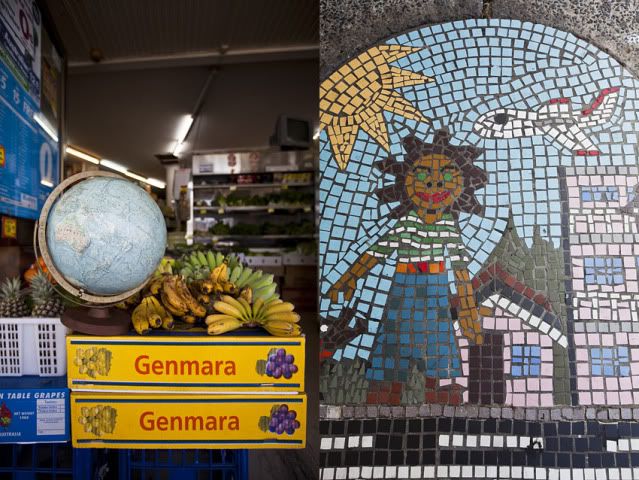 I thought I'd check in to let you know how the 52 Suburbs ATW Kickstarter campaign is shaping up.
As the nifty little Kickstarter widget shows, we are 32% of the way to our goal. 71 fabulous backers have made
pledges to the tune of $6,499. Everything from $1 to $1,000. In return for their generosity they'll receive
various rewards, everything from most excellent stickers to limited edition prints and a limited edition
book of the project.
Many thanks if you've already made a pledge. But if you haven't, can I be bold and say this: If everyone
who subscribes to this blog forgoes one cheap(ish) bottle of red or one non-fancy pants pizza, and
instead contributes that $15 to the Kickstarter campaign, this project will happen! That's all it will
take.
Meanwhile, I'm still flat out exploring every avenue to get this project off the ground.
In fact, I've been so consumed that I can't think of much else. Everywhere I look I see the world, even
when I'm doing my shopping down Marrickville way...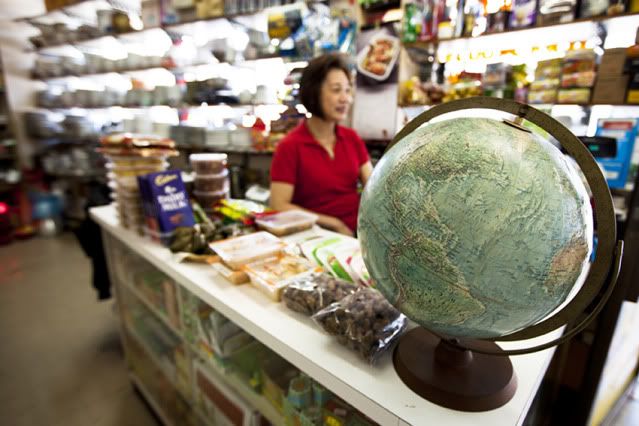 buying lemongrass I see Asia
buying meat for spag bol I see Italy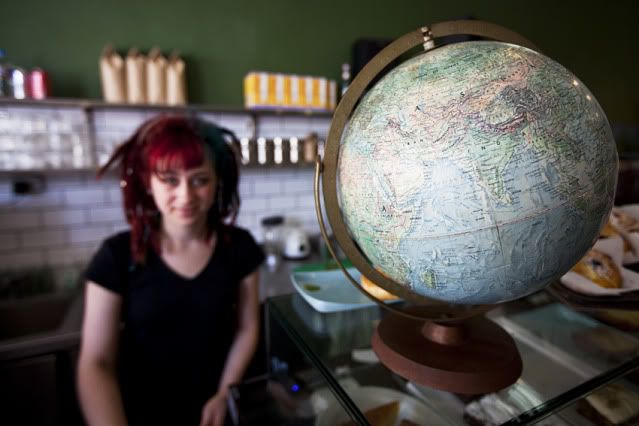 buying a croissant for Coco I see Paris
looking at tiles I see New York (why I'm not sure)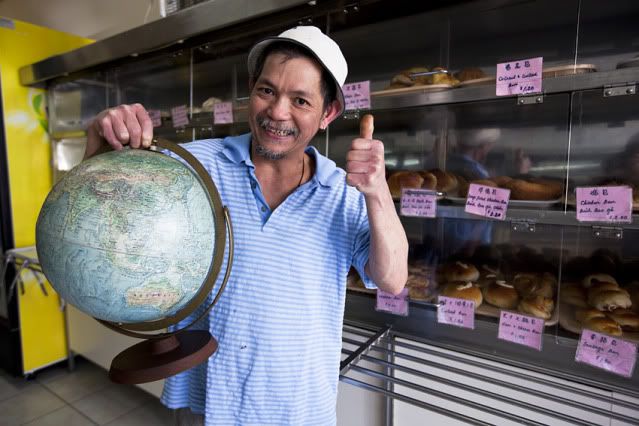 chatting to Life (yes, that's his name) I see a funny man!
I guess you could say I'm a little obsessed. But there doesn't seem to be any other way than obsession to get
this project up and running.
If you'd like to make a pledge please
click here
. Arigato. Merci. Danke. Etc.