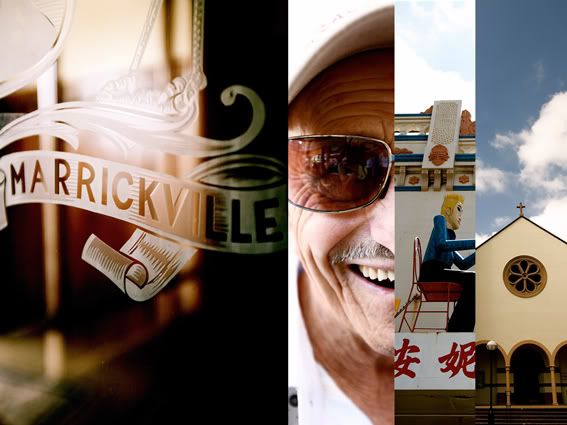 I have been itching to explore Marrickville ever since a regular follower of
52 Suburbs
suggested it.
I've been before, many times, but only to visit friends at their homes. Never once have I walked down
the main street, only ever driving through it, impatient to get to where I was going. So when I hopped
out of my car this week with a reason - an excuse - to stick my nose in to churches, homes and people's
faces I felt as if I was visiting an entirely new suburb ...
Part 1: Chockful of churches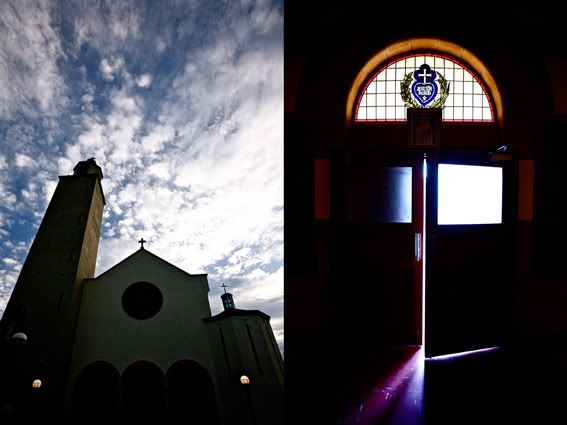 the church with the blue light atop, St Brigids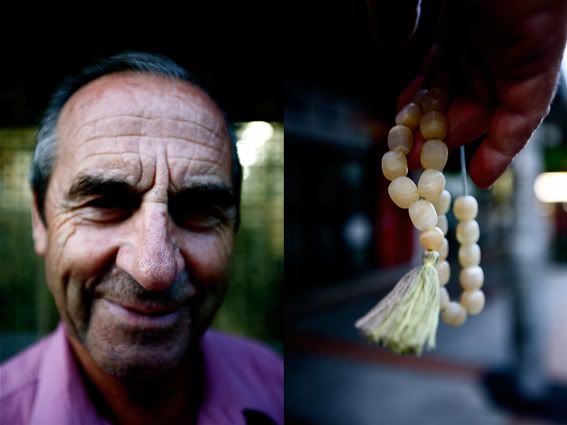 Spiro and his beads
that light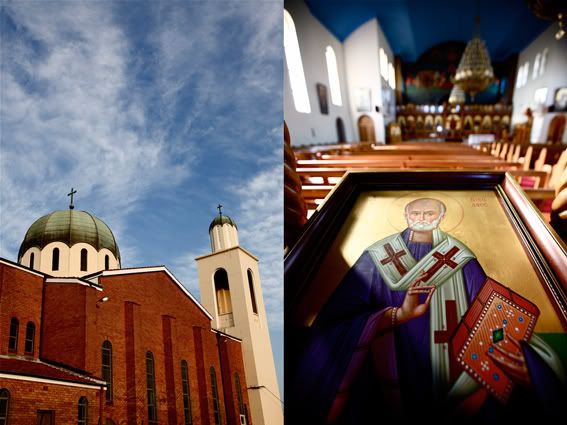 St Nicholas Greek Orthodox Church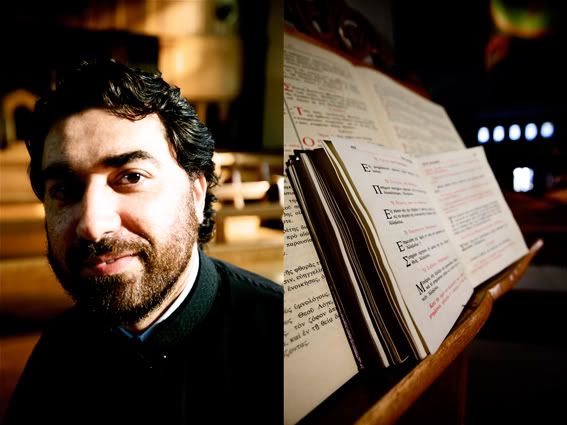 Father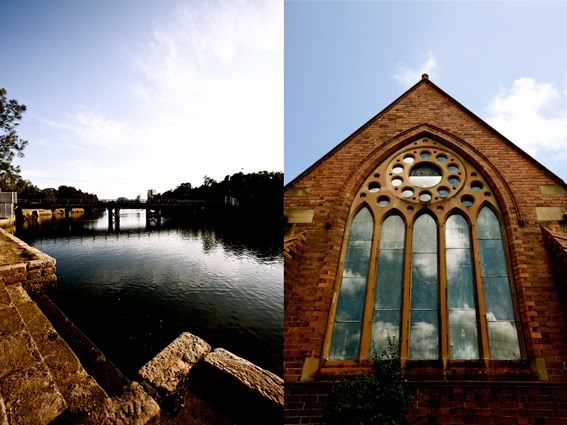 time for reflection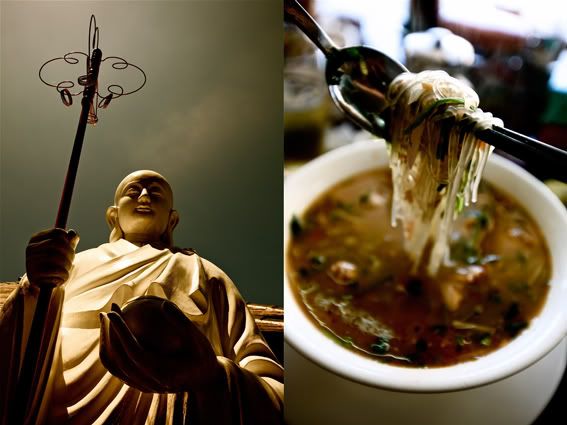 feed the soul
(Lien Hoa Buddhist Temple)
Part 2: Little Greece, Vietnam and Germany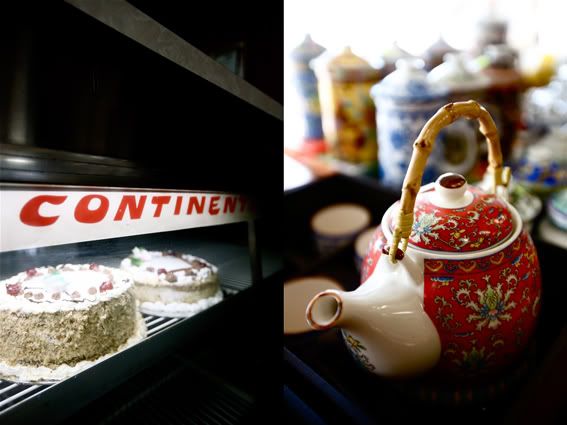 from the continent all the way to China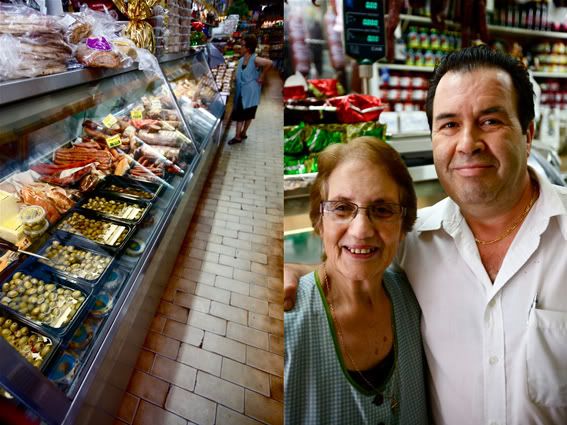 neighbours

(cake shop and the deli)
you wouldn't want to be a vegetarian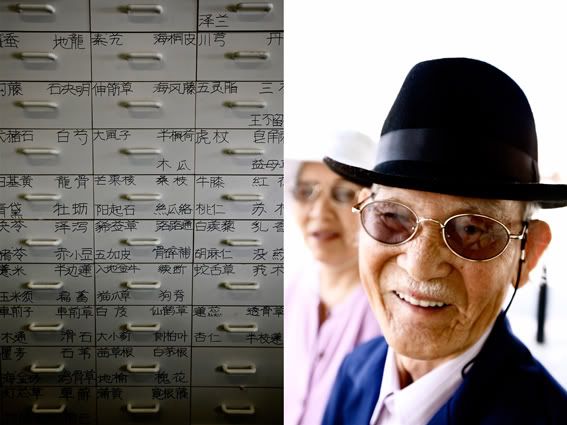 the secret to longevity?

(Chinese herbs :: Vietnamese couple in their late 80's)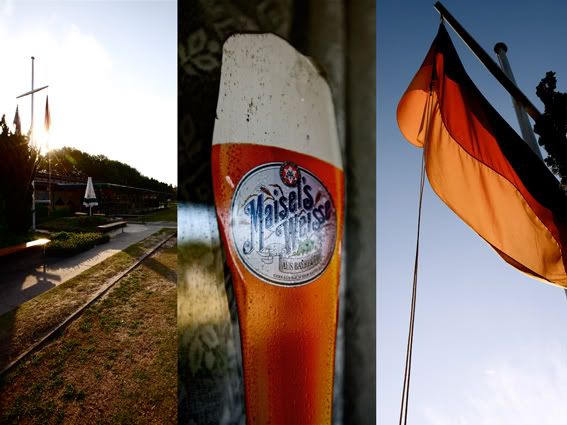 Concordia, the German Club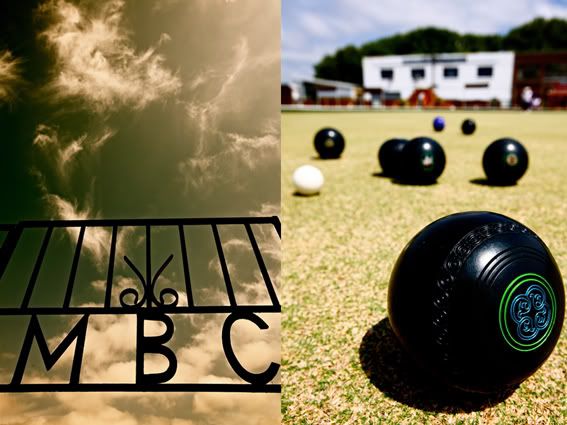 the Marrickville Bowling Club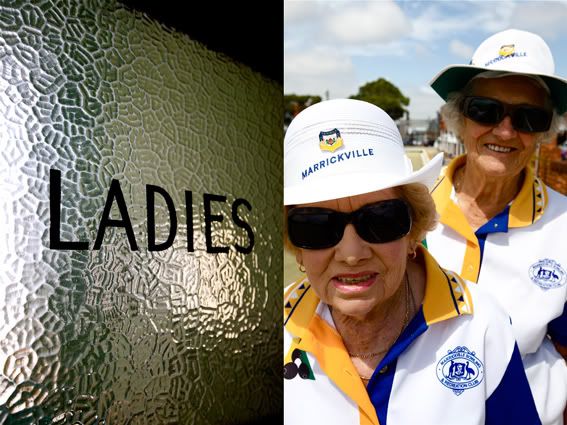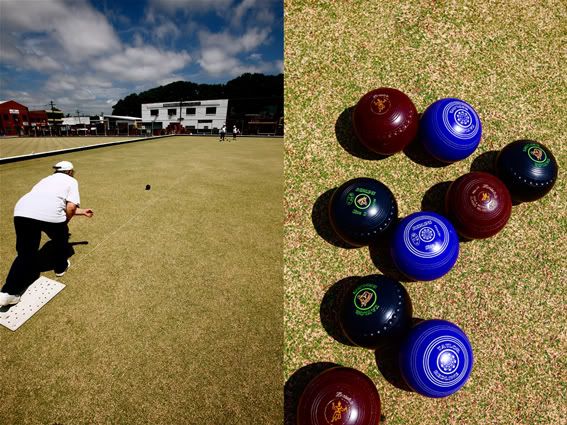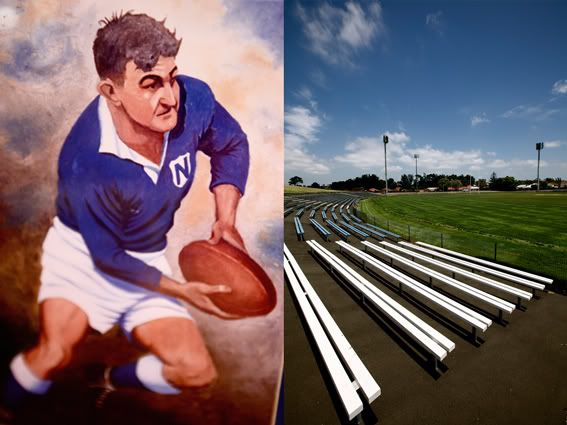 Newtown Jets legend

(Frank Farrell :: Henson Park where the Jets still play rugby league)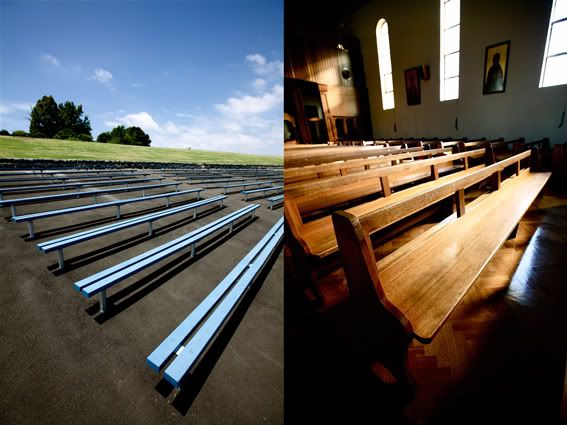 Part 4: The changing face of Marrickville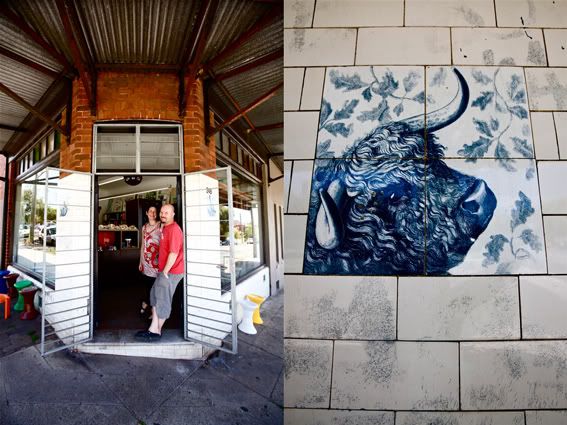 taking the bull by the horns - the old butchers shop, now architect office
(Mackenzie Pronk)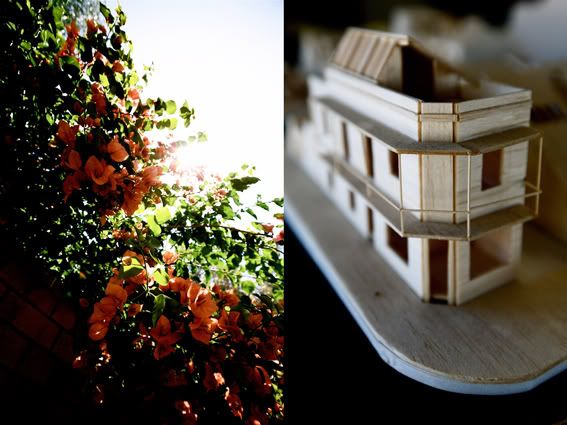 house (to be) and garden
(model by Mackenzie Pronk)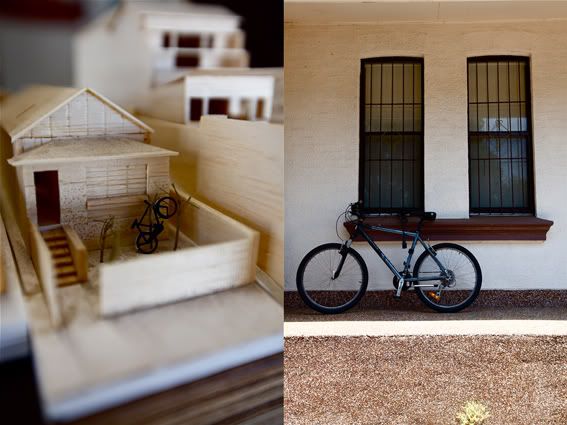 fantasy versus reality
(model by Mackenzie Pronk)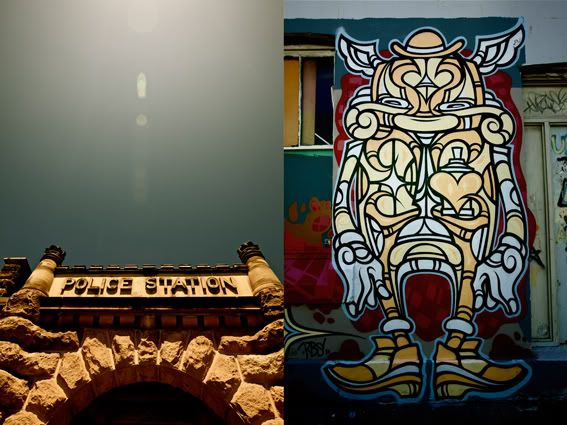 i see bananas in your winged dragon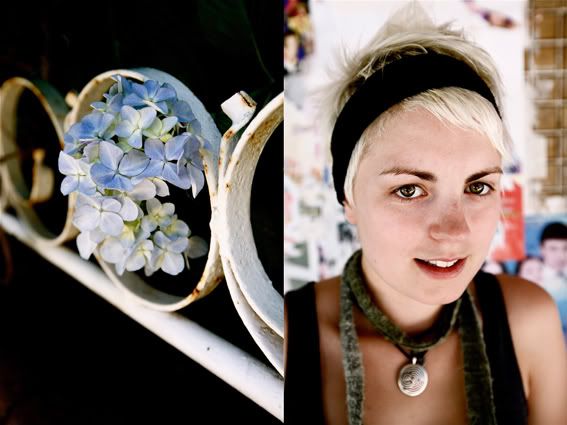 i wondered if he changed his hat when he goes back to work at the building site
Part 5: Reversing our consuming ways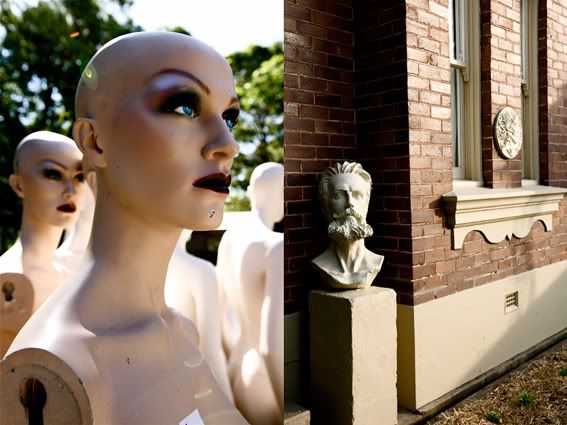 it's all very serious
(mannequins from Reverse Garbage)
before and after
(frames from Reverse Garbage)
in the pink
(elastic from Reverse Garbage)
Part 6: Random otherness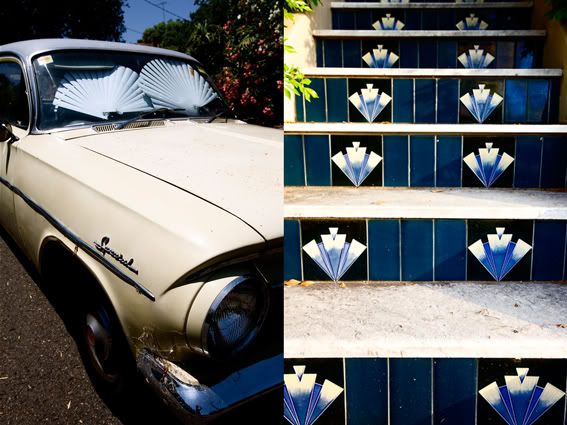 i'm a fan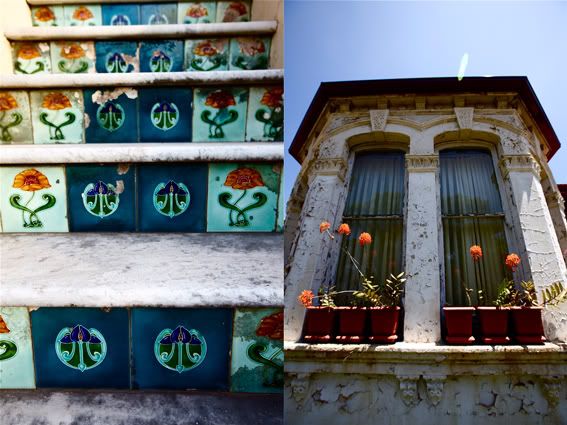 orange flowers
soft and spiky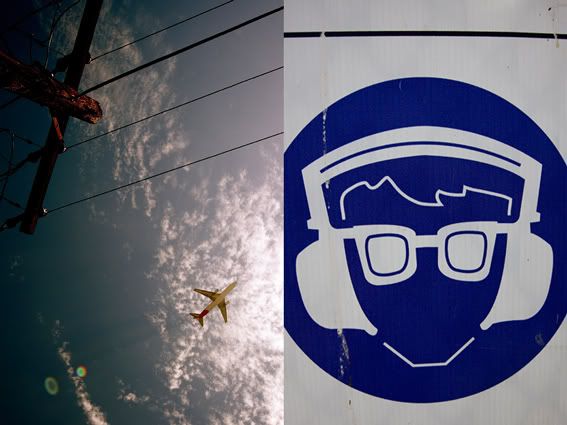 these could come in handy
Beauty... Marrickville seems to have a little of everything. A mix of industrial, residential and
commercial. People from all over the planet. A great big old river. Churches of every description.
A couple of social clubs and a place you can save a mannequin or a piano from the scrap heap. Not
to mention some of the finest examples of chipped ceramic tiles and rusty garden gates 52Suburbs
has seen so far. No wonder everyone from Newtown is moving there.

Other news...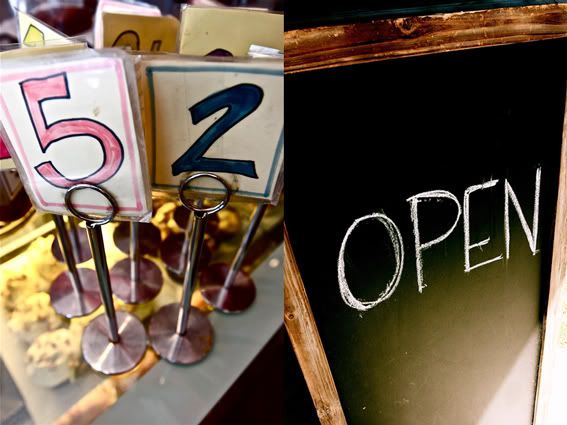 The
52 Suburbs Corner Shop
is open! As you'll see I'm starting small. I hope you can grab a moment
and go and check it out - if you have any questions or comments please email me, I'd love to hear
from you. See you next week.