So last week I mentioned I was planning on venturing far out west. Instead I ended up just three
clicks from the city centre. What happened? Well, I really did intend to let my jalopy have its head
- until I read that a festival was going to be on that weekend in the suburb of Paddington. As 'Paddo'
is on my Last Few Suburbs list, I decided to veer east not west and go look.

Now I should say, I began my visit to Paddo with mixed feelings. Love the current incarnation
of the Paddington Reservoir as well as the history of the suburb. But not so enamoured with the
claustrophobic streets and all the pretentious 'look at me' types (aside from one fabulous person,
and I'm not just saying that because she's my publisher).

Hence I can count on half a hand the number of times I've visited in the last decade. Would I view
the suburb any more positively if I actually got out of my car and walked around - especially
during a festival?

Yes, for the most part. I met enough down to earth locals to realise it wasn't all about fashion and hair -
and that many of the 'look at me's' aren't locals anyway. And how bad can a place be that has two
excellent bookshops and masses of art galleries and pubs?

Some history: Named after London's Paddo. Cadigals out, British in. Fine Georgian mansion, Juniper
Hall, and Victoria Barracks built in 1800s. Late 1800s, squillions of terraces built to house workers.
Overcrowded and slum-like until the 1960s when it began to metamorphose into a desirable residence
with million dollar price tags.

Shoulders back, head up, let's strut.
Part 1: Paddington Reservoir

Once a proper reservoir, then a garage (remember the petrol pumps?!) now a glorious public space
and wonderful example of adaptive reuse
(and I'm not just saying that because one of my best friends
worked on it). Go here for more details on the
award-winning
transformation by Tonkin Zulaikha
Greer Architects.
from cars to scooters
fill 'er up
underground but no longer underwater :: 1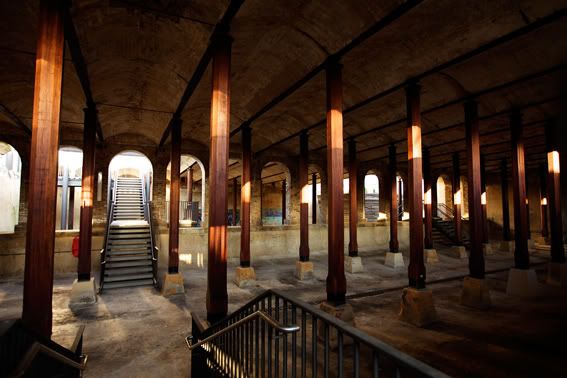 underground but no longer underwater :: 2
underground but no longer underwater :: 3
open in rain or shine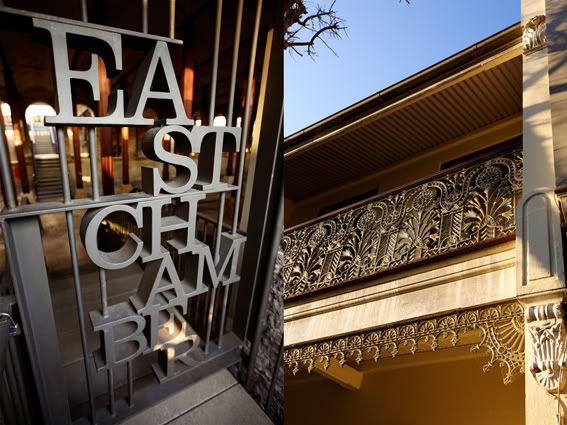 chambers of the East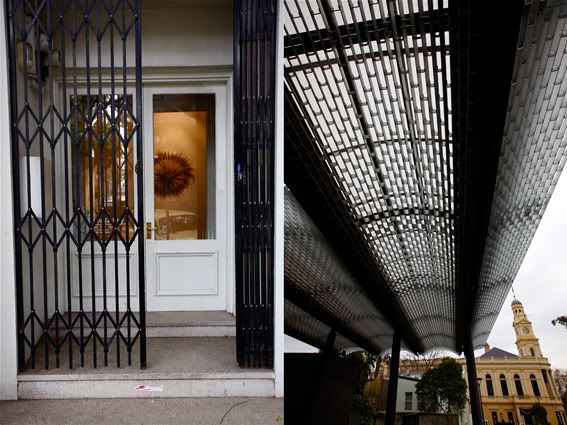 art and architecture
Speaking of big (wonderful) holes in the ground, I wonder how this one will turn out.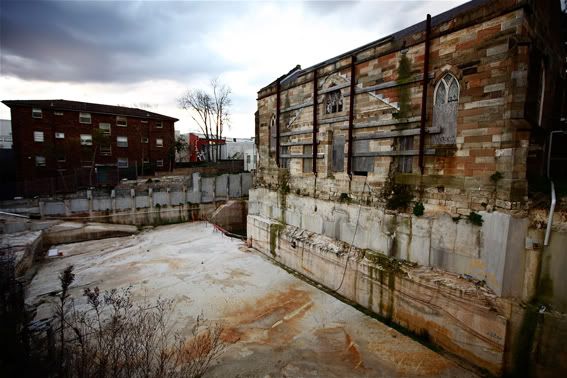 a work in progress
Part 2: Paddington Alive, the festival

I think it was on for a week and I just caught the tail end. But I did manage to be there when
William Street, Paddo's boutique shopping strip, turned into a car-free street party.
alive with colour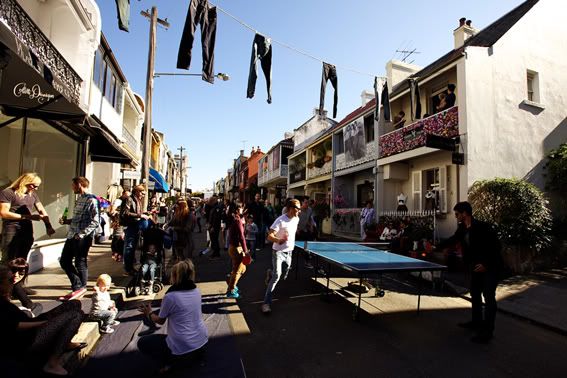 look no cars - William Street Laneway Festival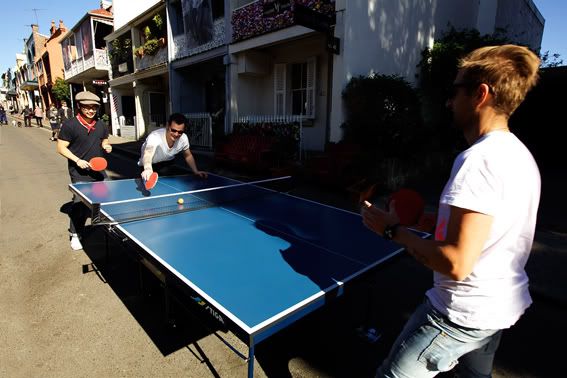 table tennis instead of toot toots
wash day?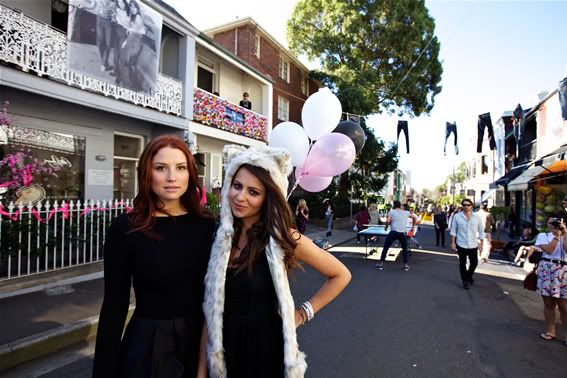 Mercy and Irene :: 1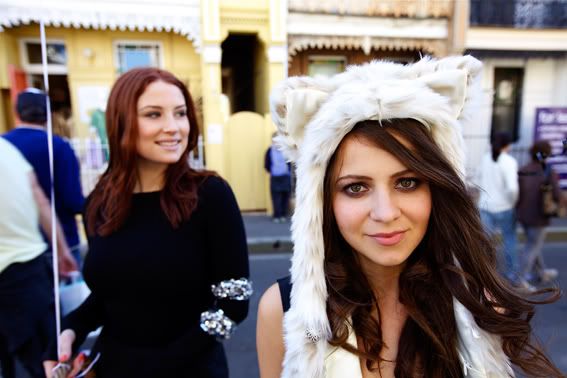 Mercy and Irene :: 2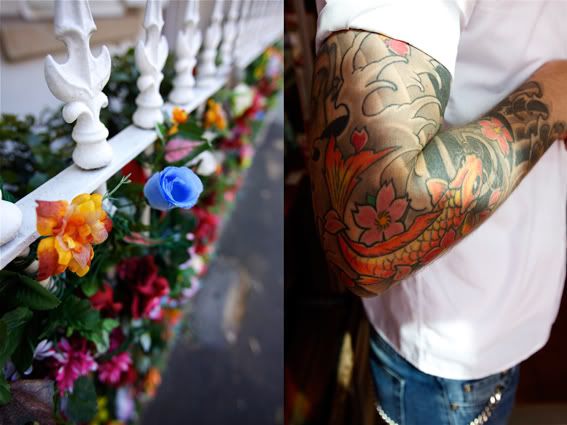 flower power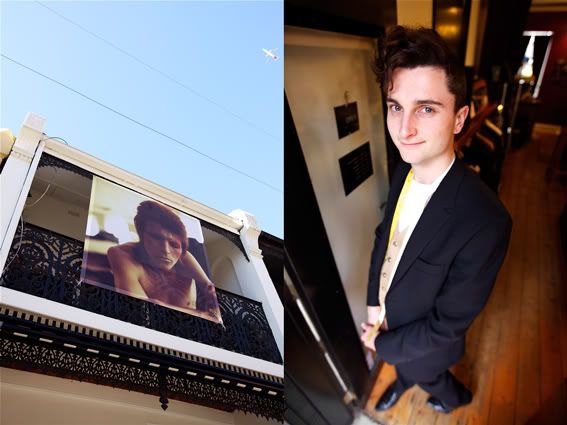 need clothes Mr Bowie? see Reece, the apprentice tailor
Leaving William Street I popped my head into a cute, girly lingerie shop - and met the delightful
Kee Kee who works there. She's a 1950s fan and was all set to make the annual pilgrimage to the
Rose Seidler House the next day for the Fifties Fair in the suburb of Wahroonga (which was where
52 Suburbs kicked off all that time ago). Not only did she have a great 50s look about her, she is
also a big fan of the tattoo. Many tattoos.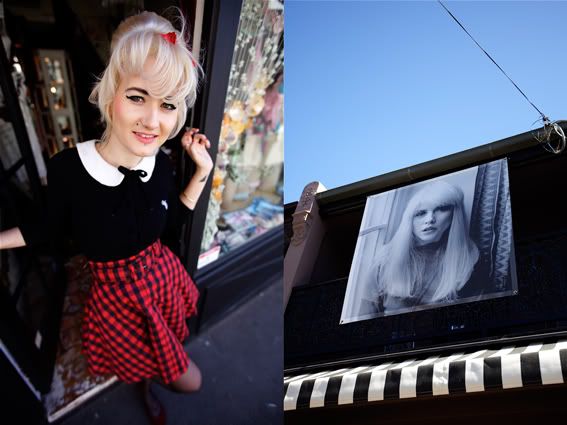 Blondies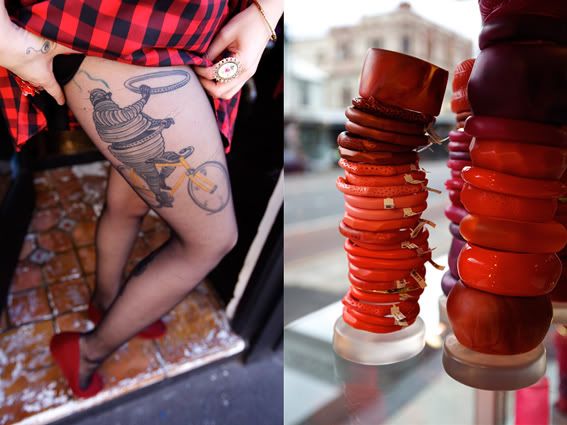 tyres and bangles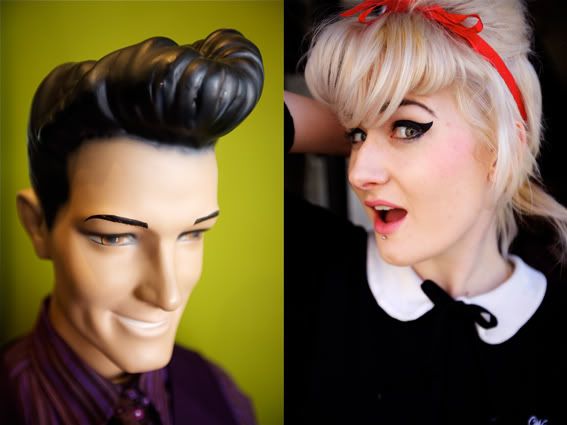 a match made in 50s heaven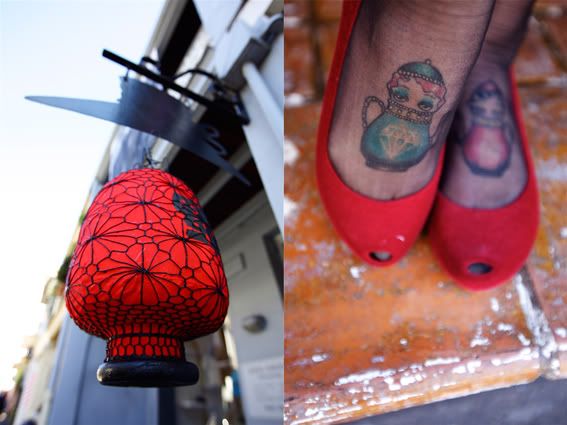 fashion from head to toe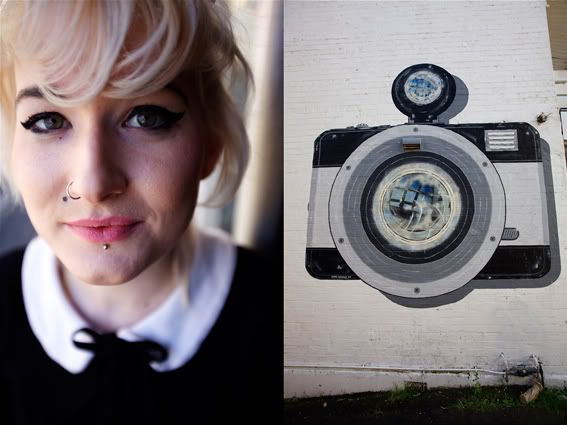 the camera loves Kee Kee
Part 3: Faces on Oxford

Starting at the Centennial Park end, heading south to the Darlinghurst end, these are the people
I met. (Okay, so actually realised the first one wasn't On Oxford - but just around the corner -
On Elizabeth. Close.)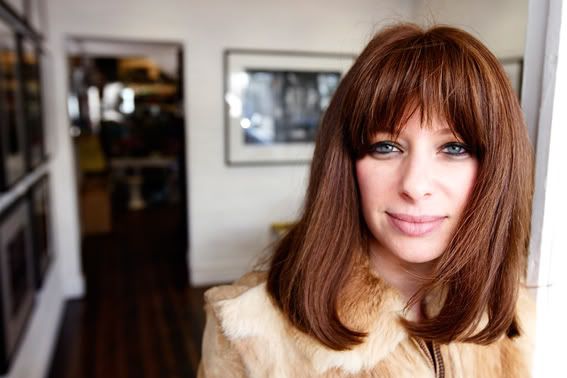 Tali, Blender Gallery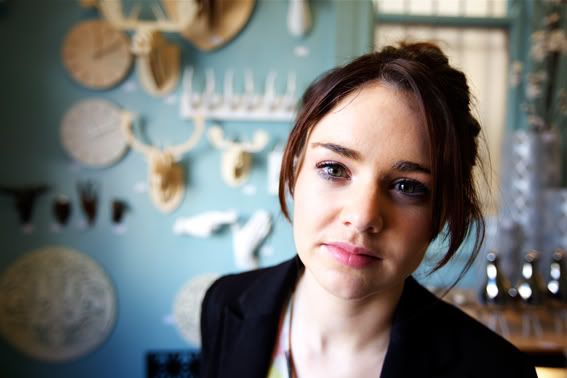 Pagan, Pop Up Shop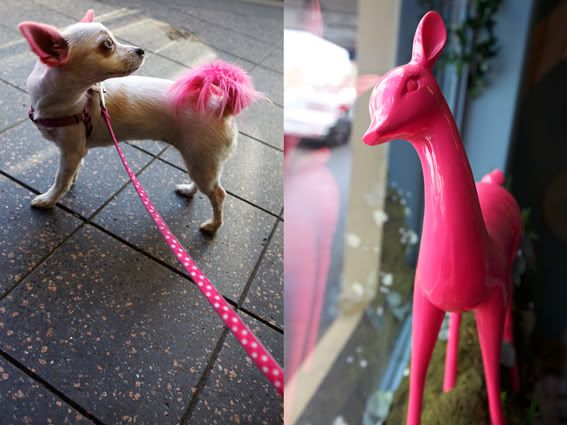 Princess Ruby and a not so secret admirer
mother and child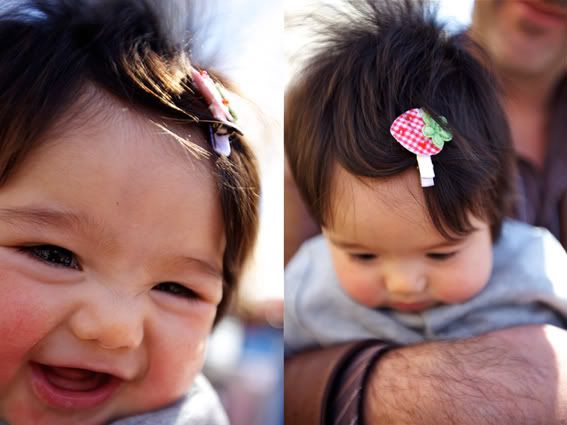 one of a zillion babies in Paddington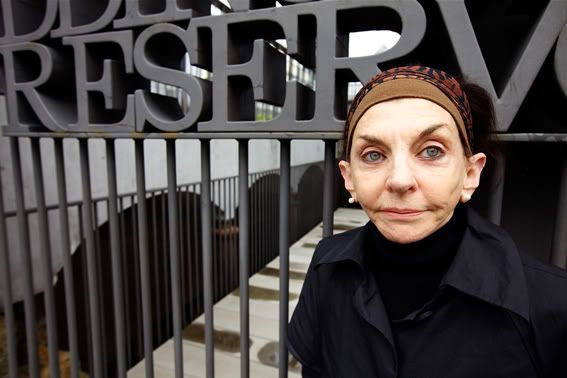 actress Jennifer Hagan, off to bury another actress, Victoria Longley - "only 49, too soon"
Beth as tattoo on her husband's arm and as herself
cafe life - Mitchell and Christopher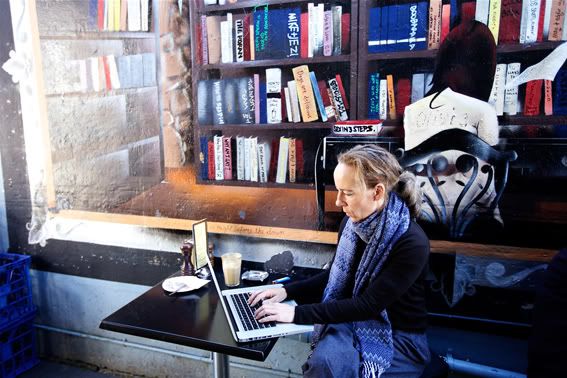 women at work - Anastasia and unknown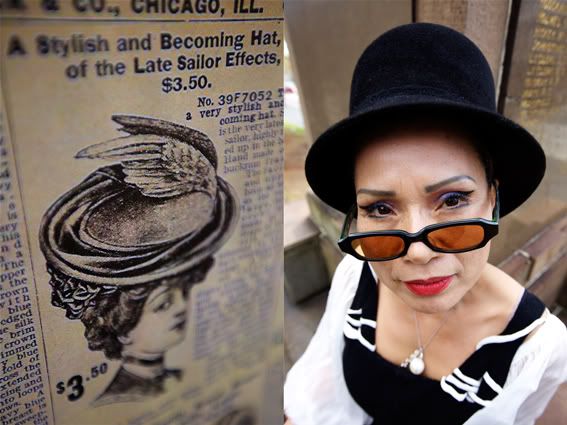 Sol and her hat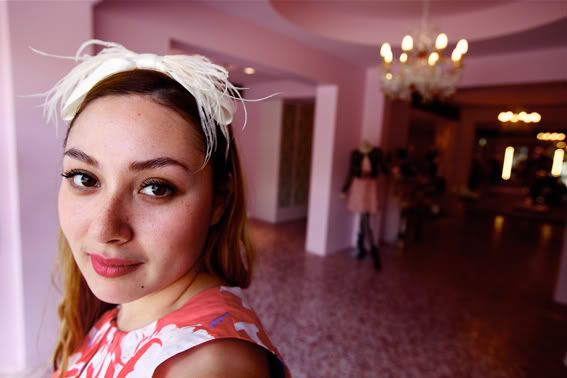 Elle, Alannah Hill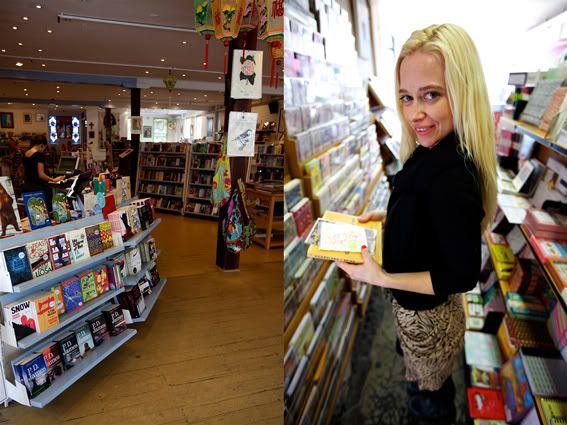 Ariel Bookshop and
Judy at Berkelouw Books
Part 4: Paddington lace

Never really noticed it before - but now run the risk of boring you about what designs and colours
feature on the cast iron lace work adorning Paddington's many terraces. Let me show you instead...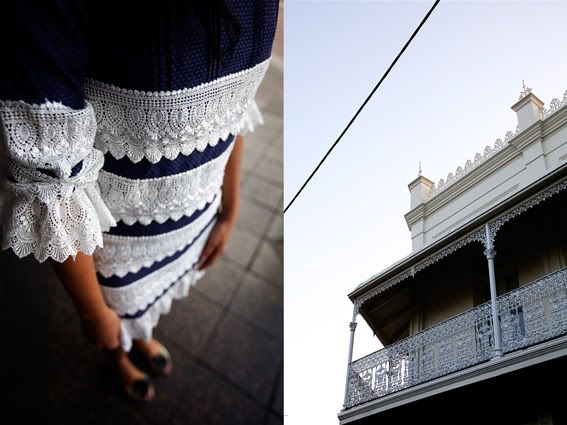 bright white lace :: 1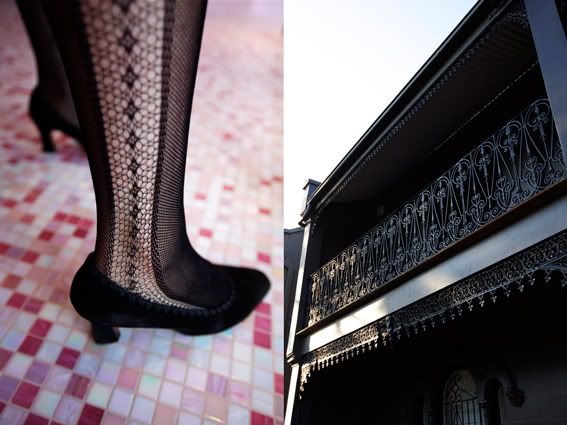 slate grey lace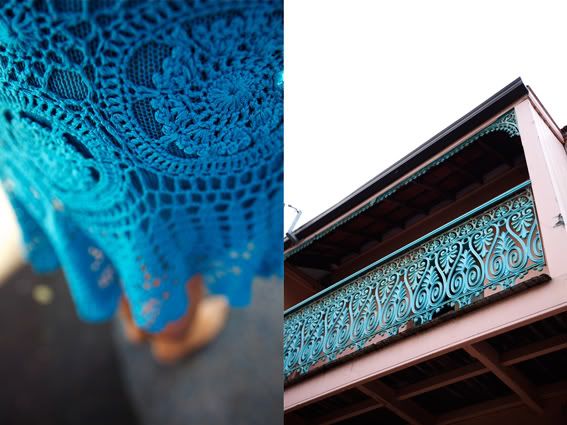 turquoise lace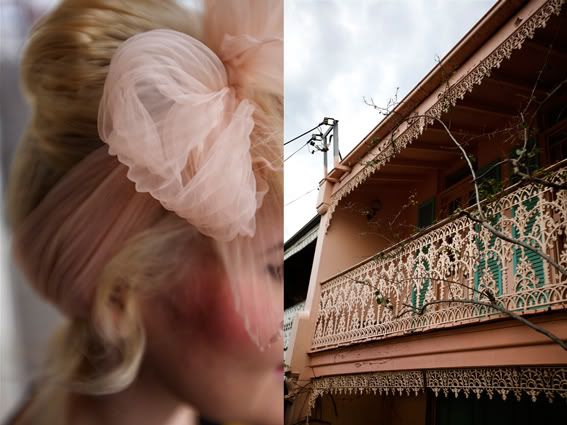 salmon pink lace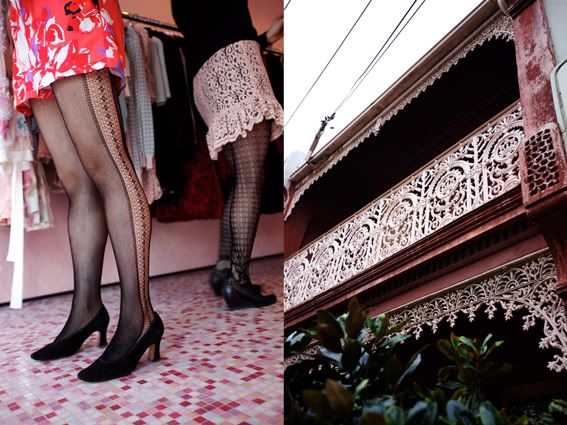 pinkish lace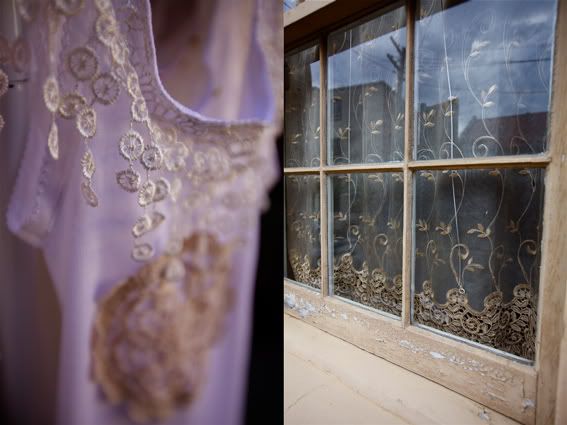 golden lace curtains :: 1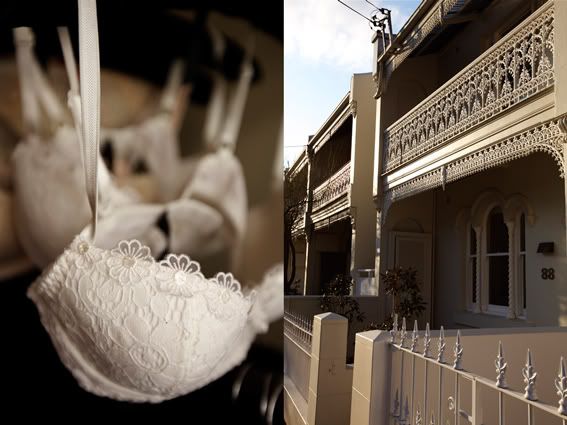 off-white lace :: 2
golden lace curtains :: 2
'Royal' lace
Part 5: Paddington's soul

Having found retail (and succumbed twice), I went in search of religion.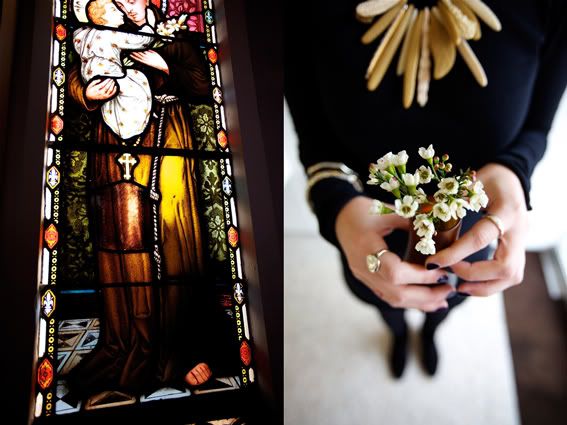 religion vs retail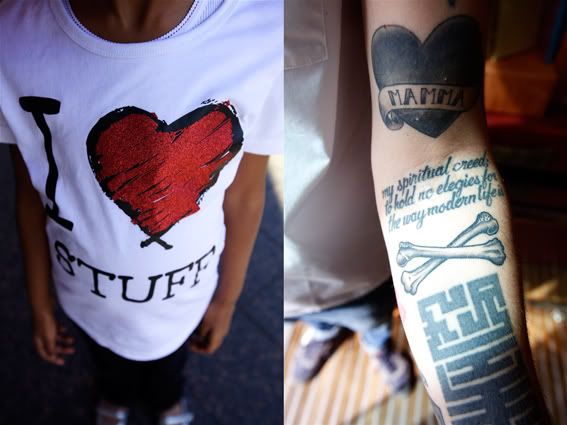 different beliefs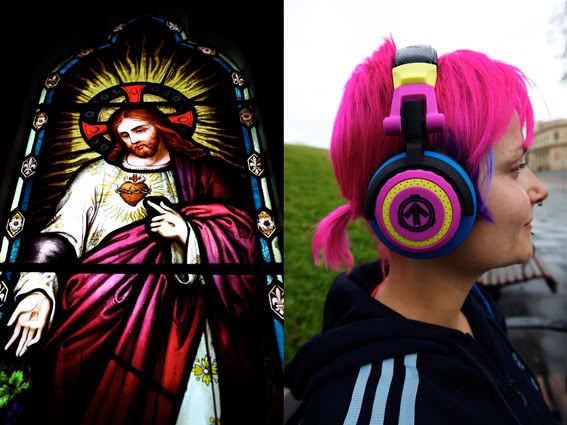 halos - Jess and Jesus
I visited St Francis Catholic Church on Oxford Street twice. On the Sunday I ran into Father Pax.
Just after morning service he was still wearing his vibrant green cloaky thing and was reluctant
for me to take his photo until he had taken it off and was just in his browns. Definitely not the 'look
at me' type.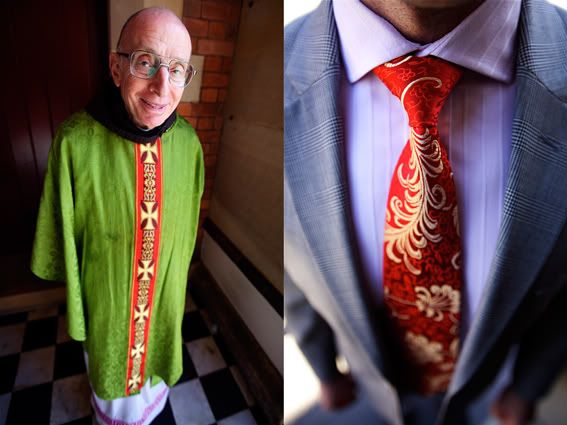 "too fancy"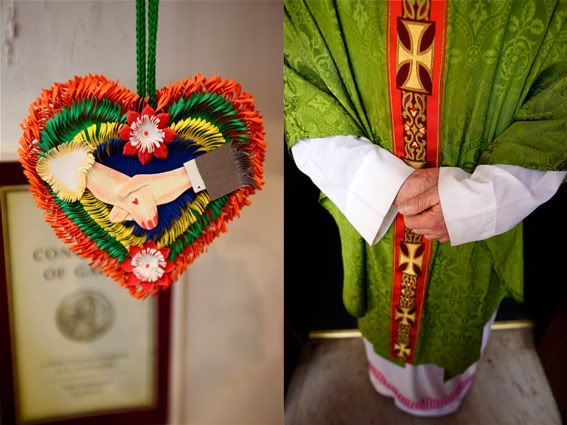 join hands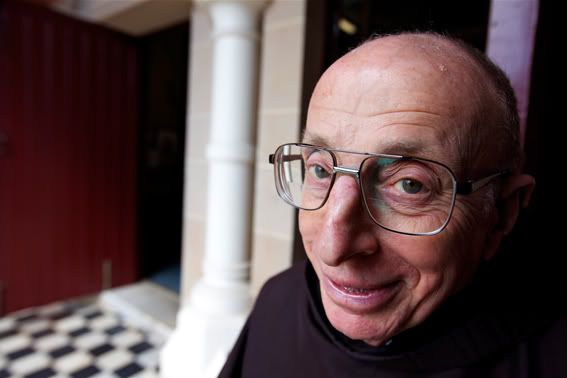 the true colours of Father Pax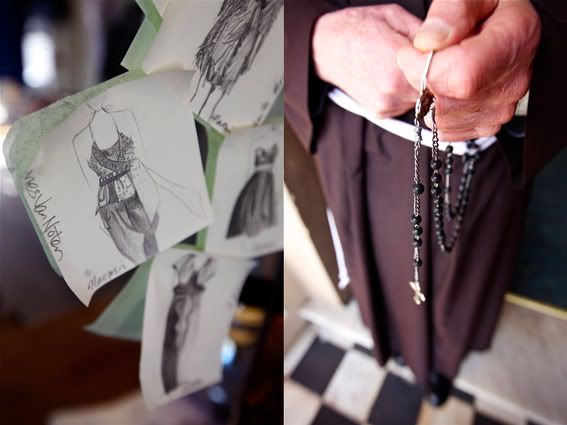 fashion vs faith
Having said that about Father Pax, he did seem to get quite animated when we started joking about
how I'd make him famous and he'd get a part in a Western. Perhaps no-one's immune.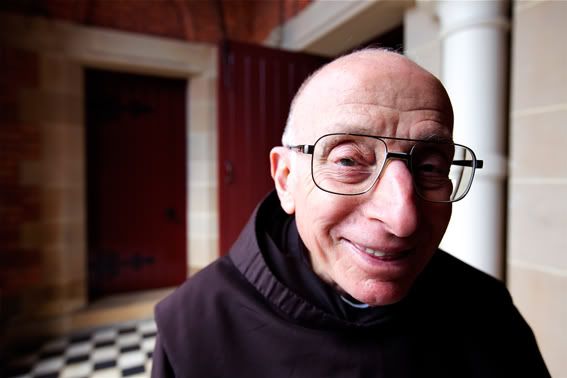 would you be the goodie or the baddie?
The day before I'd met Father Mario from the same church, waiting outside for a bride to arrive so
he could perform a marriage ceremony. Being in fashion-conscious Paddo, I couldn't help note his
ensemble - white this time, with a poncho affair on top and a handsome maroon border at the base
of the garment underneath.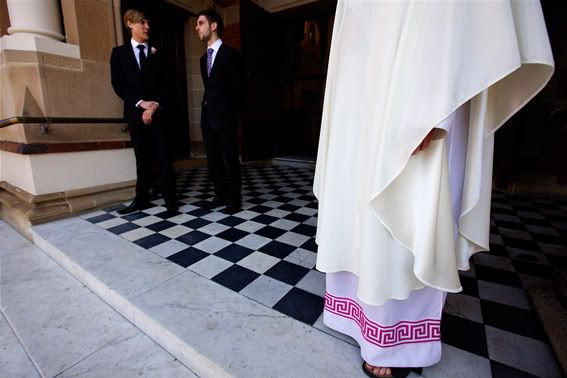 waiting for the bride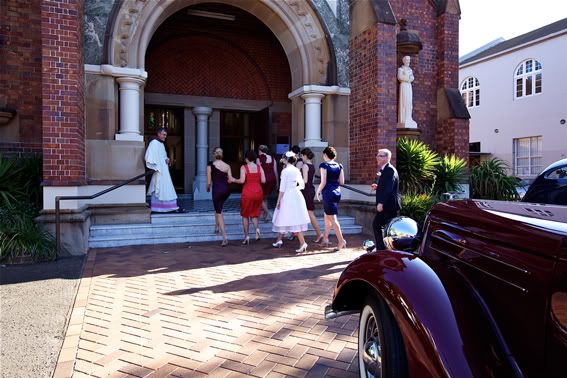 women inspired by Mad Men?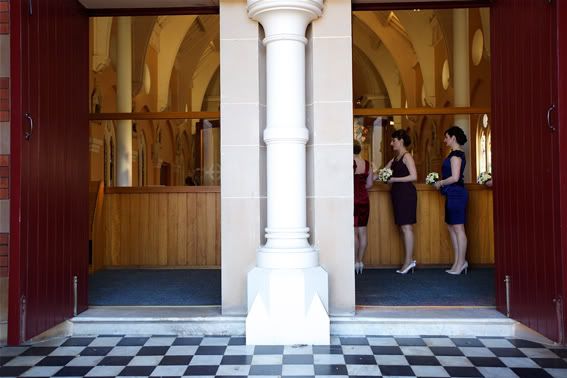 bridesmaids
pure Paddo - marriages in one church, markets in another
Part 6: And finally, some randomness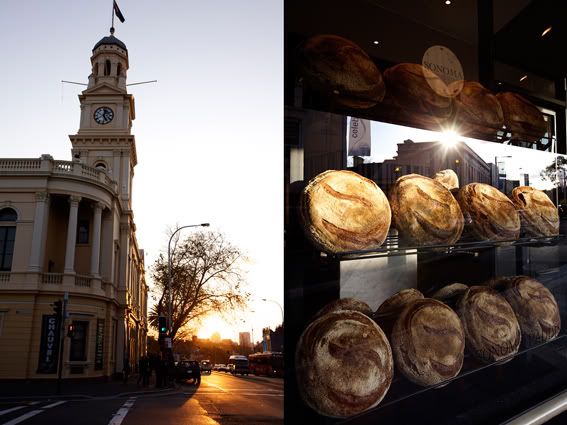 golden brown
all lit up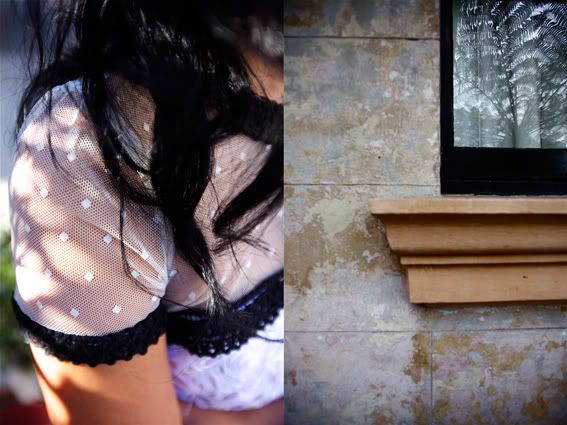 black and tan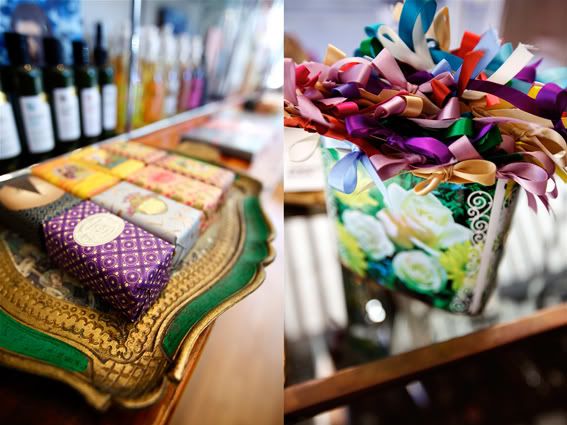 soap and ribbons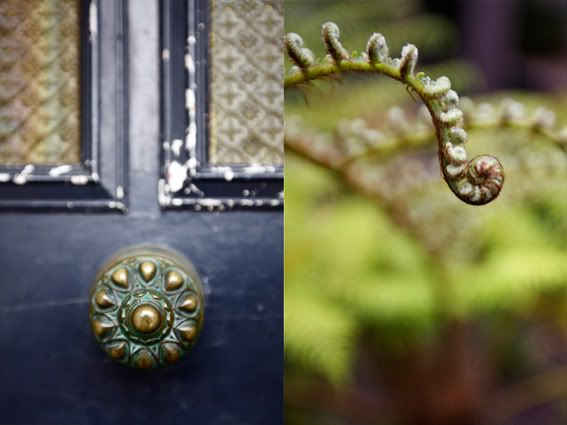 curls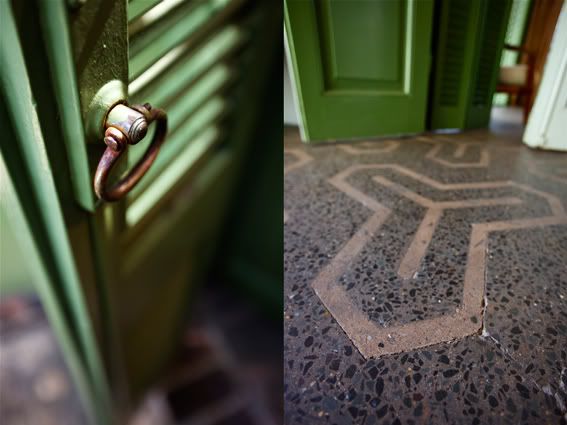 green shutters and terrazo
Beauty, Paddington? While it does seem to be blessed with more than its fair share of BP, there's nothing
wrong with that (I too would like flawless skin and firmer thighs). But for me the true beauty lies
below the surface - in the Reservoir - and above ground in its cast of characters. From Kee Kee who
seems to have just stepped off a film set to Father Pax who may well dream of stepping onto one.
See you next week. Won't even try and suggest where.
++++
Book update!
Met with aforementioned publisher last week as well as the designer who's going to help give
52 Suburbs a life beyond the ether. We discussed formats, sizes etc - and just how much I have
to do before my November deadline. Eek! As soon as the 52nd suburb is done, I'll need to get
cracking - and asking you for your help. Because aside from some writing, I have to choose from
the thousands and thousands of images I've taken. Talk to you about it closer to the time.