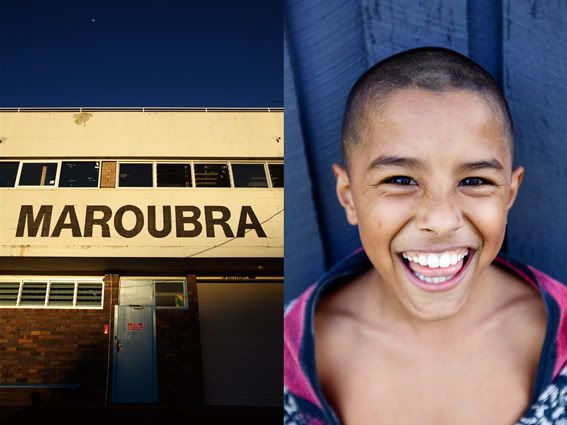 After hanging out west in the Riff last week I thought I'd head back east to the Bra - Maroubra, 10
km south-east of the city centre. Not entirely sure why but I suspect it's because some part of my
brain regards Maroubra as a classic Sydney suburb, despite the fact I've never explored it beyond
the house of some friends who live there.

What did I find? A beach suburb that has managed to resist the tidal wave of hip and groove that
has transformed its northern neighbours. While Bondi, Tamarama, Bronte and Coogee struggle to
keep up with the fashion of the day, Maroubra doesn't seem to give a damn. Where else, for
example, can you find a greasy garage filled with cars in various states of undress right on the
beach front? Or a massive 'sports and community club' enjoying the ocean views instead of a
dozen trendy bars and restaurants?

What is also striking about the Bra is the mix of people who live there, from residents of the
Coral Sea Housing Estate to urban professional weekend surfer types. I don't imagine it's all
smooth sailing but there's a general feeling of friendliness - and an understanding that this
is not a place to have tickets on oneself.

Some facts. Name means 'windy place' or 'like thunder'. Didn't really take off until the 1910's
when Herbert Dudley carved up some land and in 1921 when the tramline was extended down
to the beach. Boomed after the 1950s when Chinese, Greek, Indonesian, Italian and Spanish
moved to the area for the cheapish housing and beach lifestyle. Famous for its surf and surfie
gang, the Bra Boys.
Part 1: Colourful details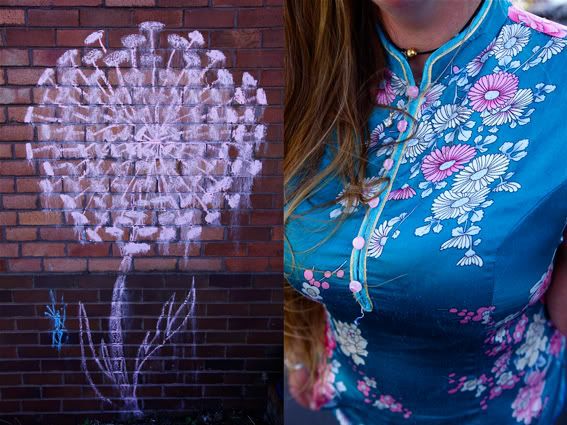 flowers :: 1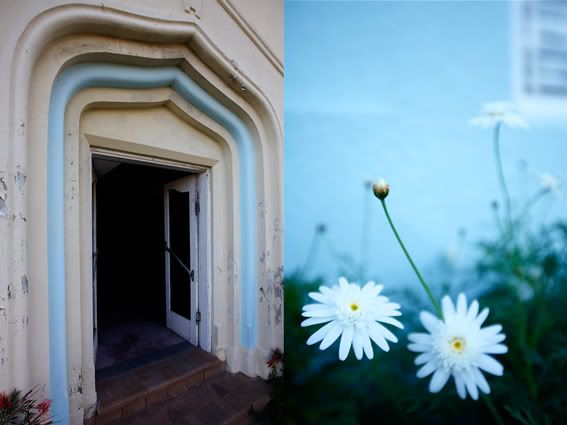 flowers :: 2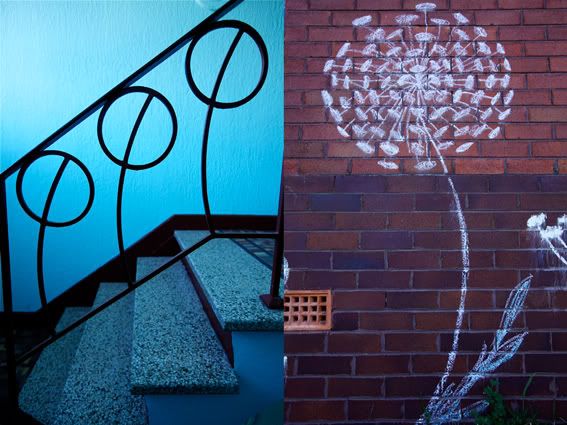 flowers :: 3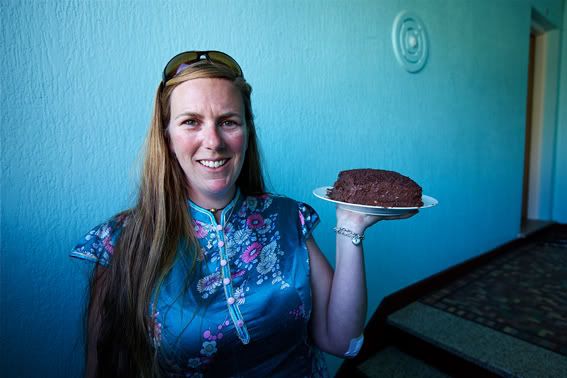 Peta on baking day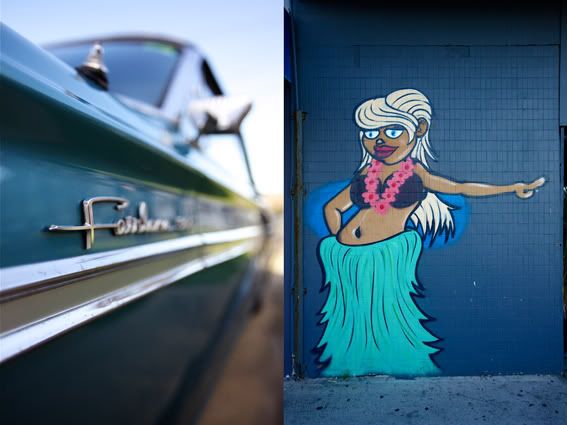 hey Mr Fairlane, you goin' my way?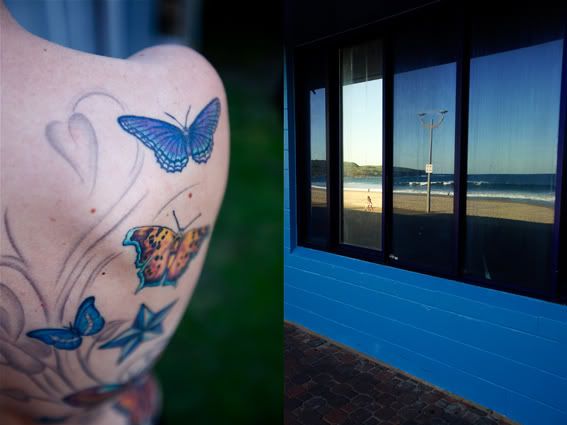 free spirit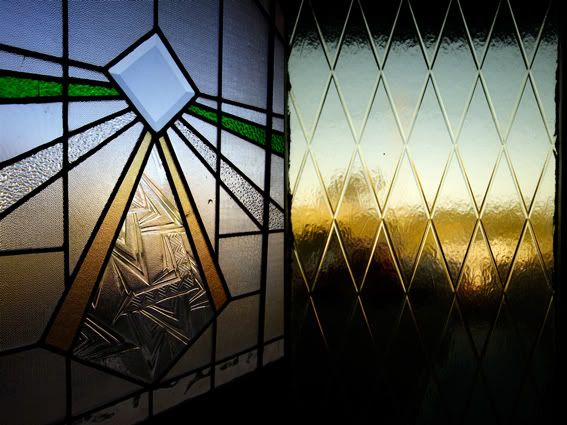 decorative vs plain jane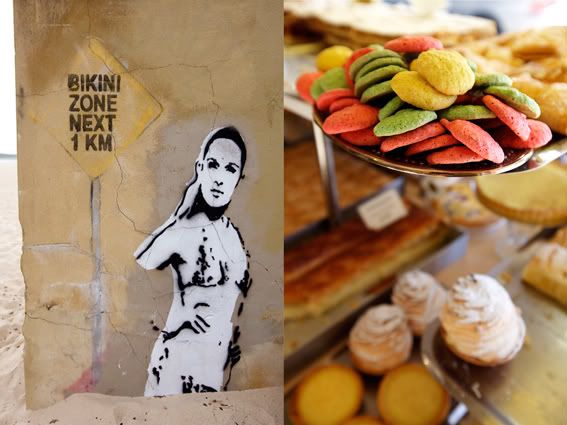 so Do Not Enter Eleni's Greek cake shop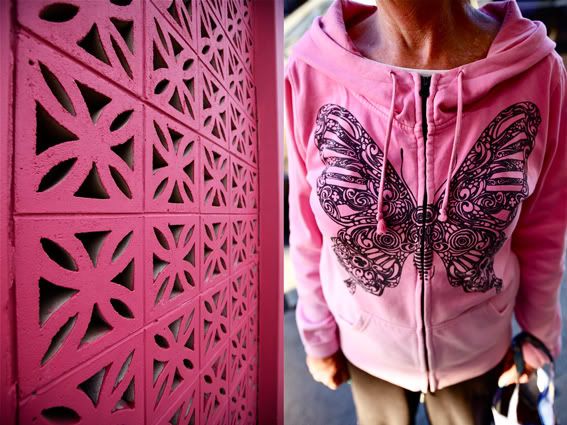 butterflies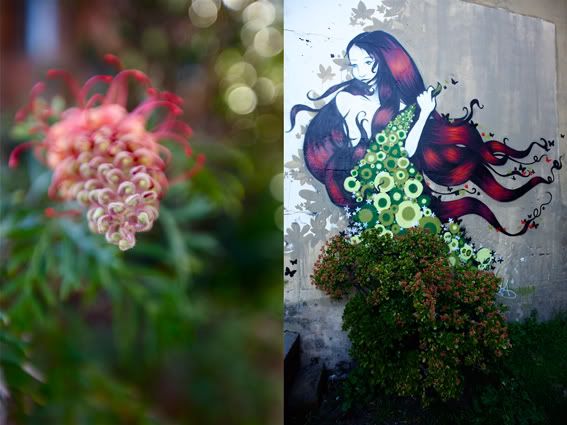 Muriel
flowers :: 4
el oucho
Part 2: The beach

One kilometre of surfing joy.
blue on blue
checking out the surfer checking out the surf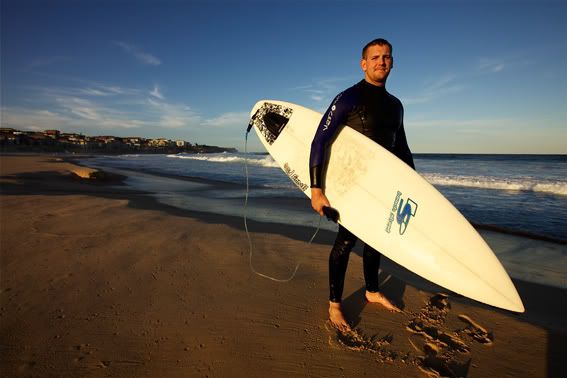 late afternoon surf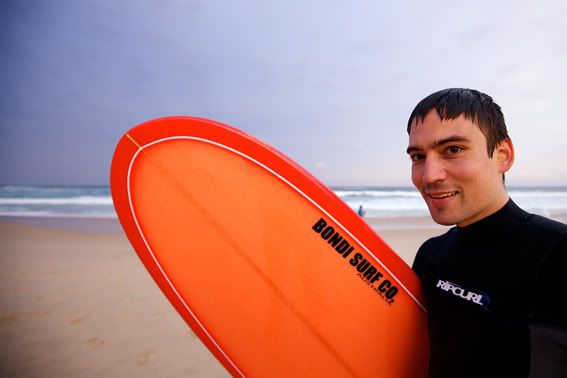 Felix, from Germany
Sunday surf :: 1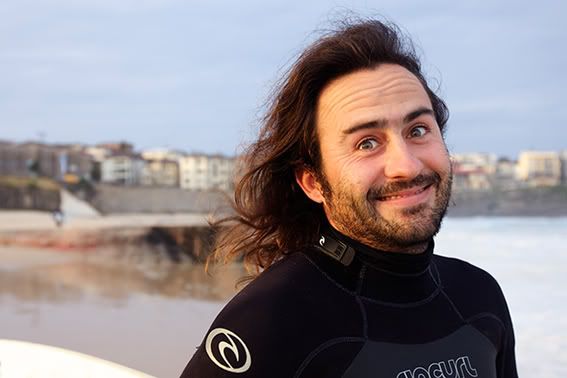 Sunday surf :: 2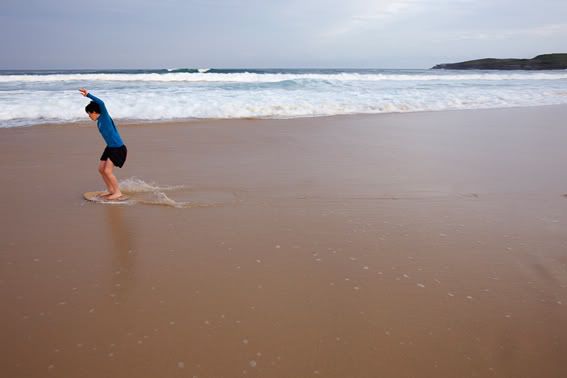 Max, skim-board rider :: 1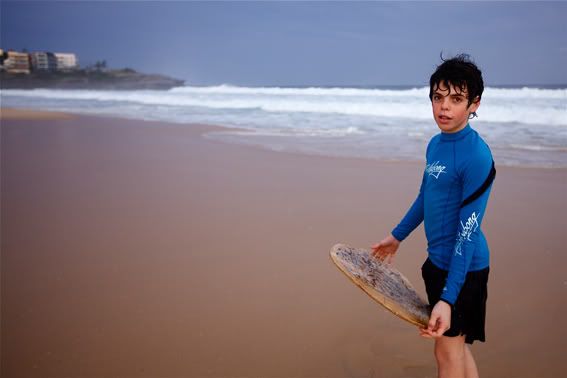 the beach all to himself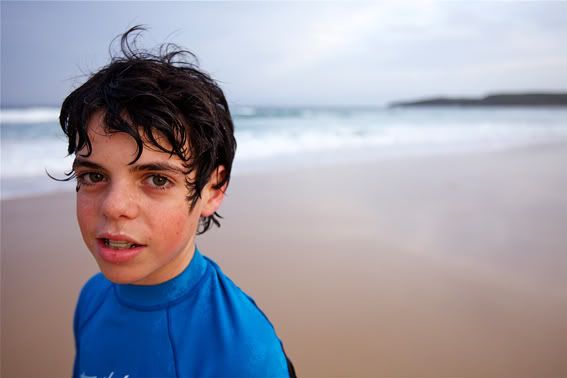 Max, skim-board rider :: 2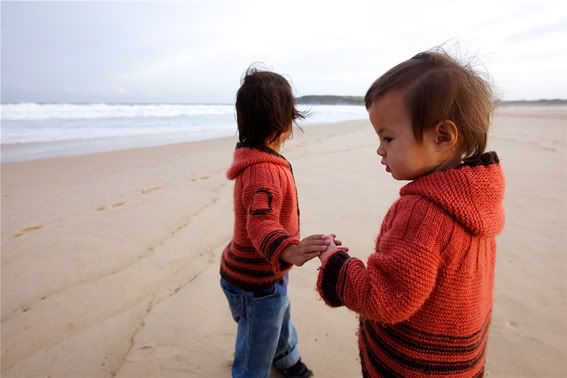 Ocean and Laetitia - twins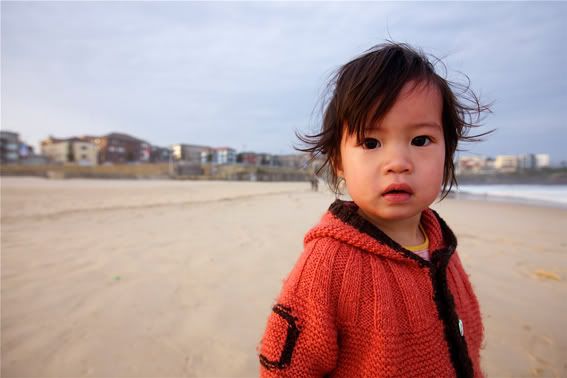 Ocean at the beach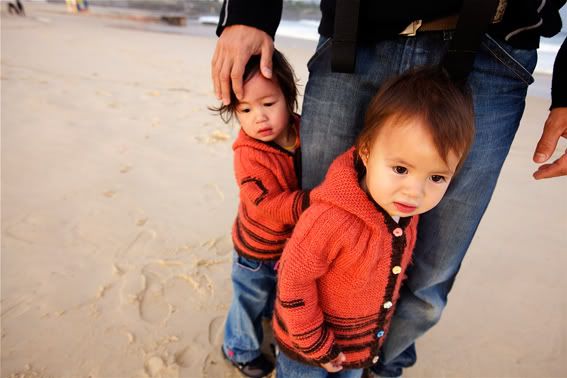 safe harbour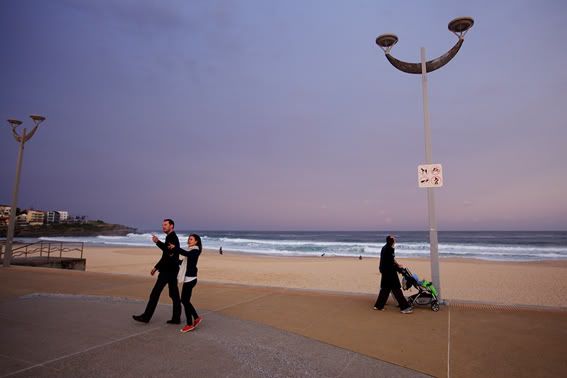 look over there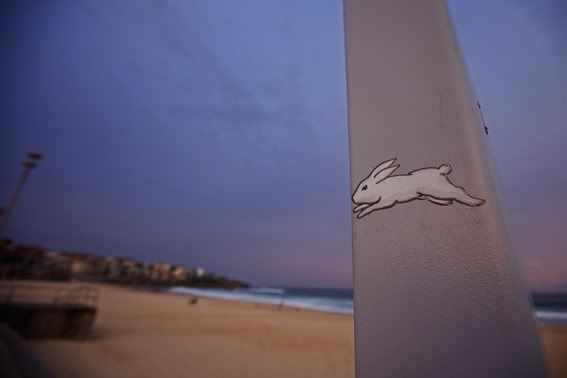 run Rabbitohs run
smile
Part 4: A mission comes to Maroubra

I met four boys with
broad smiles, olive complexions and close shaven heads
walking back from the
beach one day. Their older sister explained that their family of eight kids and two parents were
American-Mexican, had just moved to Sydney from Denver and were part of a Christian mission.
Meet Joel, Israel, Juba and Angel.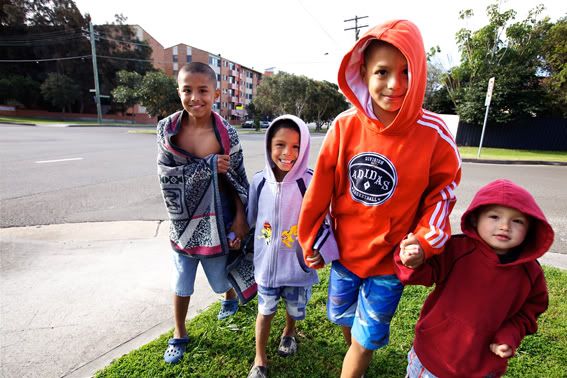 back from the beach
Joel, Israel and Angel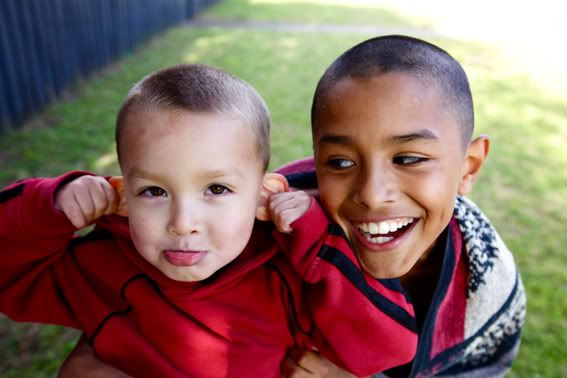 big ears
two faces of Joel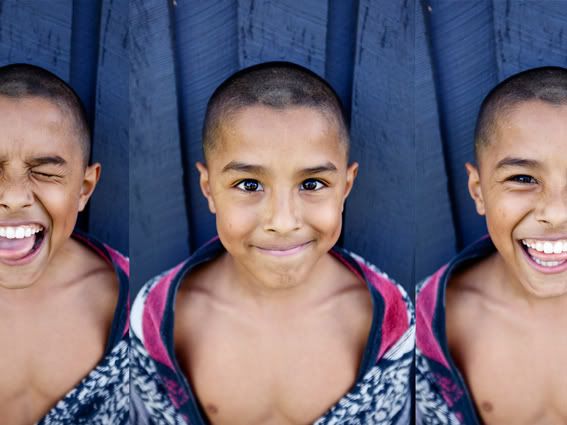 three faces of Israel
Part 5: Beach side

Visit any other beach front on Sydney's eastern seaboard and you'll find the place heaving with
swanky restaurants and trendy shops - or at the very least, a Maccas and a Subway. Not so in Maroubra.
So who's taking up the prime real estate? Eddie's garage and the Seals, a massive building housing
a sports and community club.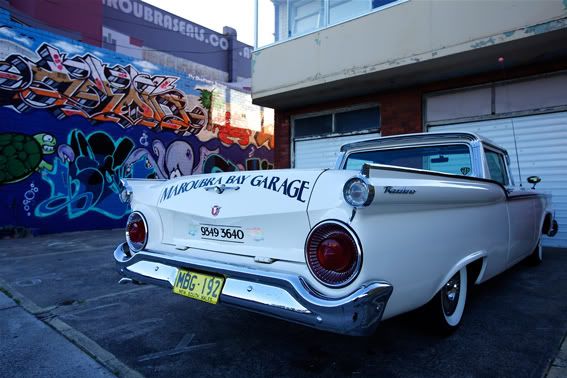 garage by the beach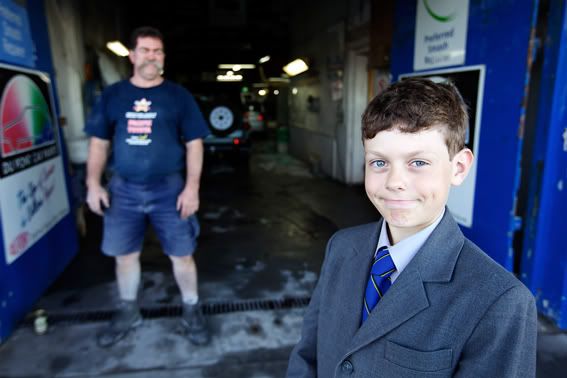 father and son - Eddie and Beau
Ranchero
There are, however, a couple of cafes around the corner from the beach. At one I met three backpackers,
bonding over a couple of guitars.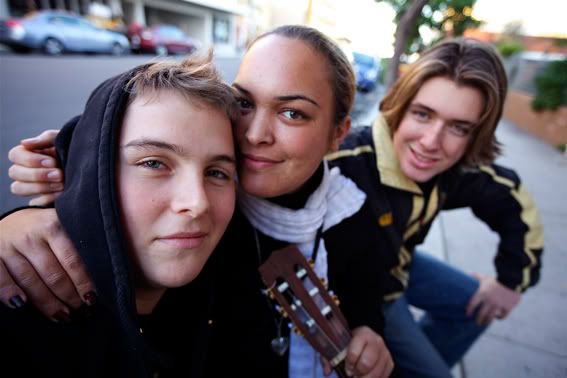 making their own music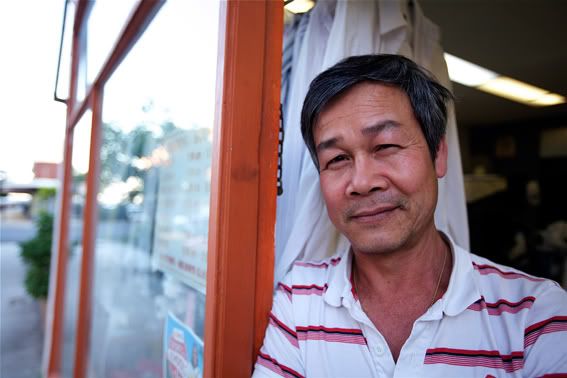 laundry next to the cafe
Wandering back from the beach I met Vivienne, a resident of a nearby retirement village, and something
so rare I had to take a picture - a true blonde.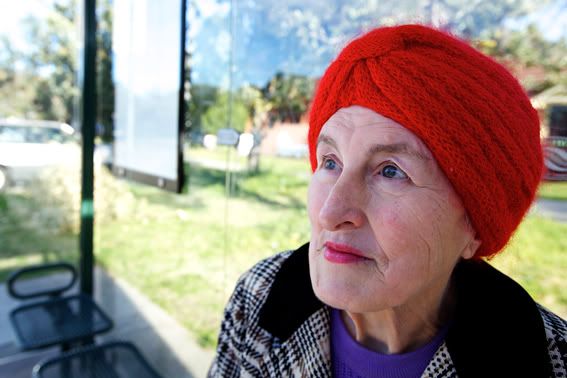 Vivienne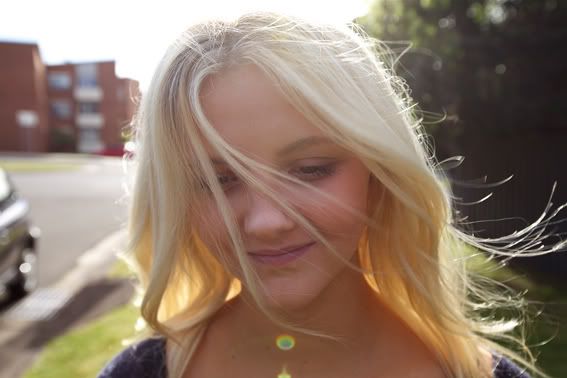 born and bred in the Bra
Part 6: Backyard in the Bra

Speaking of blondes, meet Sylvie and her red-headed bro, Finbar, hanging out in their backyard.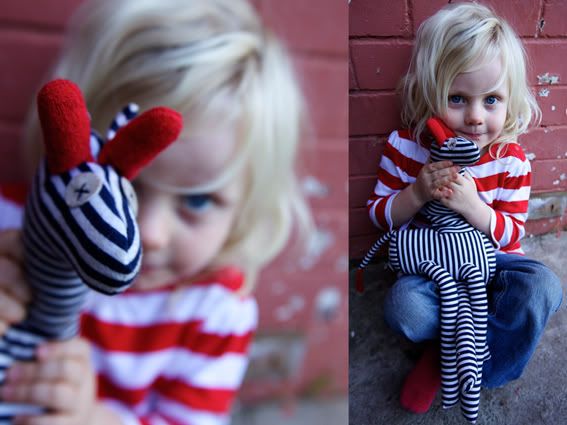 Sylvie and Giraffe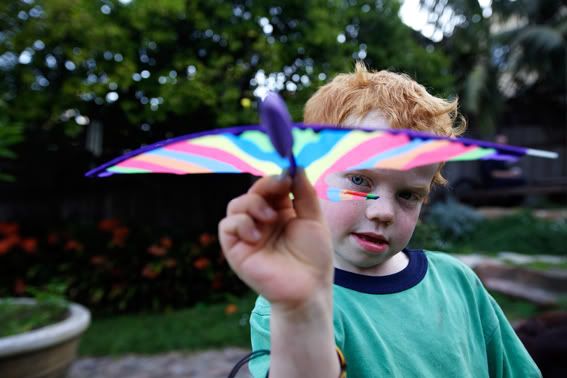 Finbar goes flying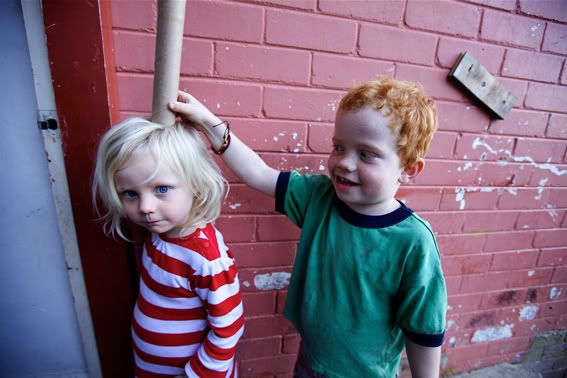 funny?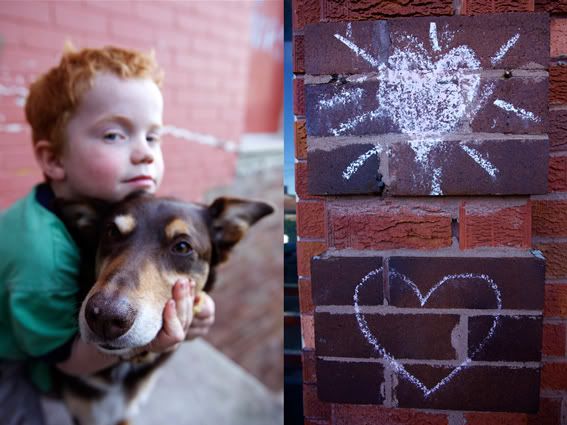 puppy love
Part 7: Nancy and Royce

This home caught my eye. Two semis married together in an unusual way, one named Royce,
the other Nancy. There's got to be a story behind that don't you reckon?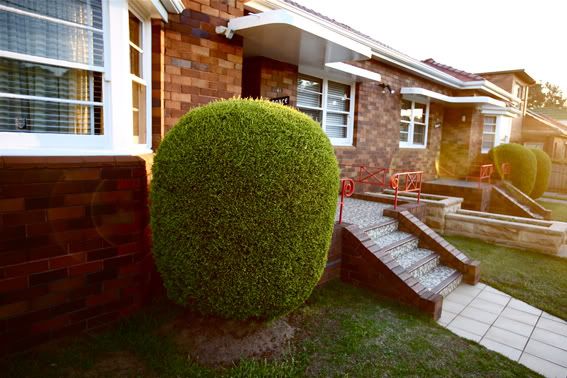 a couple of semis
Dave and Nancy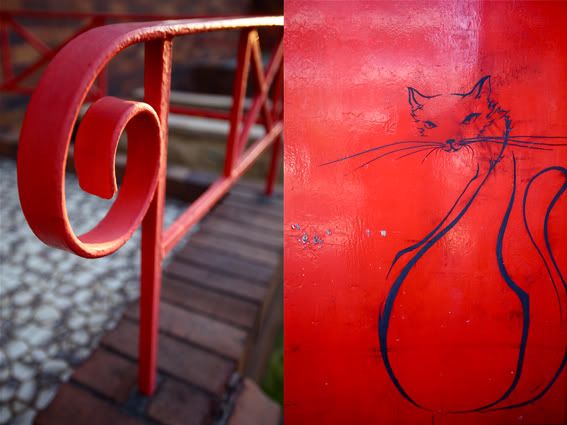 curling cat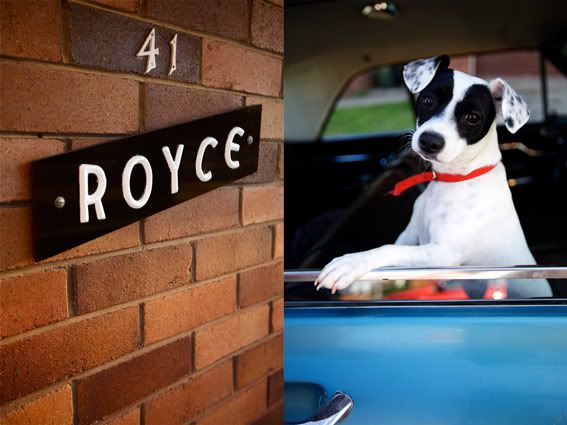 his name is Cookie but I'm calling him Royce
Part 8: Up at Maroubra Junction

Large shopping strip up from the beach that once ruled the roost until Bondi Junction took
over the mantle of premier Eastern suburbs shopping mecca.
It was here I ran into an intriguing man called Frenkie. Originally from Hungary, he now
lives in
Coral Sea Housing Estate. Frenkie's dream? To start a Ninja school. How good is
that?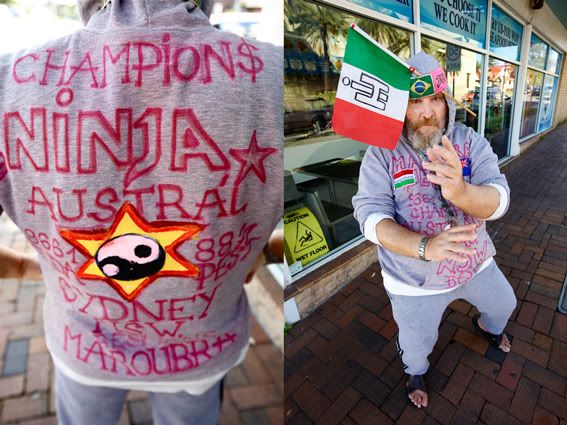 Ninja
Frenkie and his flag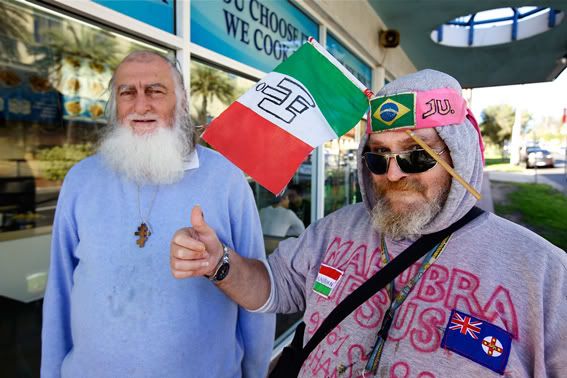 Tom and Frenkie
Part 9: Coco

My kid. Usually just to the left or right of so many of the shots you've seen over the last year.
But today, front and centre - on Maroubra Beach, just after we'd both been soaked by a 'rogue
wave'. Because without her patience and cooperation, I wouldn't have been able to have spent
so much of this past year out and about "blogging".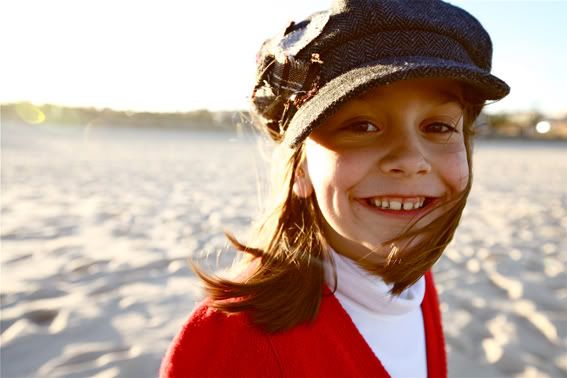 girl in red

So, the beauty in the Bra? The feeling that the elements - wind and water - dominate and that as
long as the surf keeps pumping, the paint can keep peeling and no-one will care.
See you next week.
--------
Finally, I can share a secret...

If you live in Sydney, you'll probably notice a whole load of new faces appearing this week in the city.
They're portraits of 100 Sydney-siders for Art & About, hanging as 4.5 metre tall banners up and down
streets in the CBD and Glebe. The City of Sydney commissioned me to do them as part of the Art
& About Festival, after seeing this blog.
I shot them over four weeks in June, at the same time as shooting my suburbs for the blog. I really
wanted to tell you about it at the time but wasn't allowed to let the cat out of the bag until now.
Which is lucky because aside from the fact I was thrilled to bits to get such an amazing brief, I
would probably have whinged about how flat chat I was.
If you're around this Thursday evening, come along to the Art & About launch. From 6pm at Hyde Park,
near the fountain. It would be lovely to meet you. Otherwise, have a stroll down George, Oxford or
William and tilt your head heavenward.