I am of course talking about Melbourne. During the last week of school holidays I made a last
minute decision to jump on a plane the next day with my daughter for a quick look see. I haven't
been to Melbourne for about a decade and I thought it would be fun to take Coco down there.
But the main reason for venturing south? I was curious how a 52 Suburbs Melbourne might be.
Tad ambitious in hindsight. We only had two days, most of which was taken up with kid-friendly
activities - eating in the laneways, riding the trams, and spending Australia Day wandering around
and watching the tennis on the enormous screens at Federation Square.
In other words, we did the tourist thing. Precisely the opposite of what 52 Suburbs is all about.
We had fun but the upshot is I remain curious about Melbourne and its suburbs.
A few snaps from our flying visit...
Part 1: Trams and lanes
Largest tram network in the world apparently. The lovely old green and cream W Class trams are
still around but their days may be numbered - despite being listed by the National Trust, there are
plans to phase them out by 2012.
Melbourne's laneways, on the other hand, aren't going anywhere. They sprouted up as a result of
the gold rush in the mid 1850s and are now one of the most celebrated tourist attractions; artists
are even paid by the City of Melbourne to make some of the lanes more appealing.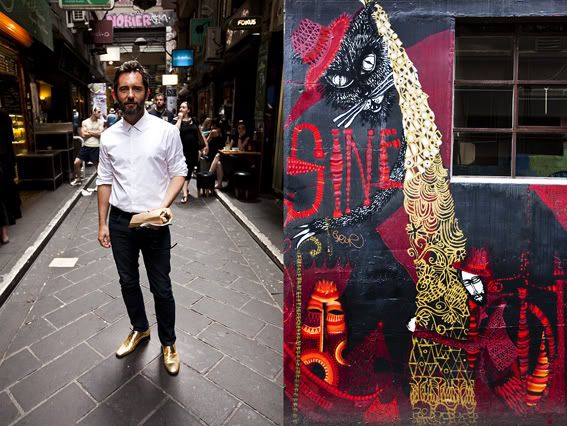 the man with the golden shoes - Simon :: 1
the man with the golden shoes - Simon :: 2
hold on, I'm coming!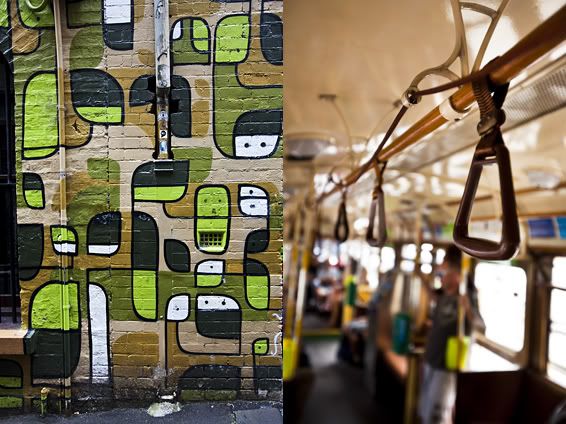 tram riders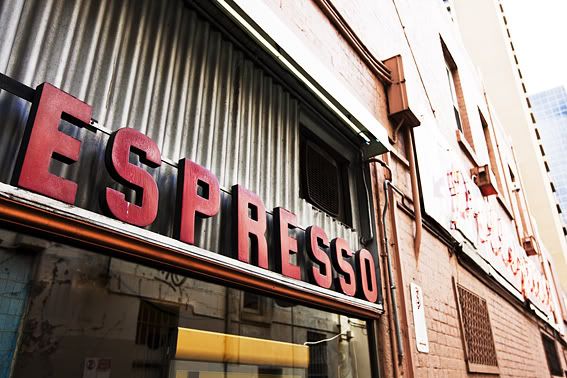 coffee capital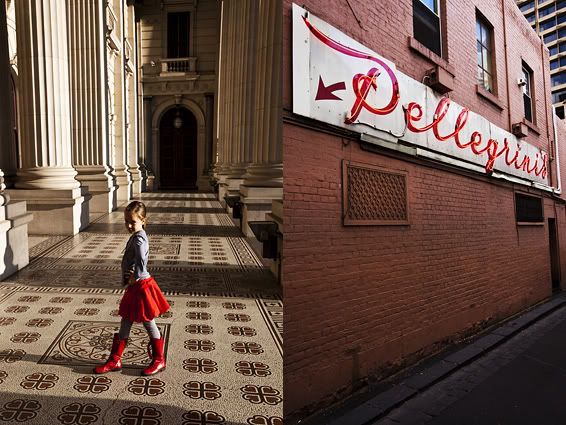 poser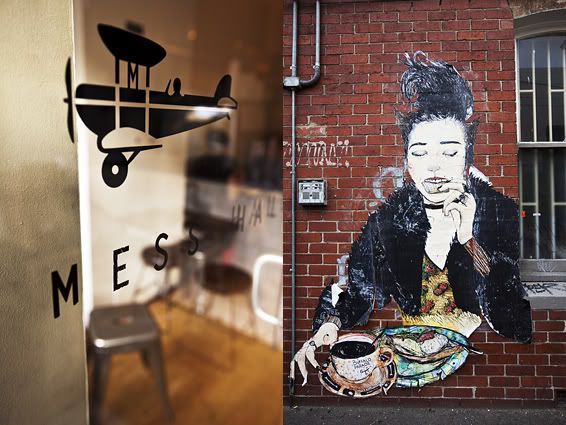 good grub
Part 2: Australia Day in Melbourne
National flags are such incredibly powerful symbols. As I write this, Egypt is celebrating the end of
the Mubarak era and the papers are filled with images of protesters proudly flying the Egyptian
flag.
I couldn't help wonder as we walked around Melbourne on Australia Day, if those who chose to cover
themselves with the Australian flag would still do so were it to be replaced. Would they, for example,
drape themselves in the Aboriginal flag?

It will be interesting to see what happens in the next few years/decades.

In the meantime, the familiar Union Jack colours as well as the green and gold were out and proud
in Melbourne this Australia Day, as they were no doubt all around the country.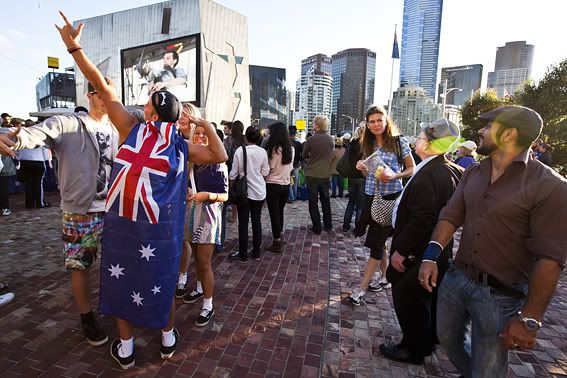 to the stars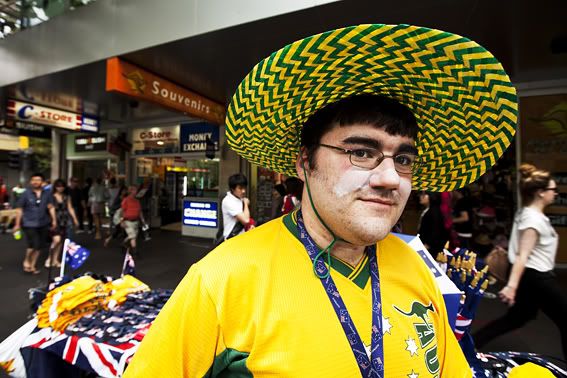 Brendon
and he wore hot pants too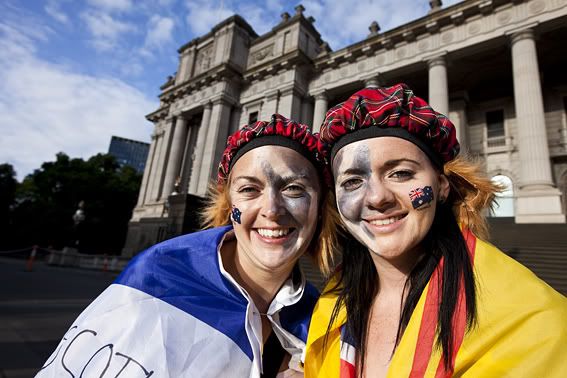 Claire and Gill, flying the Scottish flag too
Part 3: Froth and bubble

'Two things stand like stone. Kindness in another's trouble. Courage in your own.' So said Adam Gordon,
an Australian poet, jockey and politician, born in 1833. What you can't read on the monument
below is the first bit of the poem - 'Life is mostly froth and bubble'.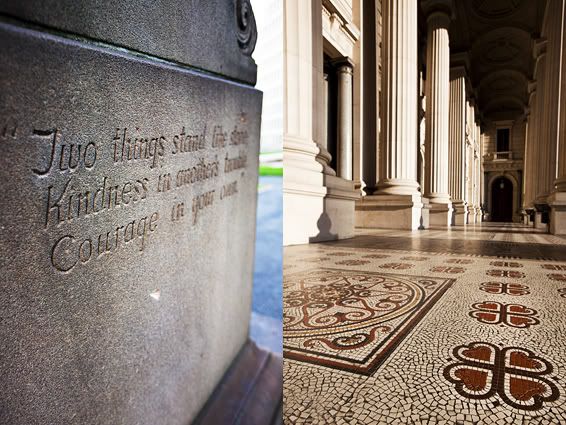 some things last
Here's to making the most of our froth and bubble, as well as to kindness and courage.