Someone asked me the other day what I was up to. I explained that I was working on getting
the exhibition together, a few private commissions and tending to all the normal life stuff that I
ignored for the entire year I was doing 52 Suburbs (eg dentist, tax, daughter).
As we were talking it dawned on me that as necessary as the life stuff is and as exciting as the
upcoming book launch and exhibition are, I am really really missing being out there with my
camera.

Unable to throw myself into a new project until mid May, I've decided to do a 'between projects'
project: to simply photograph random things that I happen upon wherever I may be. Radical
I know.

Today, for example, I met with a friend at Circular Quay to do two things I've been meaning to do
for ages: visit the pop-up uber-eco cafe, Greenhouse by Joost, and see the Annie Leibovitz exhibition
at the MCA. We'd arranged to meet at Greenhouse first and on my way there I passed by a lovely
old green pub that was even more green than usual; St Patrick's Day was in full swing. The time?
10am. With five minutes to go before I was to meet my friend, I took a couple of snaps.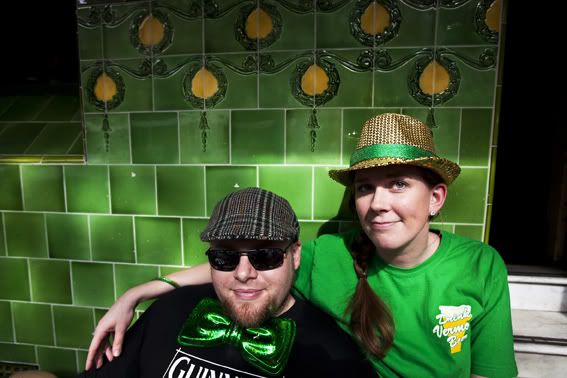 Phil and Sionainne
nothing like a pint of Guiness and the morning paper
Wishing them well, I walked down to meet my friend at Greenhouse. It is a pretty amazing sight -
everything made from recycled materials with lots of green sprouting from walls and roof. I only
took a few shots as I didn't want to delay my friend. But it's well worth a visit before it disappears
on the 27th March.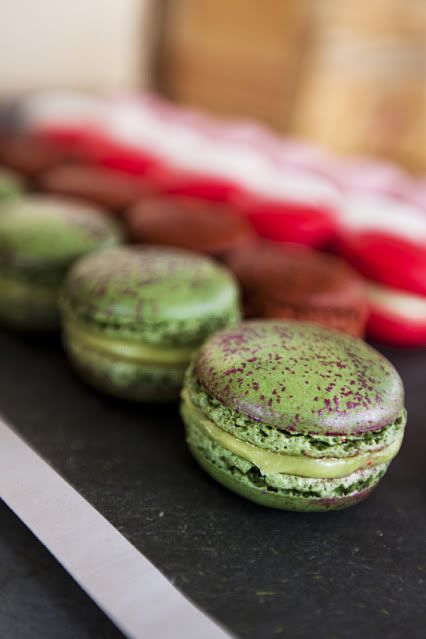 Happy St Patrick's Day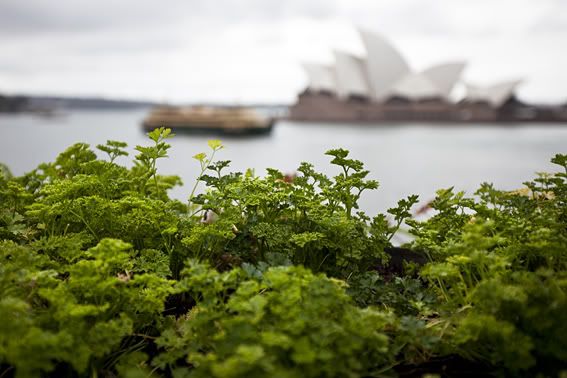 herbs on the harbour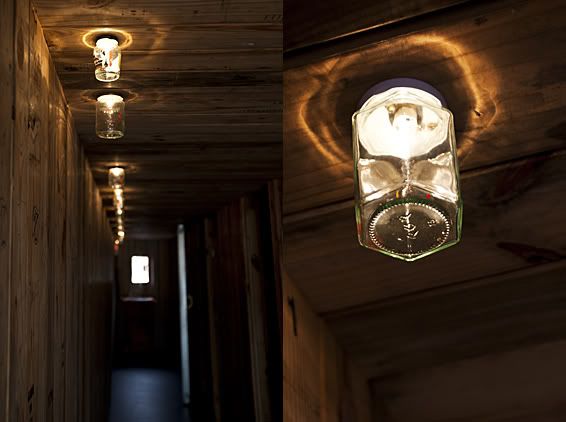 jars of light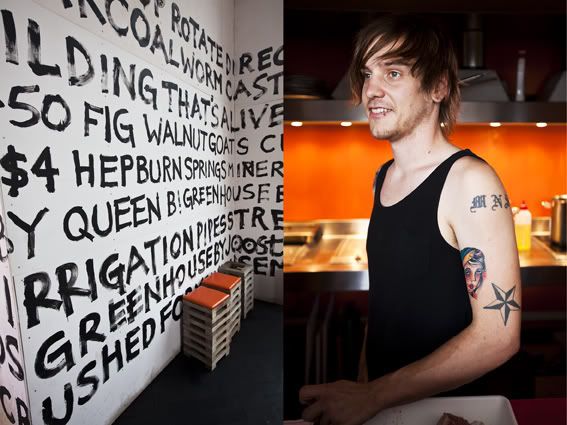 type and tat
Fed and watered but most of all inspired, we left to see the Annie
Leibovitz
exhibition. Another
must-see and soon to close (April 26) happening.

So there you have it. My 'between projects' project - random stuff. I'll be back with more soon.