I'm kicking off
52 Suburbs
with a visit to Wahroonga. I know, I know,
Wahroonga
?
Isn't that one of those polite Upper North Shore suburbs with lots of trees, big houses and
not much else? Well, yes and no.
I'd never contemplated putting Wahroonga on my list, mainly because I've been there
before and could see no reason for going again.
That was before I got the flyer in the mail about the Fifties Fair at Rose Seidler House,
both of which I'd always wanted to visit and strangely never had. Where were they?
Wahroonga!
So two Sundays ago I made the long trek north from my home in Clovelly. The
usual weekend sounds of tennis balls flying back and forth and pristine four-wheel
drives gliding past were replaced by booming rockabilly and the din of more than
5,000 Fifties fans making their annual pilgrimage to the iconic Rose Seidler House.
I felt like a kid in a lolly shop, not knowing where to look first: a shining example
of mid-century modern architecture surrounded by beautiful Australian bush or its
adoring fans, so perfectly garbed they looked liked they'd just walked straight off
the set of Mad Men.
I was in retro, modernist, nostalgic heaven...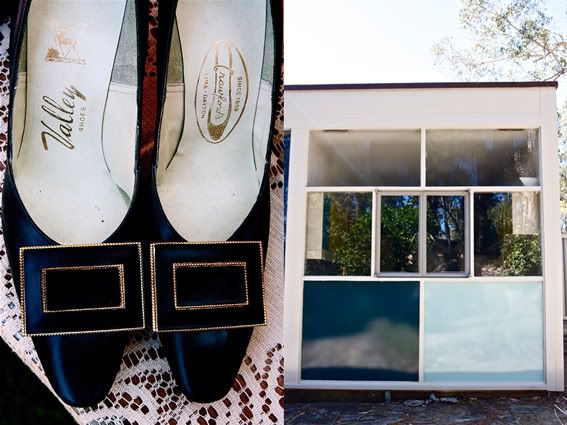 hip to be square