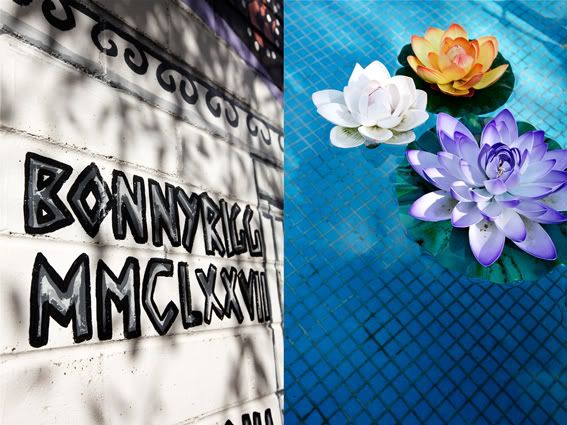 Tourists don't come to Sydney to visit Bonnyrigg. I'd bet money on it. But more's the pity. Because
this little known suburb, 36 km from the city centre, is intriguing - something the Sydney Harbour
Bridge nor Opera House, as iconic and wonderful as they are, cannot claim to be.
I stumbled on Bonnyrigg completely by accident. I was actually headed for Fairfield. Took a right
instead of a left and there I was. In the religious hub of the universe.
At first I had no real impression of the place, except that there was a huge plaza and an even
larger Bunnings. But when I discovered that in one very short street there was a mosque, a temple
and a church - and that just around the corner were three more temples, and four more churches
- I had no choice but to make Suburb No 38, Bonnyrigg.
Scottish by name - and very little else - Bonnyrigg is an absolute work in progress. Once an important
Aboriginal meeting place, then market gardens, it is now covered with 'new' housing development,
with more to come. But I almost didn't see the blond brick, so taken was I with all the religious
houses - where else does a mosque rub shoulders with a church and a temple? So much rich culture,
in the middle of nowhere. How, why - a stickybeak was in order...
Part 1: Day One
It was wet. Never great, my navigation skills are even worse in the rain. So as I said, through
no grand design, I ended up in Bonnyrigg. Head buried in my ridiculously small street directory,
cursing the rain and my crappy sense of direction, I looked up to see a most unexpected sight.
A golden temple reaching up into the heavens.
I don't know about you but I can't resist a mid-suburbia temple. They're like UFOs that have landed
from outer space. You just have to stick your nose in don't you?
The actual temple - the Cambodian Buddhist Temple - was shut so I scuttled around the side to
find three monks inside a hall eating their lunch. So peaceful - until I shoved my camera in front of
them. They took it well, for the most part. One in particular - Nakin - never stopped smiling.
Made me think I really should meditate more often.
Watt Khemarangsaram temple in rain
Savon, Nakin and Sopheak at lunch :: 1
even the flowers are saffron :: 1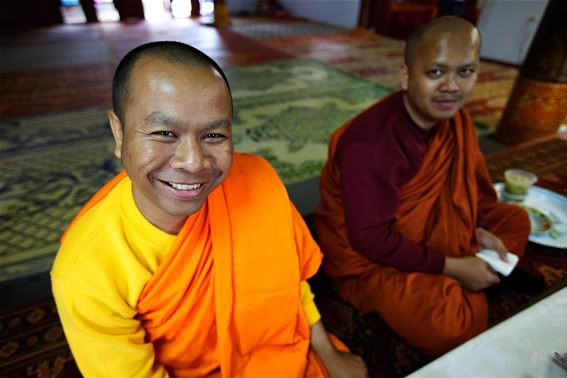 Nakin and Sopheak
at lunch :: 2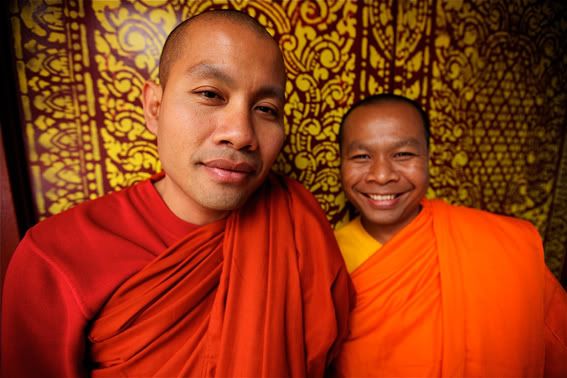 one grimace, one smile, not bad
I finally left the monks in peace. At this stage I still didn't know this was just one of many temples,
or that right around the corner was a mosque. So off I went, peering through my rainy windscreen
at Bunnings, then the plaza, then...a Chinese Presbyterian Church, next to a Turkish mosque,
next to the Vietnamese Buddhist Temple.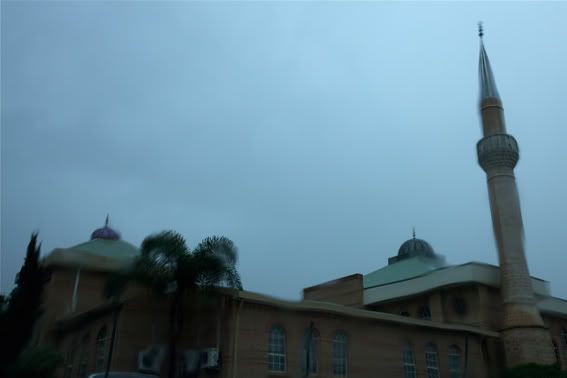 Bonnyrigg Turkish Mosque in rain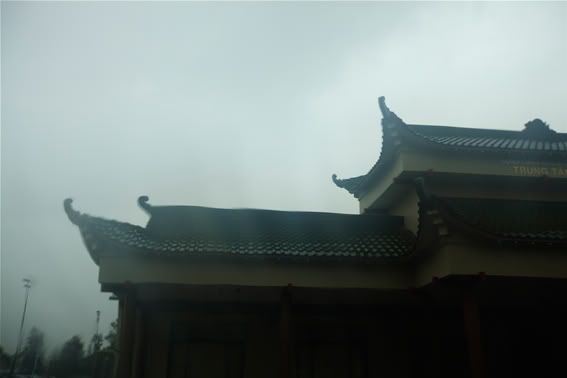 Vietnamese Community Centre in rain
both rise heavenward
I was intrigued but none of the places looked very open so I continued driving. Then I passed
yet another temple, the Lao Buddhist Temple. I could see signs of life and entered. Sensing a mad
woman in their midst, the monks humoured me by unlocking the temple for me to look inside.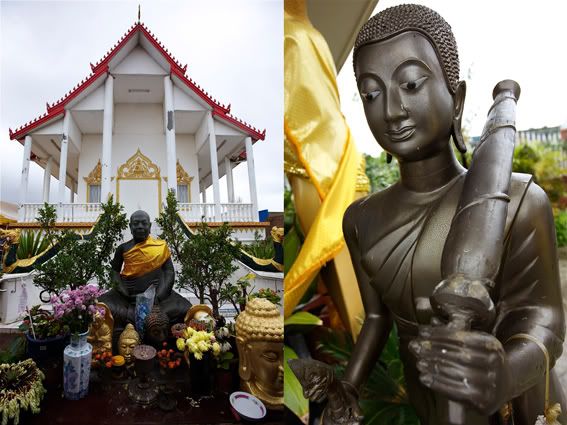 wisdom is always having a brolley handy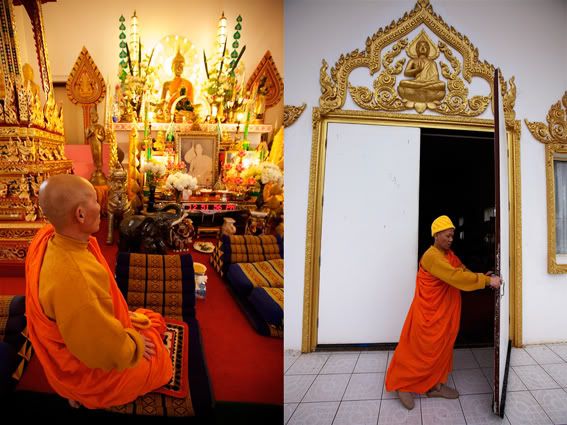 out of the rain
his home
That was Day One. I had to go back.
Part 2: Day Two
Sunny. Scanning my street directory I noticed there was a temple listed on Humphries Road,
Bonnyrigg, somewhere I hadn't been the day before. Can't be I thought. Until I went there and
realised yes, this was yet another temple. In fact, one of the largest Chinese Buddhist temples
in the Southern Hemisphere, housing 37 bronze buddhas - the Mingyue Lay temple.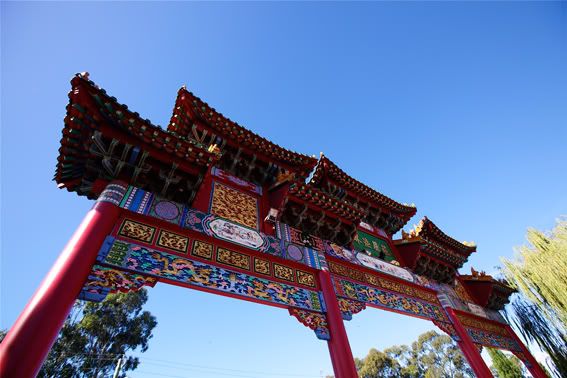 making an entrance - the Mingyue Lay Chinese Temple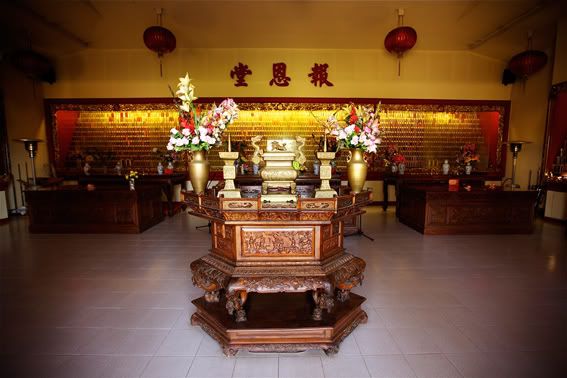 golden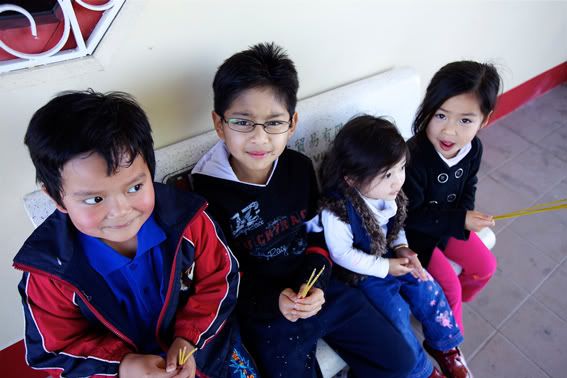 Cambodian kids at the Chinese temple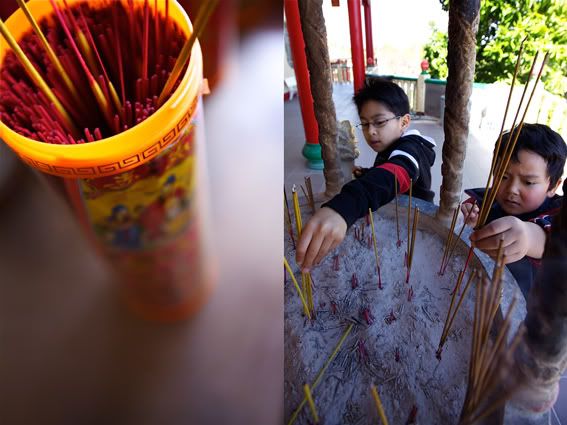 first you pray...
then you play
fire and water
I left the temple, a head full of incense, and headed for the Bonnyrigg Turkish Mosque. There weren't
many people around but I was told I'd meet a lot more if I came back for breakfast the next day.
Breakfast in a Turkish mosque, between a church and a Vietnamese Buddhist Temple - I'm in.
Part 3: Day Three
Arrived for breakfast at ten. The place was bustling. Sat on a table of visitors, including someone
from the neighbouring Vietnamese community - I was amazed to hear this was the first time he'd
met his neighbours, after living side by side for close to 20 years. I also learned that the reason for
such a rich cluster of religious houses in one spot was that years ago, the Department of Housing
had offered land to any community groups who wanted it.
The Imam talked about the need to respect all religions and then it was time to explore the mosque
- and climb up inside the minaret.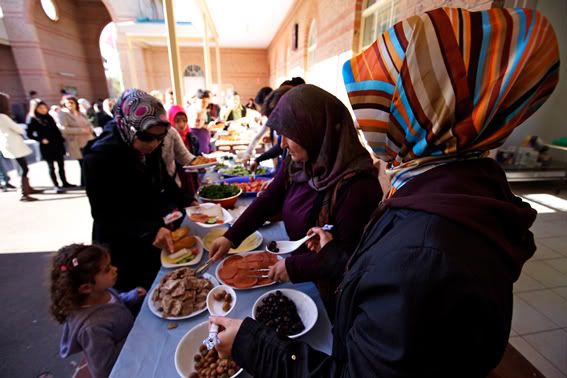 breakfast at the mosque
mates :: 1
mates :: 2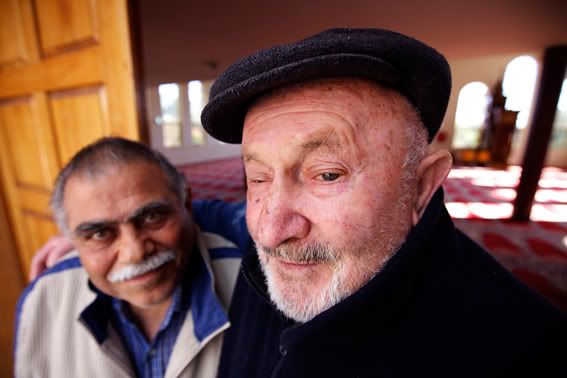 mates :: 3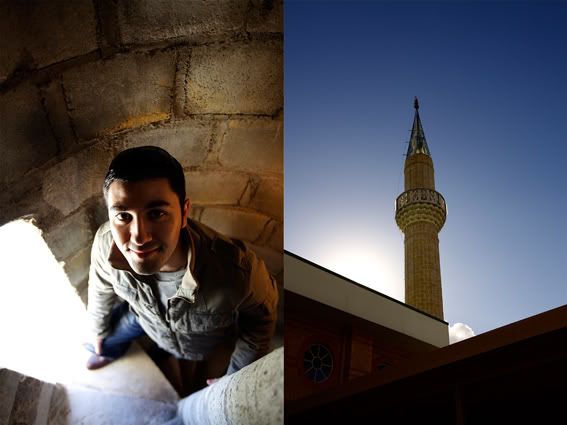 inside the minaret
A game of pool followed by prayer.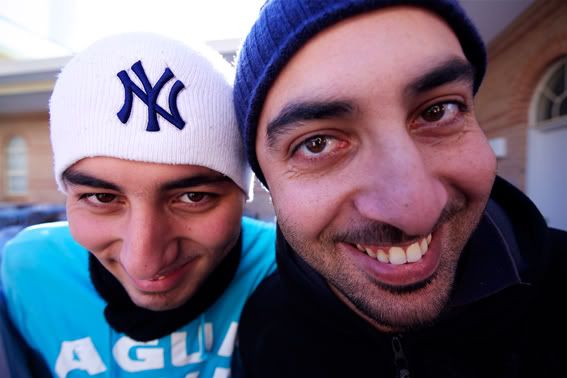 mates :: 4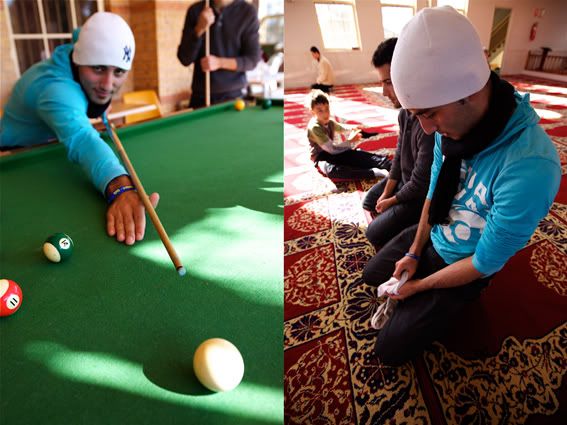 pool then prayer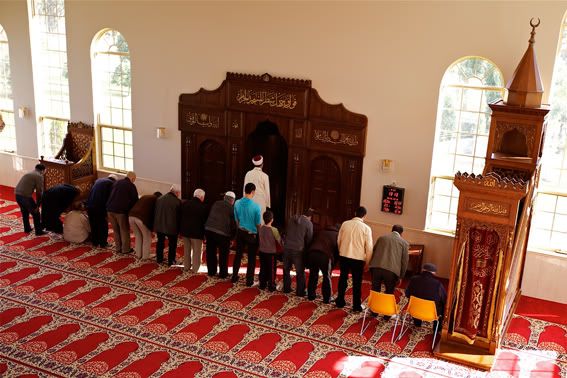 prayer time :: 1
two sides of the Imam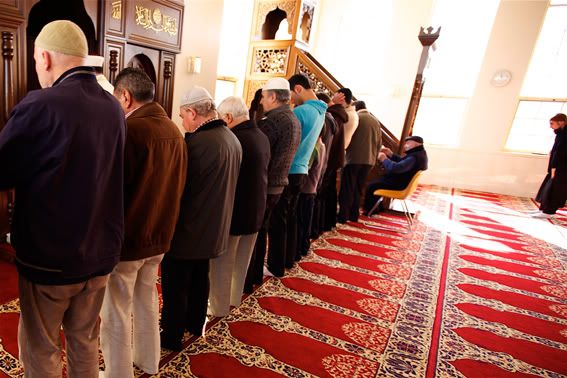 prayer time ::2
The Turkish people I met at the mosque were incredibly charming and I loved every second of my
visit there. Around lunch-time I said my goodbyes and popped next door - first to the Chinese
Presbyterian Church and then to the Vietnamese Buddhist Temple. Both were winding up but I
managed to take a few snaps.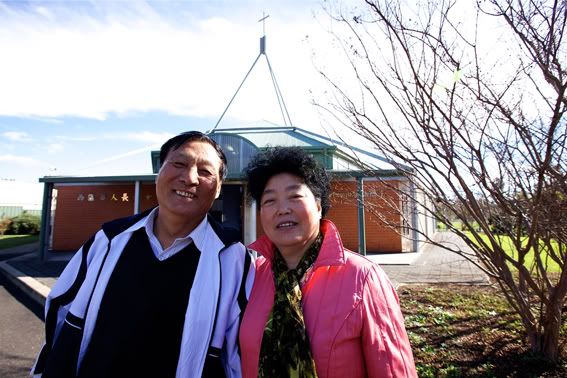 next door to the mosque, a church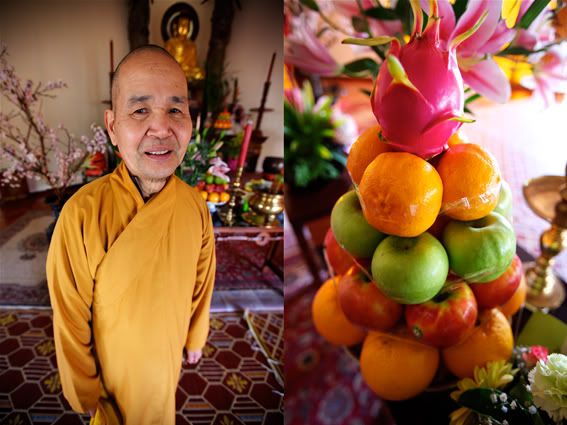 next door to the mosque, a temple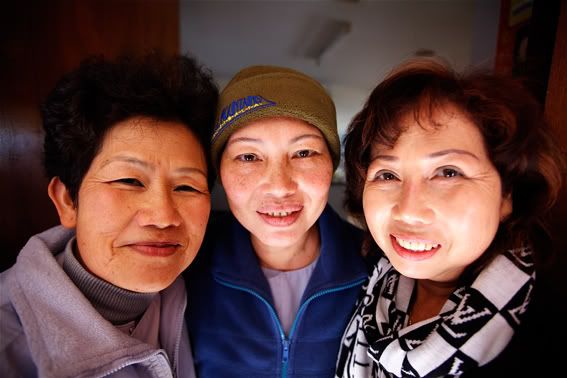 ladies

You might think I'd had my fill by then. But no. The Cambodian Buddhist Temple was just around
the corner and I was curious what happened there on a sunny Sunday. Answer - dance rehearsal.
I also bumped into the smiling monk from the day before - bless him, he didn't flinch when I asked
for more shots and just kept smiling. Through gritted teeth perhaps but still.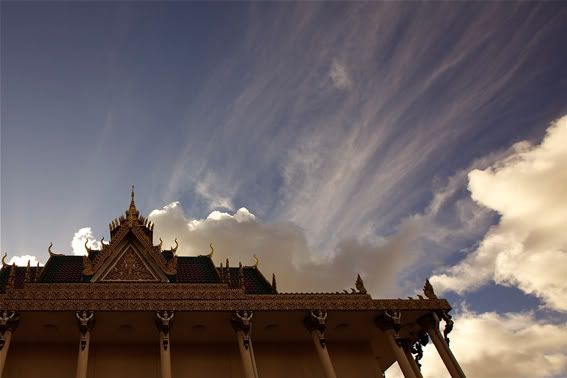 wild sky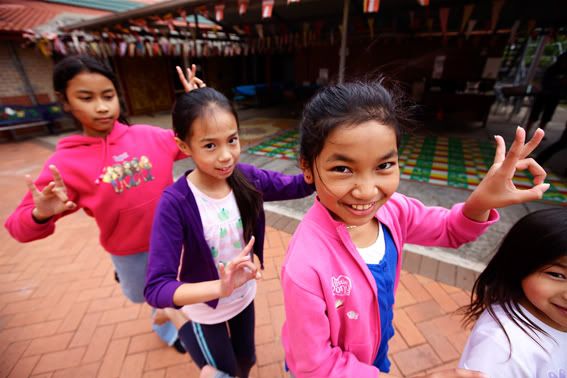 dancers :: 1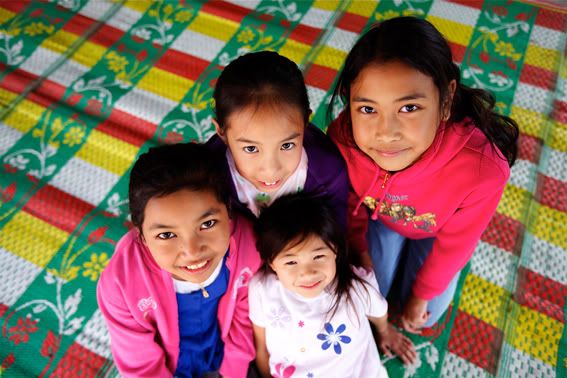 dancers ::2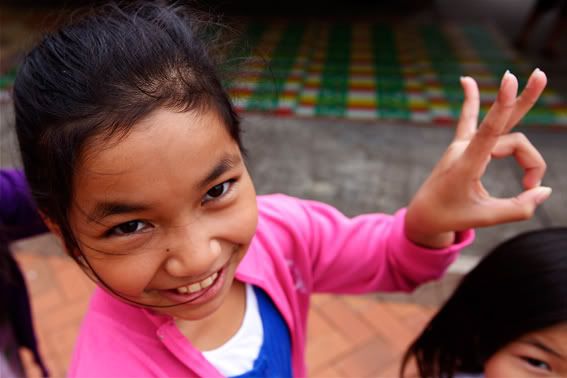 dancers ::3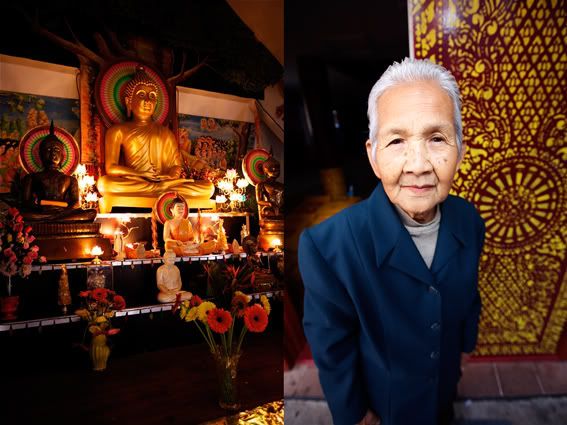 Keo, 82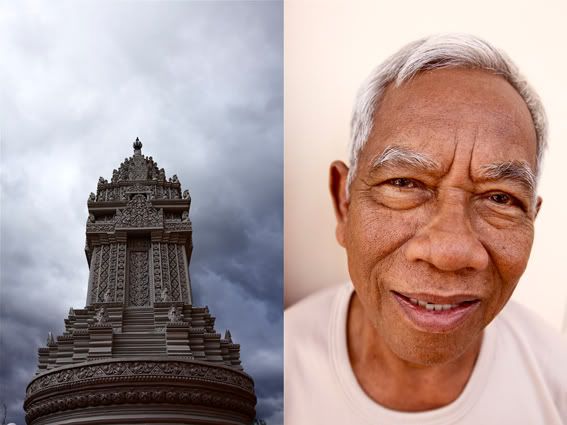 Wunlay, 73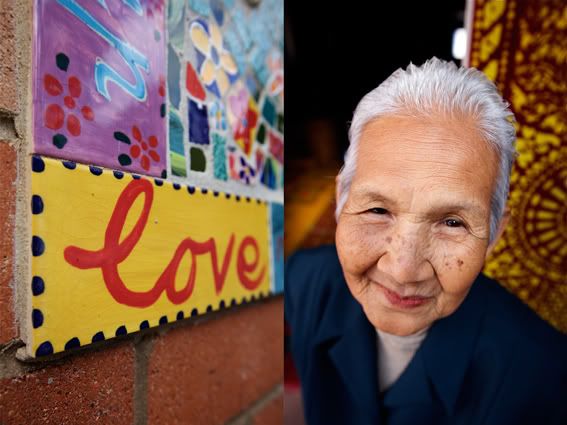 lovely lady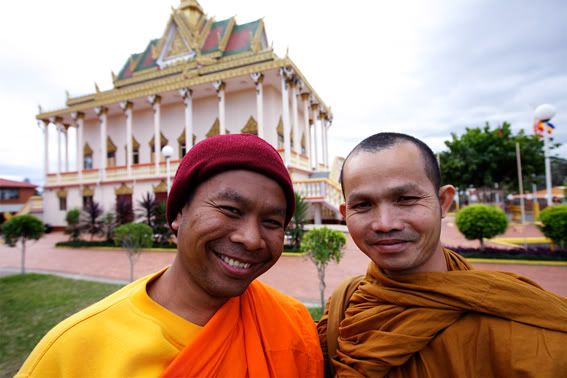 monk stalking
Part 4: Compare and contrast the religions and cultures of Bonnyrigg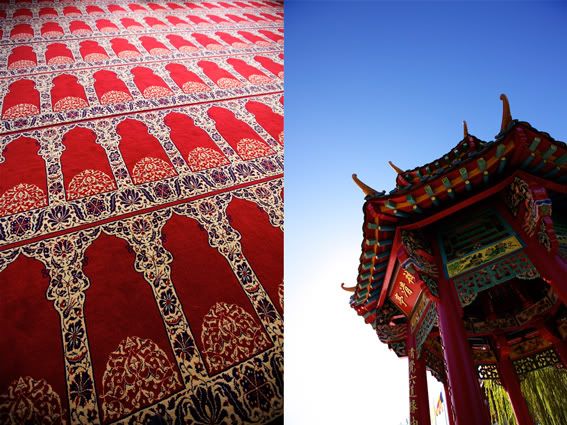 pillars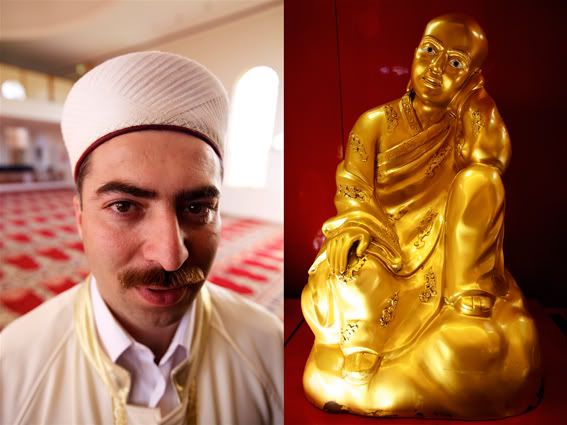 Imam and Buddha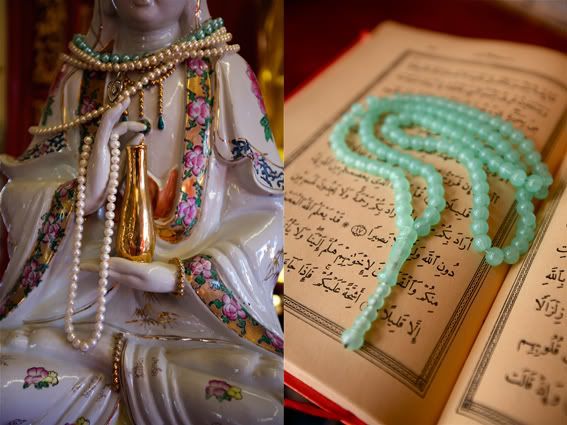 beads :: 1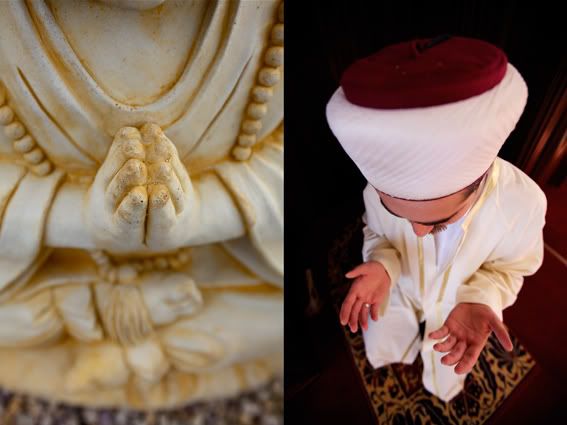 beads ::2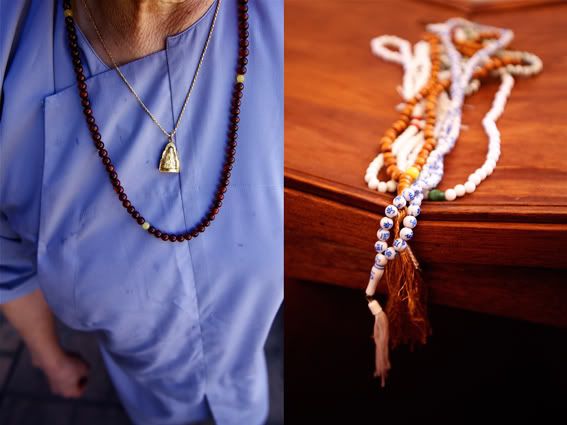 beads ::3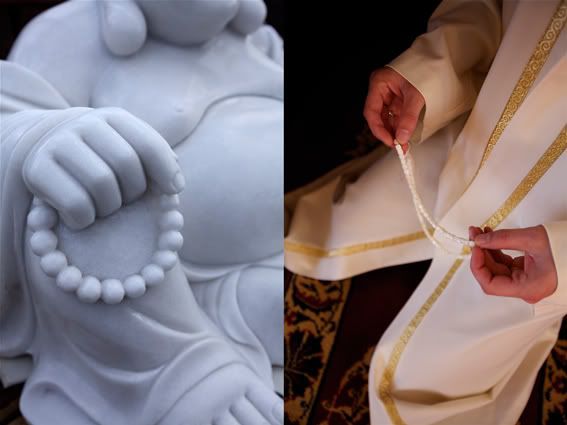 beads ::4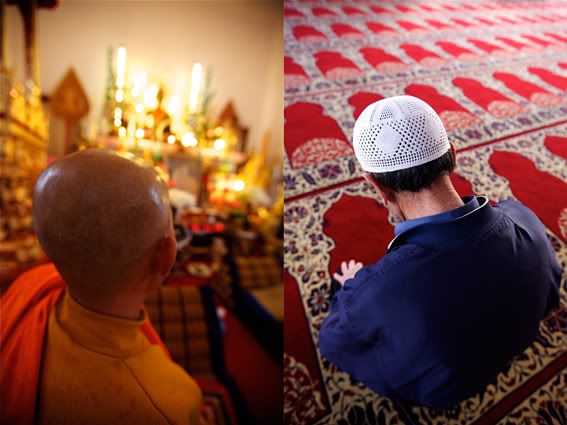 worship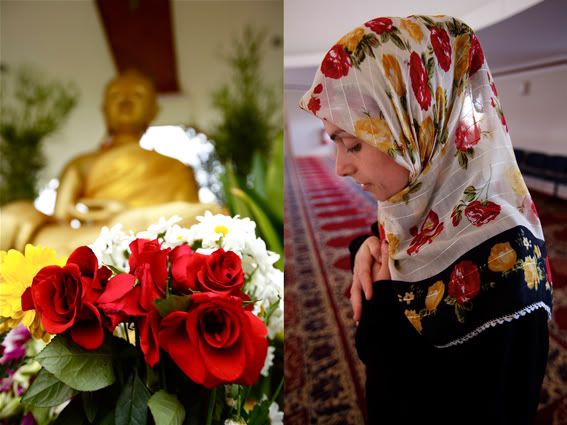 flowers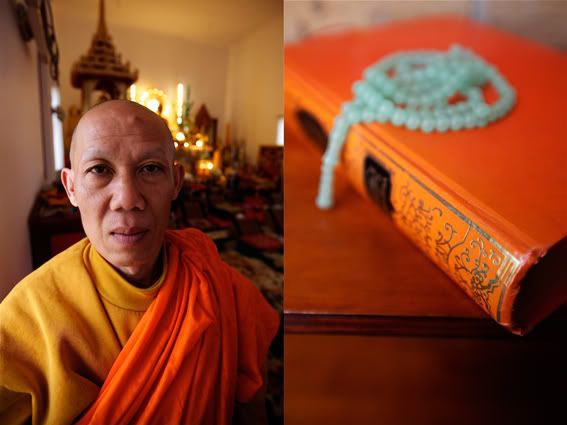 neighbours : Buddhism and Islam :: 1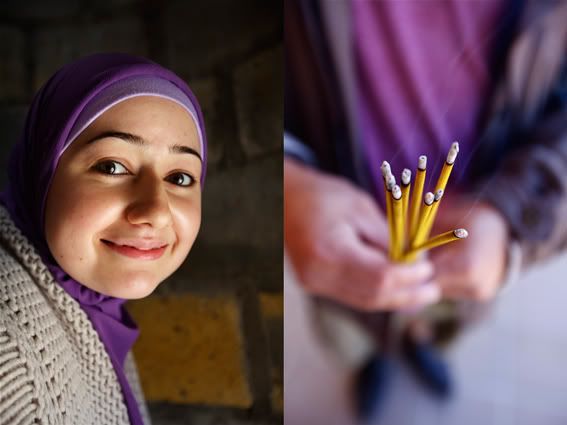 neighbours : Buddhism and Islam ::2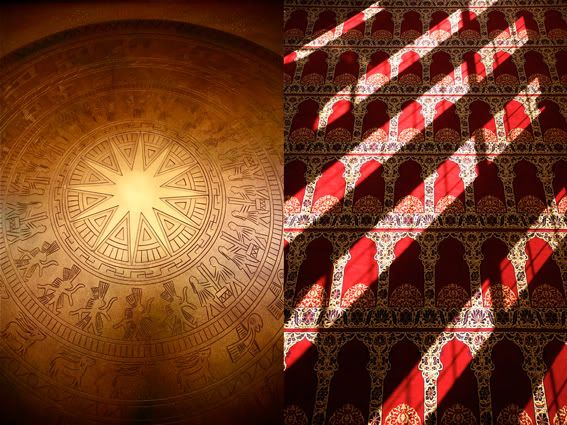 sunshine
Cambodian Buddhism and Chinese Presbyterian
Chinese and Serbian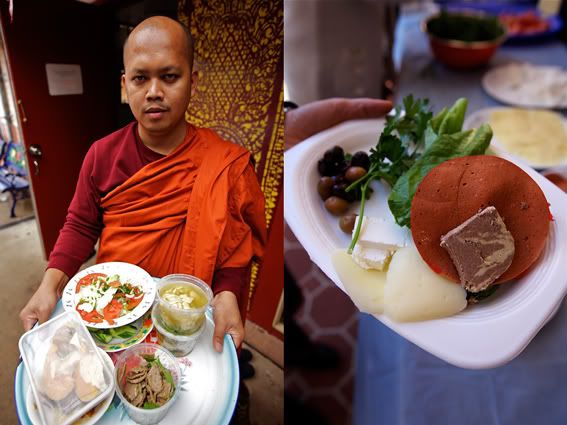 food for thought
Part 5: I see saffron everywhere
autumn colours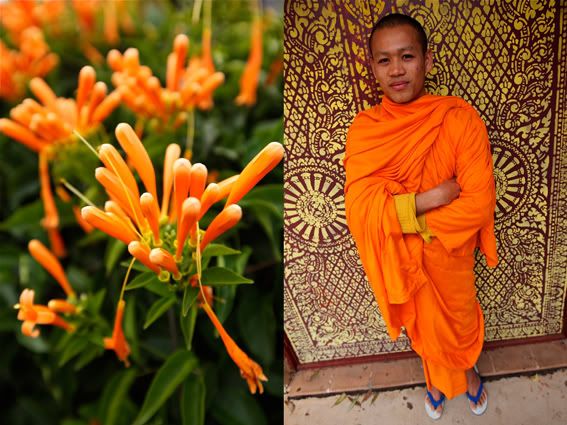 vivid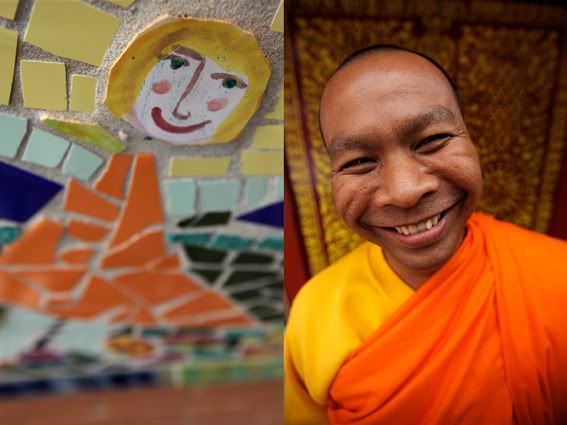 all smiles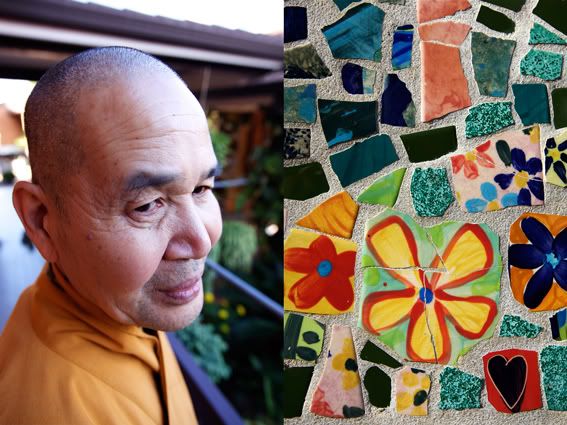 even the flowers are saffron :: 2
Part 6: Religion is everywhere in Bonnyrigg
I dropped into the local garden centre because the Buddha statues caught my eye. While I was standing
there looking at them, a family came over to have a chat. Cambodian Buddhists, the dad was telling
me how much he loved his two Buddha statues he'd bought earlier.
religion in the garden :: 1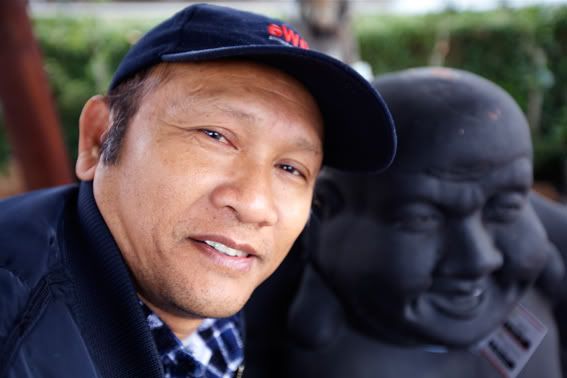 religion in the garden :: 2
As the storm clouds gathered once more, I drove over to the park to check out the place where
Aboriginal people used to gather. There's a skate ramp there and I went over to have a chat - with
devotees of the skateboarding and BMX freestyling faith.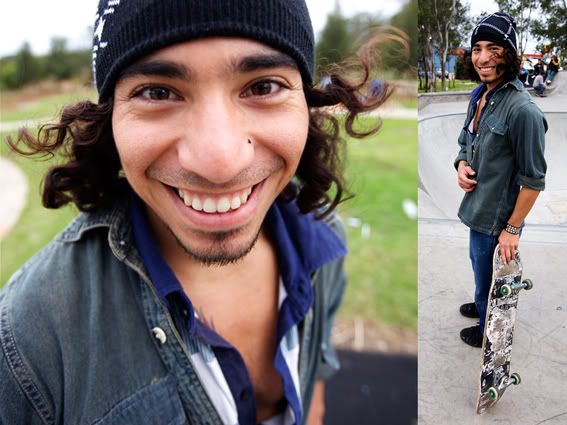 from Equador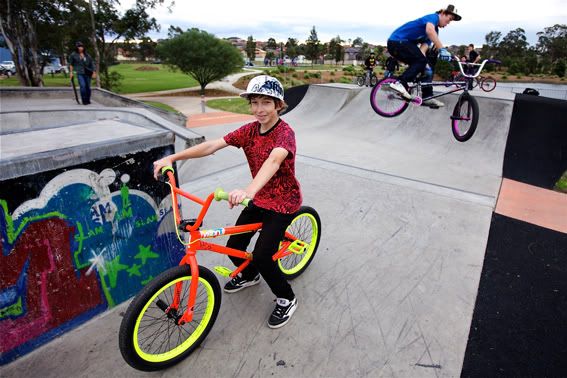 the religion of freestyling :: 1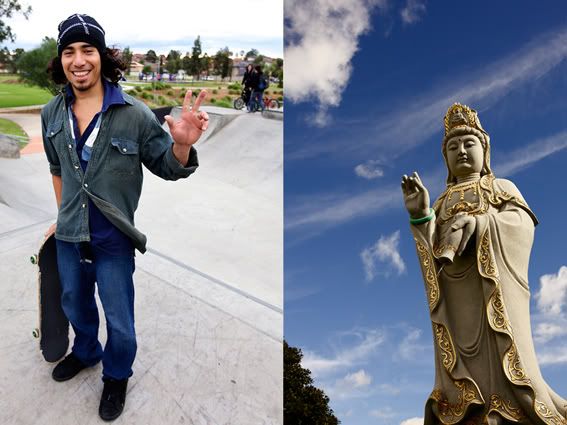 cool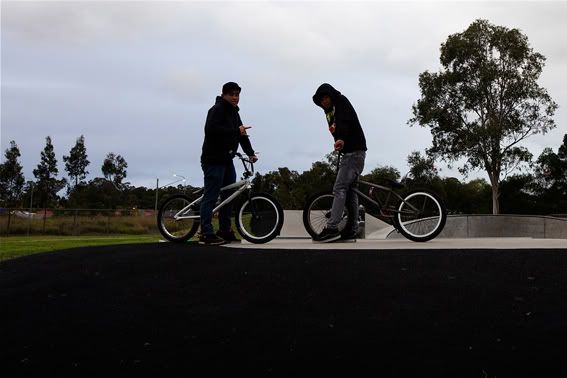 the religion of freestyling ::2
Then it was time to go. But not before one final surprise - another church.
church, parkside
B is for beautiful Bonnyrigg. Well, parts of it anyway. Yes, I only had eyes for the good bits but there
are so many good bits, it's hard not to. Aside from that, Bonnyrigg feels like one big experiment -
I wonder how it will all turn out.
See you next week.