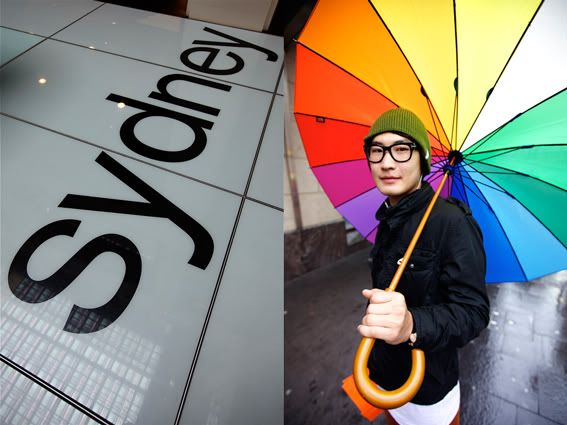 The city? Yes, I know. But apparently it is a suburb.
Because I'm
city-based for another photographic project I've just started, I decided to make Sydney's
CBD my suburb of the week. It meant I could finally explore on foot all those amazing buildings
that I've driven past so many times, rushing to work or whatever. Having missed out last year, I was
also keen to see Sydney sandstone (and that white building on the water) bathed in wild colour
courtesy of Macquarie Visions and Vivid.
By the way, in case you're not acquainted with the life and times of Lachlan and Elizabeth Macquarie
and are wondering what all the fuss is about, an explanation in 20 words or less: Arriving in 1810, they
basically built Sydney, were into the arts and gave poor old buggers like convict Francis Greenway
a second chance.
Part 1:
Sydney, in fairytale, magical colour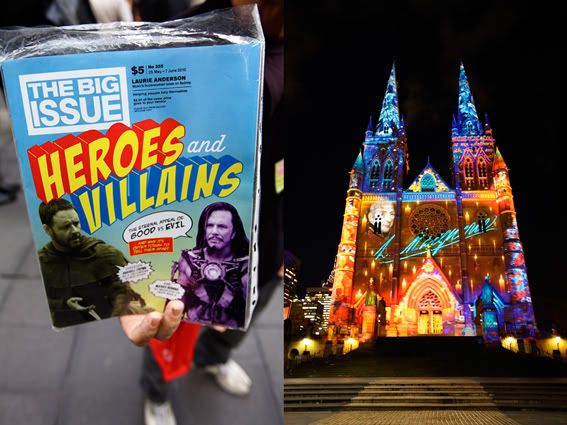 who were they in Lachlan Macquarie's times I wonder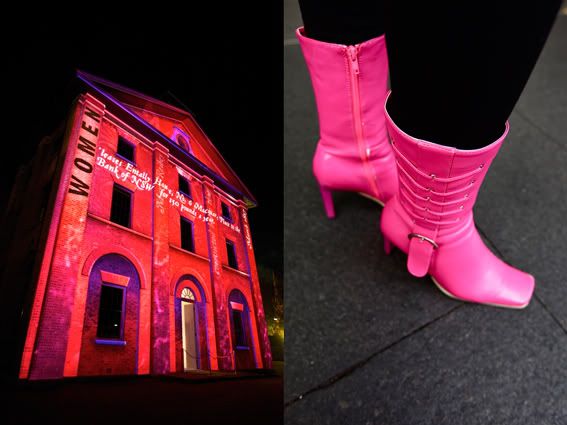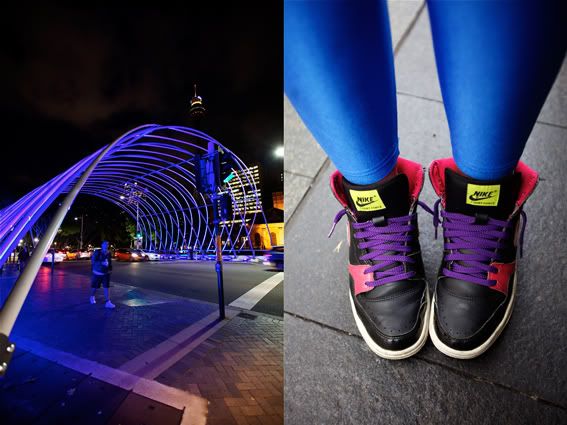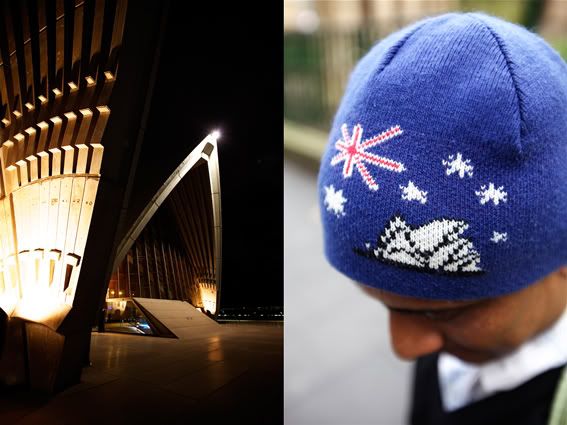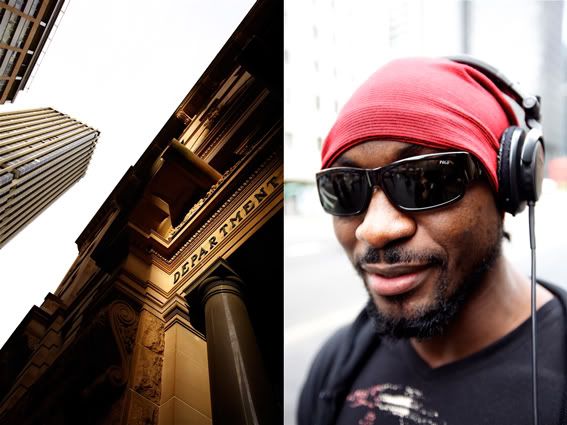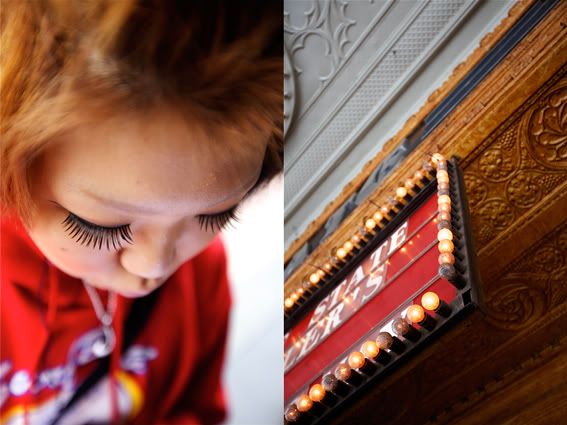 eyelashes made for the stage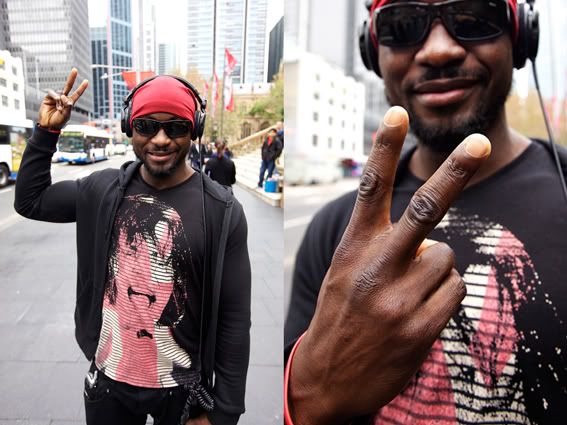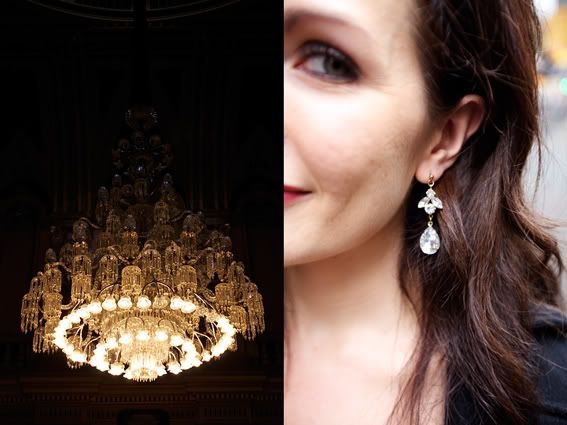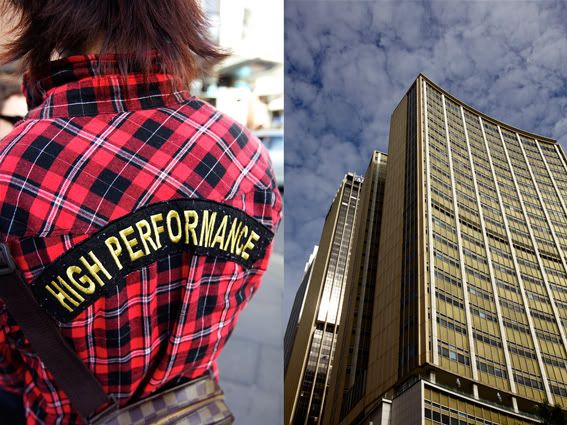 in the financial district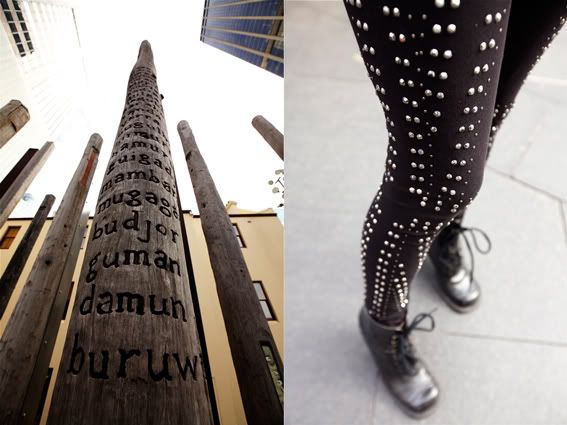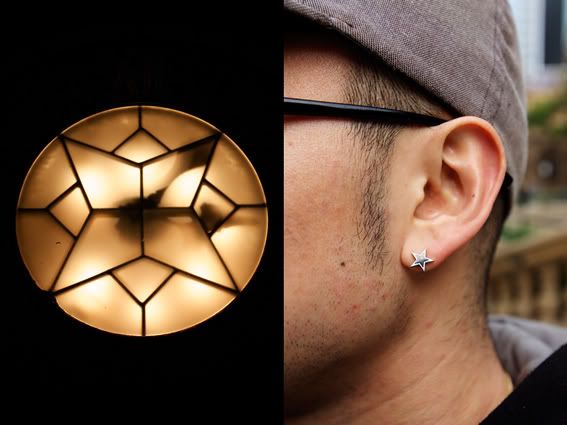 and falling off your heels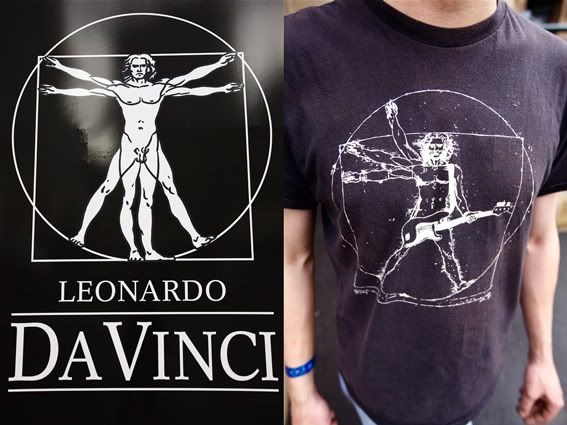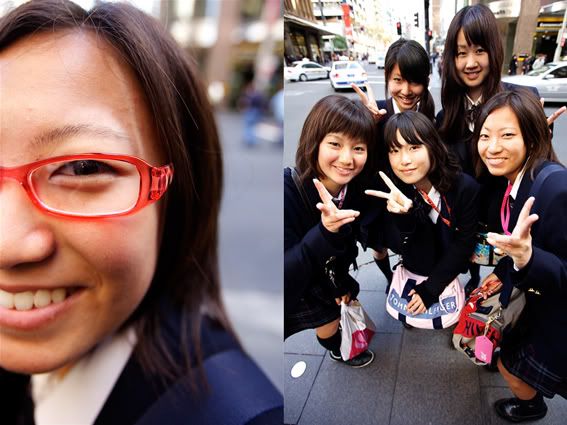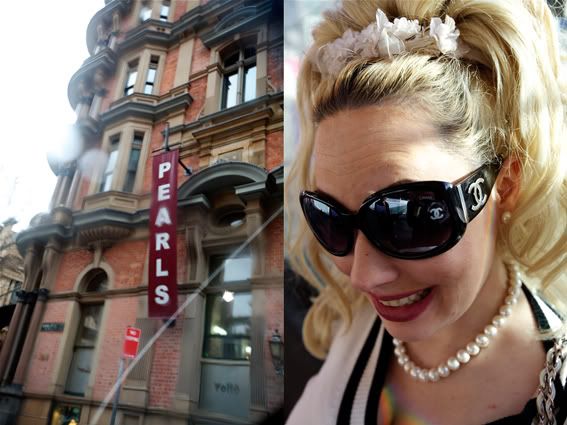 pearls, come rain or shine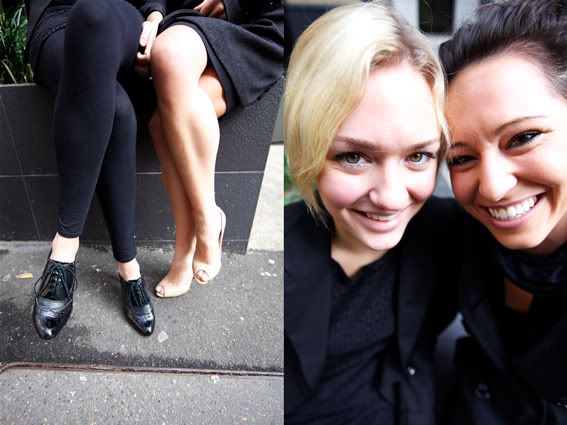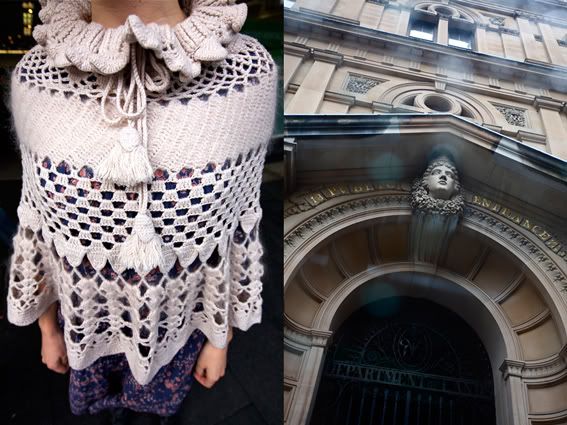 Part 3: It sure ain't Spring but there are flowers in Sydney town
The rain is making all the flowers grow...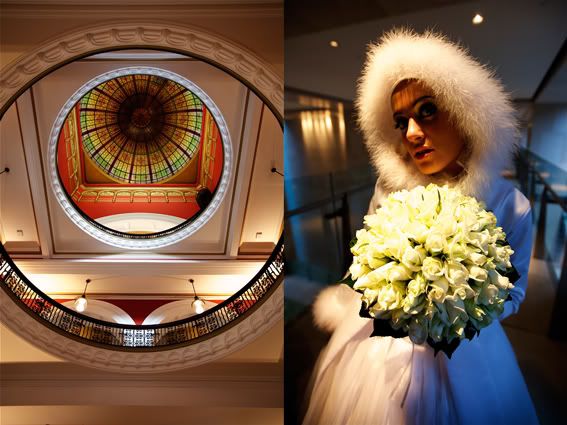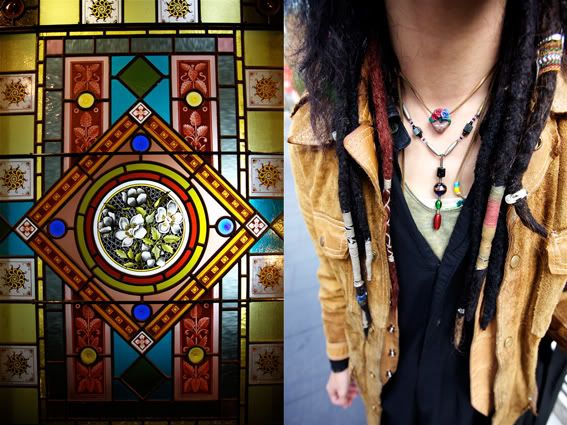 Part 4: From behind the wheel
If you live in Sydney you'll know that it's Rain Time. Officially. It just keeps coming down. On one
visit to the city I was like, if I get out, all my shots will have big fat splotches of rain on them.
So I may as well drive around and take shots from behind my wet, foggy windscreen.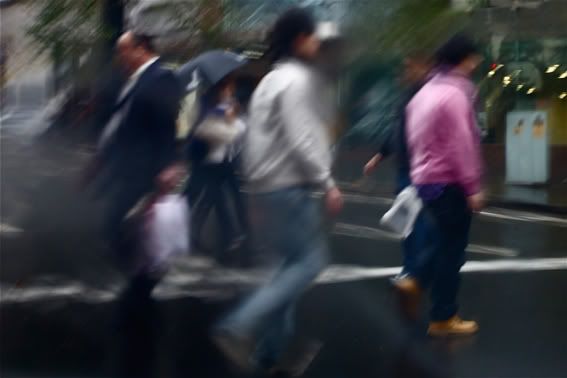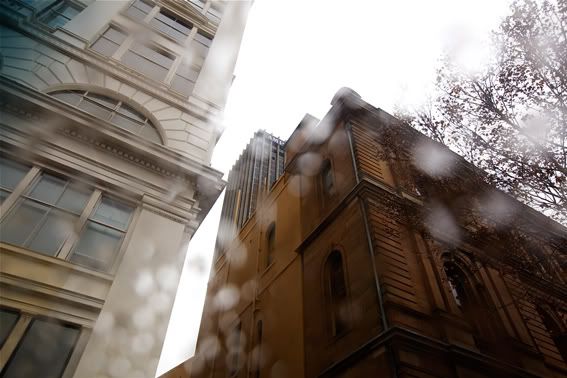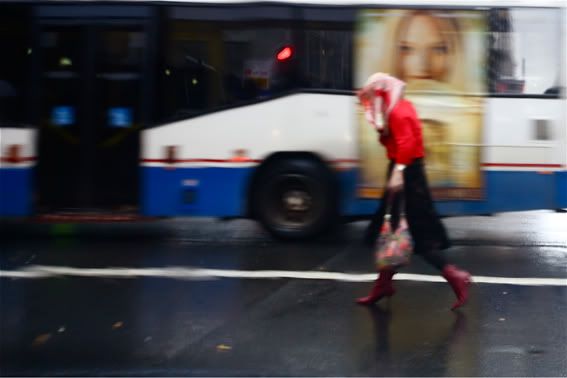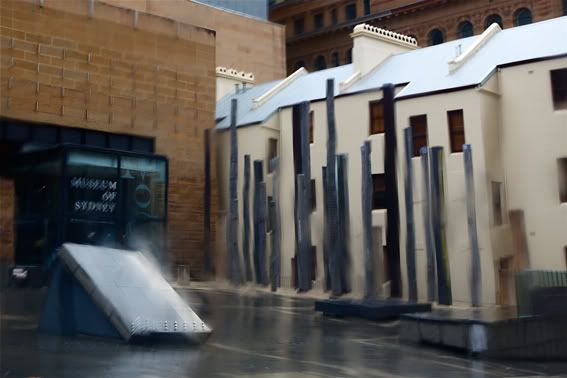 Museum of Sydney in the rain
Of course I could have just made a beeline for Customs House where you can walk all over Sydney
without having to dodge the raindrops.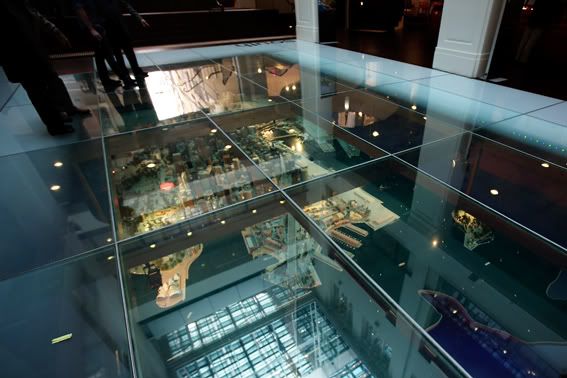 Part 5: Adding colour to the grey
I couldn't drive around forever. So I decided to brave the wet - with my brand new technicolour
brolley.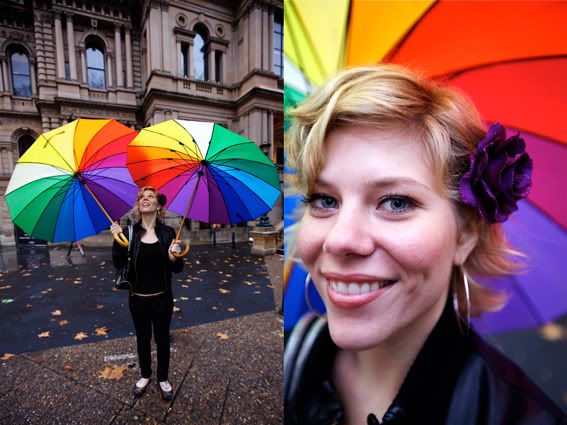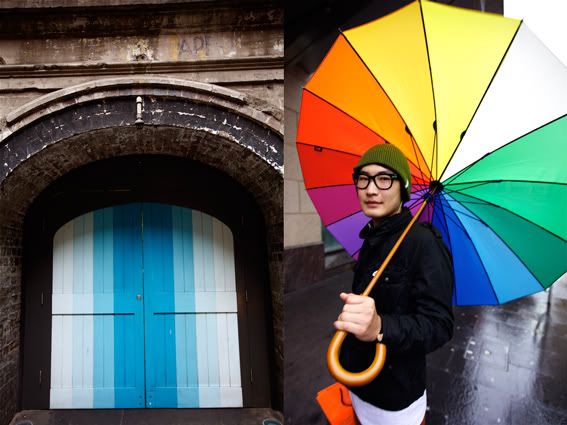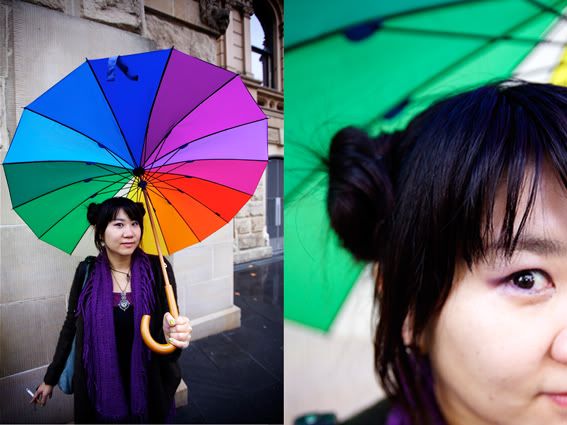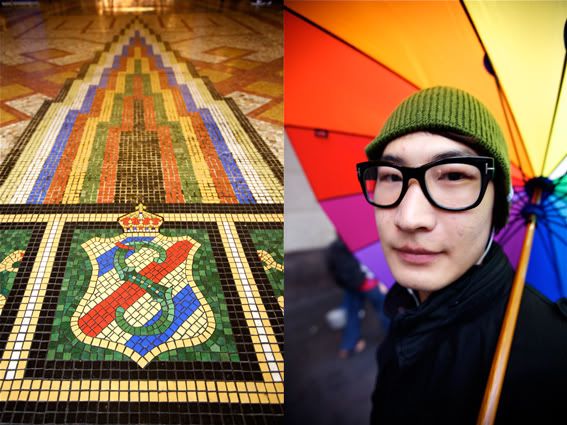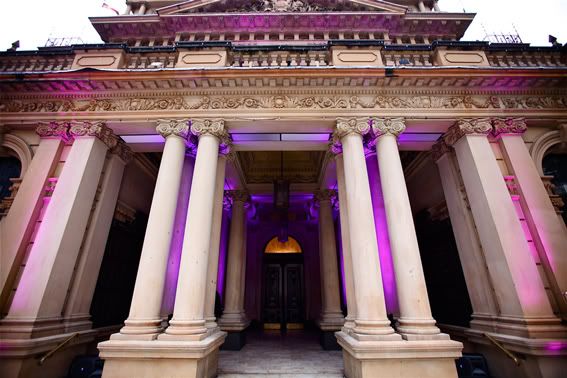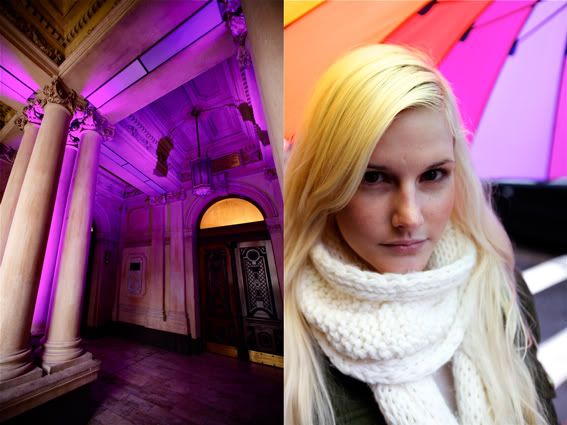 you can never have too many technicolour umbrellas
I wandered into the Hilton Hotel to continue adding colour to the grey when I noticed a whole swathe
of colour was already there - four bridesmaids dressed in purple and a bride wearing something
straight out of a Siberian storybook. They were there just to take photos, in between the ceremony
and the reception, and kindly let me tail behind for a while.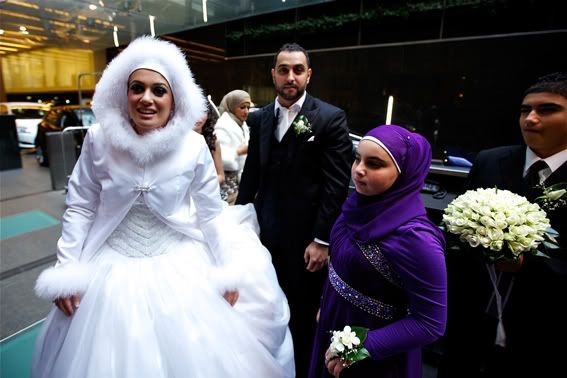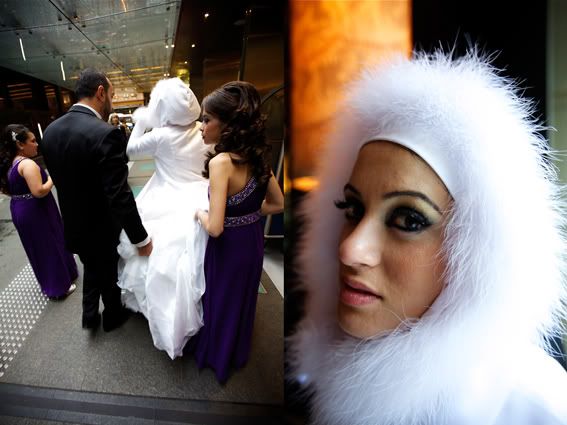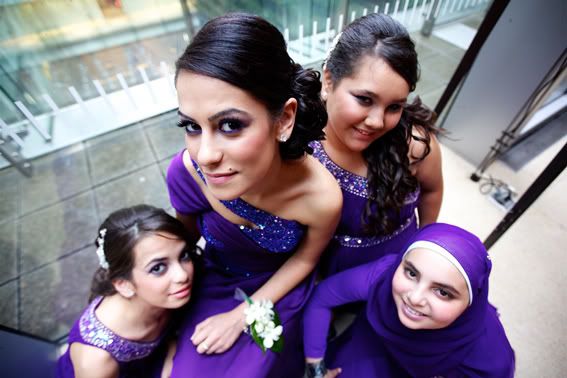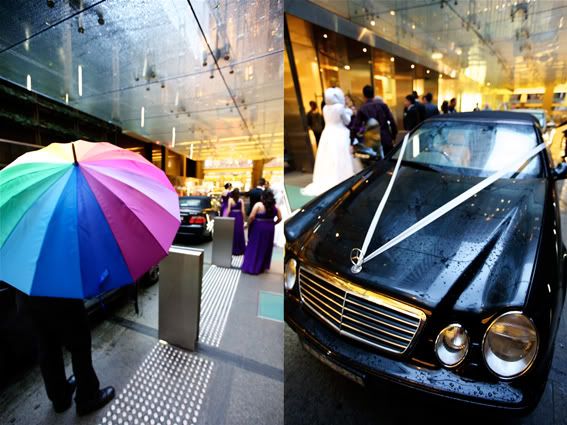 Driving past Hyde Park, I just had to stop - a woman by the name of Bex, off to a Femme leather do.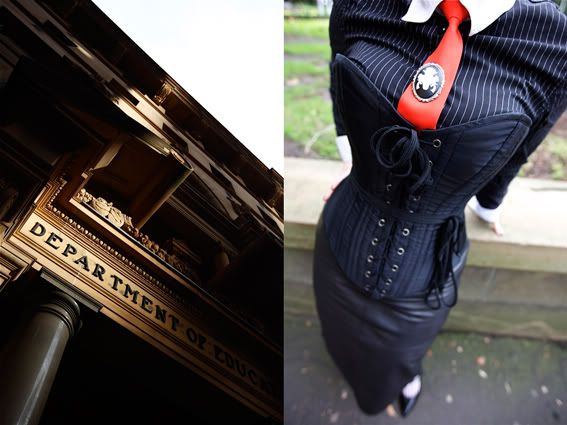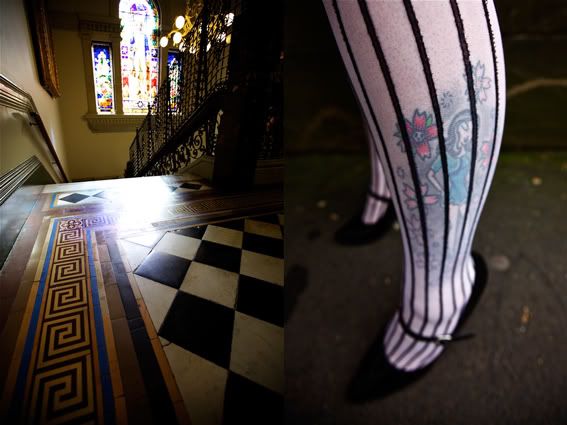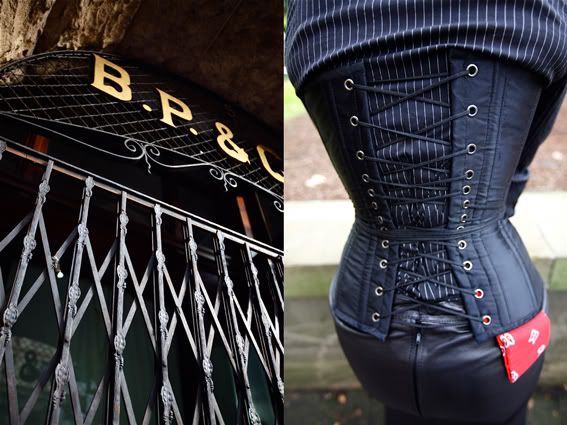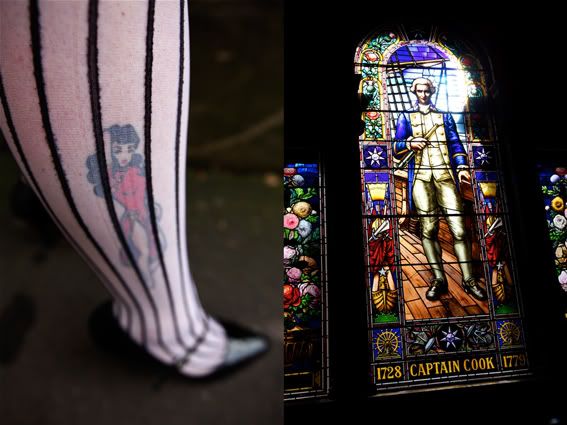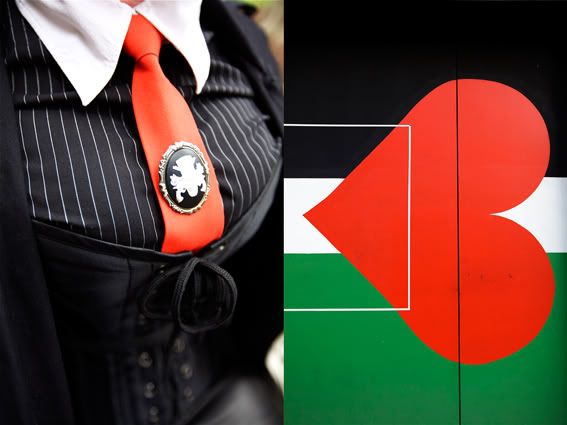 femmes love their leather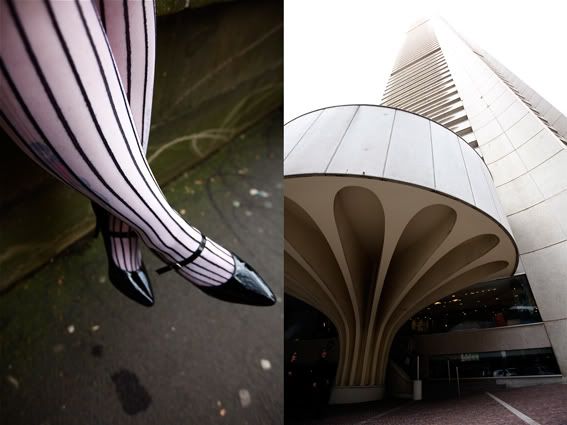 Part 7: Ending on a bright note
I have faith that the sun will shine once more. In fact, it sneaked through the grey briefly the
other day.
there is light at the end of the rain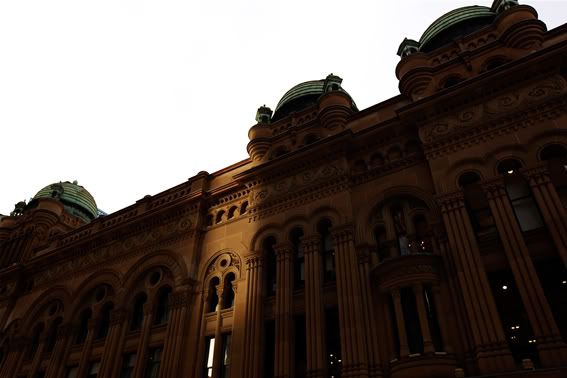 And then this young man and his tattoo - 'love conquers all' - that's a ray of sunshine right there.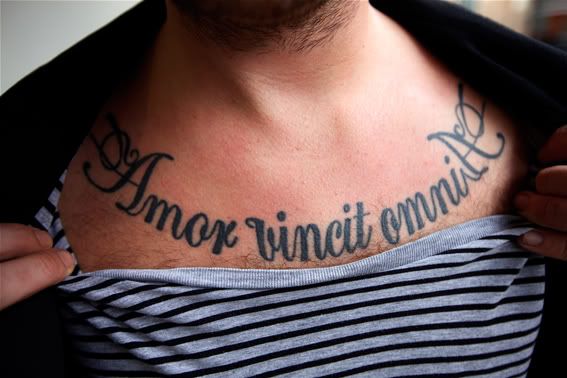 Beauty in Sydney's CBD? Loads of it. If they could just do something about that Monorail track ...