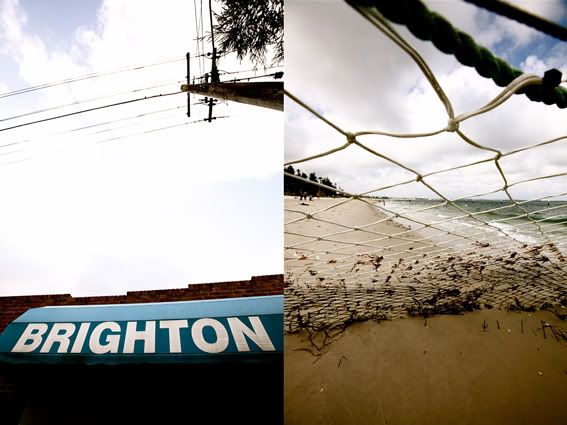 Over the years I've driven through Brighton-Le-Sands many times on my way down to the South coast
for weekends. Not that I actually knew it was Brighton (as the locals call it). I just knew it as the
place you drove through with a huge bay on one side and a small clump of restaurants and shops on
the other. And on the way back home late Sunday night it was all go with people spilling out of
packed gelato bars and young hoons spinning their wheels.
So I was interested to see how much more there was to the suburb when you actually explored
it. To start with it was a little grim. The big white hotel, looking grey and tired, towers over a
main street filled with places to eat and not much else.
But as soon as you cross the main road towards Botany Bay, a kind of magical world unfolds.
Nothing but m
iles of blindingly white sand and
a huge expanse of water and sky. Well, nothing
except for a major airport's runways to your left, perfect for people like me who could watch
planes soaring heavenward all day long. Or the twinkling lights of faraway industry straight ahead.
Or a bunch of
kite surfers to your right, gleefully gunning along, pausing every so often to rise up
effortlessly or spin around in a mid-air somersault, looking as happy as kids in a lolly shop.
Some facts: First Fleet arrived in Botany Bay in 1788. Now a mix of Greeks, Lebanese, Egyptian
and Chinese. If you're not into plane-watching or kite-surfing, you can always have a dip in
the
shark-netted enclosure, once the site of beautiful baths
destroyed
by a freak storm in 1966.
Part 1: The place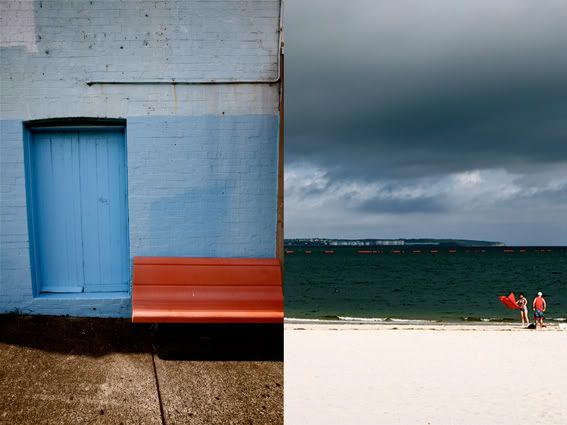 the big blue (and little red
)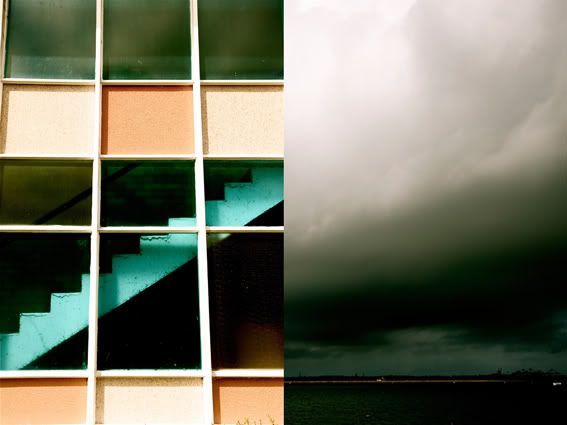 stairway to heaven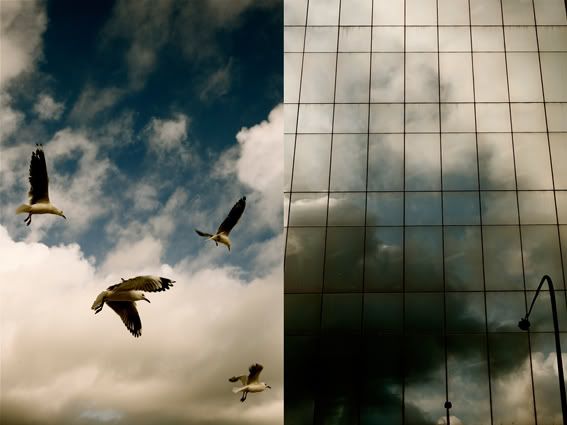 a seagull's worst nightmare - sky or mirrored glass?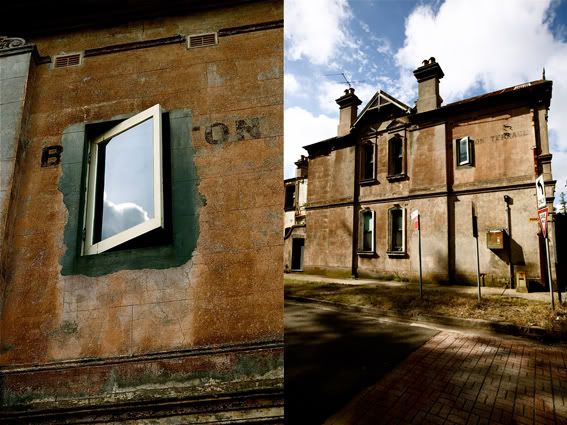 Brighton Terrace
(now derelict, a home for pigeons)
wind power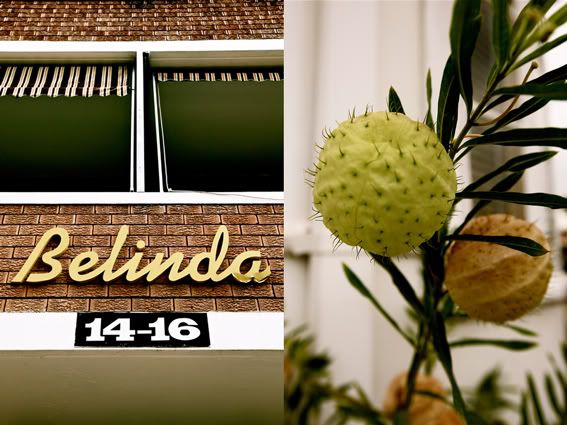 belinda thought the puffy flowers looked like hairy lanterns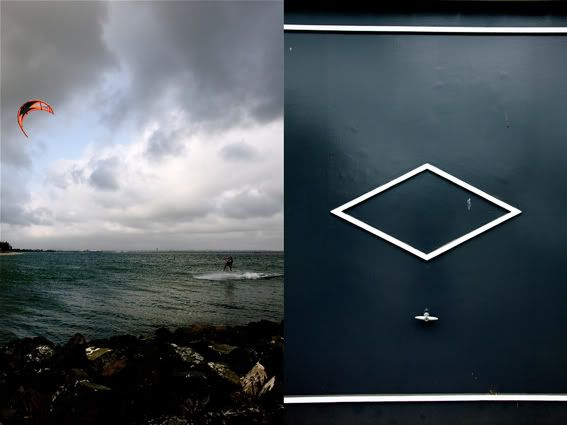 kites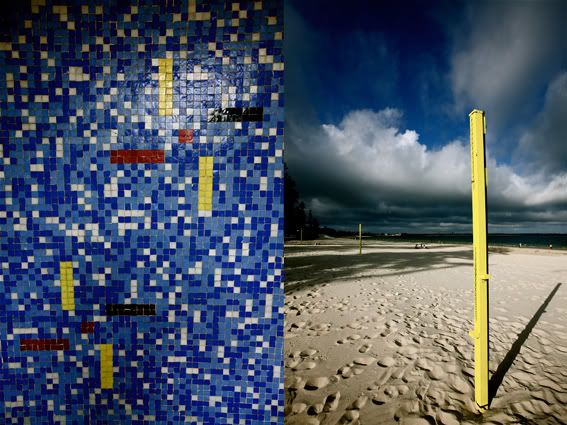 yellow poles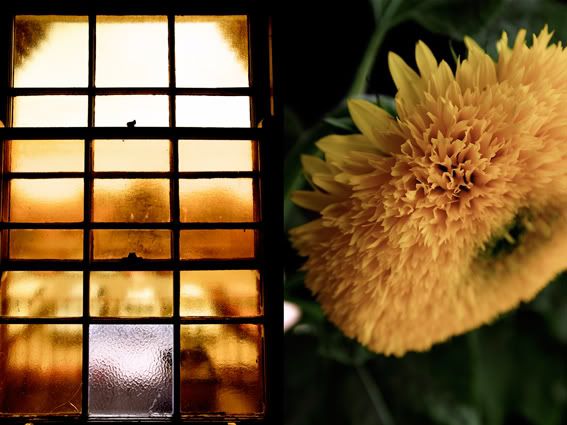 just yellow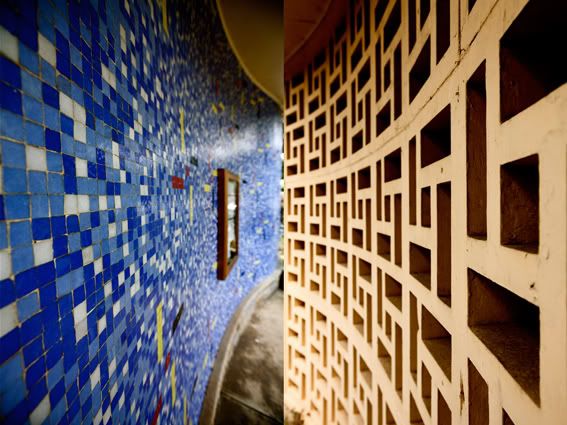 nice curves
Part 2: The people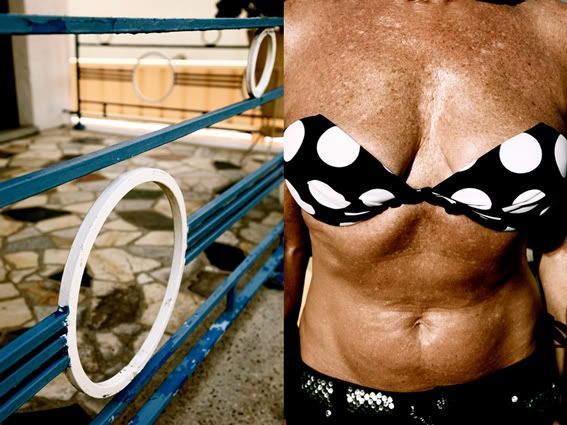 circles and dots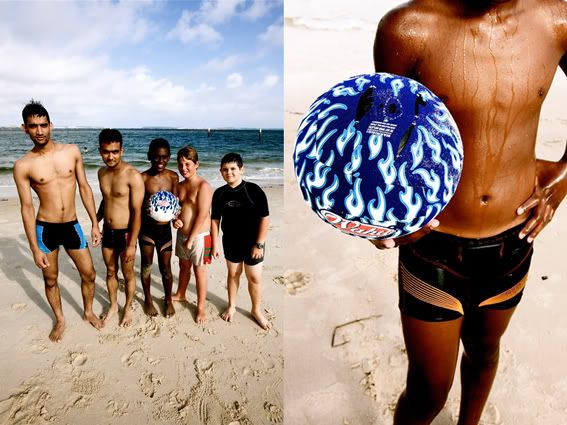 United Colours of Soccer
(Nepalese, Fijian and Anglo)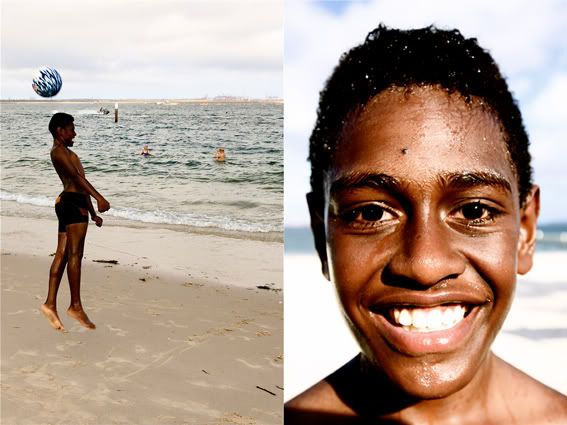 he's got a head for soccer
freedom
pink digits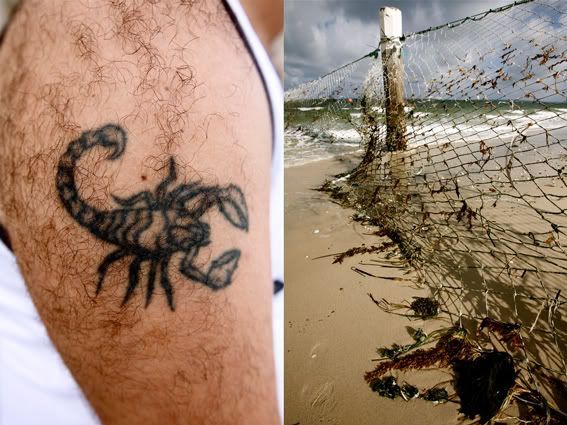 creatures from the sea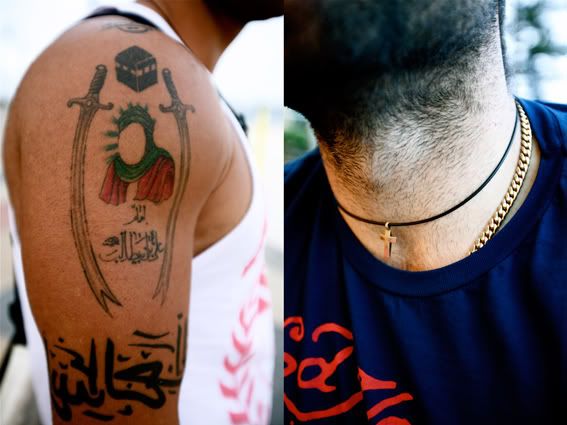 the Lebanese and the Greek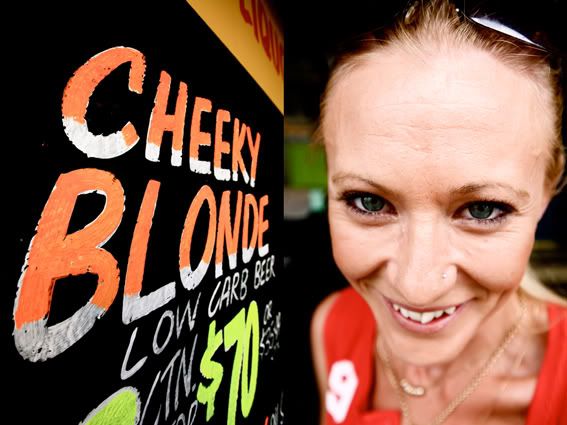 No 9
Part 3: The wedding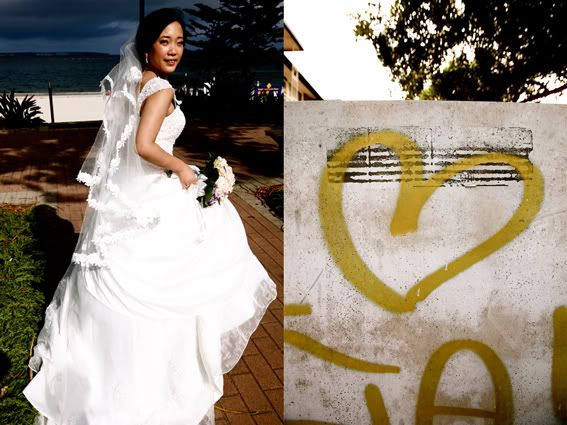 it's a nice day for a white wedding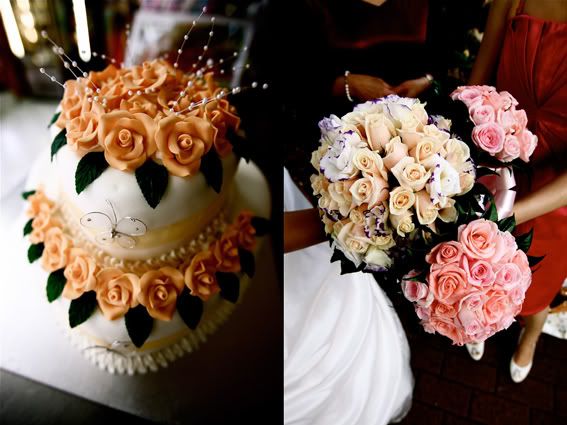 the local cake-shop and a local wedding :: 1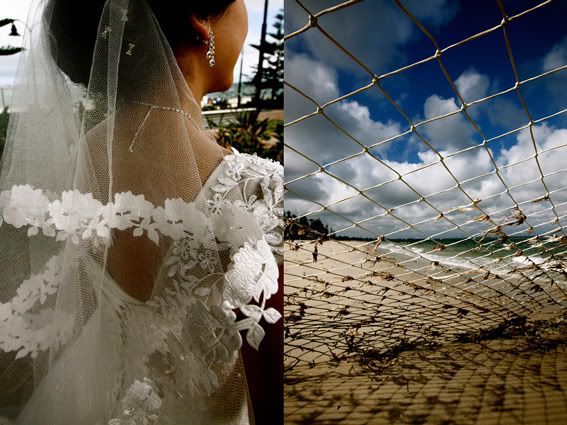 net, fine and coarse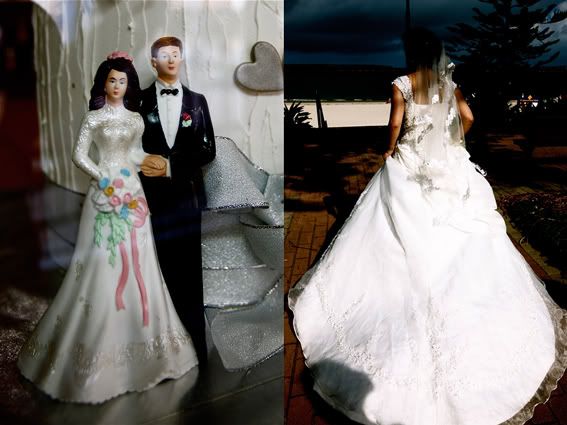 the local cake-shop and a local wedding :: 2
Part 4: The cars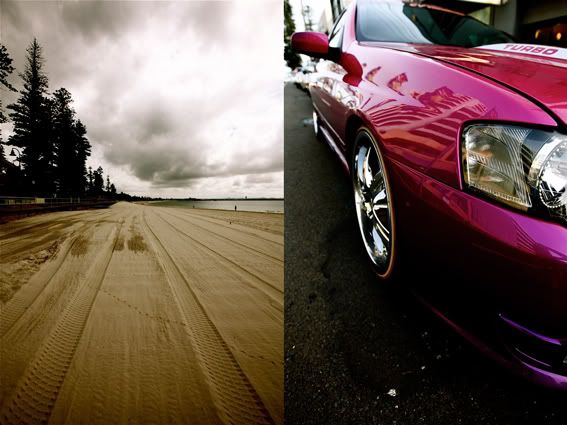 rockin' the suburb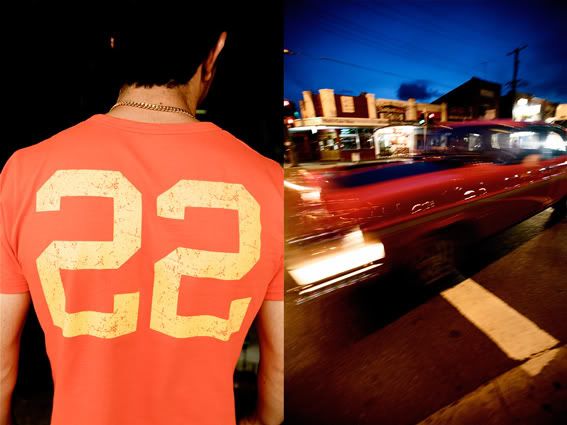 No 22
behind the wheel, old style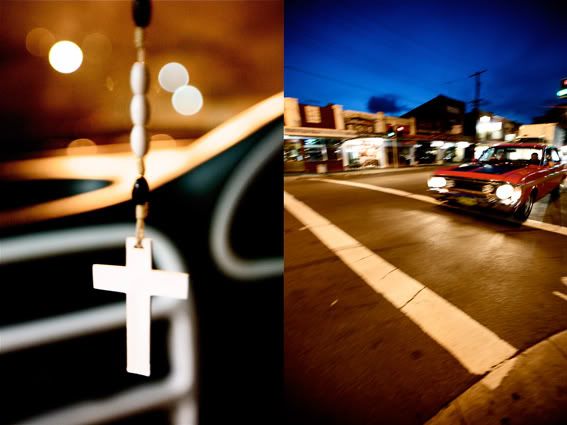 what more do you need? faith and a red car
Is there beauty in Brighton? I enjoyed the little bits of old suburbia here and there but mostly I
loved the bay with its energetic mix of the natural, aeronautical and industrial. A fine place to
sit and wonder what it's all about.
On matters mundane, I've decided Monday will be my new post day - it means I can visit suburbs on
weekends if necessary and then start the week with a post. So, barring the onset of unexpected
domestic or natural disasters I'll see you Monday.