Having started my walk down memory lane with Newtown I thought I may as well finish it by revisiting
the suburb I lived in when I first left home - Glebe (or The Glebe if you want to be pernickety
about it).
And it has been raining cats and dogs of late as every slightly damp and musty smelling Sydney-sider
will attest. Which made me think - do I really want to drive for an hour to a faraway suburb to be
greeted with sheets of unfriendly-to-camera rain? So as much as I am itching to get beyond the city
limits - it's been a while I know - a closer suburb made sense.
So Glebe. 19 years old, I shared a flat with my lovely friend Fiona above the newsagency on St Johns
Road (it's still there) and worked at the Pudding Shop (when it was double the size it is now) and
the Habit Wine Bar (now the Different Drummer). Somehow, in between the waitressing and the
many gorgeous boys I befriended, I studied law at Sydney uni (if ever someone spent three years of
their life studying the completely wrong subject, it was me).
Random things I remember: Cheap rent, lots of students. Hippy and herbal. Vocal feminists.
You went to the Valhalla Cinema but not the Toxteth Hotel. Cafe Troppo. Gleebooks. Badde
Manors and the markets. The Harold Park Hotel.
Much has changed - all of the above in fact aside from Gleebooks, Badde Manors and the markets
(and Harold Park Hotel - except it's had a radical face-lift). The first thing the locals mention
is that the 'yuppies' have taken over. But what they get really hot under the collar about is the
demise of two much loved 'institutions': the Valhalla, an arthouse cinema (now offices), and the
Blackwattle studios (now apartments).
Some history: The Wangal people booted out in 1780s to make way for a 'glebe' (church owned).
Later became heavily industrial (timber, manufacturing) and blue collar. Gentrified in the late
20th century and now a mix of amazing old mansions, more modest terraces, a pocket of Housing
Commission and a handful of newish apartment complexes. The suburb also has one of the highest
Aboriginal populations in Sydney.
Part 1: The long-time residents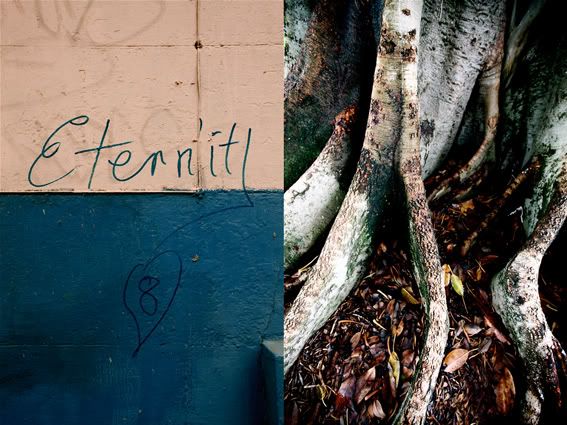 deeply rooted in Glebe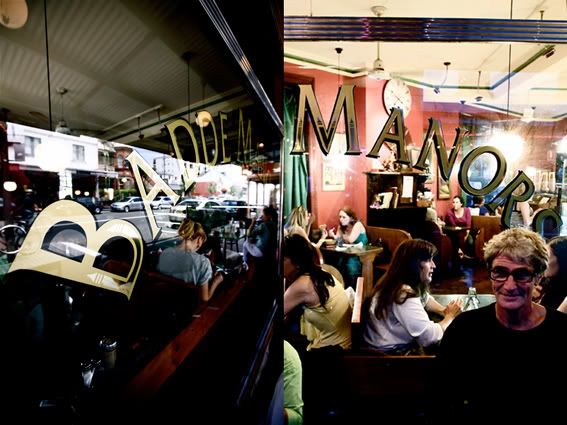 Badde Manors, busy day and night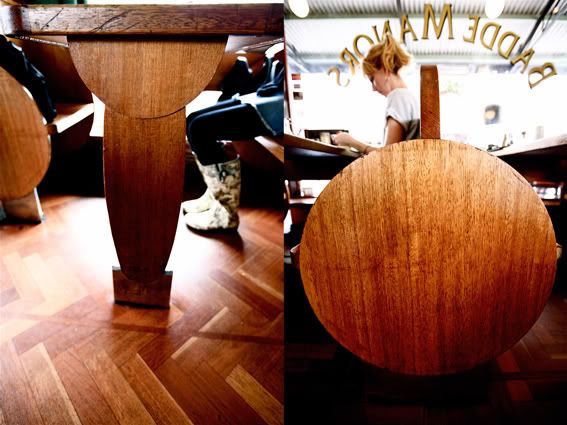 the only thing that has changed is the clientele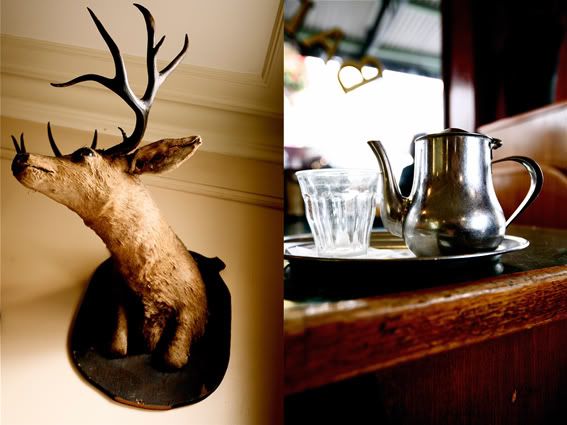 would a chai latte help?
(stuffed antelope from Friend in Hand pub, latte from BM)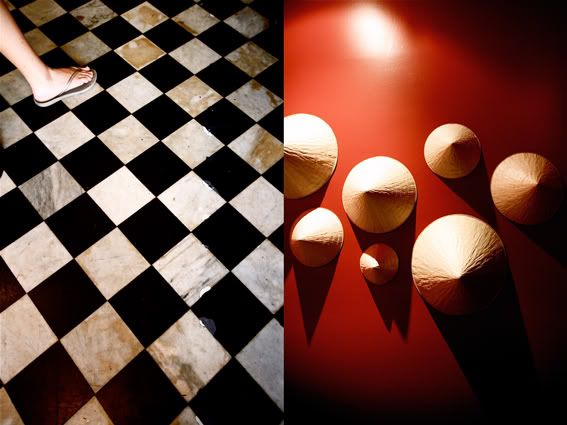 the old and the new
(tiles in long-established cafe and hats in new Vietnamese restaurant)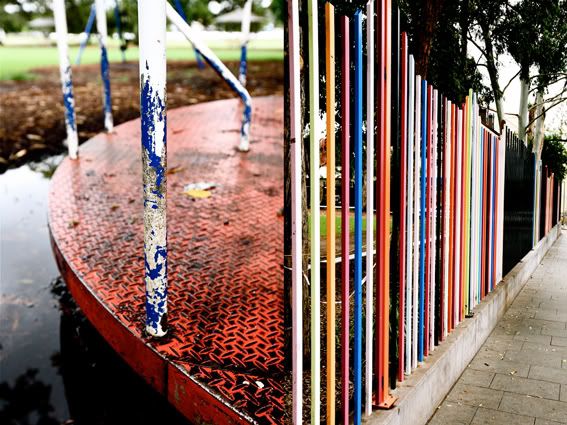 old playgrounds
(a rare roundabout at Glebe Point park and coloured poles, Glebe Public School)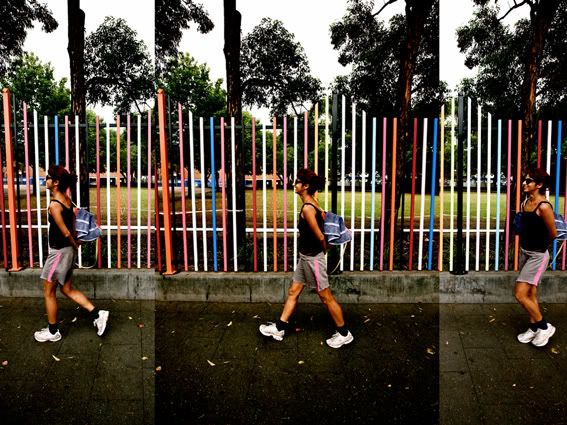 the girl with the pink stripe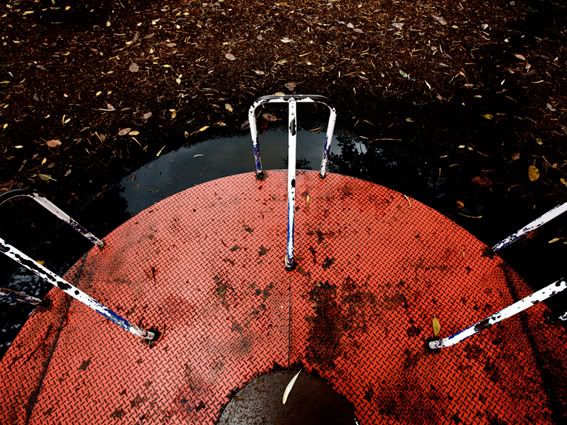 remember these? :: 1
(
roundabout
at Glebe Point park)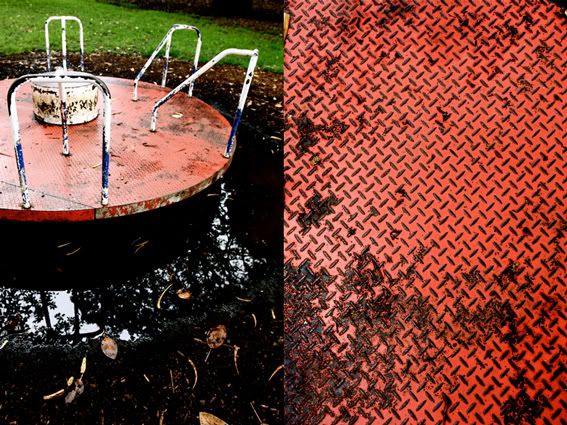 remember these?
:: 2
(
roundabout
at Glebe Point park)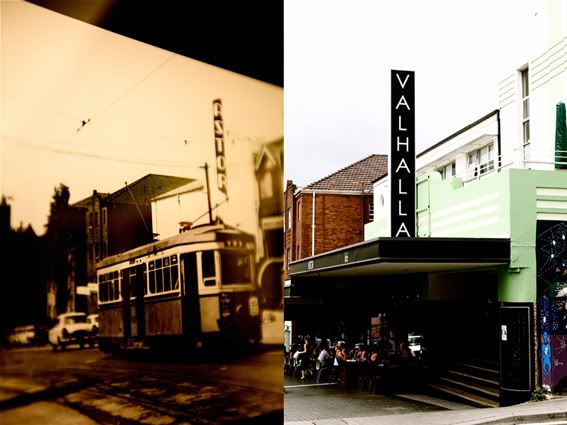 ch-ch-ch-changes
(A tram travels up Glebe Point Road past the Astor, which turned into the Valhalla -
and a shot of the building as it is today)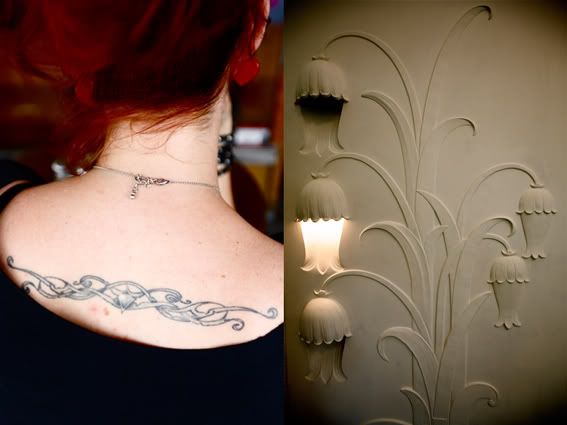 floral
(wall art in the Valhalla building)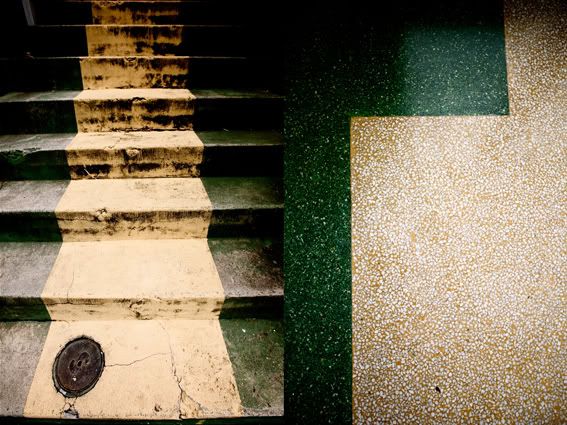 pieces of the past
(stairway on Glebe Point Rd and original floor in Valhalla building)
'dare to think for yourself'
(helped by some reading from Gleebooks)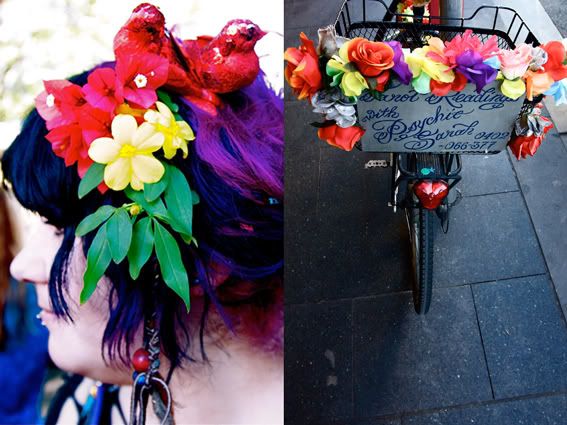 colourful markets
(shots from last winter as Glebe Markets were rained out this week)
similar vintage
(An old Mini Minor and clothes sold at Glebe Markets)
not a maxi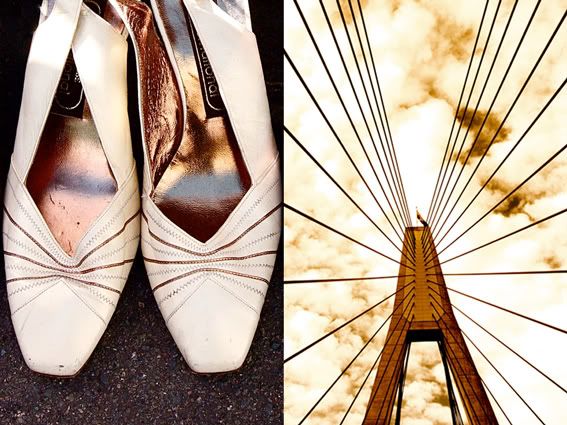 i see a bridge in your shoes
(Anzac Bridge was originally named Glebe Island Bridge)
no men allowed in the convent
(St Scholastica Convent)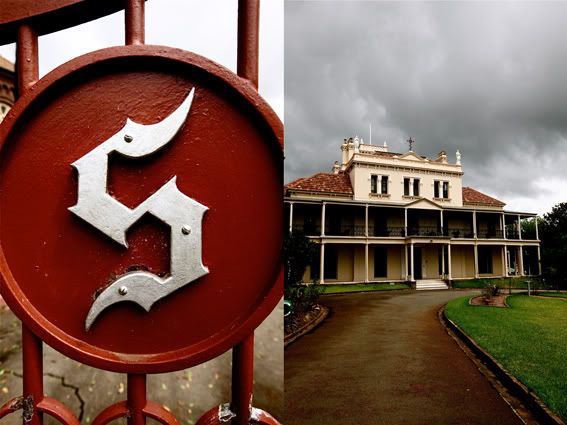 S is for service
(St Scholastica Convent)
Part 2: Been Here Forever but About To Leave

Namely Harold Park, home to harness racing. Never went when I lived in Glebe - this was my first time.
And last, unless I plan on going in the next 12 months before it goes under the hammer. Apparently
harness racing just doesn't cut it anymore with a city audience awash with entertainment options.
So they're selling up and moving on. I'm not really a fan of the sport but nonetheless, Harold Park
has been there forever and it's a nice big slice of open space in a crowded city. Ah well...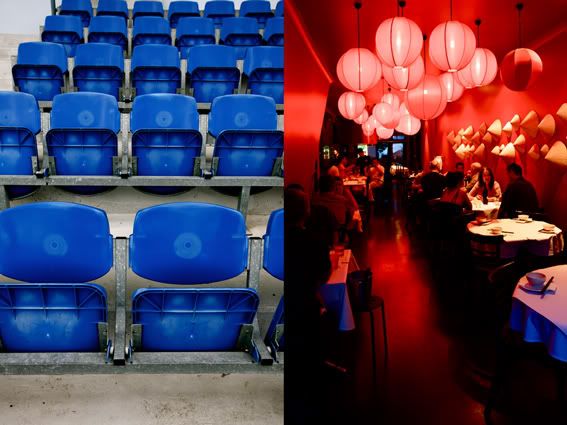 where would you rather be on a Friday night?
(Seating at Harold Park and a Vietnamese restaurant)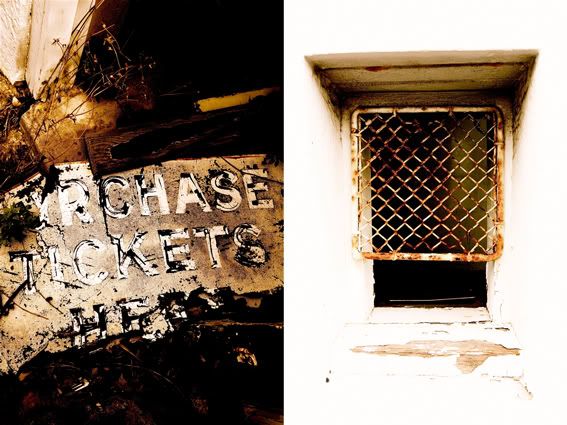 ghosts of the past :: 1
(old ticket sign and booth at the Harold Park)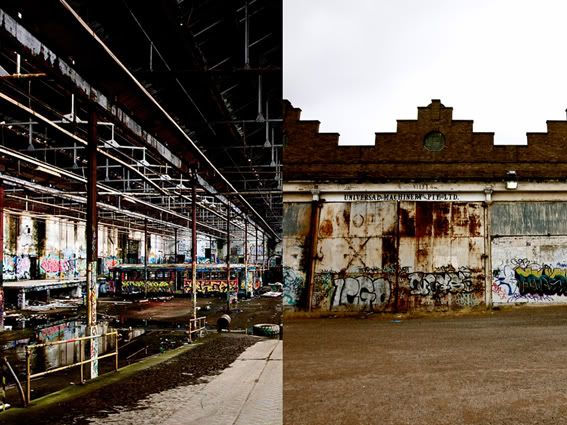 ghosts of the past :: 2
(old tram shed next to the Harold Park)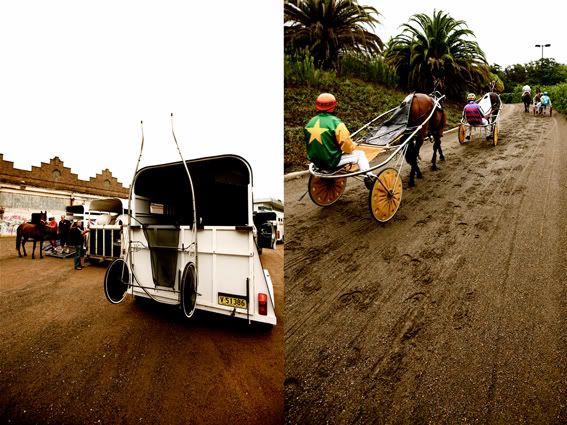 2 wheels and 4 legs
(buggies getting ready for racing at Harold Park)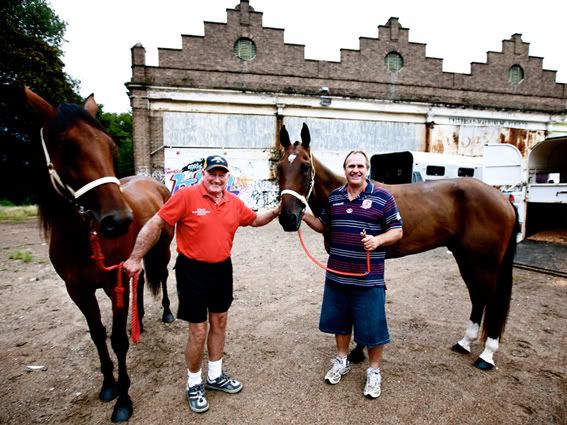 white socks all around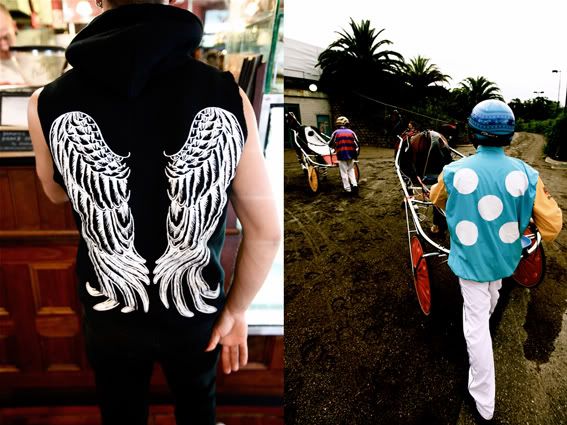 they both want to fly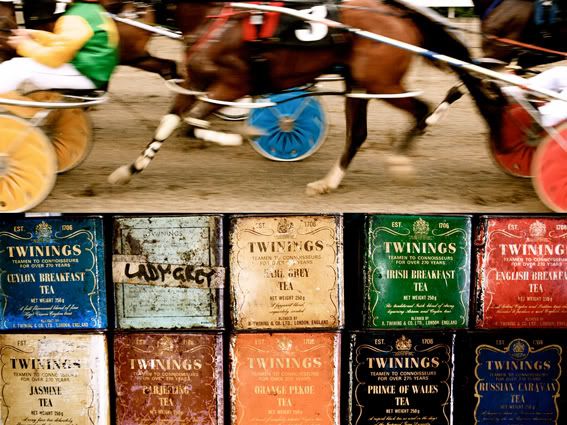 "...and Lady Grey is out in front"
(Harold Park and tea from Badde Manors)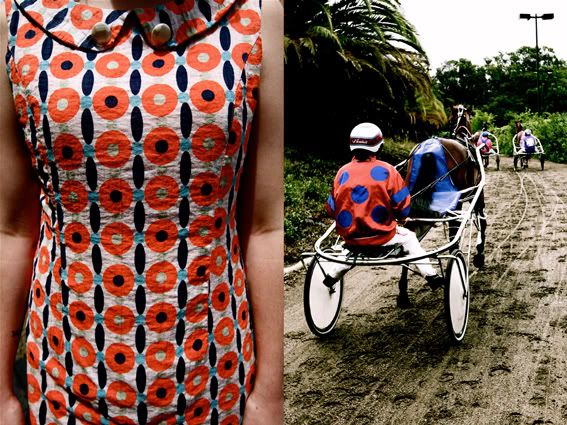 i see spots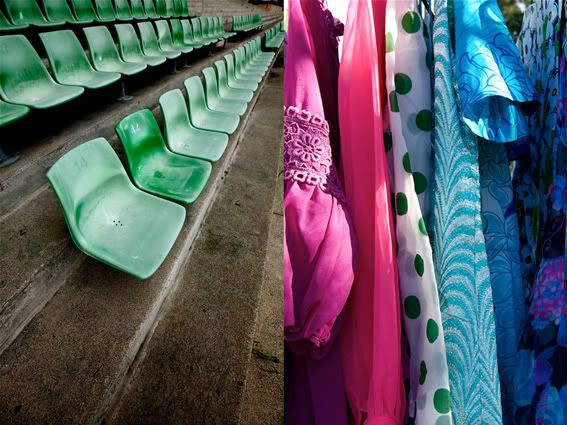 maybe these clothes once sat here
(vintage fashion from Glebe Markets and Harold Park seating)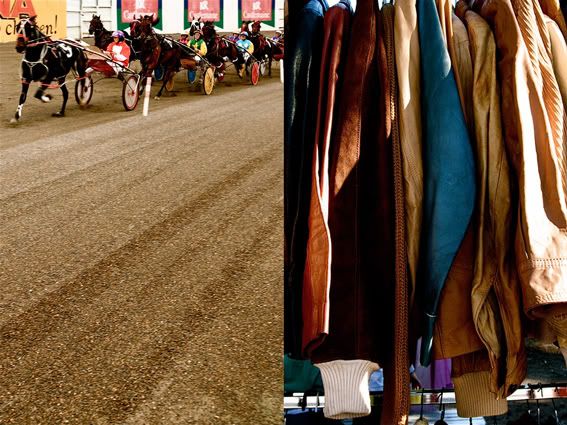 maybe these clothes once watched this
(vintage fashion from Glebe Markets and Harold Park Paceway)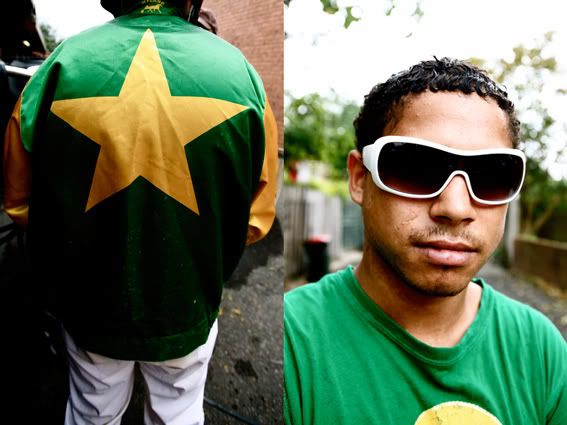 they have more in common than they may think
(a driver and a young Aboriginal guy)
we all live under the same sun
(sun from the Aboriginal flag and the Aboriginal guy's
t-shirt with Asian characters printed over the sun)
different lives
(Montana, the name of one of Glebe's beautiful homes and Moree, a town in rural NSW, scribbled on a wall)
Part 3: The transients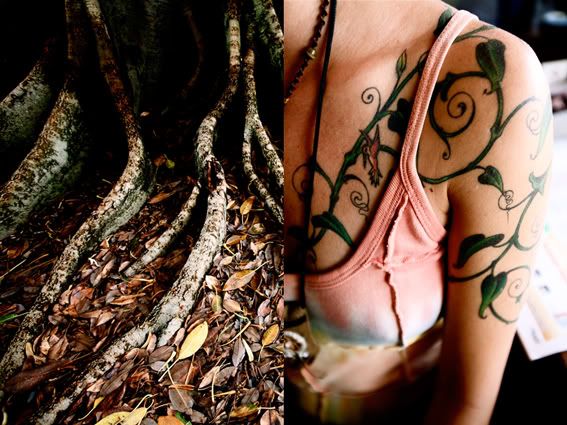 some people put down roots while others just keep moving
(a young traveller)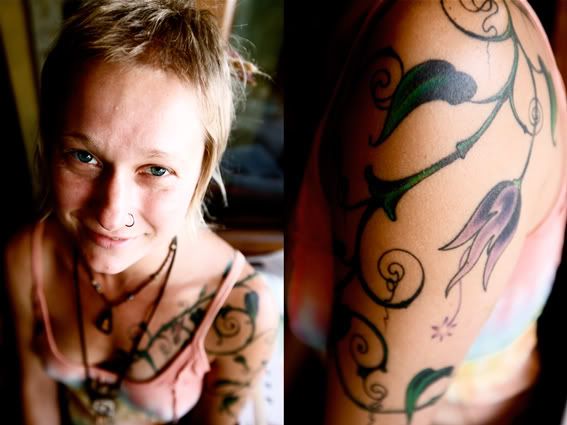 wending her way around the country
(I thought her tattoo was just a pretty flower but she told me all
about the deeper meaning of it - I should have written it down because I can't remember exactly what she said...)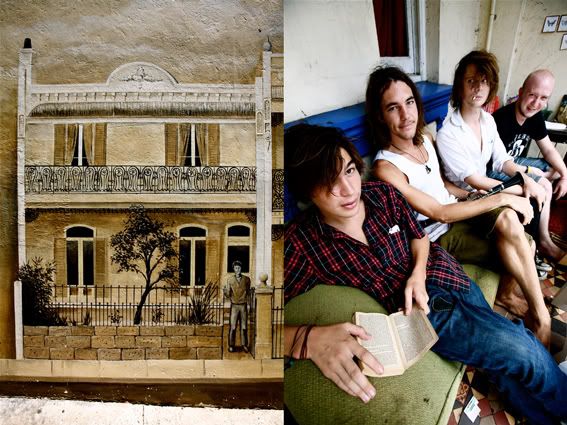 the Yuppie and The Young Ones
(a wall mural and a group house - the boys are getting evicted soon...)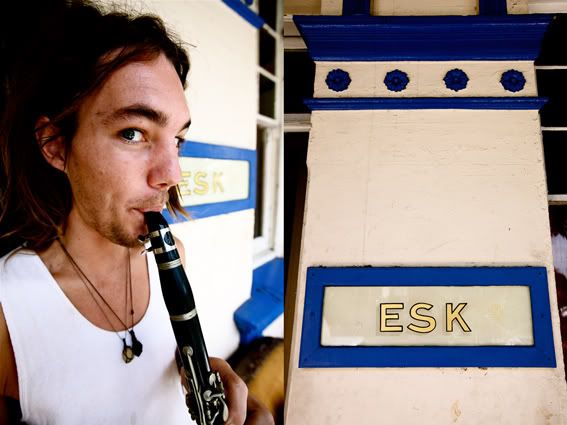 he may be homeless soon but at least he has his clarinet
the clarinet in the stained glass window
(from Glebe Town Hall)
Part 4: I can't go past old tiles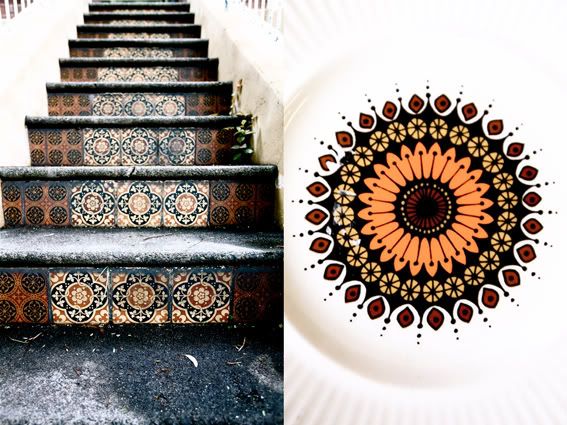 patterns from the past
did they design the tiles to look like a Chinese Bagua?
(dragon from Sze Yup Temple & Joss House)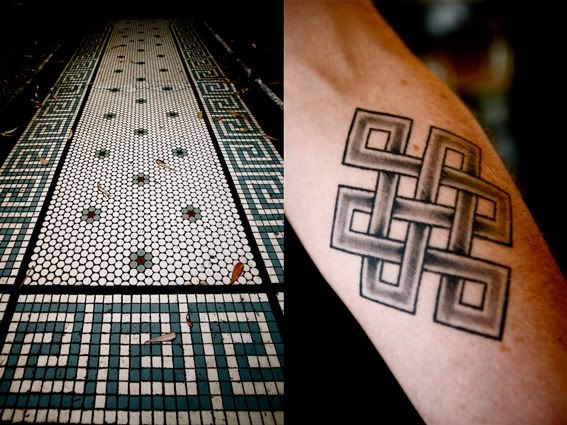 Escher-esque
It was bucketing most of the week so I'm surprised I got as many shots as I did.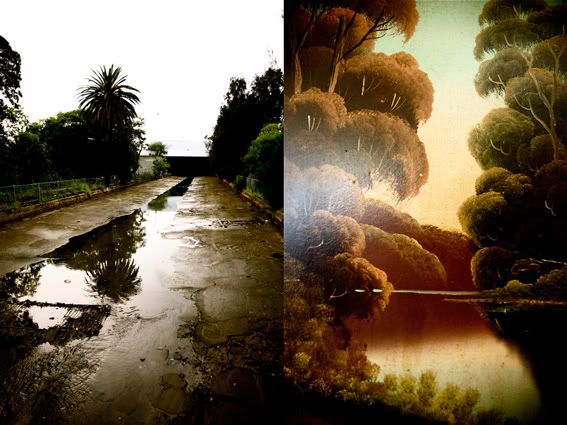 if it rains anymore it might look like this
(painting from Badde Manors)
And on a cheesy note...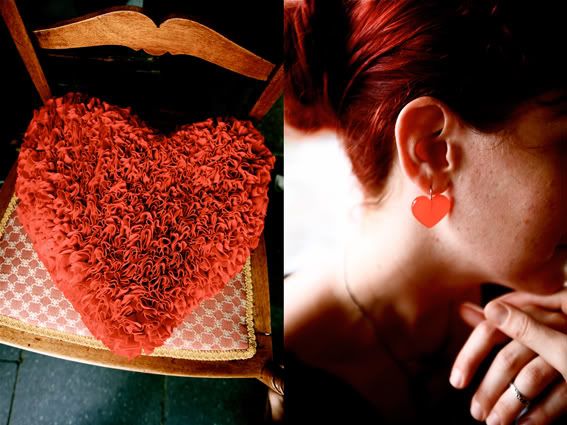 love is in the air
Beauty? Yes, in the lovely old homes, the even older trees down at the park (and that glorious
old roundabout!). And in the way that despite the obvious changes, there are still enough remnants
and reminders of the past to make the present that much richer.
I'll be posting a special second Glebe post tomorrow - about the plans for a little spit and polish
to be applied to Glebe Town Hall. The project architect for the 'refurbishment', Julie Mackenzie
from Tonkin Zulaikha Greer
,
happens to be one of my dear friends. So I asked her a few questions
about the project. It's the first of the '5 Questions from 52 Suburbs' mini-interviews I hope to do
along the way.
See you tomorrow!