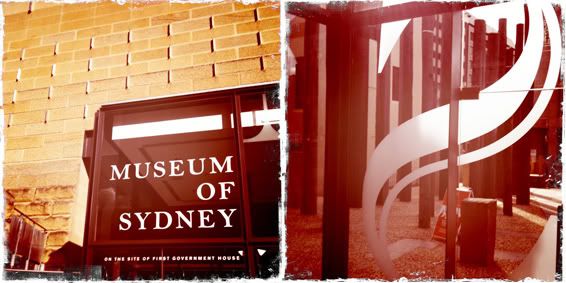 Today's the day that this blog is launched kicking and screaming into the real world as a book and an
exhibition. 20 months ago I posted my first suburb. 52 suburbs and eight months of preparation
later, it's been transformed from ether into printed form - in both a small but chunky book and as
larger prints on the wall.
I so so so hope as many of you as possible can make today. I know you probably think I'm just saying it
but I treasure each and every person who has followed this project. Because it was such a shared adventure.
So, if you can make it, please please come up to me today and say hi. Better still, join me for a celebratory
drink afterwards down at the Quay Bar, Customs House (just roll down the hill from the Museum of
Sydney and it's right there.)
Things kick off at 2pm sharp in the auditorium where I'll be giving a 20 minute talk. Yikes.
Hope to see you there, at the last pit-stop on the 52 Suburbs tour of this amazing city called Sydney.
Details:
Museum of Sydney, cnr Bridge and Phillip Streets
2pm
$10 entrance fee