I'm still head down working on getting 52 Suburbs Around the World up. Before I launch into crowd
funding, I'm seeing how many sponsors I can woo to help us make our way around the globe.
And I have some news on that front which I am just a little thrilled about - will let you know next week.
In the meantime I thought I'd share a little of what else I've been up to recently. A few weeks ago
SHFA (Sydney Harbour Foreshore Authority) gave me a pretty fun brief: to wander around the Rocks
and Darling Harbour for a few days and take pics in my usual diptych/double-image way.
It was almost surreal. Having hung out in the burbs for so long, here I was in the heart of Sydney's tourist
centre, snapping away alongside visitors from all over the planet. But of course, unlike them,
I wasn't interested in taking glamour shots of the Opera House or bridge or harbour. While they were
focused on the big icons, I was shooting their shoes or their ears or whatever. Or sidling up to a piece
of sandstone or door and shooting that.

However, I did enter fully into the tourist spirit when I visited the Chinese Garden at Darling
Harbour. Having never been I was almost giddy with delight when I discovered you can dress up
in full Chinese princess garb and wander around the lovely lake there. Luckily Coco was in the mood
to play dress-up and away we went, happy as any tourist could hope to be.

I can't show you the images SHFA have chosen but here's a handful of extras...
ready, aim, fire
swirls
hey handsome
a happy marriage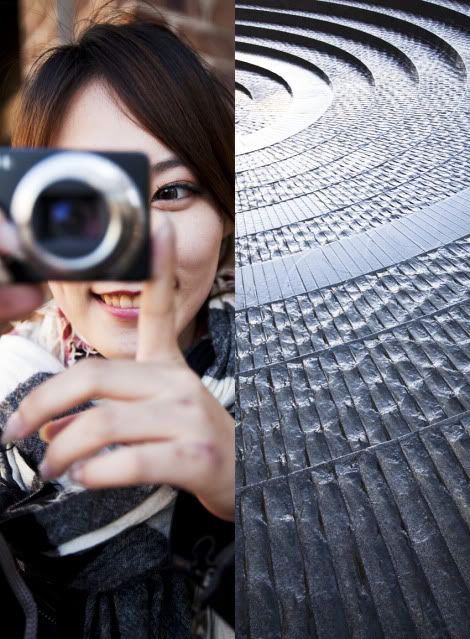 frozen in time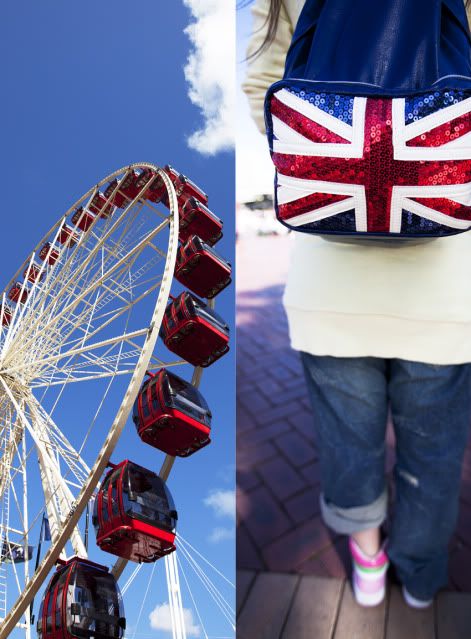 London Eye-ish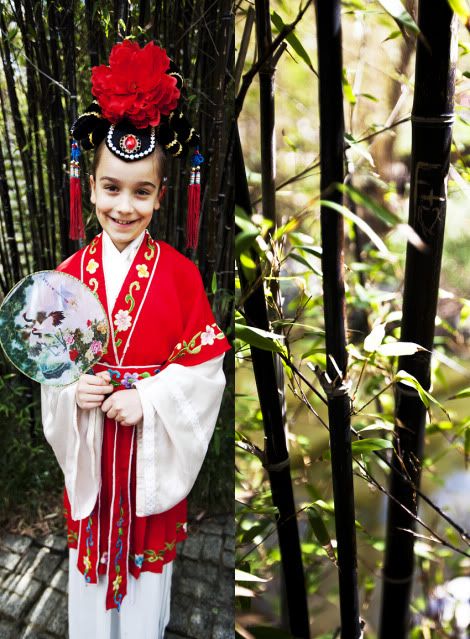 playing princess
true love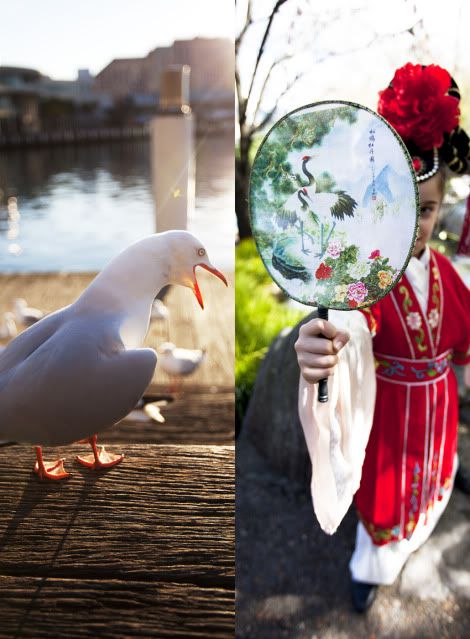 squawk!
I ♡ you too
I'll be back with a progress report on 52 Suburbs Around the World early next week.